Few weeks ago, I received my curated beauty box from Freyja! For those who are not yet aware, Freyja is the newest destination for beauty with their wide array of makeup and skincare brands. Some of the brands in their physical/online stores are Benefit Cosmetics, Dirty Works, Gerard Cosmetics, Huxley, Jeffree Star Cosmetics, KORA Organics and theBalm. Scroll down and unbox with me!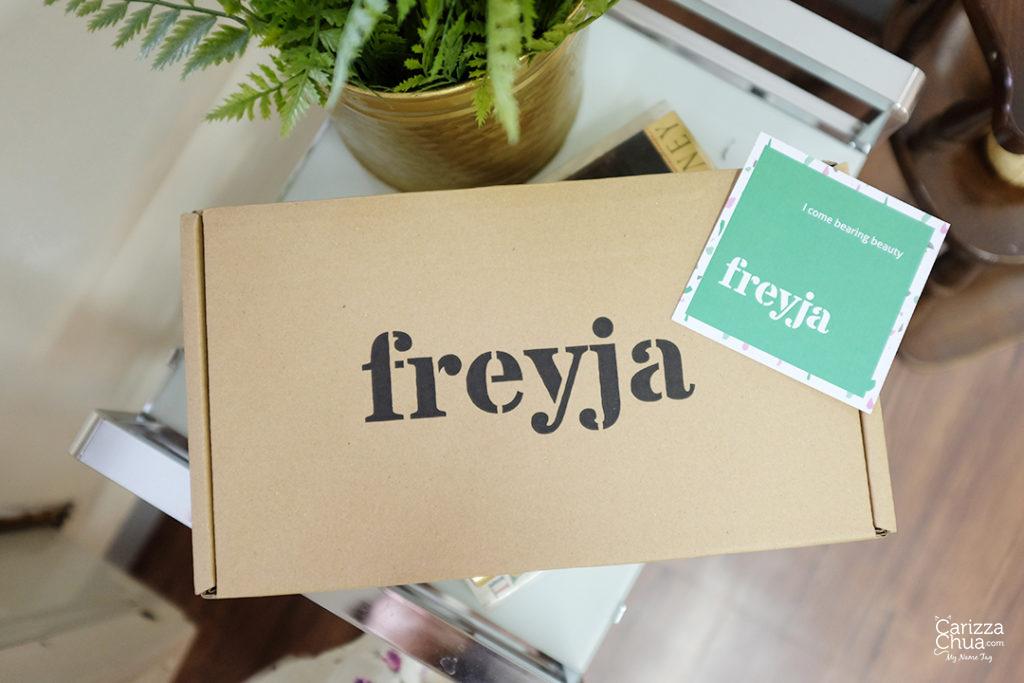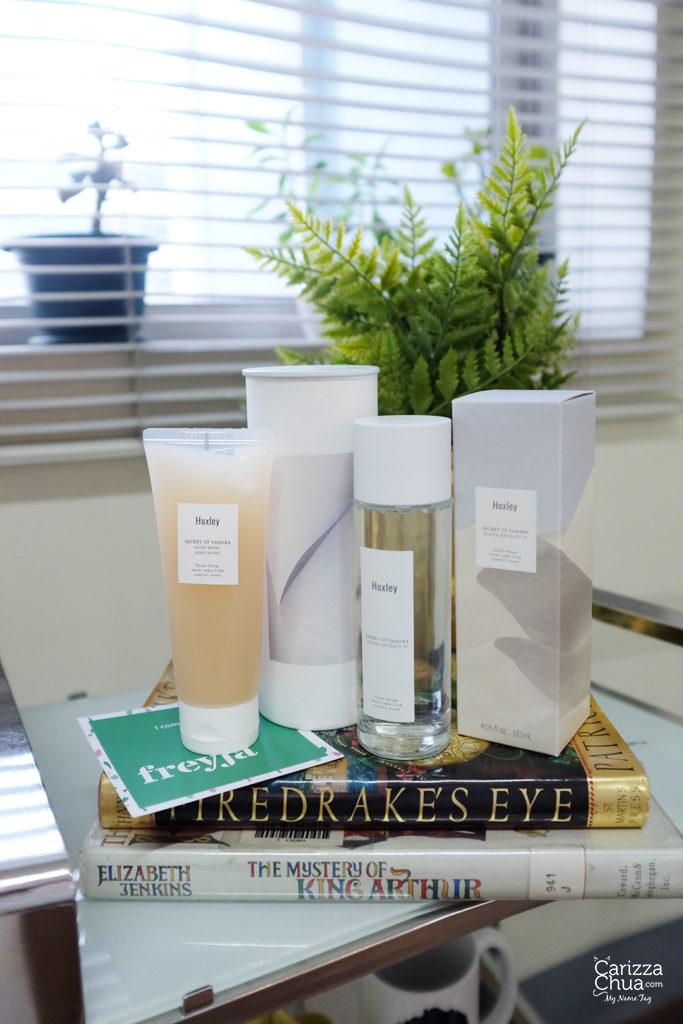 The box contains Huxley products! OMG! It'll be my first time to try this special skin care brand from Korea. Huxley is popular for their "Secrets of Sahara". Aside from Huxley, I also received a Tangle Teezer Professional Detangling Hairbrush (P752.00) for wet and dry hair. Never thought I would need another brush in my life. It makes my long thick hair manageable and easy to comb. It may be a little pricey for another hair brush but it is definitely worth it! If the hairbrush was in pink, then this would be the perfect curated beauty box but I think they did pretty well as I've been eyeing on Huxley for quite some time now.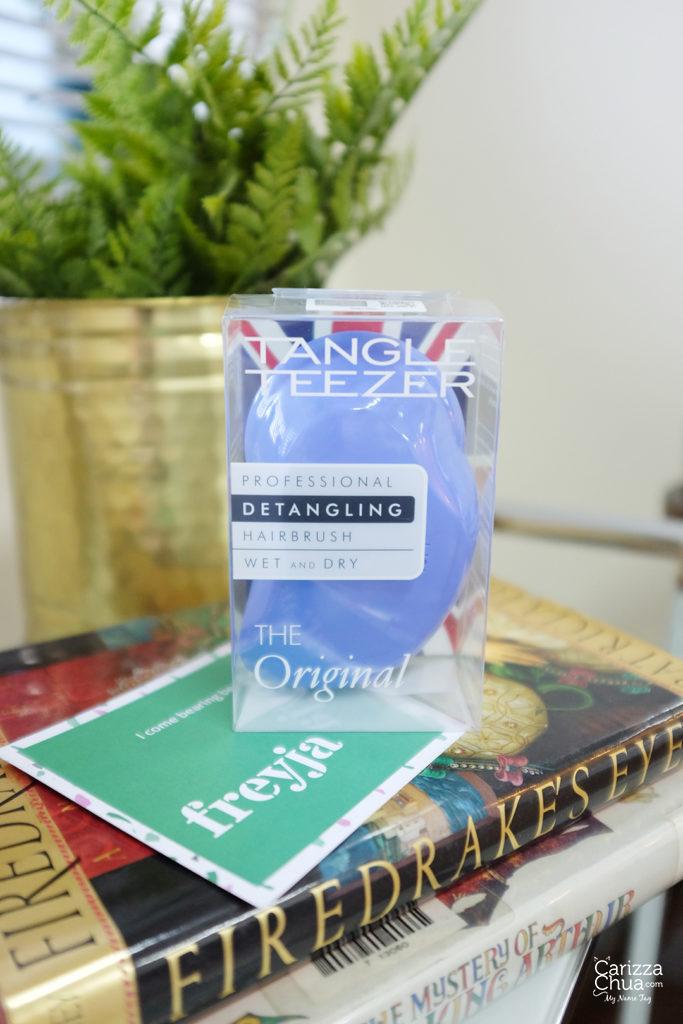 Its innovative teeth configuration works for dual action in effortless detangling. It has memory flex technology, gentle and ideal on wet and dry hair. If you notice, its ergonomical design makes it palm friendly nonslip fit while its innovative structural design delivers painless and optimum detangling results.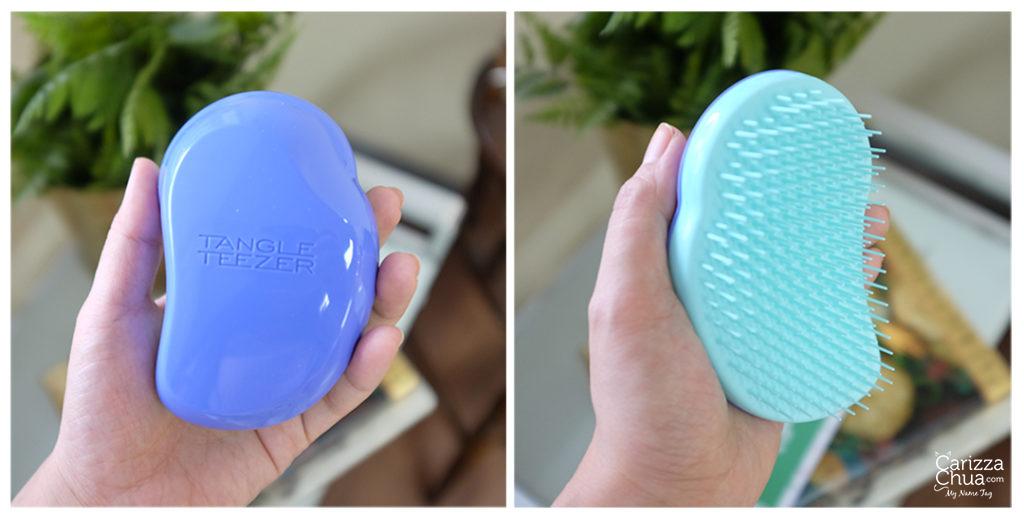 Fast forward today, which is exactly three weeks after I tried Huxley products, here are my thoughts and let's start with Huxley Toner: Extract It (P1,450 for 120ml). This toner is a hydrating Booster which restores skin's PH Balance while refining skin texture. I am very curious about Huxley since it is said to be one of the most luxurious k-beauty beauty brand in the market. Their Secret of the Sahara is their active ingredient which is said to be sourced from the desert. I also love the minimalist packaging. It makes the product even more luxurious.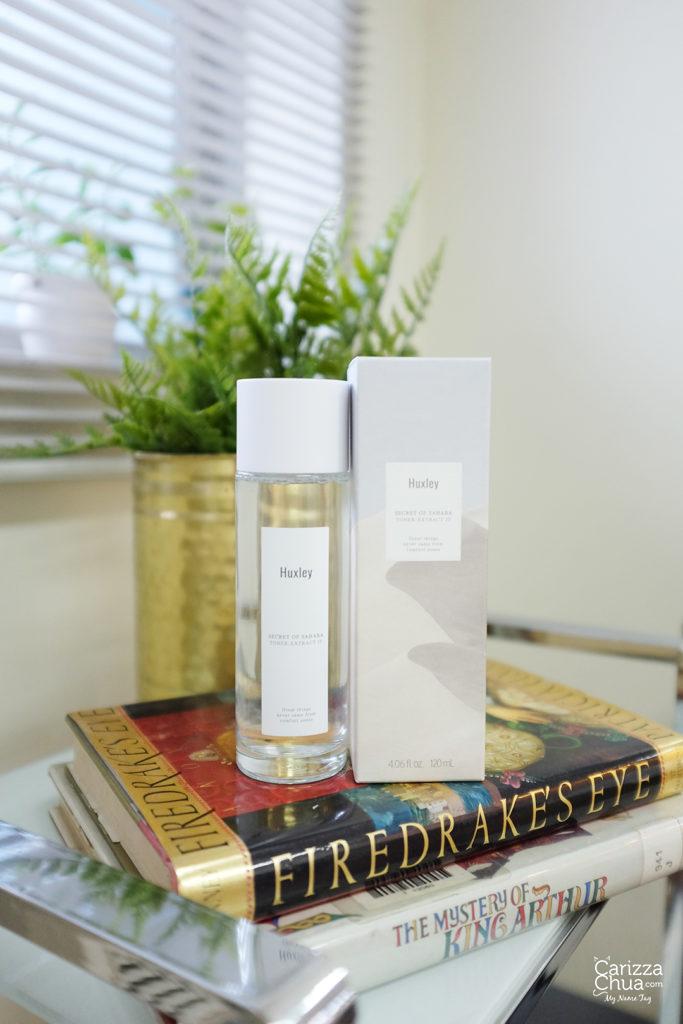 This toner has a light yet lux floral scent and has 90% naturally-derived ingredients such as Cactus Extract, Prickly Pear Seed Oil, Rosa Centifolia and Crape Myrtle Extract. Sounds exotic, right? But don't worry, this product is actually one of their bestsellers and they gained popularity because their products work so well! This toner leaves my skin refreshed, hydrated and improved my skin's PH levels. I love toners that don't leave my skin too dry. After application, I feel that it didn't strip out my skin's natural moisture. This toner is also said to improve skin's texture so no need to worry about fine lines, wrinkles and pores in the future.
Huxley Sleep Mask ; Good Night (P1,350.00 for 120g) on the other hand, is an ultra-nourishing sleep mask that intensely moisturizes your skin throughout the night, leaving your face energized, supple and radiant. On the paper canister packaging, it says: "Create your very own spa experience." so let's do this. I may be missing the other products from this line but using the sleep mask alone is already a great spa experience.
It's main ingredients, Prickly Pear Seed Oil and Cactus Extract, work to replenish the skin with moisture as you sleep. Prickly Pear Seed Oil is said to be the best ingredient that offers superior moisturizing and antioxidant benefits. I think it doesn't work so well with oily skin as it gives extra moisture which feels a little greasy during the day. Loving the soft texture of my skin after using this product though.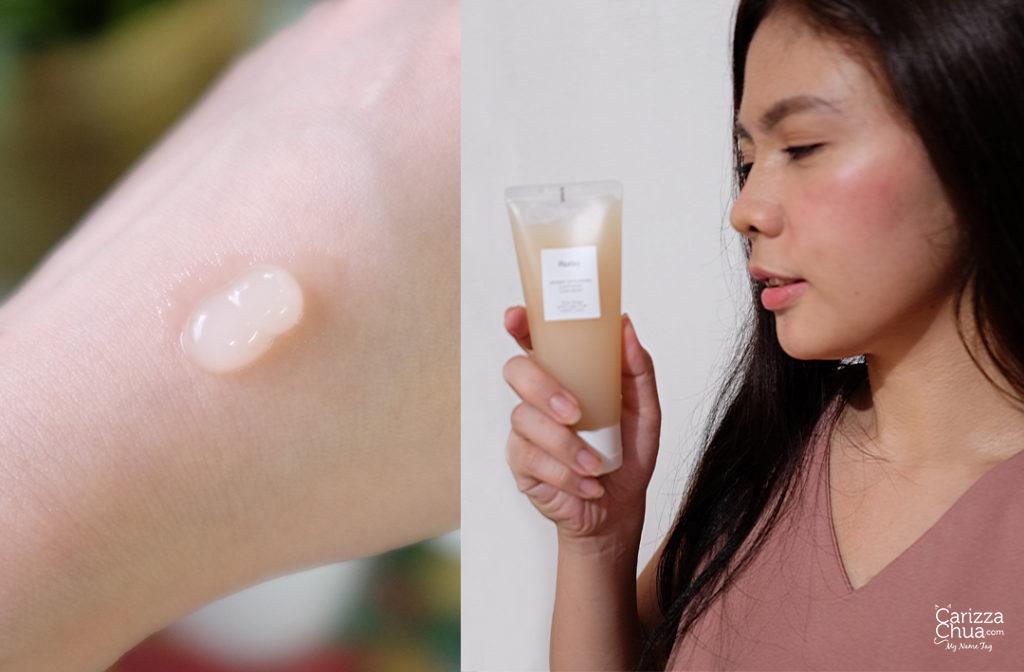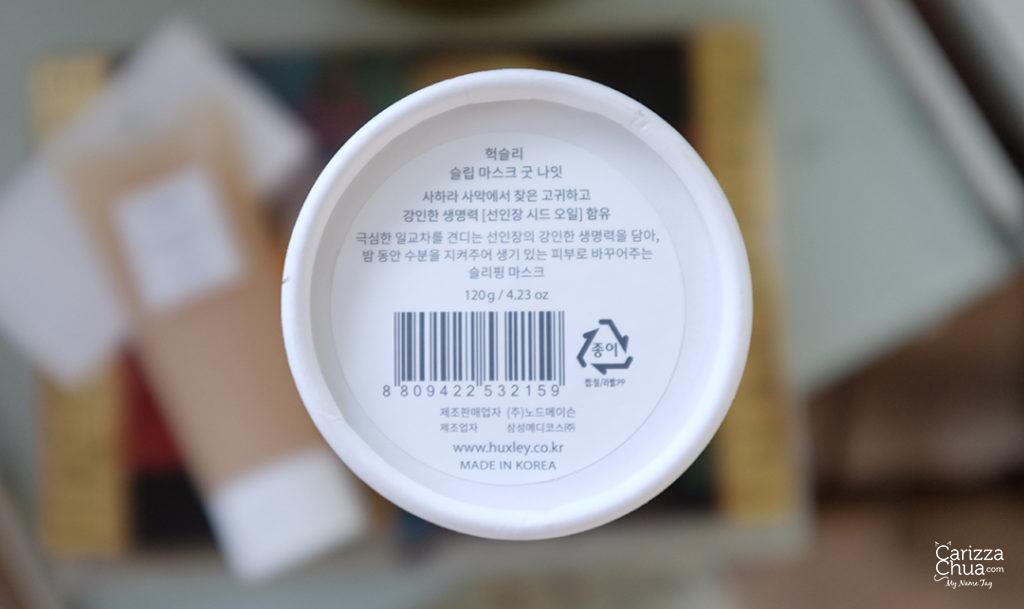 While the ingredients sound so weird and risky, I now understand the quote on their packaging: "Great things never came from comfort zones." In order to extract just 1 liter of precious prickly pear seed oil,it takes 36 hours of hand-labor to separate 1 million seeds. Discover Freyja's full range of Huxley products today at https://www.freyja.com
Last Updated on 4 years by Carizza