Sooooo it's been quite some time after my last cushion review. I've been using powder foundation lately but you know, sometimes, we need better coverage. Cushion gives a more natural look than liquid foundation and we all want that. So here's another cushion product that I've recently discovered. It's pink so why not give it a try?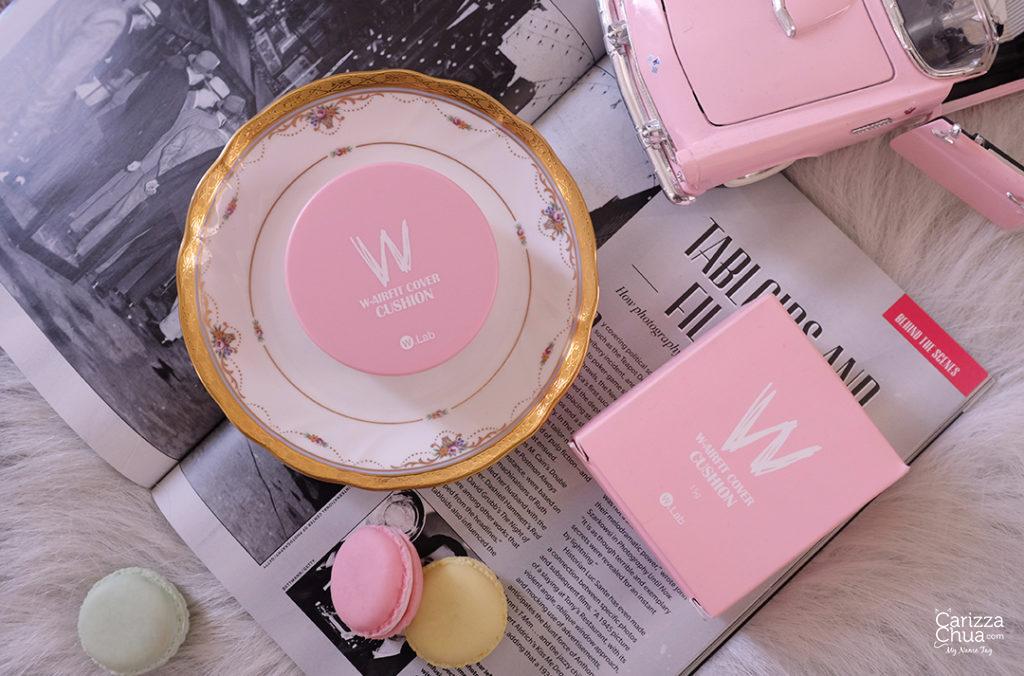 I got this W-Lab AIRFIT Cushion from Charis, an online shop for k-beauty needs. The box is pink and the actual product is sealed in a silver pack. The product case is also pink and I'd love to bring this with me everywhere just because it's pink.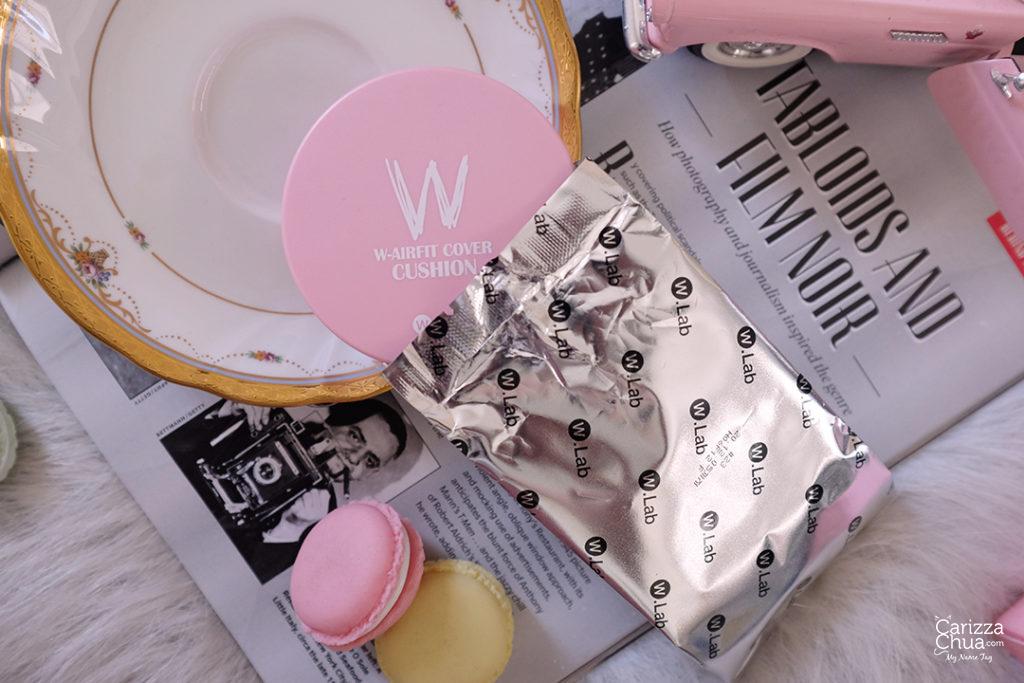 And again, the holes are sealed perfectly for hygienic purposes.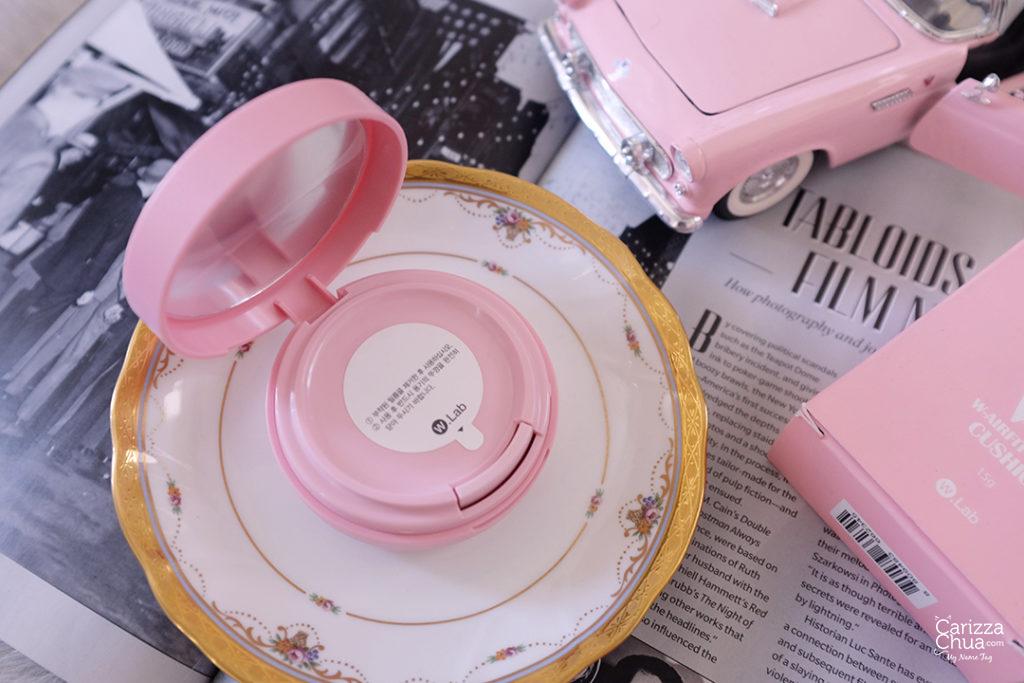 The product comes out of the holes as you press it. It's kinda cool but might be a little messy if you don't wipe out the product on the surface completely. So make sure to wipe it out with tissue before your next application.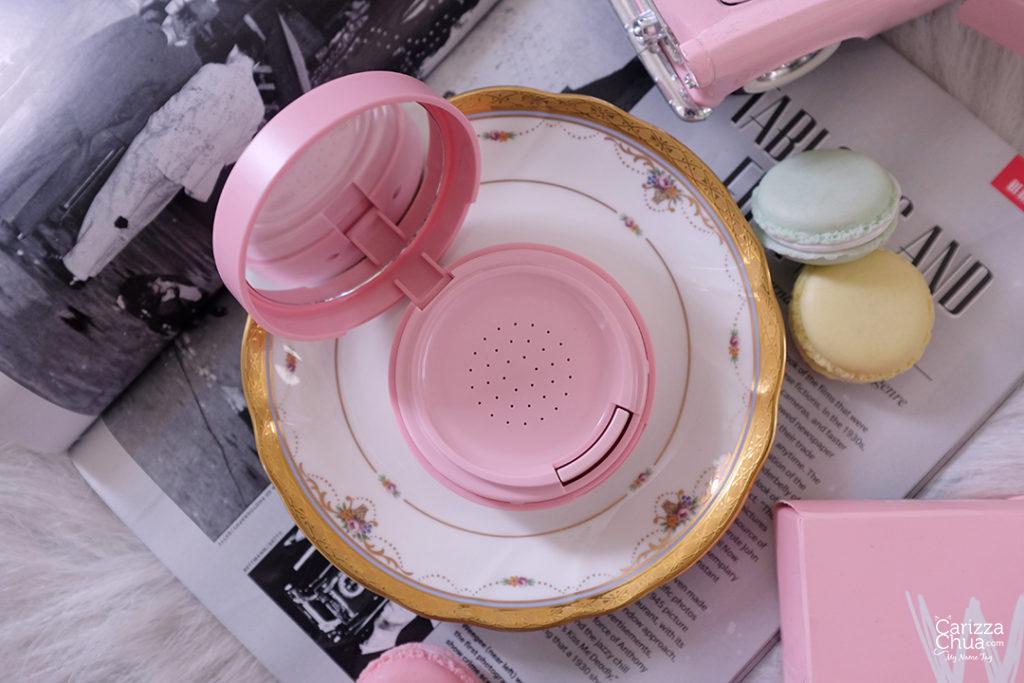 This pink hole filter actually controls the amount of product you need to apply on your face and it avoids contamination of the whole cushion.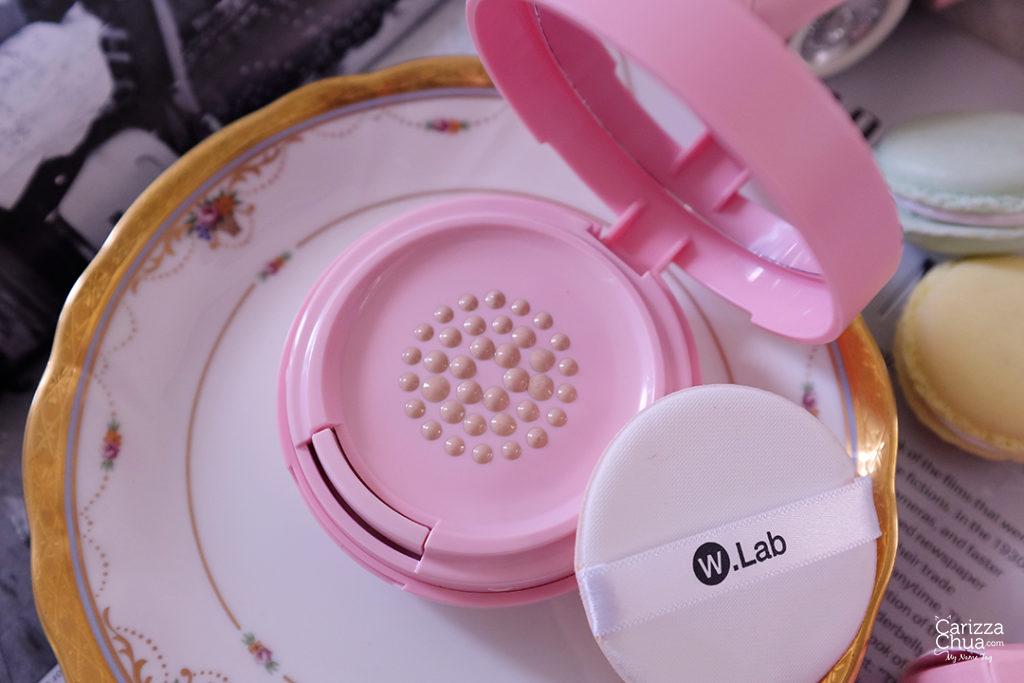 It has a moderate floral scent probably because of its rose water content that gives a moistful appearance to your skin.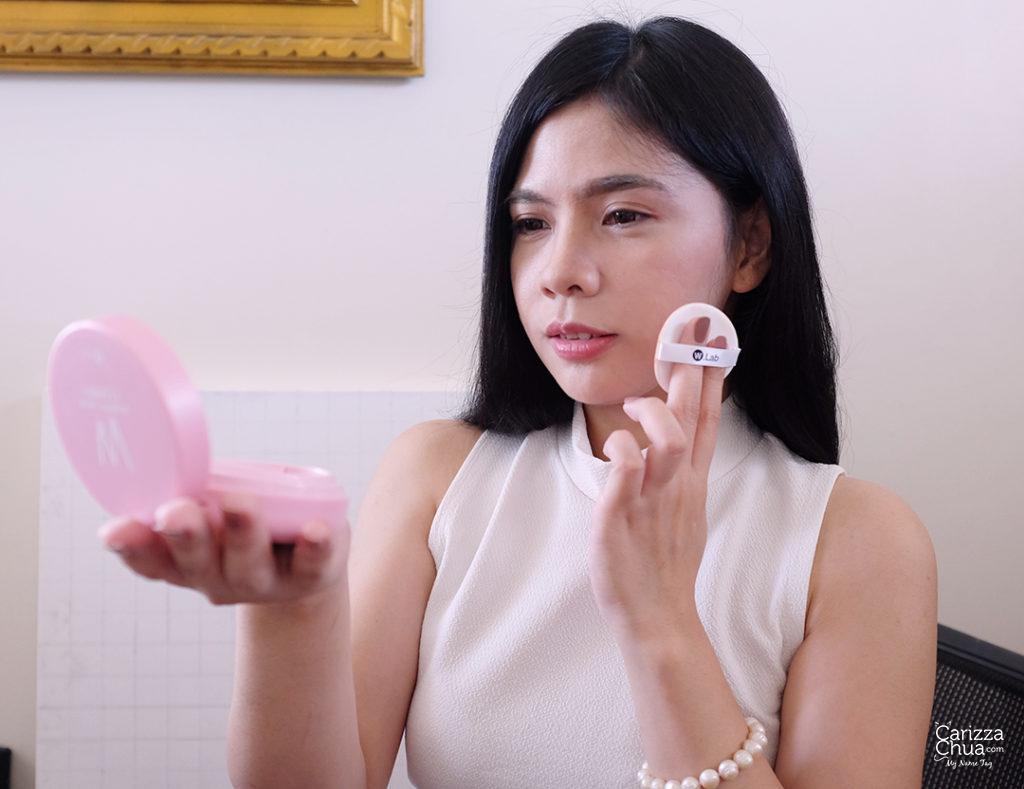 This product give a light to medium coverage. It can hide some dark blemishes but it doesn't blur out the pores so make sure to apply a primer first before using this product. Without setting powder, this product can achieve a natural dewy look. Moreover, this product has UV protection of SPF50+, PA+++ as well.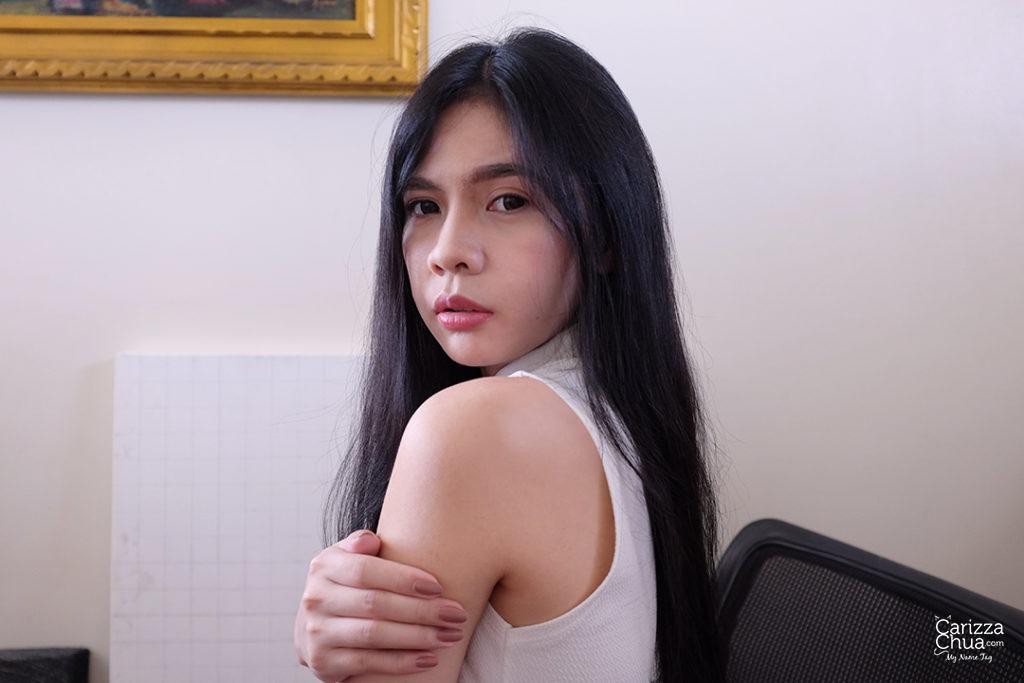 Since it is made to achieve a dewy look, it easily transfers. I kinda feel that this product doesn't perfectly suite oily skin like mine but the hack is to set it with a long-lasting finishing powder. If you can pair it up with W.Lab AIRFIT Cover Compact Powder, better. I feel that those two were made to function together. Here's how it looks sans powder.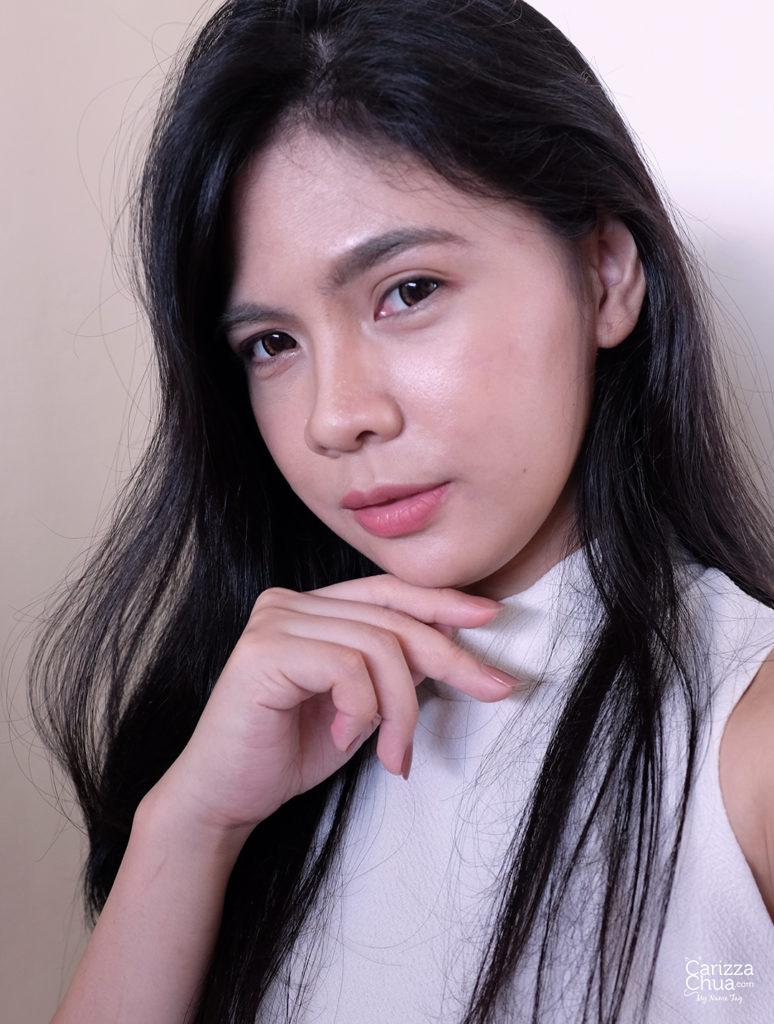 As for me, it kinda works but it had a tendency to look more shiny than dewy after 3-4 hours in an airconditioned room in Philippine climate so retouch management is key. This product works best on drier climate or normal to dry skin type. If you need a little moist look, then this product can achieve it for you.
Shop for my latest Korean makeup discoveries at hicharis.net/carizzachua.