So last August, we had a blast at the MaArte Fair held at The Peninsula Manila. For those who are not familiar, it's an annual fundraising event of The Museum Foundation of the Philippines to raise awareness and funds for the benefit of the National Museum of the Philippines and its network. Several local brands and craftsmen gather in one place to showcase and sell their best products as we kick off the Christmas gift-giving season.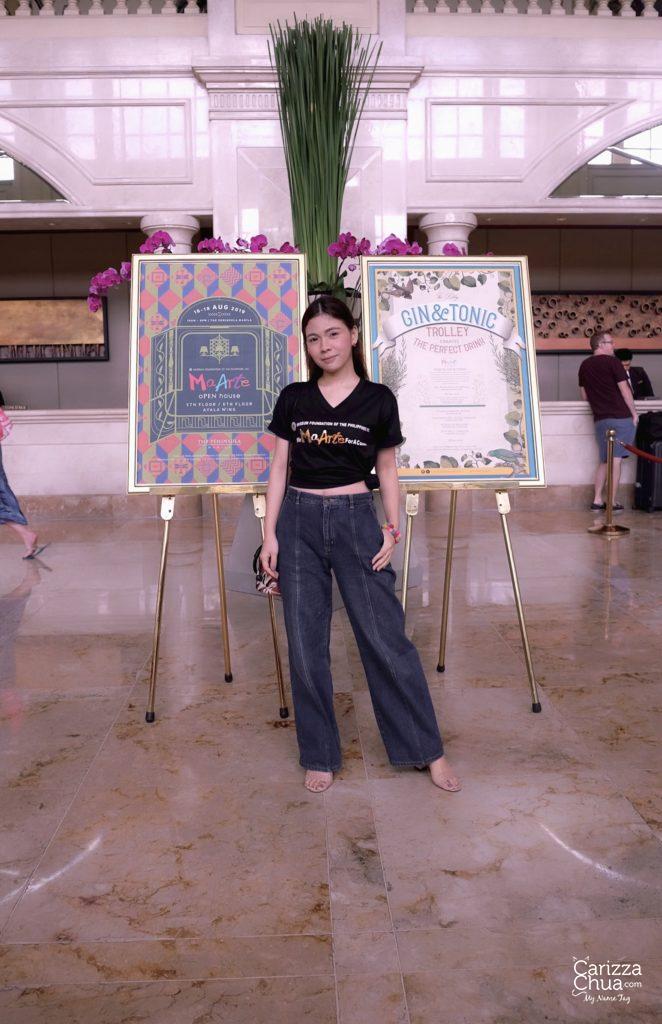 The theme for this year was inspired by the early 2000s parties in Syquia Apartment in Malate hence it was called MaArte Open House. So for my outfit, I chose to wear the official #BeMaArteForACause shirt that we made and the iconic denim elephant pants. So high school! Remember the days when we have to walk in the rain with this pair, with ends that were already soaking wet? I thought it was cool back then! XD
It feels so good to wear it once again! If you have basic clothes which are already out of trend, don't throw them right away! Who knows. After 10 years, it might be back in style again!