Christmas is in the air once again. We just dressed up Siamese HQ recently for the holiday season and we're so excited to welcome 2020 as well. Today, I'd be sharing with you this reed diffuser and candle that I always light up during Christmas season.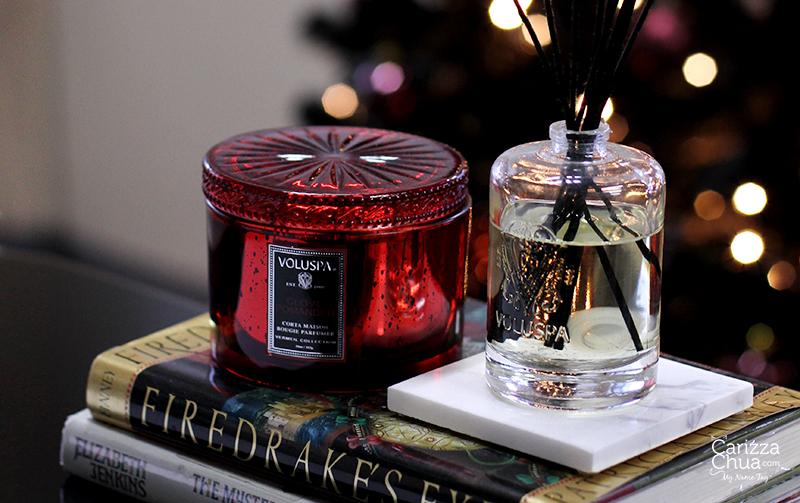 Since there is no Diptyque store near my area, I always end up with the next best home scent from Rustan's – Voluspa. They have a wide selection of home scents and interesting packaging too. For the diffuser, I use the scent Pomegranate Blood Orange from their signature home collection. It sounds bold but surprisingly this one has a very relaxing roomy scent. The glass candle, on the other hand, is a Clove Pomander. Very Christmas-y because of red cloves blended with nutmeg and pear beargamot scent. That is Christmas, for me at least!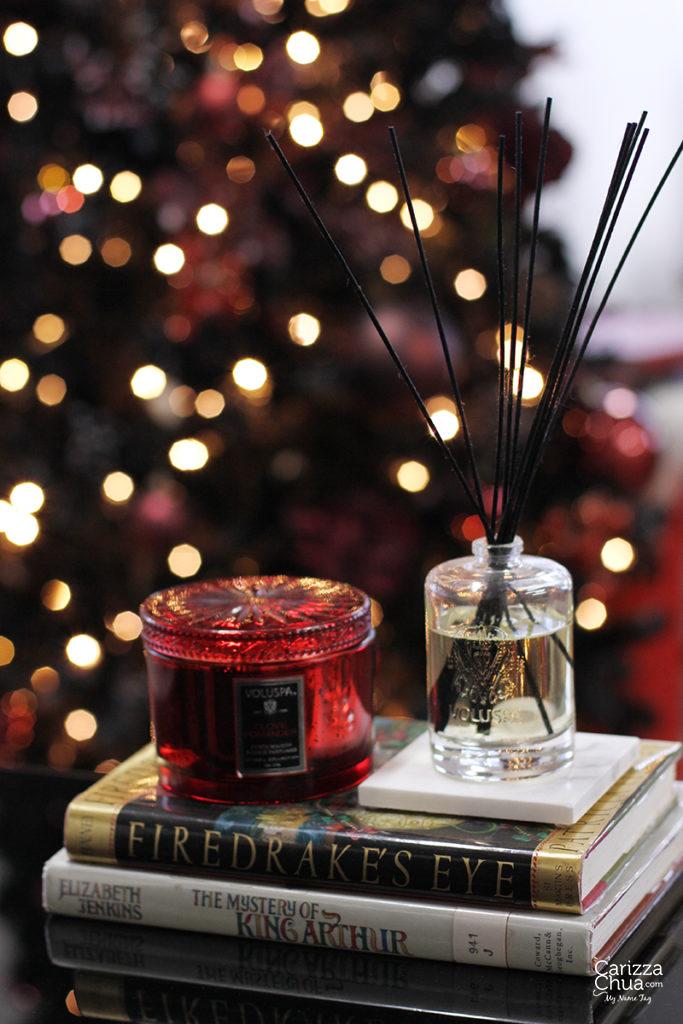 Oh, I truly missed writing in my blog like this. Just sharing my everyday discoveries without thinking about sponsorship, deadlines and deliverable. Sometimes I feel like blogging and trad media don't have differences anymore. It's now a full-time profession! Within a span of a few months, I've been reading complaints about lootbags, payments, event venue, requirements etc. from my blogger friends. Like, are we starting to prioritize advertisers over good stories? Things that we really discover online and not those pr kits that were sent over? Blogging used to be raw. No doubt that this industry is rapidly changing. While I understand that writers are doing it for survival (to pay for bills that we consume to come up with a good articles), I feel like we're no longer different from stations who get paid advertisements, biased stories and such. I may be just highly sensitive lately but I feel like everything now is a pressure.
I miss the old times. When you simply write down your thoughts and not even call it a "blog". Anyway, I wish you guys are embracing the holiday season well. Sorry for the random thoughts. Merry Christmas in advance!
You might also like