I'm a big fan of Japanese makeup – from gyaru, byojaku, to igari makeup look. Not naman Kabuki but I like it for special Japanese events. Haha! Igari is the fake drunk glow. Achieve the flushed and buzzed makeup without the need to take so much alcohol with Horoyoi Happy Hour kit.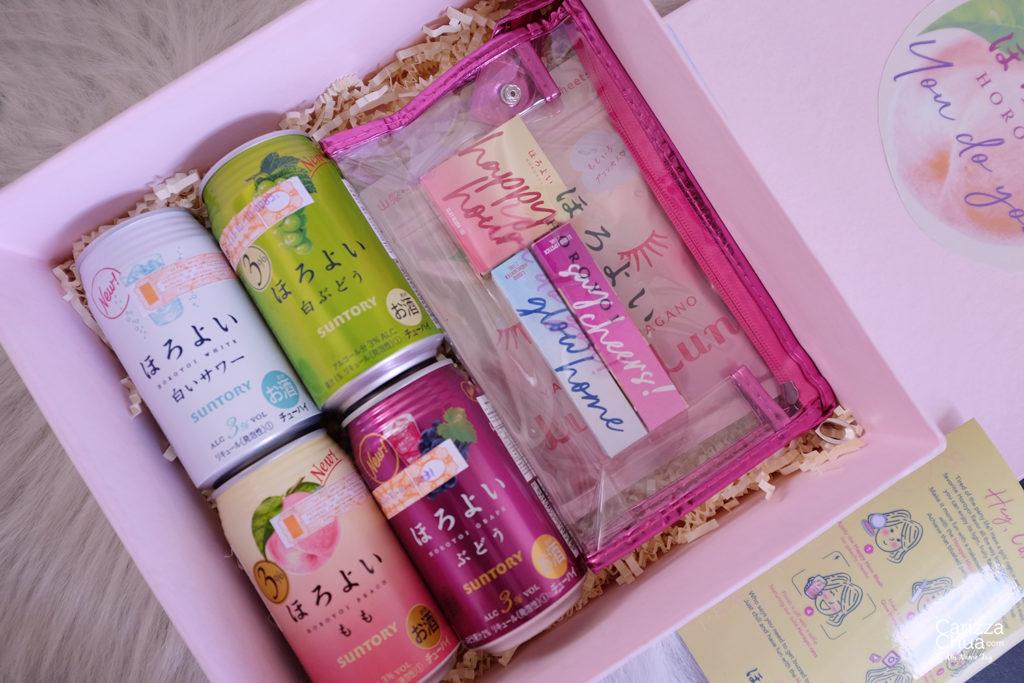 While you can still match those too, especially with Suntory's Horoyoi light fruity drinks that contains only 3% alcohol. I super love the Peach flavor! No wonder why it always get sold out!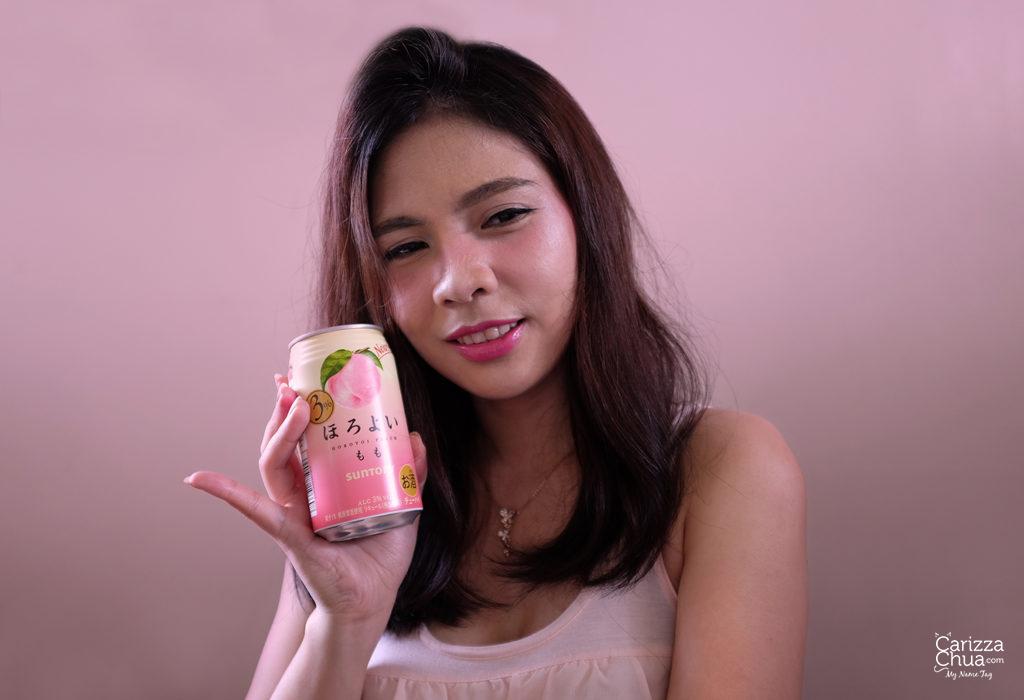 In this photo, I am wearing Happy Hour Clay Blush, Glow Home highlighter stick, Say Cheers Liquid Lipstick. If you wanna go all out, use Lululun Face Mask to prep your skin before the Igari makeup play.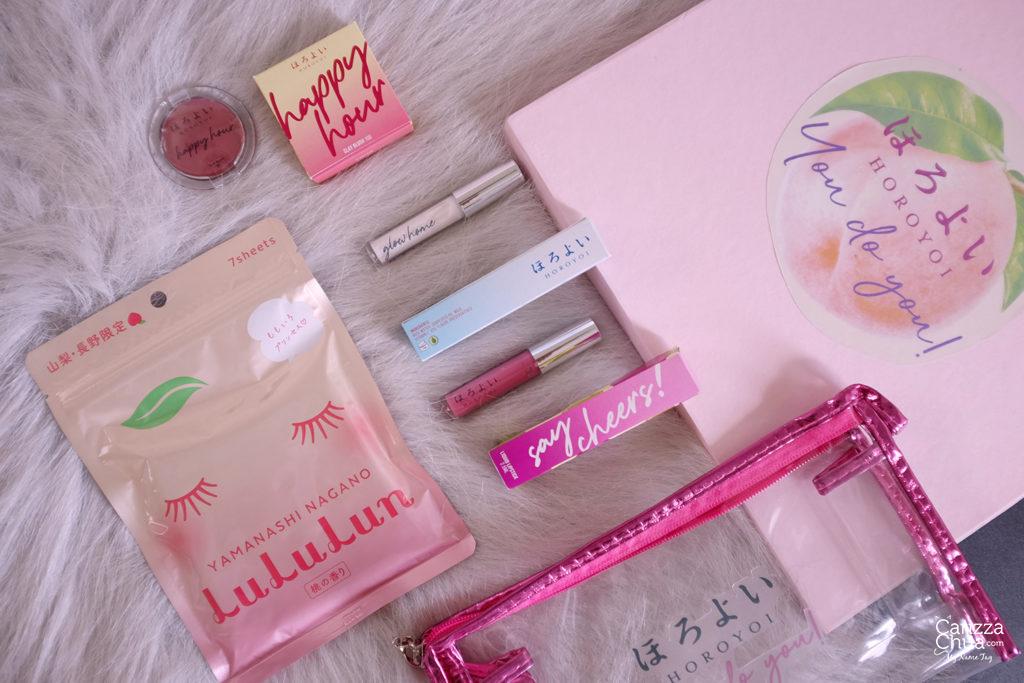 The Happy Hour kit contains lightweight makeup just like their drinks. It might not be long wearing but I like lightweight makeup to avoid any skin reactions so this one passed.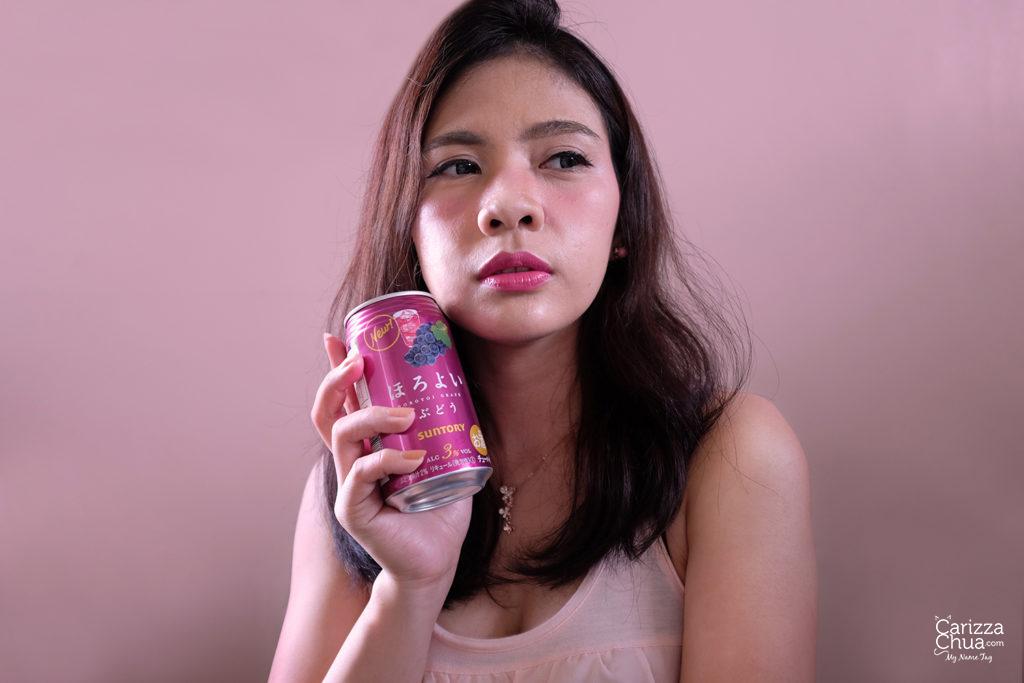 Who says you need to actually get buzzed to achieve that party queen glow?

We need a drink 仲間が揃ったら「乾杯」🥂それを朝までひたすら繰り返す 👑
Horoyoi drinks are available in S&R, Puregold and selected SM Liquor stores nationwide. You may also order online at bit.ly/HoroyoixBoozy.