Oh so sweet! Look, I think Boulangerie22 sensed that I am feeling down lately and sent me their Valentine's Day Love Bundle!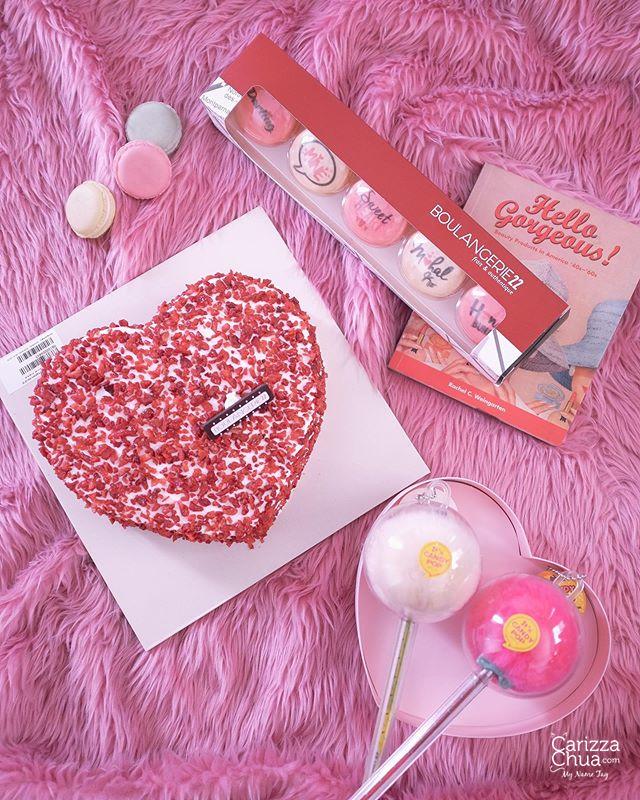 Boulangerie team is sooo extra this love month. Thank you so much for brightening up my day! This Strawberry cake + macarons set is only P949. I especially love the thick jammy filling. Those red chunks are actually dried strawberries!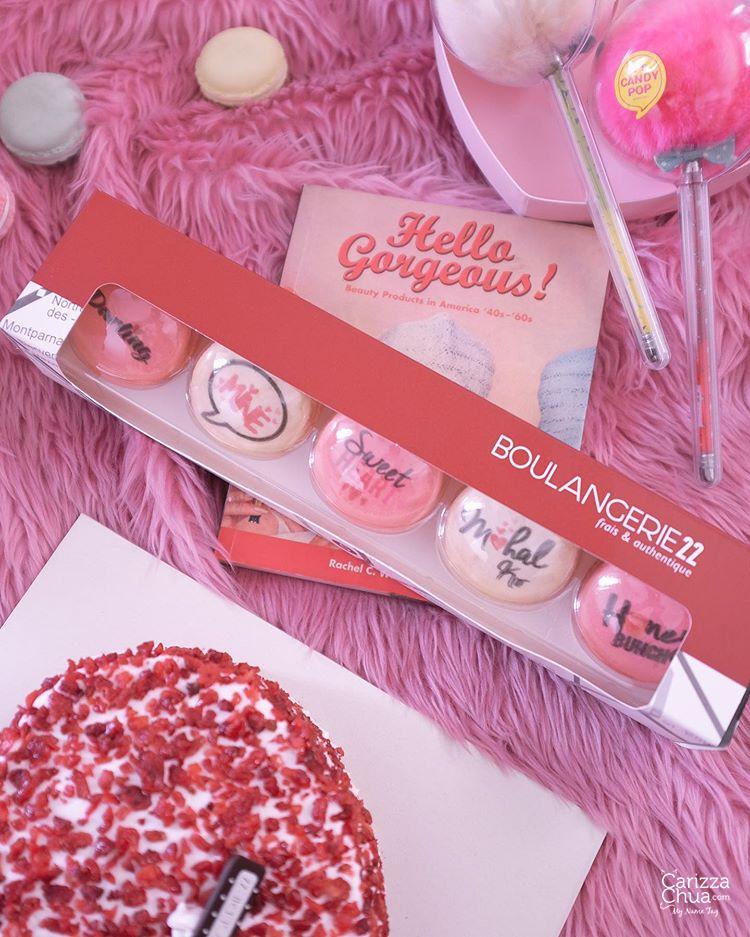 Now for the macarons with sweet name prints – it's so good too! I love thick fillings and surprisingly it has the right sweetness. Maybe a little scent or flavoring would make it perf. How I wish we can customize the names on the macarons, no?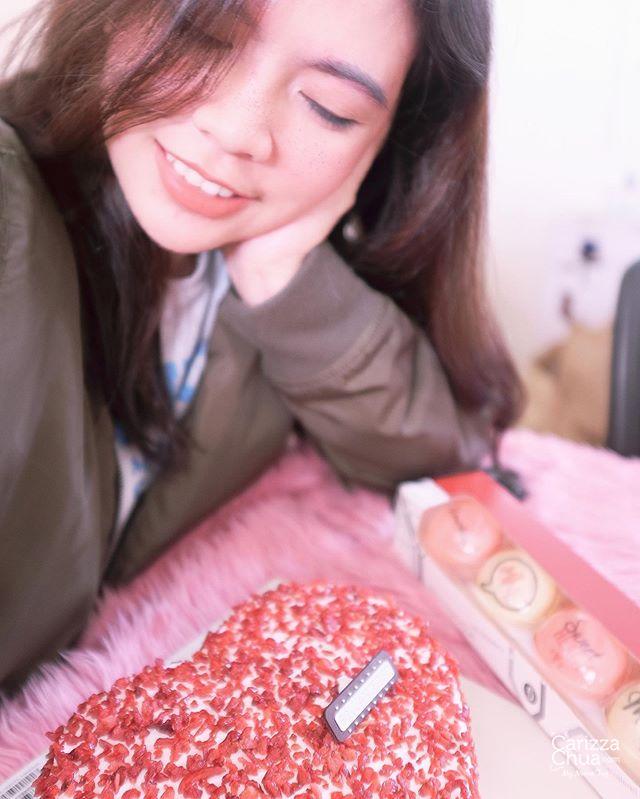 Boulangerie22 is accepting online reservations until Feb 16. Happy hearts month, everyone!