Annual Tax Filing in the Time of COVID-19: Taxumo Provides
Free Subscription to Help Medical Frontliners with their Tax
Obligations, as well as Reduces Annual Subscription Rates for
Business Owners.

I am currently exploring Taxumo's online service for tax filing and payment and glad to know that this new option is now available here in the Philippines. As part of Taxumo's continuing mission to help Filipino freelancers, self-employed professionals, and small business owners succeed—most especially as they face the challenges of COVID-19 to their professions and companies, the country's pioneering tax filing and payment platform has swiftly implemented a one-time ITR tax filing and payment option and a reduction of its annual subscription rates. We've been filing taxes for Siamese online and so far, it's really more convenient and saves a lot of time. No more RDO visits and sometimes, we pay online to skip queues at the bank.


Also recently, the BIR announced that it has extended the​ deadline of filing the annual income tax return for Filipino taxpayers, originally slated this April 2020, to May 15!
Moreover, according to the ​BIR Revenue Memorandum Circular (RMC) No. 25-2020​ issued by Commissioner Caesar Dulay last March 16, the agency is urging all taxpayers to comply with tax obligations using the internet.


And to pay tribute and convenience to our frontliners, Taxumo is also giving Filipino medical professionals a free two-month subscription so they can focus on helping affected communities cope with COVID-19.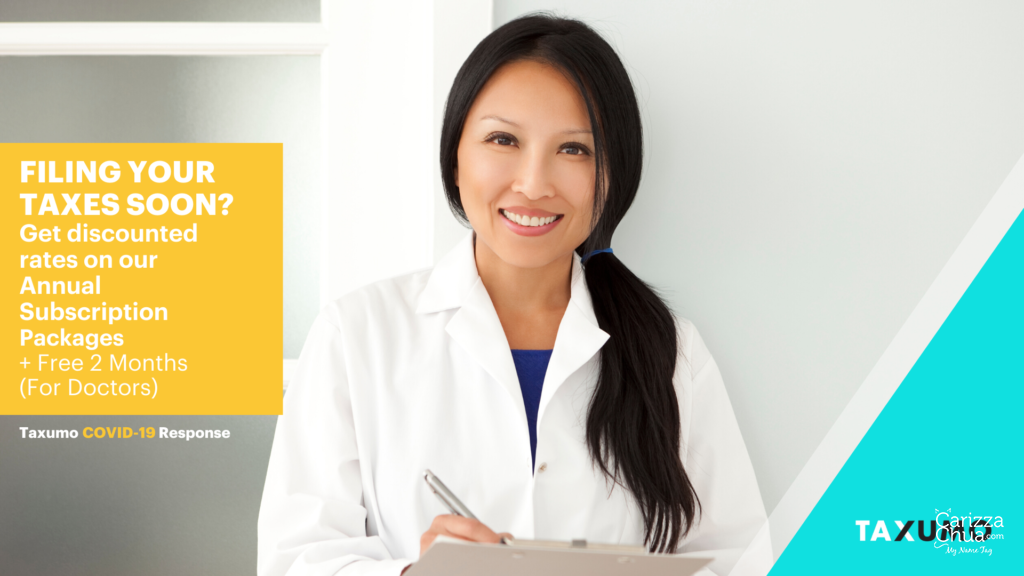 To help Filipino doctors and medical professionals with their tax obligations, Taxumo is now offering free use of its tax filing and payment service for two (2) months.Taxumo Gives Free Subscription for the Country's COVID-19 Medical Frontliners.
To avail this service, they only need to email ​customercare@taxumo.com​ with a photo of their medical license, as a proof of their profession. That easy!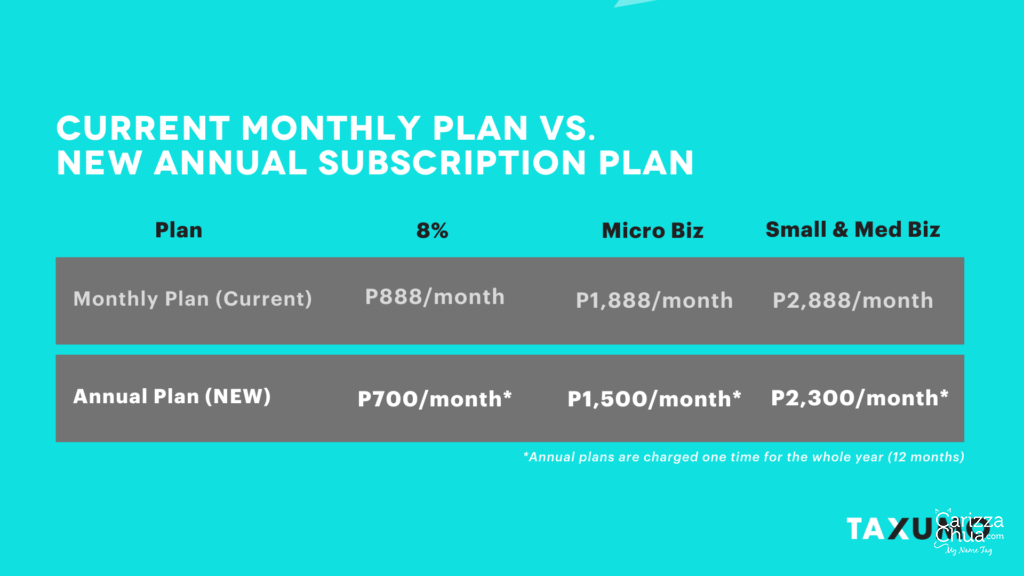 Taxumo has reduced the prices of its annual subscription packages, allowing taxpayers to file their Annual ITR online just in time for the April deadline, as well as other tax obligations all year round, for as low as P700/month for the Professional plan (billed annually).
"We at Taxumo know how this pandemic is taking its toll on our livelihoods and communities. As business owners ourselves, we realize that even with these safety measures, there will be an undeniable impact on your businesses. We unite with the taxpaying Filipino community and believe that together, we can surpass the challenges we are currently facing." – Taxumo CEO EJ Arboleda

Taxumo subscribers need only pay P1,500 per month (saving them 20% of the usual price) for its annual Micro Business plan (currently at P1,888/month). Likewise, they can save more than P7,000 a year for the annual Small & Medium Business plan (for taxpayers with VAT).