Last week, I attended a virtual slumber party with fellow beauty bloggers as we all celebrate Momopuri and Saborino's arrival here in the Philippines! Thank you BCL Philippines (Beauty Creative Lab) for organizing this fun pajama event!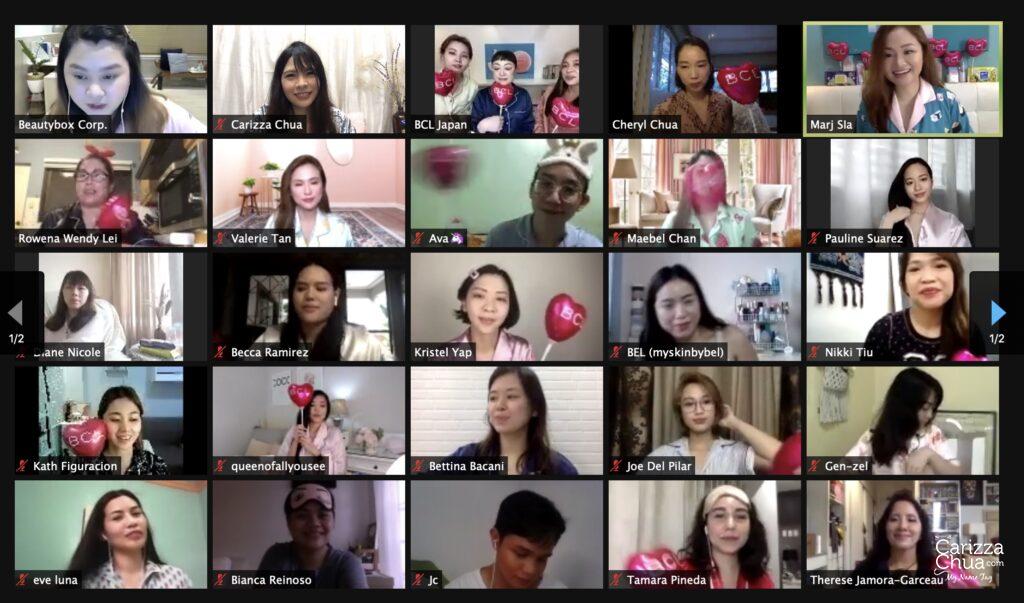 I am super happy since I really wanted to try Momopuri. Bringing this brand here in the country is such a treat for us while we're all stuck in our homes due to pandemic.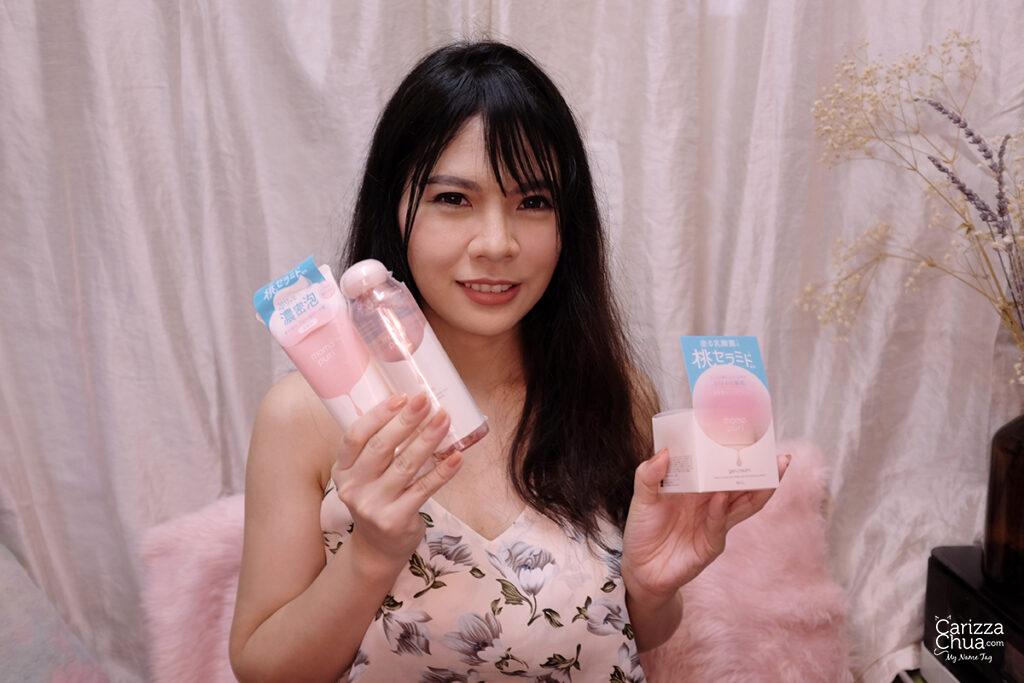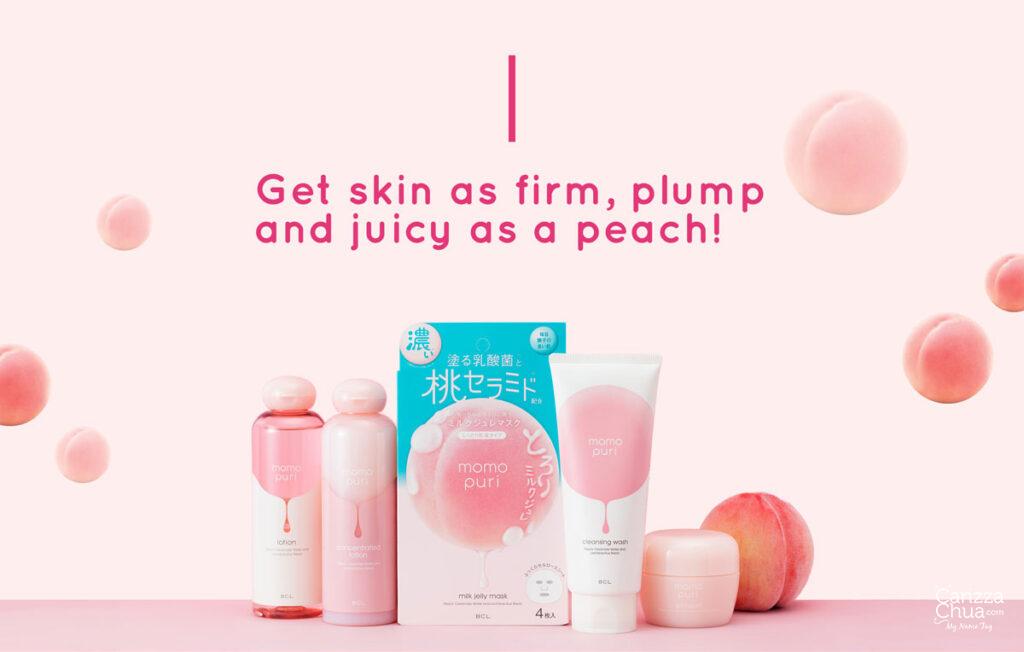 Momopuri is a new pink line of peachy products from BCL which is for women who want their skin as firm, plump, and juicy as a summer peach! If you want to veer away from botox when you reach your 30s, better start feeding your skin with Momopuri. It has Peach Ceramide Water and Lactobacillus Blend that gives a youthful bounce. And each pearl-sized amount already contains 80 billion lactic acid bacteria that keeps the skin firm, plump and juicy! I really love anything peach. In fact, I had a peach obsession era few years ago and bringing that hype to my system is not a problem.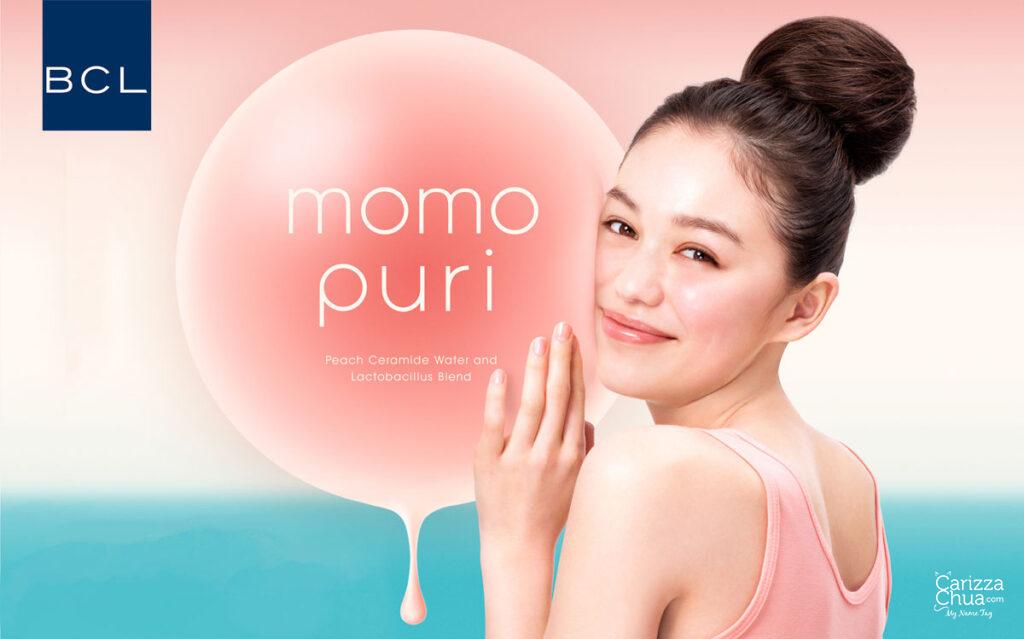 I have here Momopuri Moisture Lotion (Php 625) that promises lush skin and youthful bounce. I love the color of the packaging and its neat design. Something that I would love to place on top of my dresser. And I love the light and sweet peach scent! This product is also alcohol, paraben and silicone free. All good for people who doesn't like the feeling of applying cream on the face. Also good for oily skin.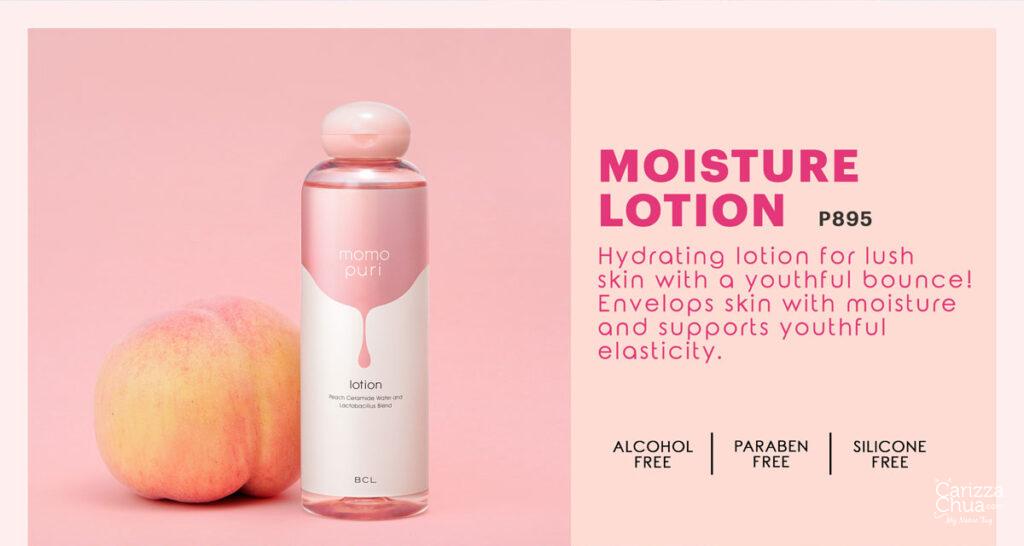 How to use: After washing your face, take an appropriate amount on the palm or cotton and gently tap on your face.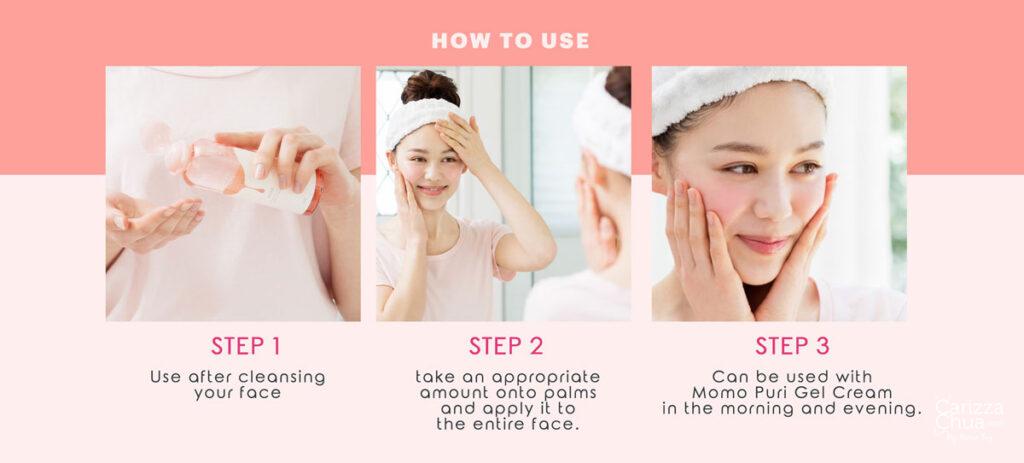 I've also tried Momopuri Gel Cream (Php 895). It's an all-in-one skincare gel cream that infuses the skin with moisture and elasticity to make the complexion feel just like a firm, ripe peach! If you have dry skin, I recommend you to use this one together with the lotion.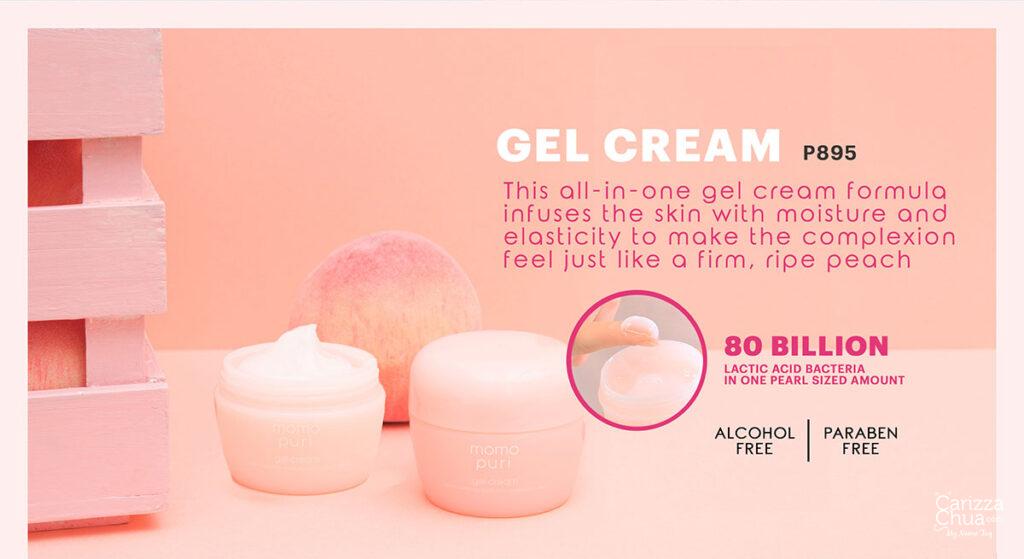 How to use: So after washing your face or after using the Moisture Lotion, take a pearl-sized amount and tap gentle on your face and neck. Can be used with Momopuri moisture lotion in the morning and evening.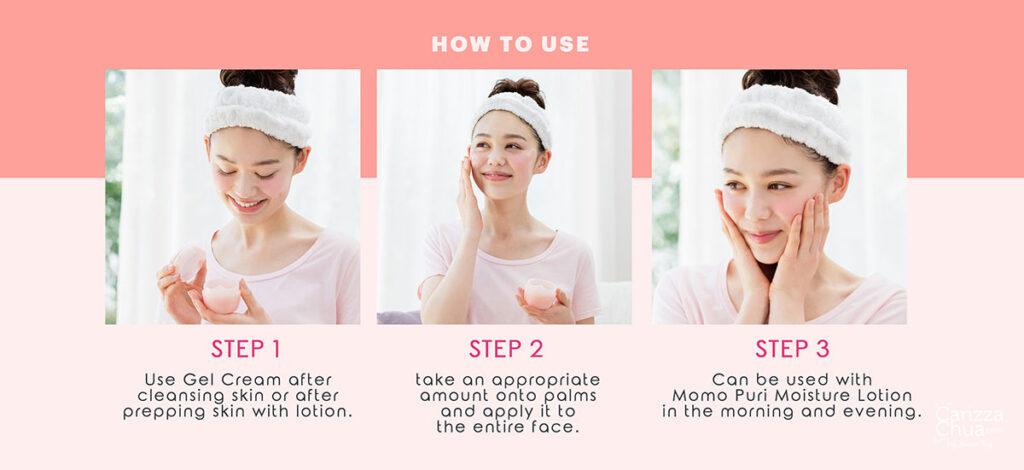 And my favorite from this line, Momopuri Cleansing Wash (Php 525). It's a moisturizing foaming face wash. This is such a good deal since a little goes a long way.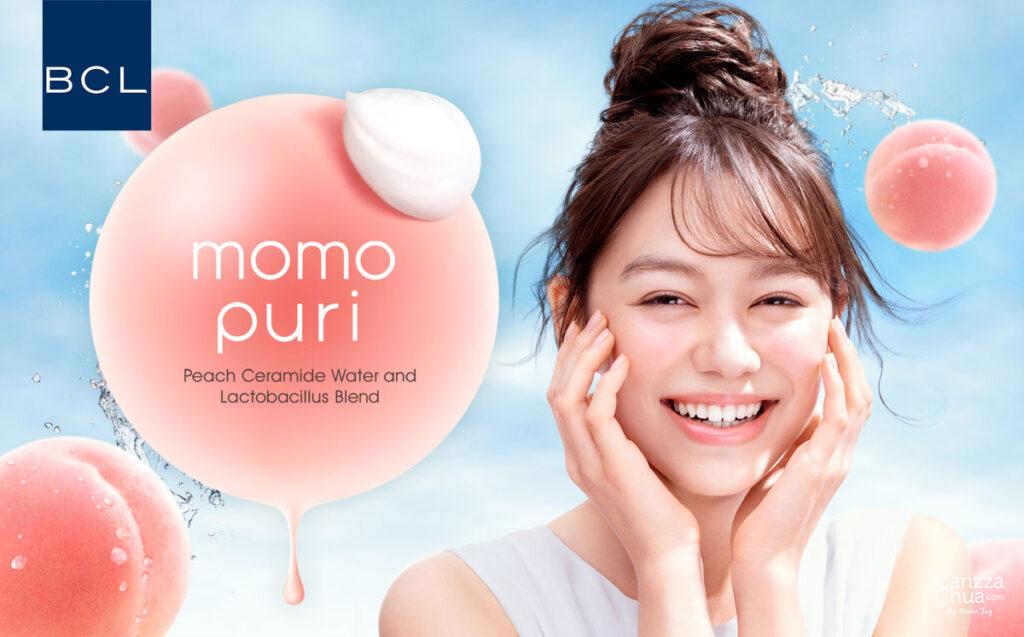 While the products are mostly for dry, combination or sensitive skin, I think this cleansing wash is also good for oily skin like me. It doesn't make my skin more oily after using this product and hey! I also want to achieve that firm, plump and juicy skin!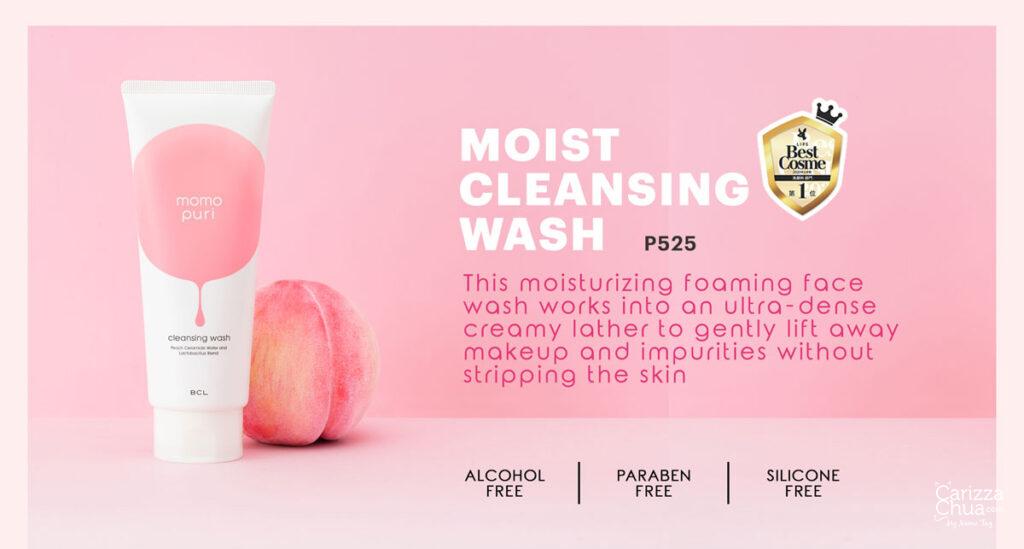 Just a reminder, if you have sensitive skin and you notice any reaction or skin irritation on your first use, please do not continue using this product. It has a peach scent, although very light, which may cause skin irritation to some people.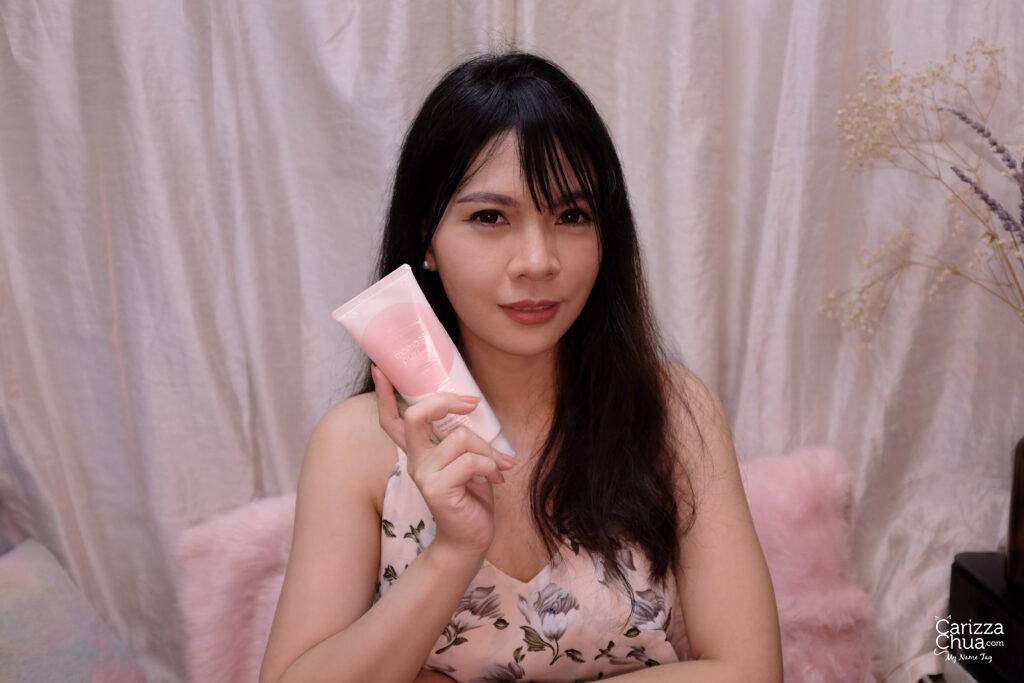 How to use: This is actually the first product to use in this line before the lotion and gel cream. Whisk well with little amount of water to build a fluffy lather. Massage on your face and neck and rinse thoroughly with warm water.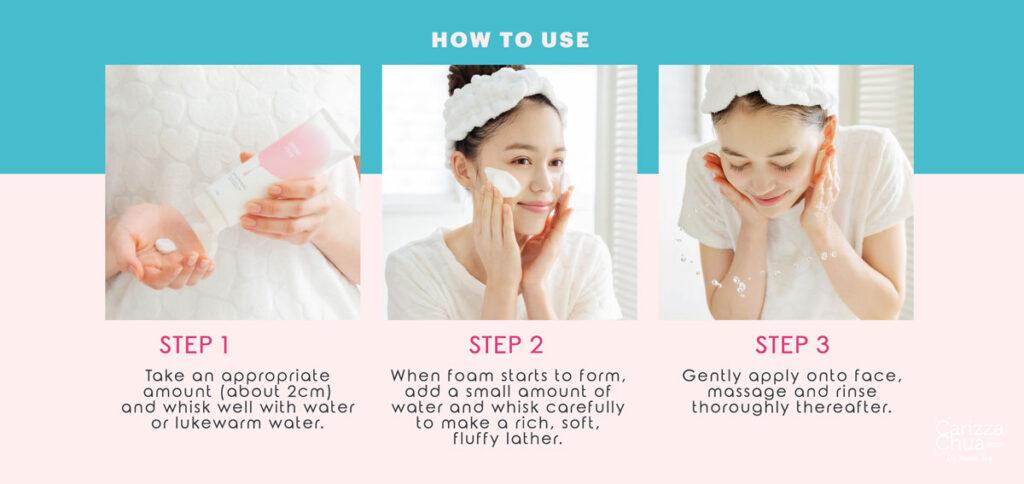 Other products that are available in the market are Momopuri Jelly Mask (Php 525), Momopuri Moisturizing Concentrated Lotion (Php 695) and Momopuri Concentrated Lotion (Php 625).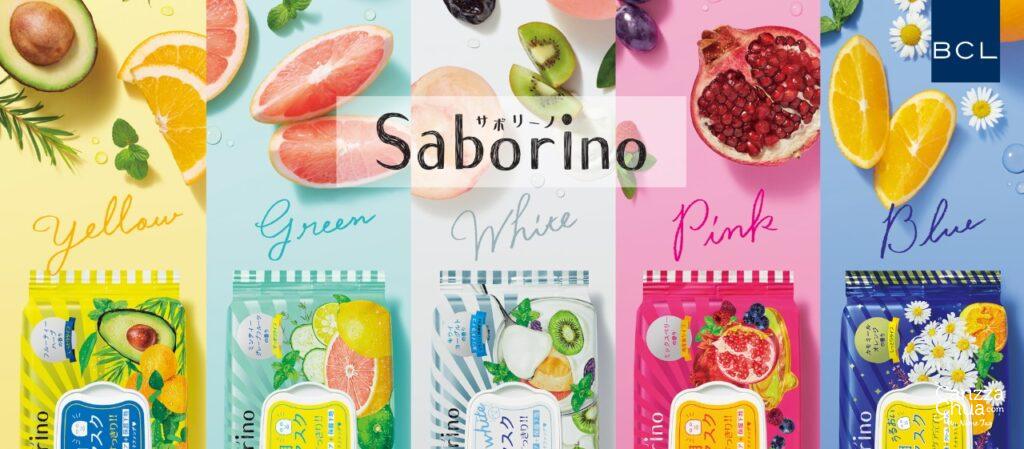 Now, let's check out Saborino products! This is the main hype in Japan and is branded as skincare for lazy girls… aka ME! This is your 5-in-1 skincare in 60 seconds! Developed by an all-female-project team who set out to create products that they themselves would want to buy. Saborino has already won 70 Best in Beauty Awards, No.1 in the morning mask market, and 400M sheets have been sold already (equivalent to 3 sheets per Japanese person)!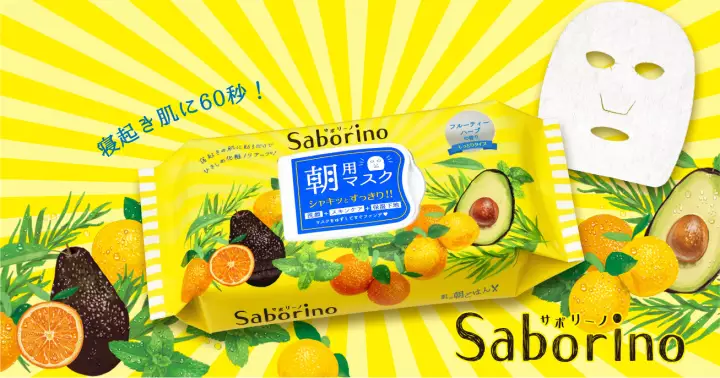 This is their best selling Saborino Morning Facial Sheet Mask (Php 895). The morning mask is a Face wash, Lotion, Milk, Essence and Mask in one. See? This skips the whole morning skincare process! Each pack contains all of those ingredients that's equivalent to 2.5 bottles of skin lotion (340ml). Sulit!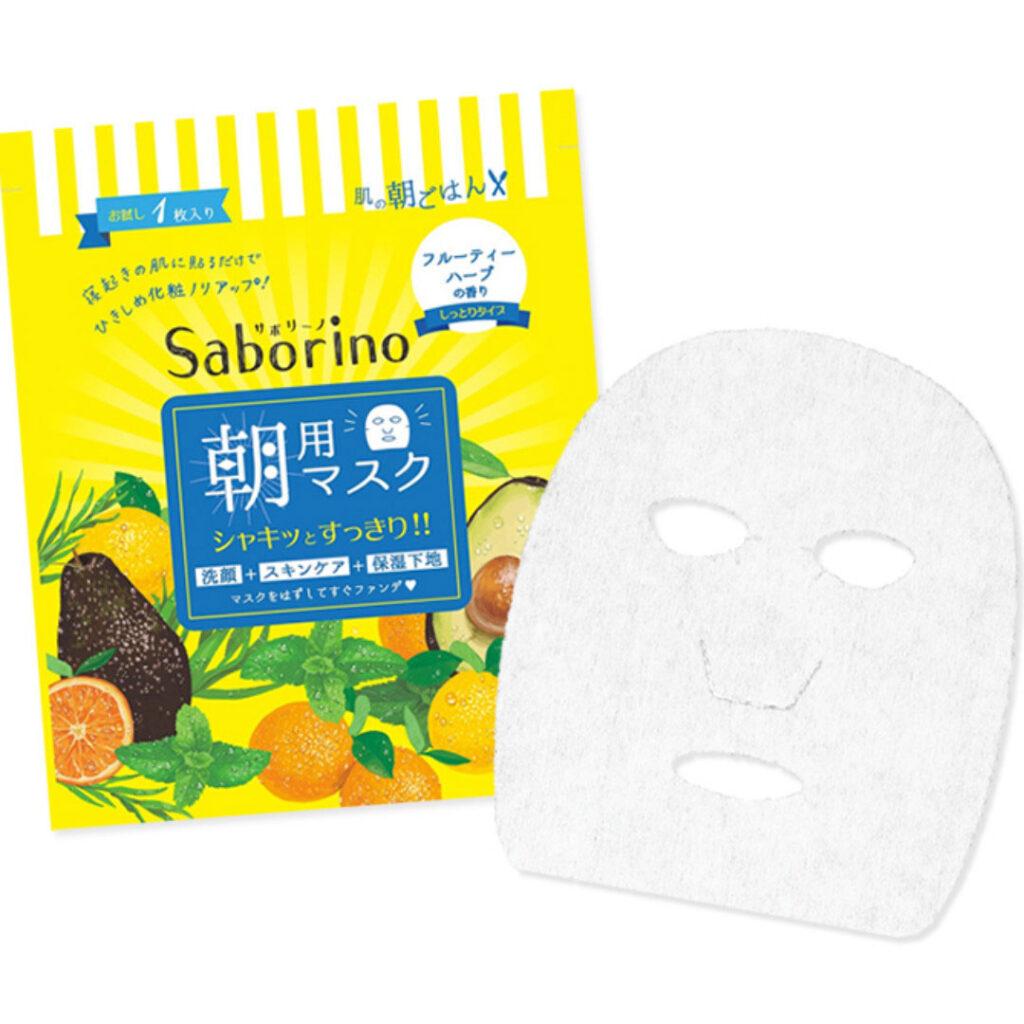 Now skipping skincare is a dream come true! Also available in 5 sheet packs for Php 295 or Php 325 depending on the variant. It contains grapefruit extract, orange oil, and avocado essence. The generous formulation of moisturizing ingredients effectively moisturize the skin, while the refreshing cool menthol helps get rid of early morning puffiness. Good for all skin types!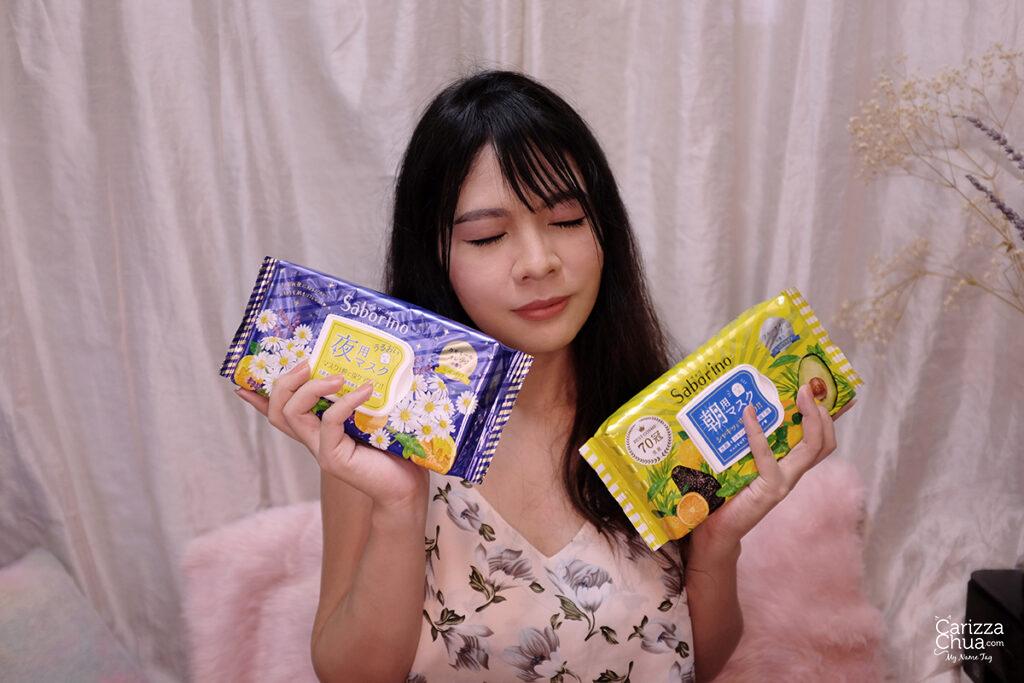 The Goodnight Facial Sheet Mask (Php 895), on the other hand, is probably your ultimate all in one mask that plays every role in of your evening skincare routine from skin lotion to treatment mask!
It contains moisturizing ingredients, including chamomile flower extract, lavender flower extract, orange oil, mint leaf extract, and other moisturizing ingredients like skin meal. It also contains keratin care ingredient of malic acid that brightens skin and smoothens its texture. The scent of refreshing chamomile oranges gives you a relaxing and comfortable sleep.

How to use: After your evening bath ritual, just whip out one sheet, apply it on your face and leave for 60 seconds!
Saborino and Momopuri is now available on LazMall (BCL) and Shopee Mall (BCL Philippines). From October 9-12, they are also offering exciting deals for everyone – buy any variant of Saborino 1-month pack and get free (2) packs of Minty Fresh and Fresh White 5 sheet mask. Buy any Momopuri products and you'll get a free (1) pack of 5 sheet mask either Minty Fresh or Fresh White variant.
To get updates from BCL products, follow them on Facebook @bclphilippinesofficial and on Instagram @bcl.philippines.
You might also like