I just watched the Disney short film, Lamp Life. It's about Bo Peep's life after leaving Andy's home. We barely saw her in Toy Story 2 and it was good to catch up on what really happened to her and how she ended up in the antique store. Super short to the point that I wanted to see more. So while waiting for more at Disney+, let's just unbox a Bo Peep toy.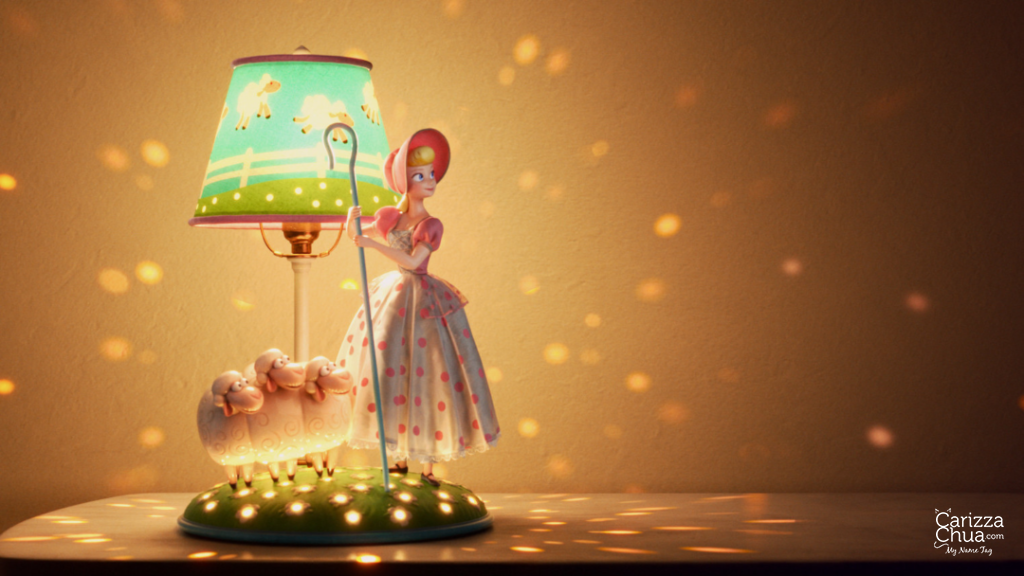 Eton recently gave me a Bo Peep figure from Banpresto Q Posket and searching about this toy was probably the reason why the short film landed on my Recommended Videos to watch.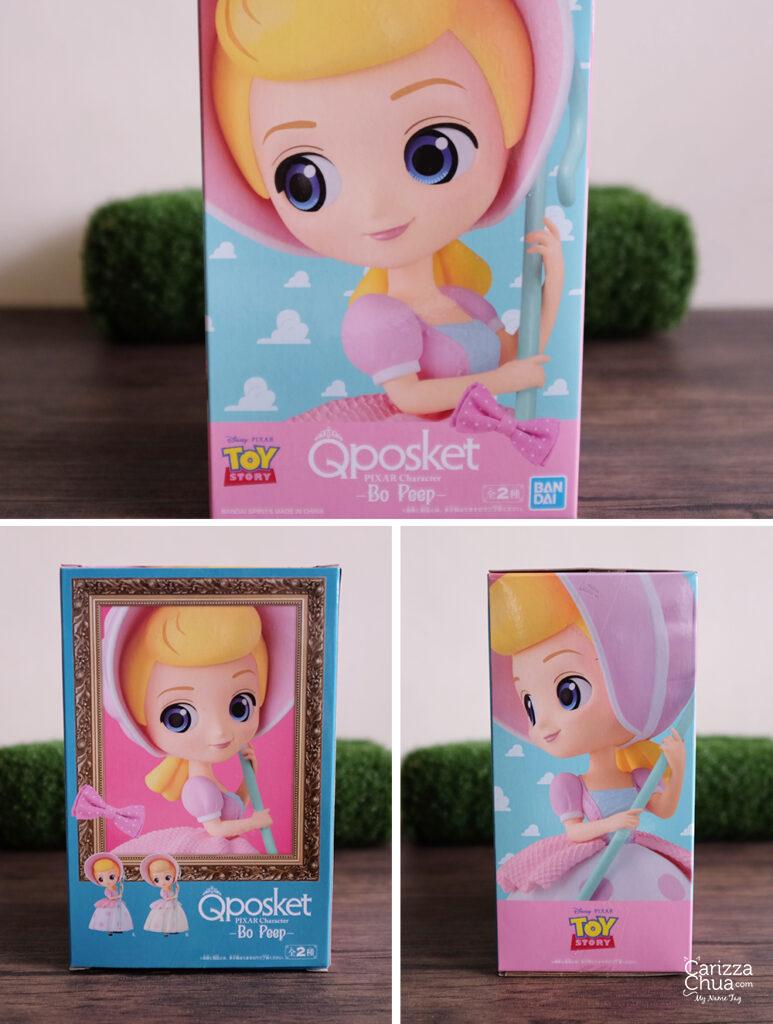 The box alone is too cute already. As usual, all sides show the character's face. The description are all written in Japanese so let's just continue unboxing.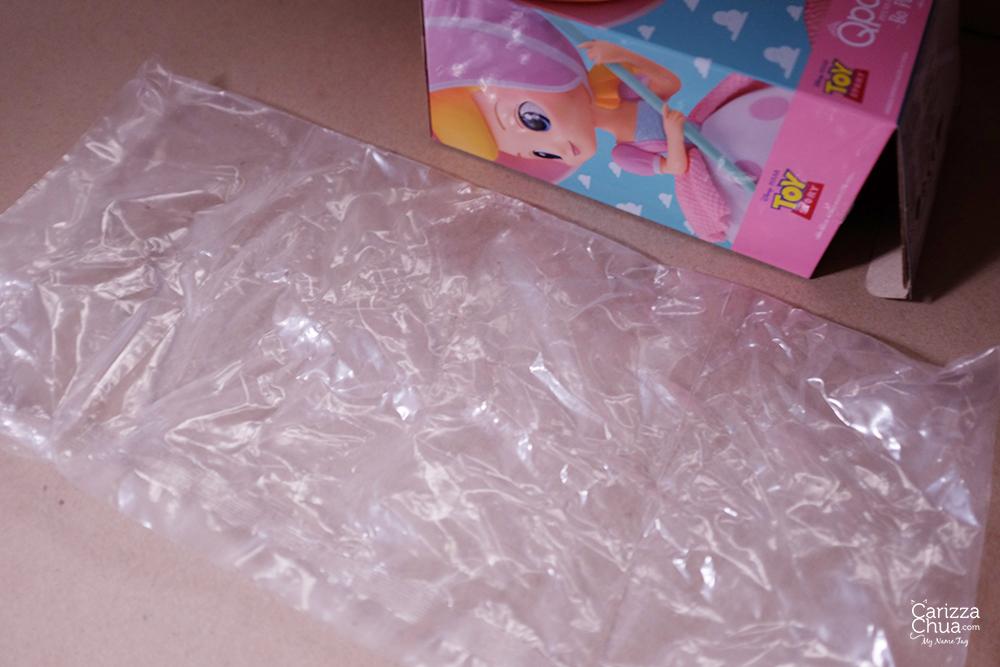 Each part of the figurine is separated in the plastic. That's one thing to check other than the authenticity stickers on the box. The fake ones are just wrapped in one plastic.
I loooove Q Posket and I really wanted to have one Disney Princess character from this line since we saw it at Disneyland. I didn't know they have characters other than princesses and I think Bo Peep is just too adorable so why not. I have here the Version A (normal color) wherein Bo Peep is wearing the pink puffy dress.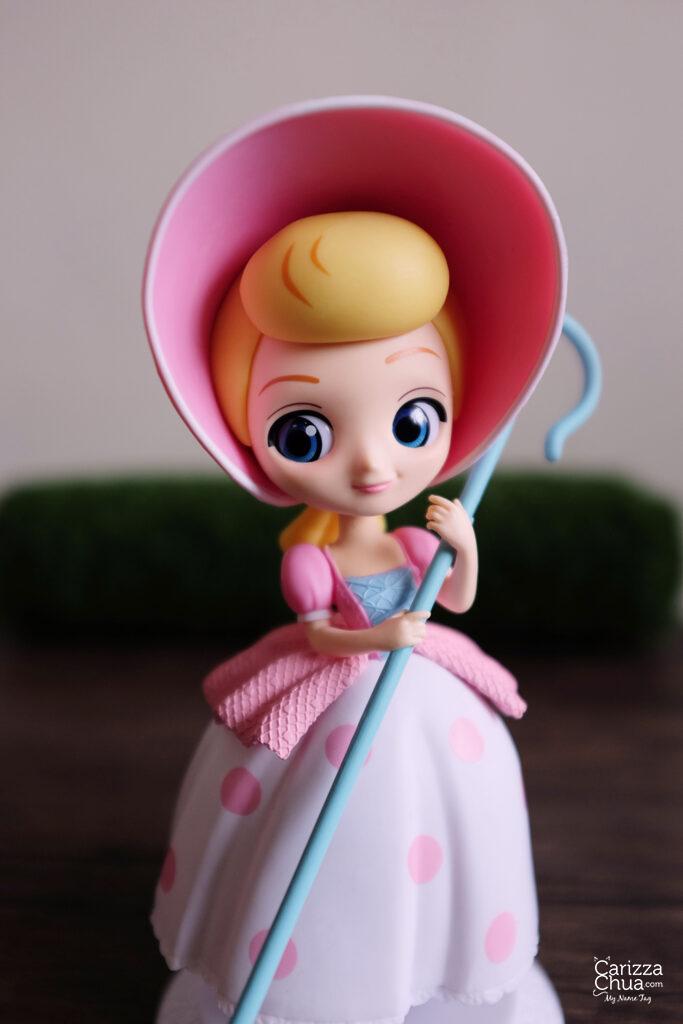 This figure is about 14 cm tall and made in PVC and ABS. The face paint is sooo gorgeous and I like the detailed texture on the mesh peplum.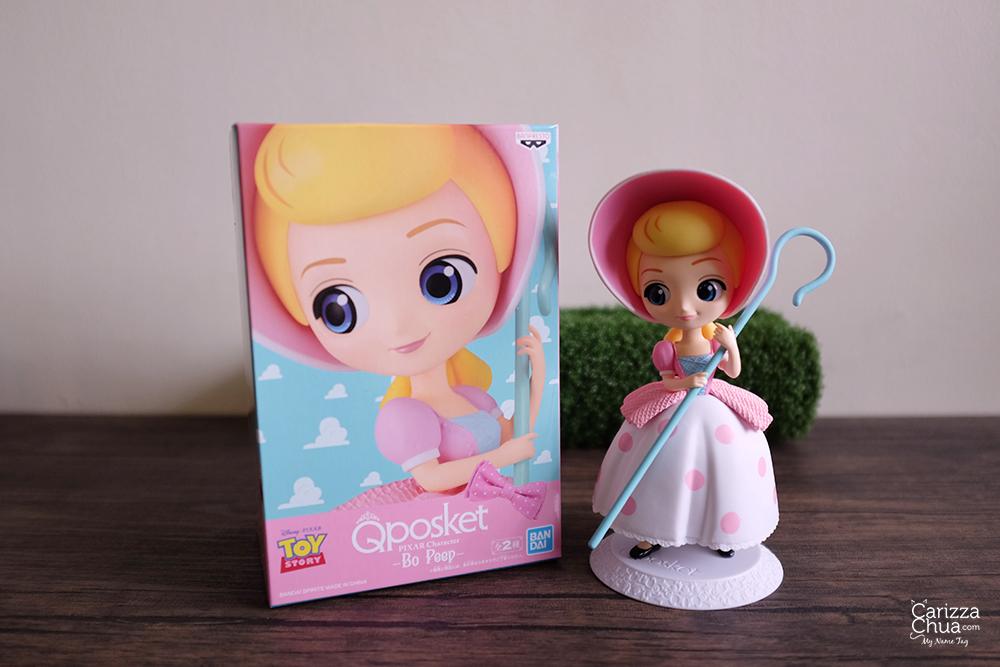 She has her bonnet and staff but I'm wondering… Where are the sheeps? I hope they make Q Posket pets line next. I'd definitely get the sheeps.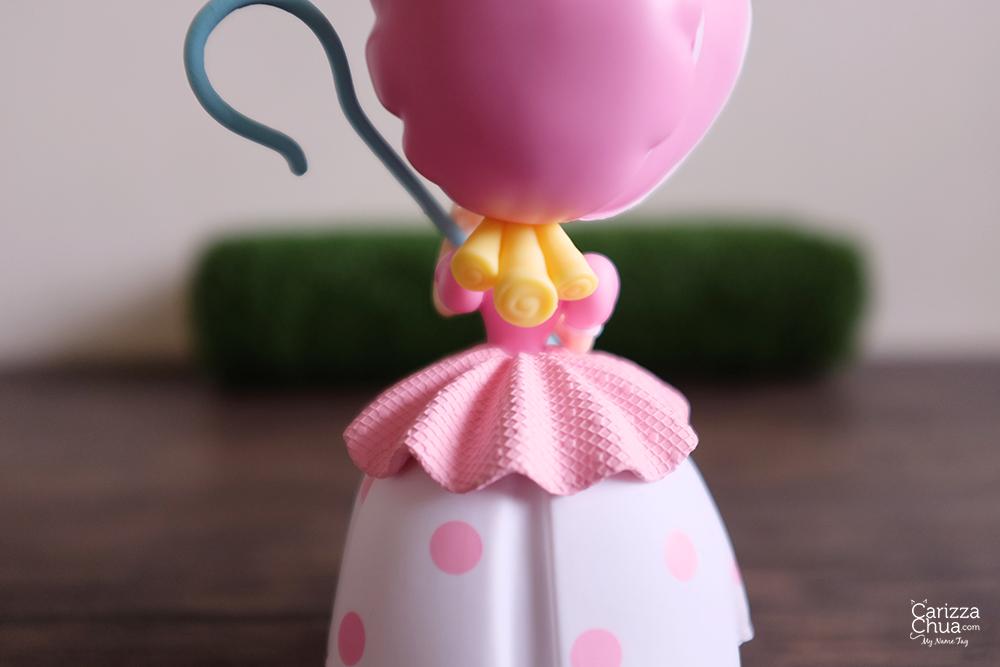 You can also see a part of her blue bodysuit and black shoes underneath her full dress.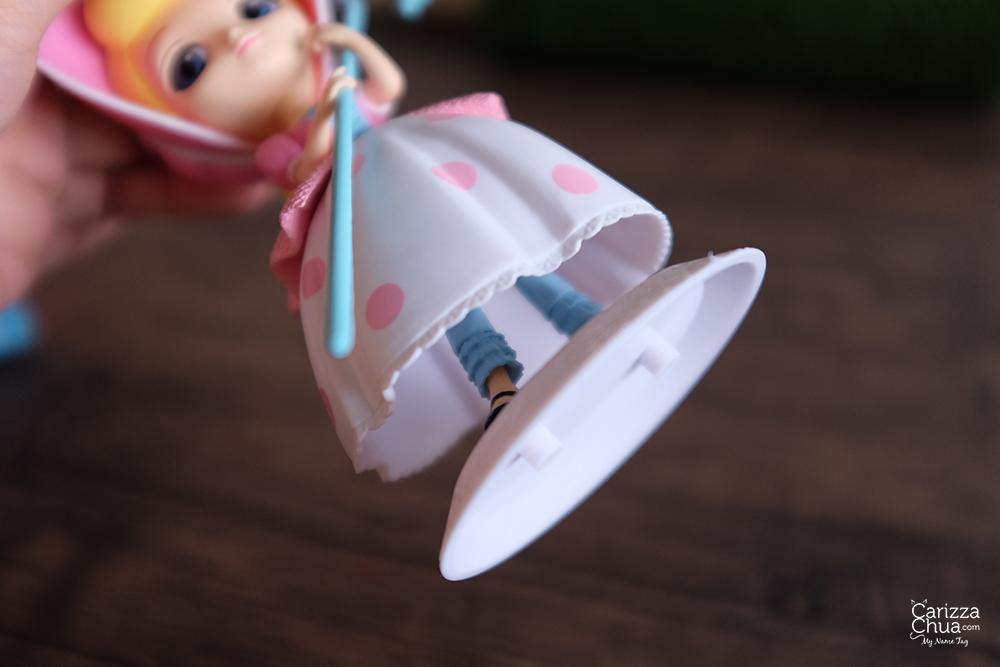 The figure also comes with a stand where you can place her tiny feet so she can stand up and pose.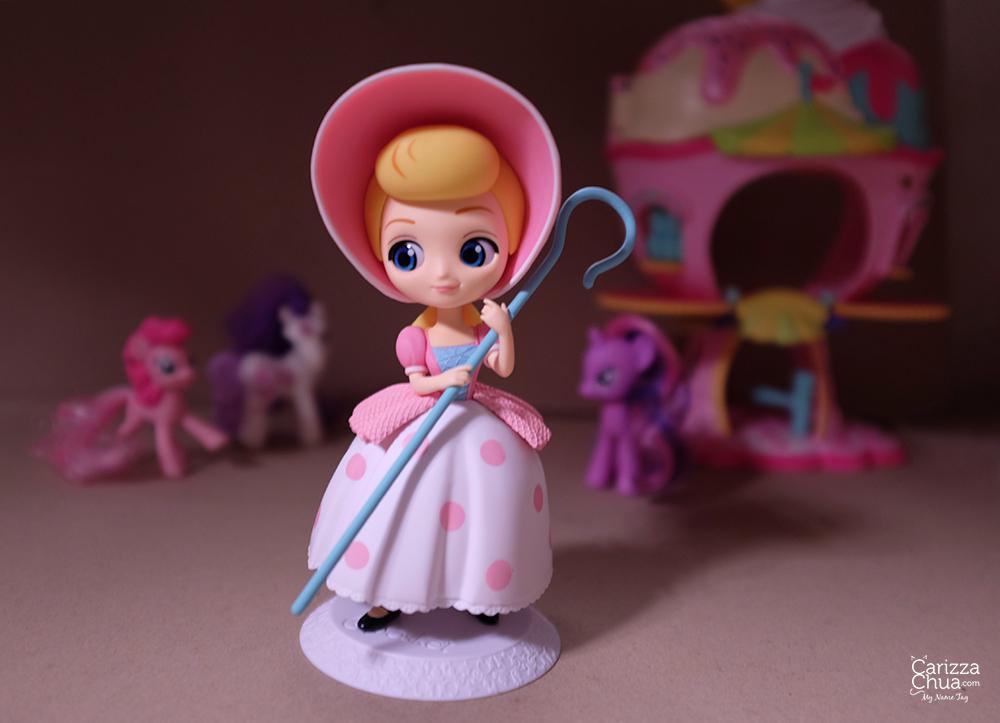 Since she doesn't have the sheeps and lamp with her right now, she'd be staying with my little ponies!
Last Updated on 3 years by Carizza