Last Christmas, I received a present from Modest Skincare that totally helped me redesign my skincare routine. I've been suffering from acne and they're mostly on my chin, eyebrows and nose where my face mask and face shield touch my skin so it was a good timing to change skincare products. I was surprised as they personalized the right products for my skin condition – Mandelic Acid 5% + HA for my acne prone skin, Resveratrol 3% + Ferulic Acid for skin ageing and their Blush-Off Defense Mask for strengthening irritated skin. Modest Skincare is an HK-based brand with effective formulations depending on your skin's needs, free from harmful ingredients and all cruelty-free!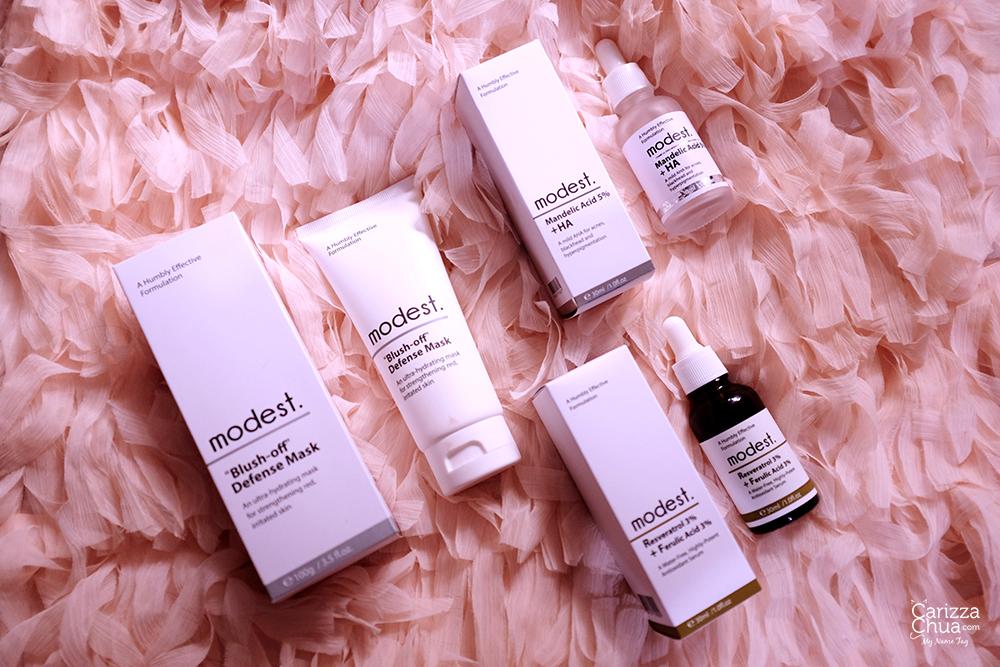 So this Mandelic Acid 5% Skin Renewal Serum (P650 for 30ml) is a skin-renewing and clarifying anti-acne serum that refines pores, prevents breakouts and unveil whiter skin.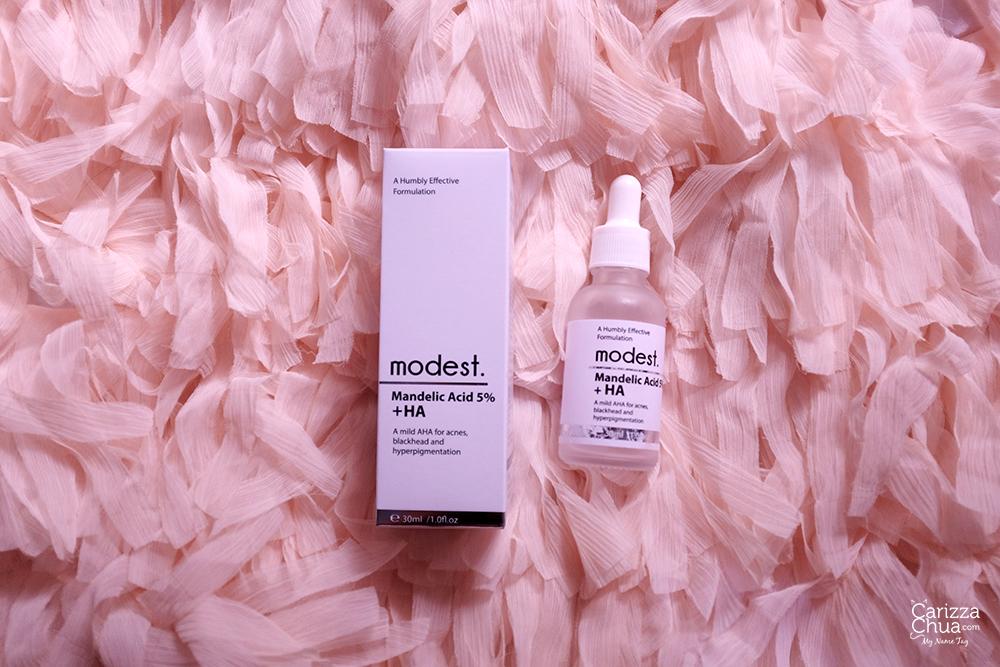 FAST FACTS: Contains mandelic acid, a potent but milder fruit acid with antibacterial properties; effectively fights acne-causing germs to address troubled complexions; works to control oil secretion and promote skin renewal; effectively removes blackheads, tightens the look of pores, and smoothens skin texture; aids in removing melanin deep within, which gradually diminishes and eliminates spots and freckles on the face; rejuvenates overall complexion with continuous use for a clearer, more radiant look; formulated in Germany; free of alcohol, parabens, hydroquinone, SLS, heavy metals, artificial coloring, MIT, and mineral oils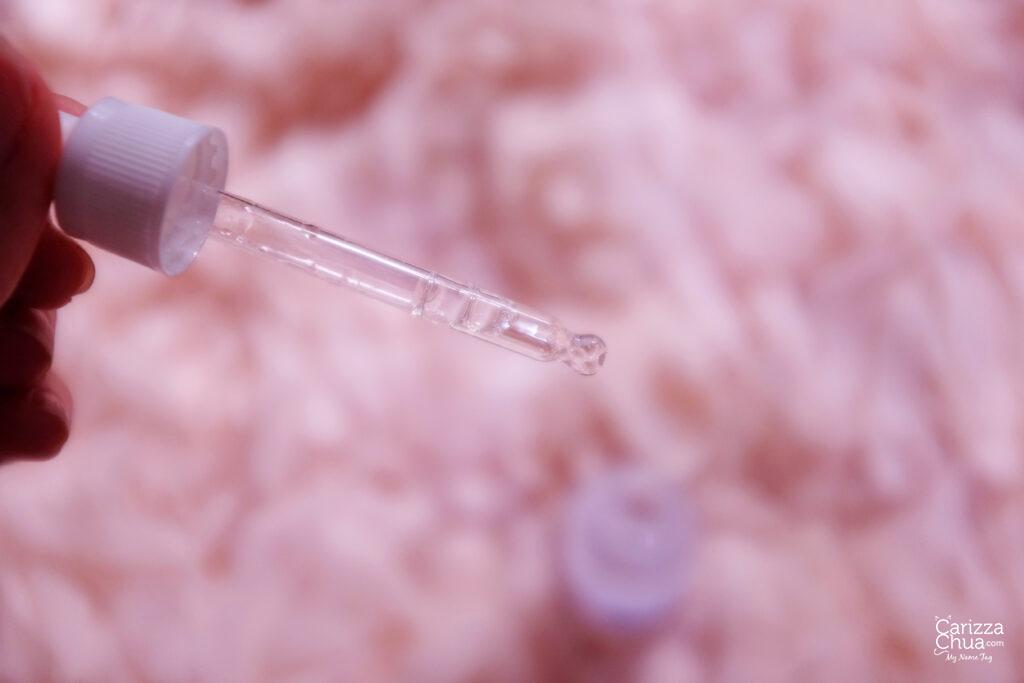 How to use: After cleansing and toning, apply this facial serum to the face and gently massage in circular motion until it is completely absorbed.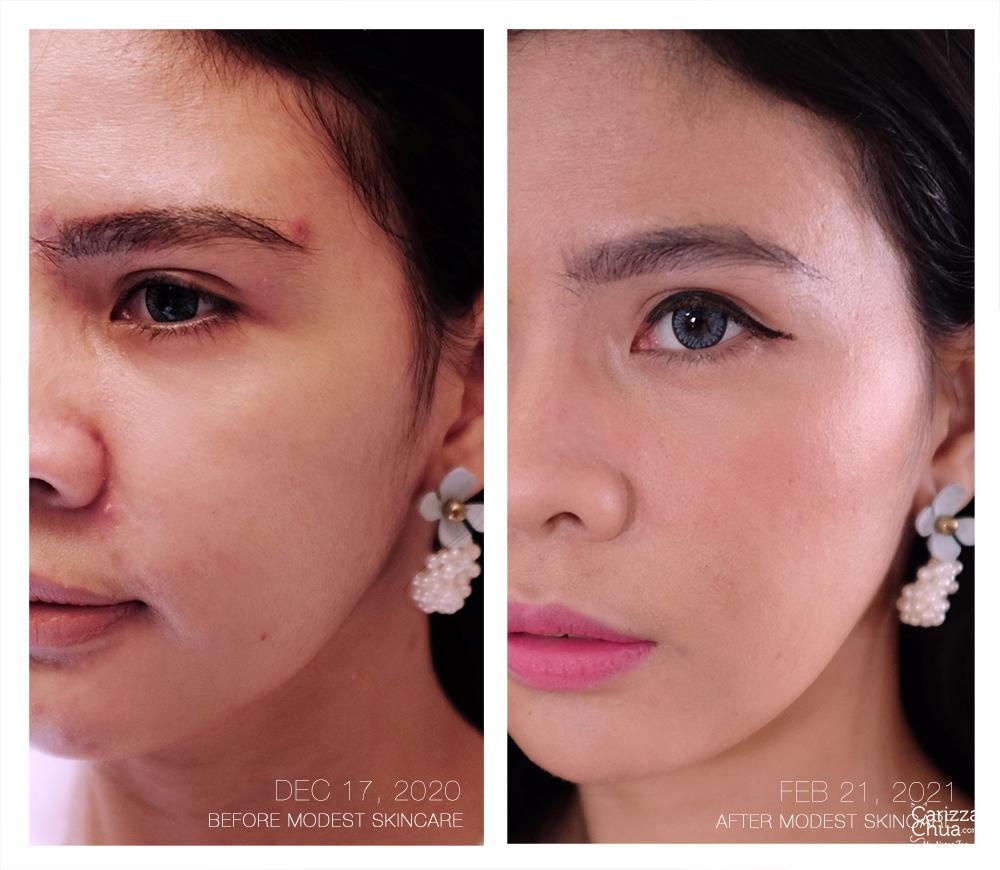 I like it because it doesn't feel greasy when applied on skin. However, it might feel sticky (not greasy) and you'd notice that it looks oily after a while. Blotting solves this issue. Still, I like it because I don't feel oil on my face. I've been using this for months now and the bottle is almost empty. So far, no cystic acne and I notice that pimples occasionally now only show up on areas where I don't apply the serum like on the corners of my eyes and hairline. So in terms of fighting acne and lightening of pimple scars- yes, it is effective!
It gently exfoliates the skin making it feel smooth and bright however, it didn't tighten my pores as promised. Maybe I should wait for another month? But I am also considering to try The Ordinary Mandelic Acid. I think that's the OG Mandelic serum but with higher formulation – 10%. I wouldn't say this one's a dupe because it's almost the same price but if you want to save P50 or you want a lighter formulation, go for Modest Skincare.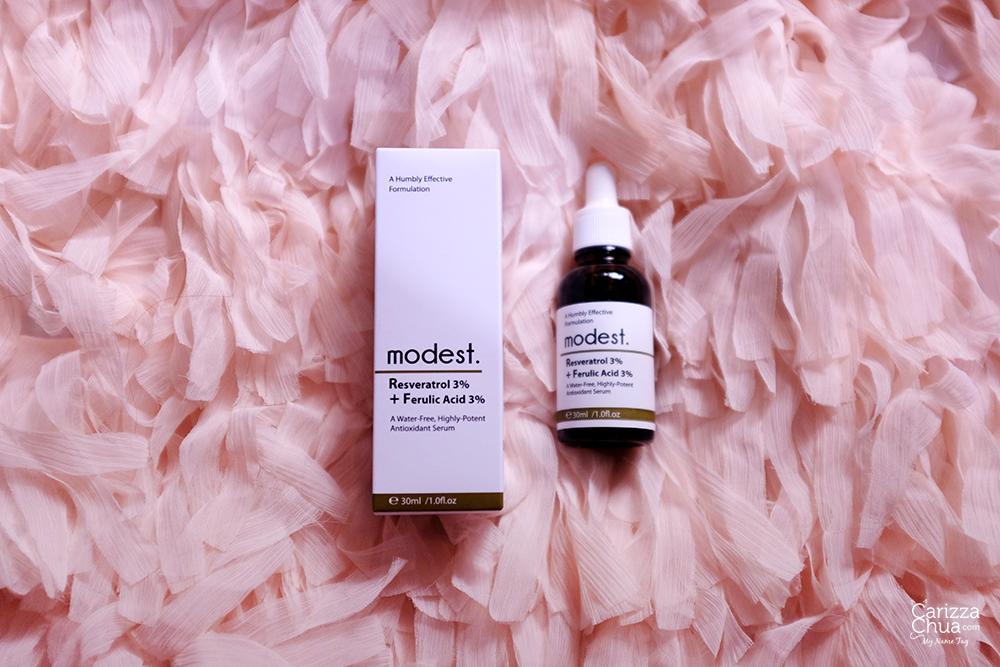 I also tried using Resveratrol 3% + Ferulic Acid 3% (P675 for 30ml) at night but I find it greasy. I would still love to give it another chance because Mandelic was really effective and this serum will definitely help me with skin aging problems – hello lines. I will document that one and see if it can help me with that so I won't have to undergo toxin injections.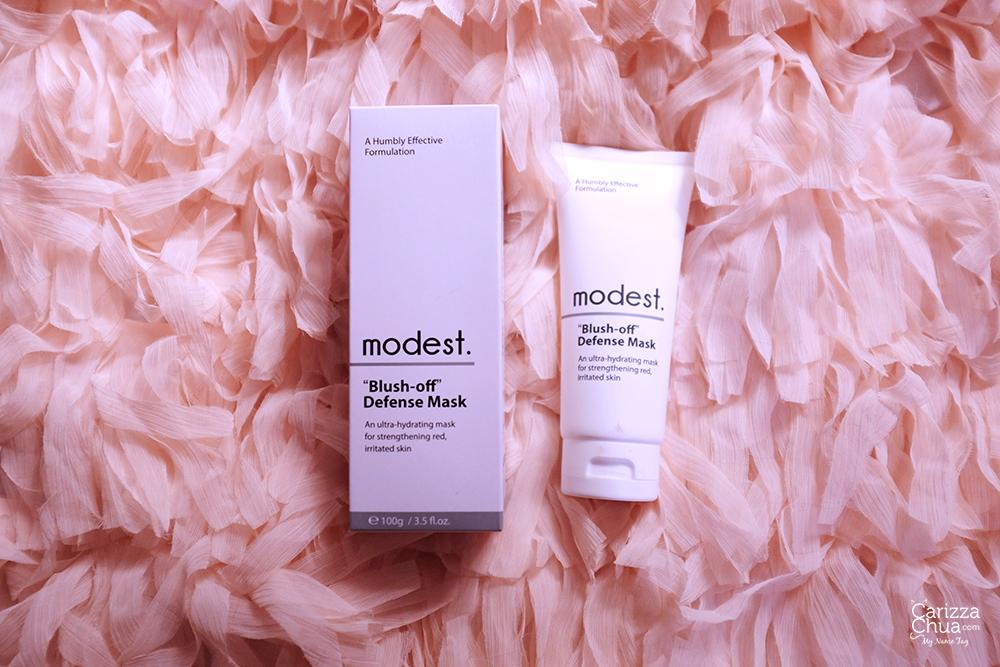 For extra care, I use Blush-Off Defense Mask (P895 for 100ml). It's a deeply replenishing gel mask that serves as your at-home treatment for weak, irritated, dehydrated skin. It's ultra hydrating and it helps sensitive, irritated, and damaged complexions. It definitely helped me with inflamed acne. At first you'd feel that it's kinda unnecessary to put on mask if you have pimples, but hey, this one's an effective add-on to my skincare routine. It's also free of alcohol, parabens, hydroquinone, SLS, heavy metals, artificial coloring, MIT, and mineral oil.
Need an effective formulation for your skin too? Shop @modestskincare.ph exclusively at @beautymnl today!
You might also like