There's a new addition to my salon at home project: LÓreal Professionnel Serie Expert Absolut Repair Gold Quinoa & Protein. I've got the shampoo and conditoner for a golden professional routine that's easy to use even for noobs like me. 💇🏻‍♀️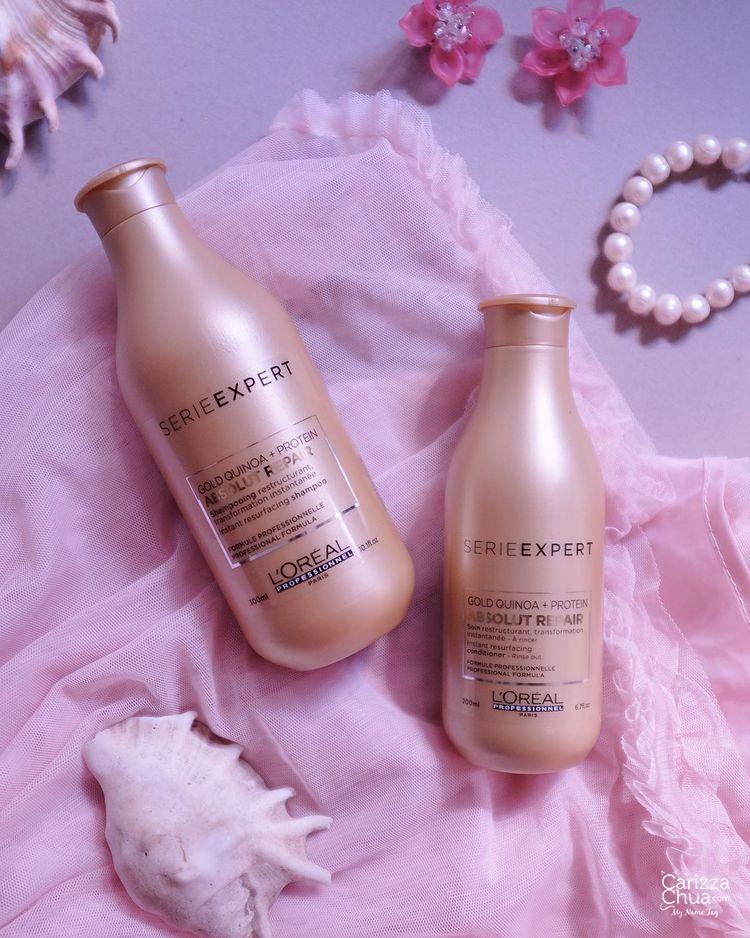 I really love the scent – reminds me of my trips to the salon "back in the day." I mean, I can't even remember the last time I had a professional haircut! Well, this is not just about the salon scent but it is also an intense damage solution. With an exclusive co-emulsion technology that targets very damaged areas, hair is instantly restored to look smoother, shinier, and healthier.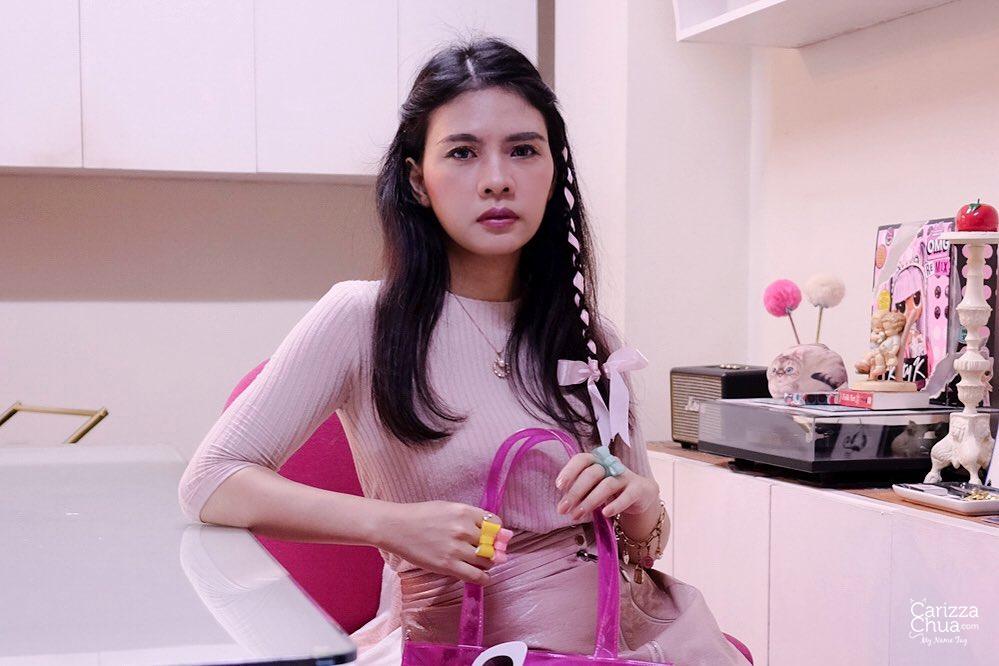 Powered by Gold Quinoa and Protein, hair fibers are restructured for shinier, smoother, and healthier hair. No drastic changes, far from the usual salon hair treatment but still it's something easy to do at home that doesn't consume too much time. The masque would probably help with the results – because seriously, nothing magical happens when you use simply shampoo and conditioner. As compared to other shampoo and conditioners, this combo is something that I would prefer to use every day. Perfect addition to my Salon at Home project!
Update: I just realized that I can't use this product everyday as it makes my scalp dry and itchy. Mixed the shampoo with a little water too as I find the scent too strong for me to handle. Still a good product though not advisable to use regularly.
Order your Serie Expert Absolut Repair Shampoo & Conditioner here:
https://shp.ee/kysujmr
https://shp.ee/c3ryii9
You might also like