Sooo I think summer doesn't necessary mean that I need less makeup after all. For foundation, maybe, but for other makeup products, I think it is the best time to wear them all. Summer at home is too boring! So allow me to play with some makeup that I discovered at Shopee recently – Téviant by Albert Kurniawan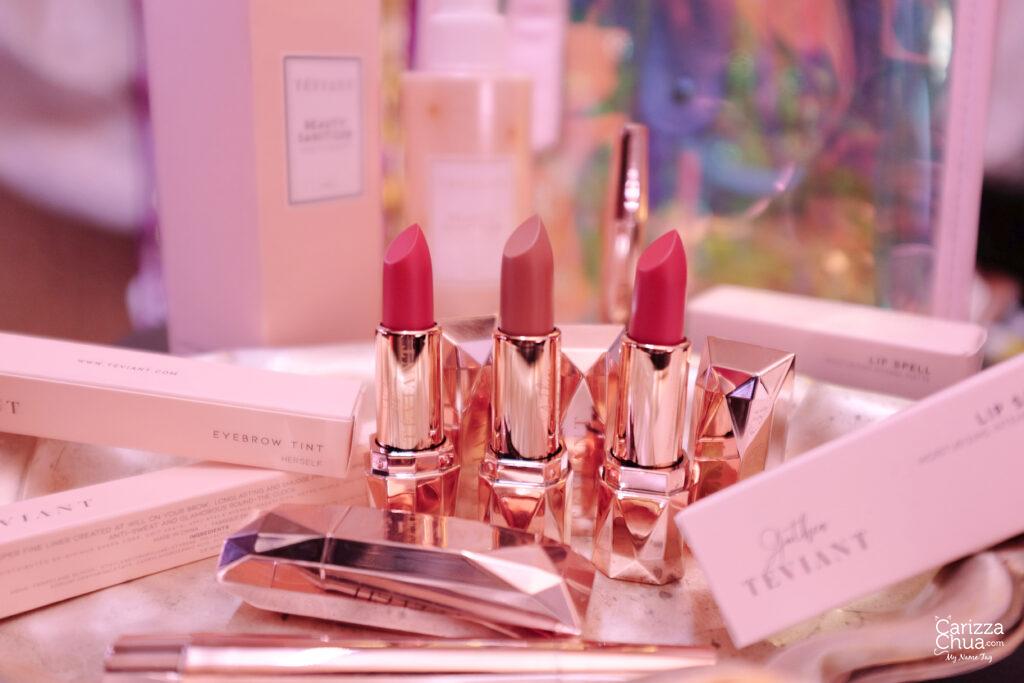 Téviant's rose gold packaging is really something that would make any girl swipe that card at the counter. Shopping online is no different. When I heard that Téviant Lip Spell in Elizabeth and Haute shades would be Shopee Exclusives, I mean, who wouldn't want to get their hands on these items???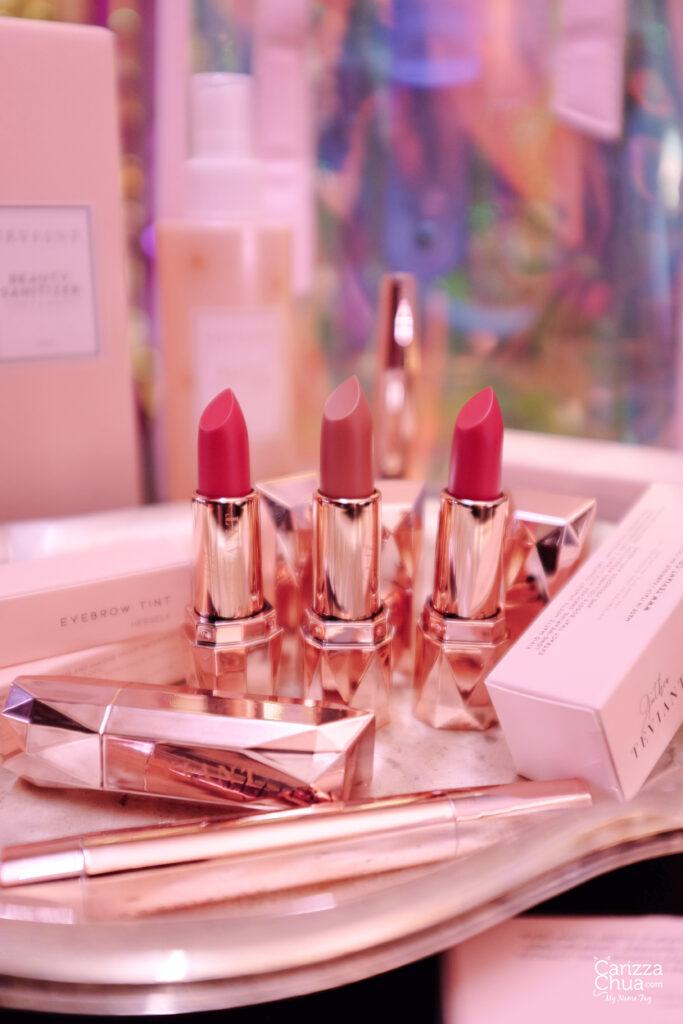 P595.00 for 3.5 grams at Shopee (P625 in their Official Store)
Vivid matte color meets utmost comfort in this revolutionary long-wearing, lip-blurring, lightweight and nourishing formula. With active ingredients licorice root extract, sunflower oil, and rosemary extract, each bullet is enriched with Vitamin E, collagen boosters, skin-soothing properties, and anti-aging derivatives for hydrated, plump and nourished lips all day long. It's paraben-free, cruelty-free, and made in Italy.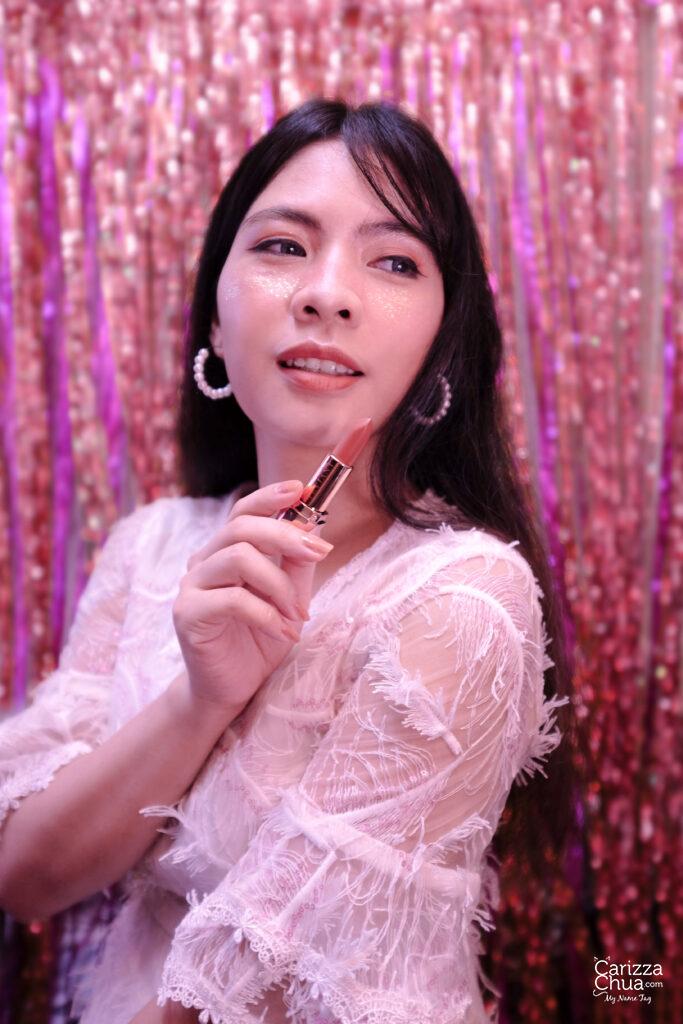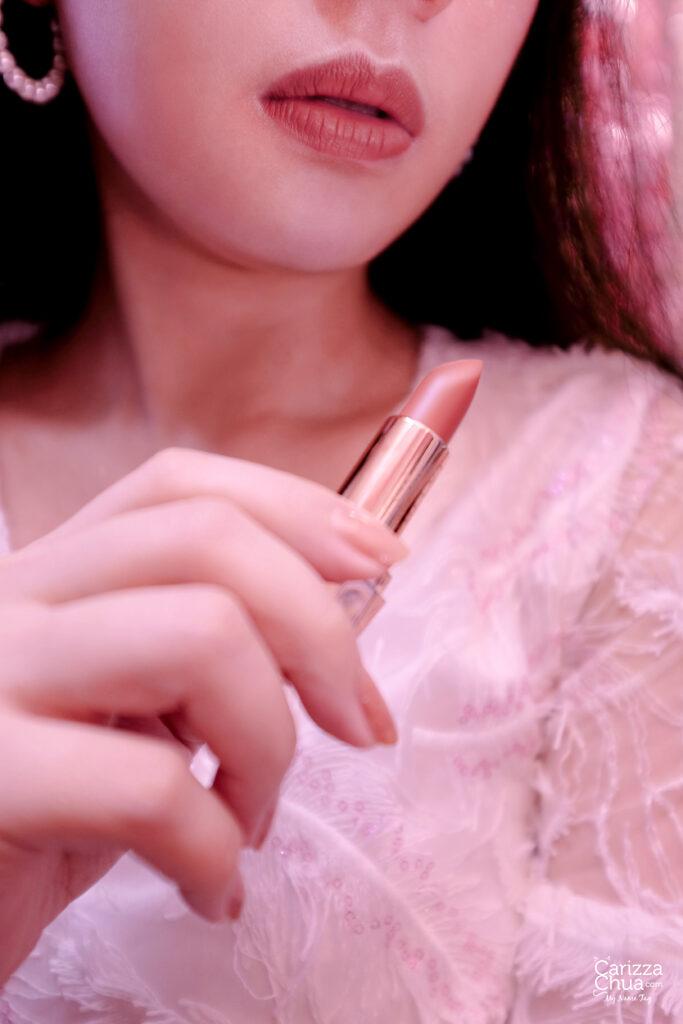 This matte lipstick gives vibrancy and coverage with a single stroke, for irresistible lips that will leave the crowd under your spell. Elizabeth by Anthea Bueno is a sandy nude with a peach undertone while Haute by Kat Cruz is your fiery paprika red alter ego. I think Elizabeth can go for everyday wear while the latter is reserved for that special virtual event.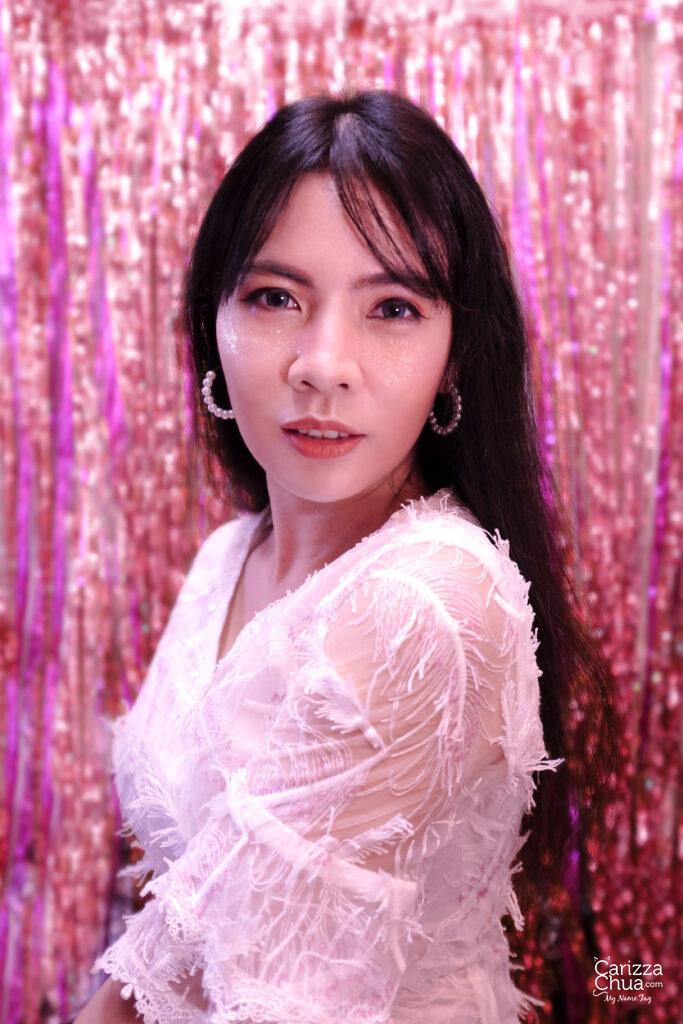 Glad that Téviant has released their version of Eyebrow Tint. The microblade tip ones are my go-to eyebrow tool because it's easy to use in creating faux brow strokes. Super convenient for on-the-go touch-ups and that will last all day.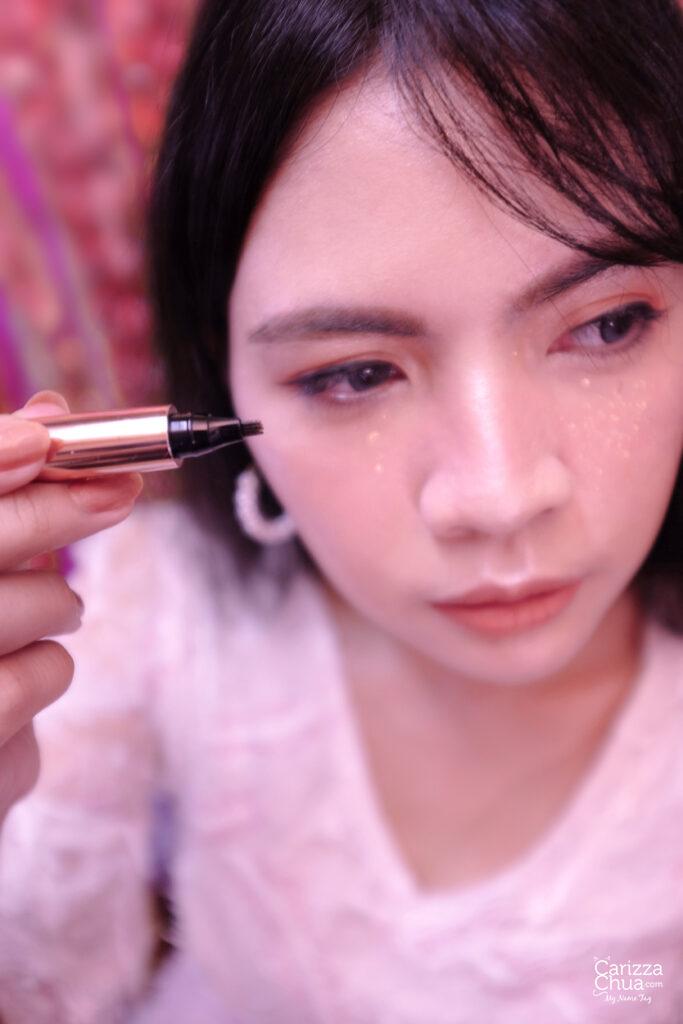 P295 at Shopee (P395 in their Official Store)
It's long-lasting, smudge proof, waterproof, and glamorous round the clock. Created with a special four-point brush on its tip, this unique product mimics hair strokes in the eyebrows to produce a 3-D microbladed look. Available in three shades – She (Dark Brown), Her (Medium Brown) and Herself (Light Brown). I used the latter for my brows and I think it's ok-ok for everyday wear. I just wish they would release more shades like light gray or something that would go well for people with black hair.
And lastly, we have here a Téviant Beauty Sanitizer because your makeup needs to be clean all the time too. It is specifically made to effectively kill germs and bacteria on all your grooming tools, personal belongings, and make-up products without damaging the formulation. It also helps kill odor causing microbes and leaves your stuff smelling fresh. It is quick drying and has a non-sticky formula — perfect for all your make-up products and tools, hairbrush, eyewear, facemask, and pouches.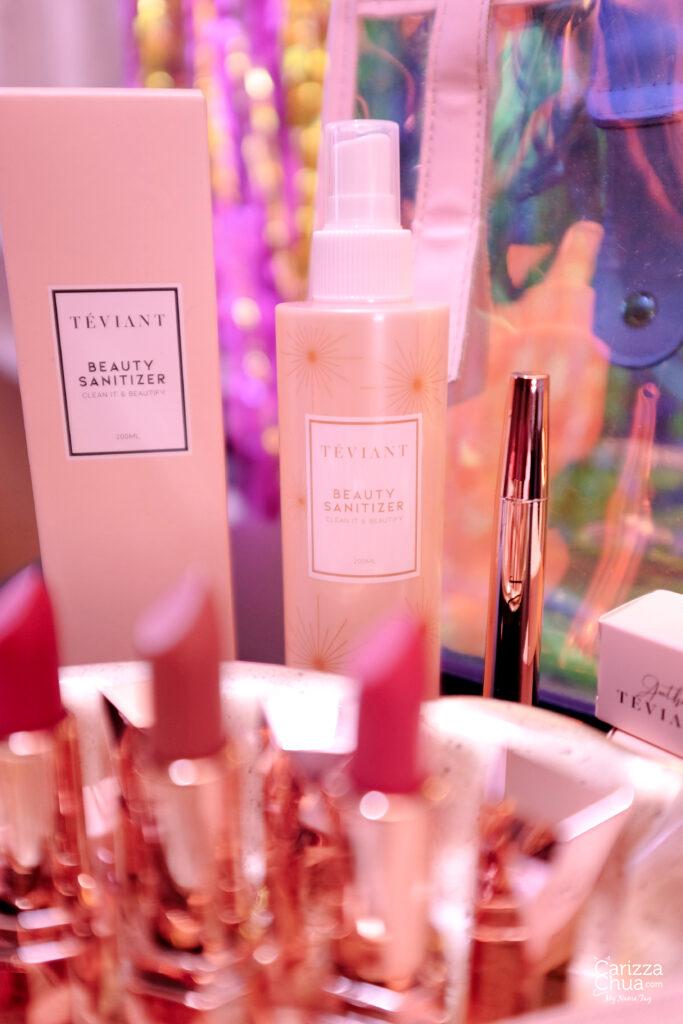 P295 for 200 ml bottle | P145 for 60ml bottle
All these products are available at Téviant Shopee Mall account! Get special discounts Shopee Exclusive items when you shop here directly.
Find your favorite Teviant products on Shopee Beauty, a one-stop destination offering well-loved makeup and skin care products, deals and discounts, tips and tutorials, and more. For more information, check out https://shopee.ph/m/shopee-beauty. Or get your favorite Teviant products directly here: https://shp.ee/jetyzaw
Last Updated on 3 years by Carizza