I know it's a challenge to make a trip to a dental clinic nowadays so for now, to prevent teeth and gum issues, I just take care of my teeth by brushing them regularly followed by mouthwash and flossing. The only things that I can't avoid are eating sweets and uhm drinking coffee! Yikes! As you know, coffee and certain foods can stain the enamel. I've tried some natural remedies on treating discoloration and used whitening toothpaste (that I didn't blog anymore) however, I don't see much difference. So maybe I should totally get rid of coffee and do something for my teeth while on quarantine no?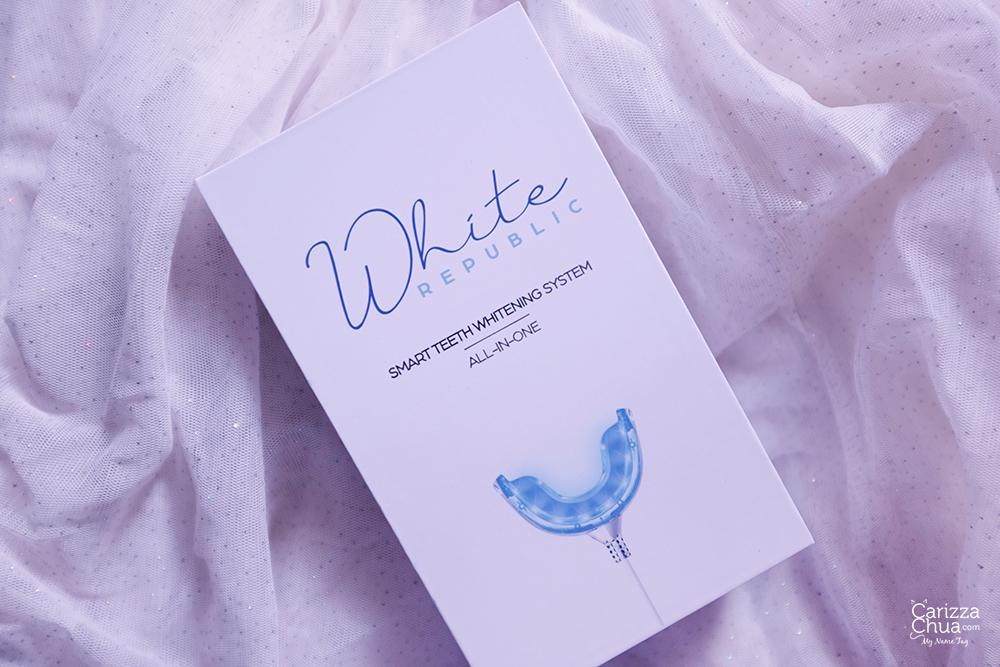 So now, I'll try to whiten and brighten my teeth safely with White Republic! It is proven safe and effective for removing teeth stains. The packaging is like a phone box and it includes the following: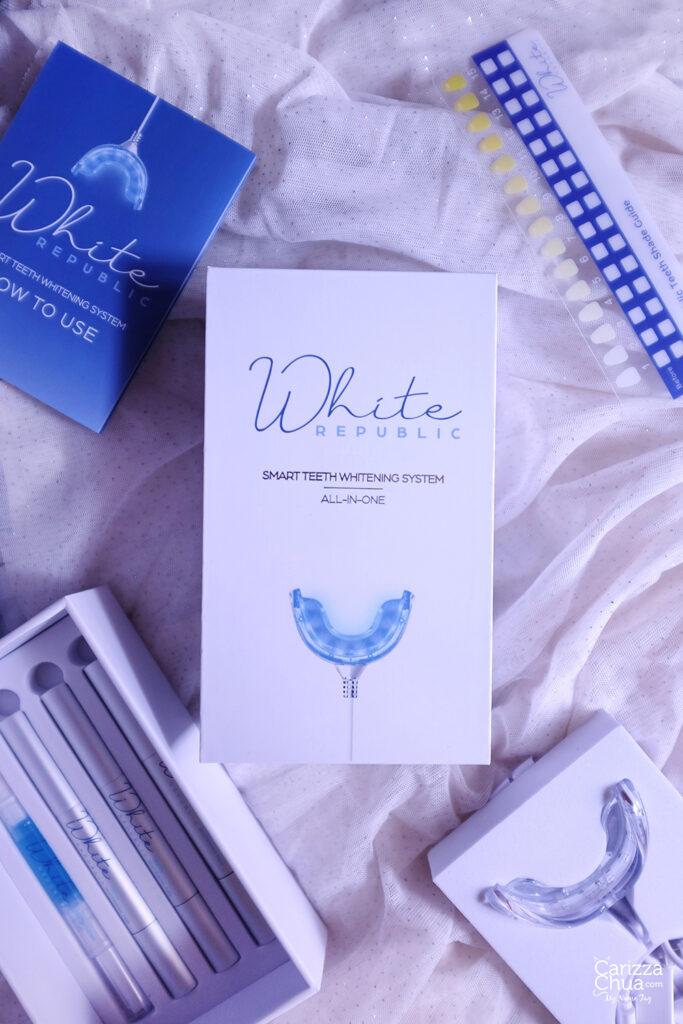 User Manual
1 FREE Velvet Toiletry Pouch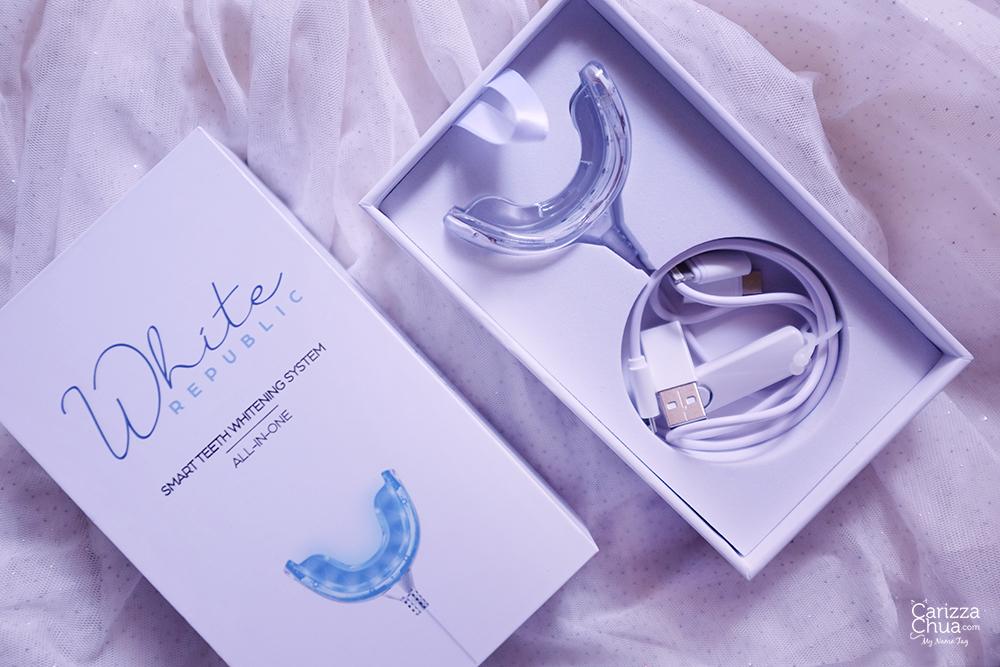 I think having 3 connectors in one kit is a bit too much. I hope they could just have an option on what connector you would like to have upon checkout and just get 1 instead of 3. That would be less wasteful and more friendly for our environment.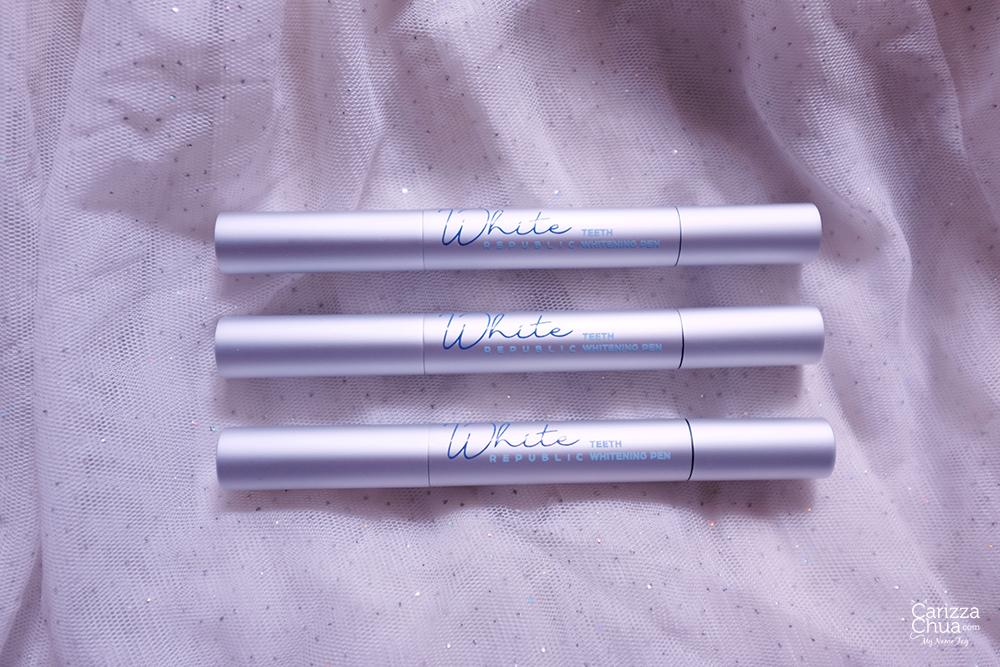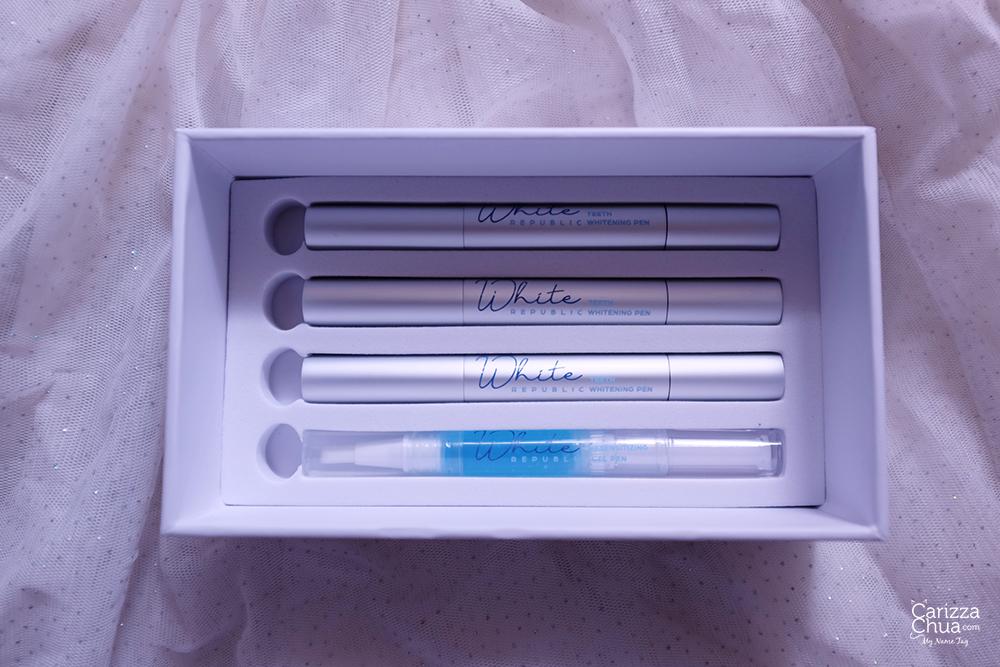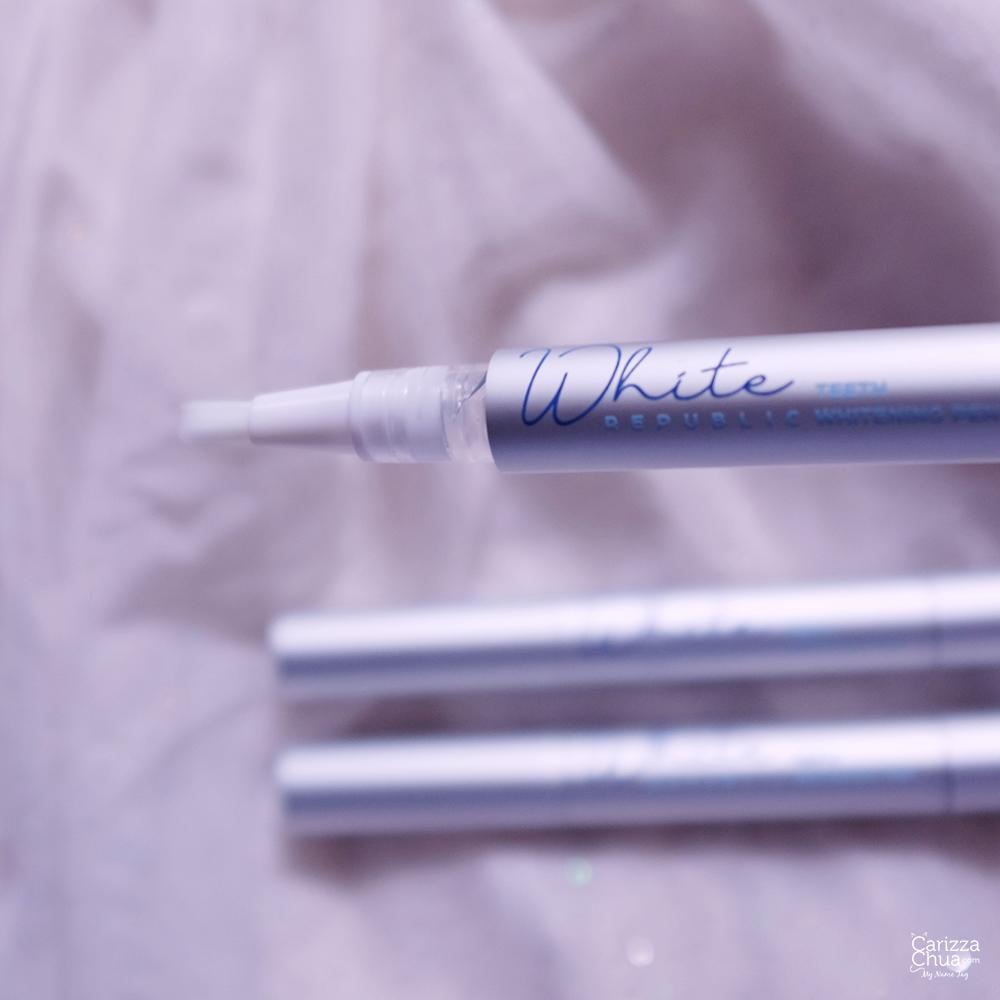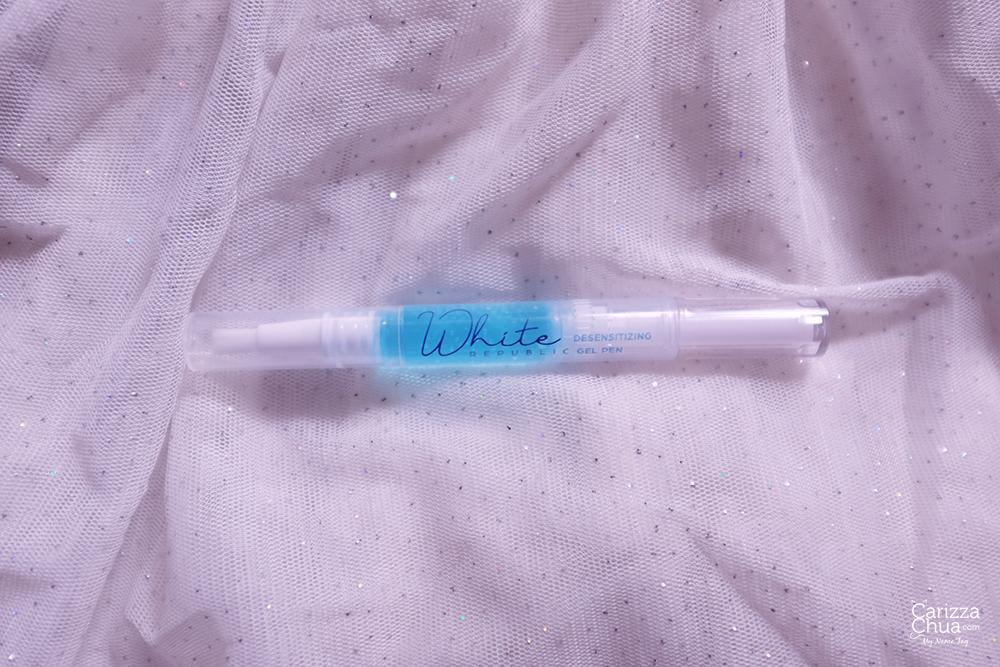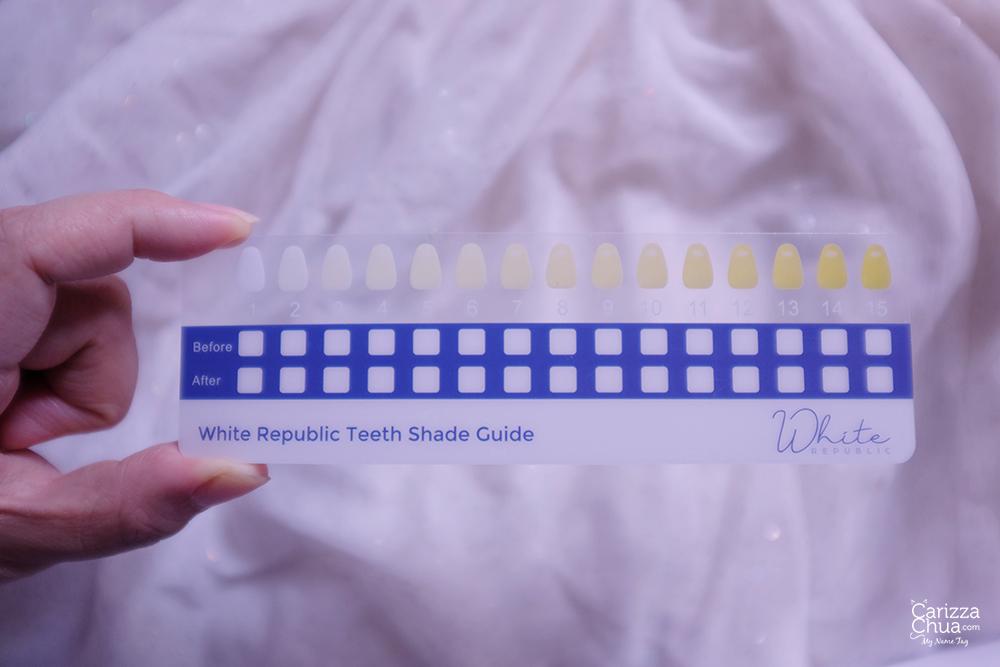 How it works:
Brush your teeth and rinse mouth tray.
Twist the pen until gel flows to the brush.
Paint your teeth with the White Republic pen.
Plug the White Republic mouthpiece to your phone or any USB port.
Wear the White Republic mouthpiece and turn it on.
The Activated LED Light includes a 16-minute timer that will automatically turn off at the end of your application.
Rinse your mouth and mouth tray with water.
Use before bedtime for 7-10 consecutive days. For maintenance, use once a week.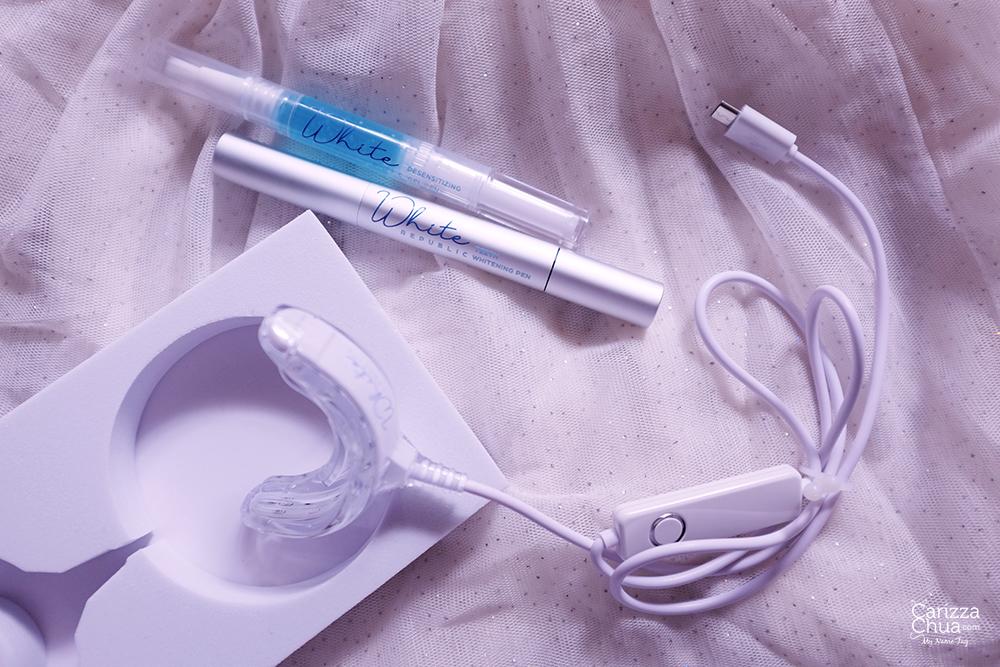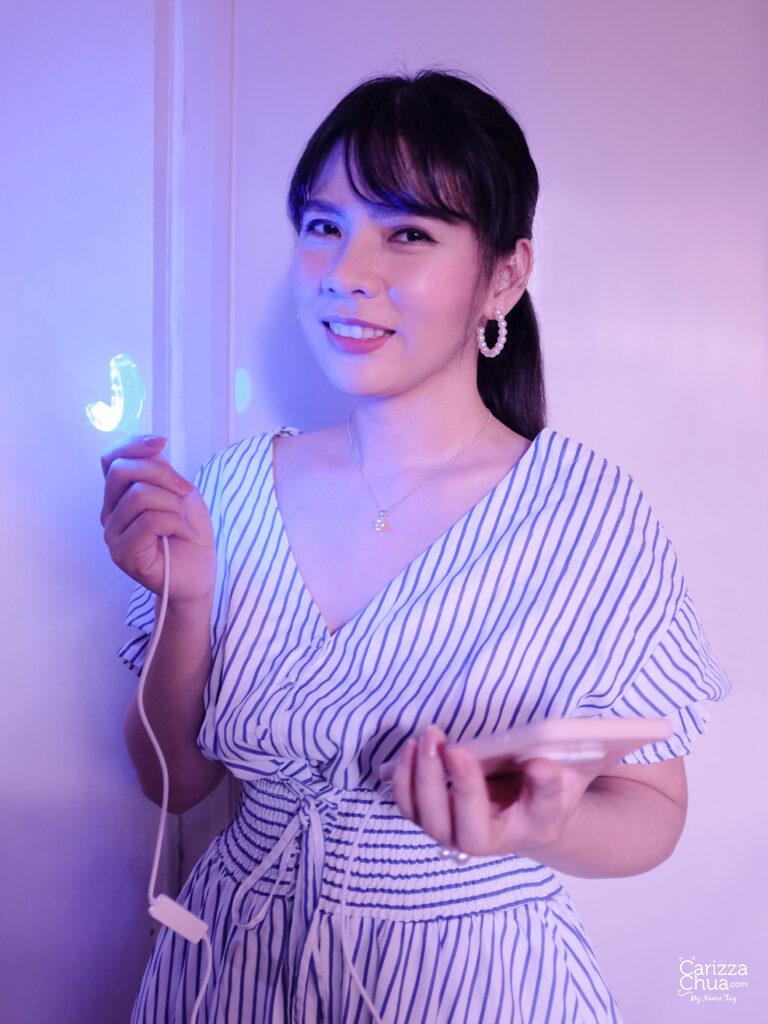 It's easy to use and you can multi-task while you're on the process. I think the LED Light piece is a little big for my mouth but it doesn't bother me unless I look at myself on the mirror. You can also buy the gel refills (x3) for only P1,799.00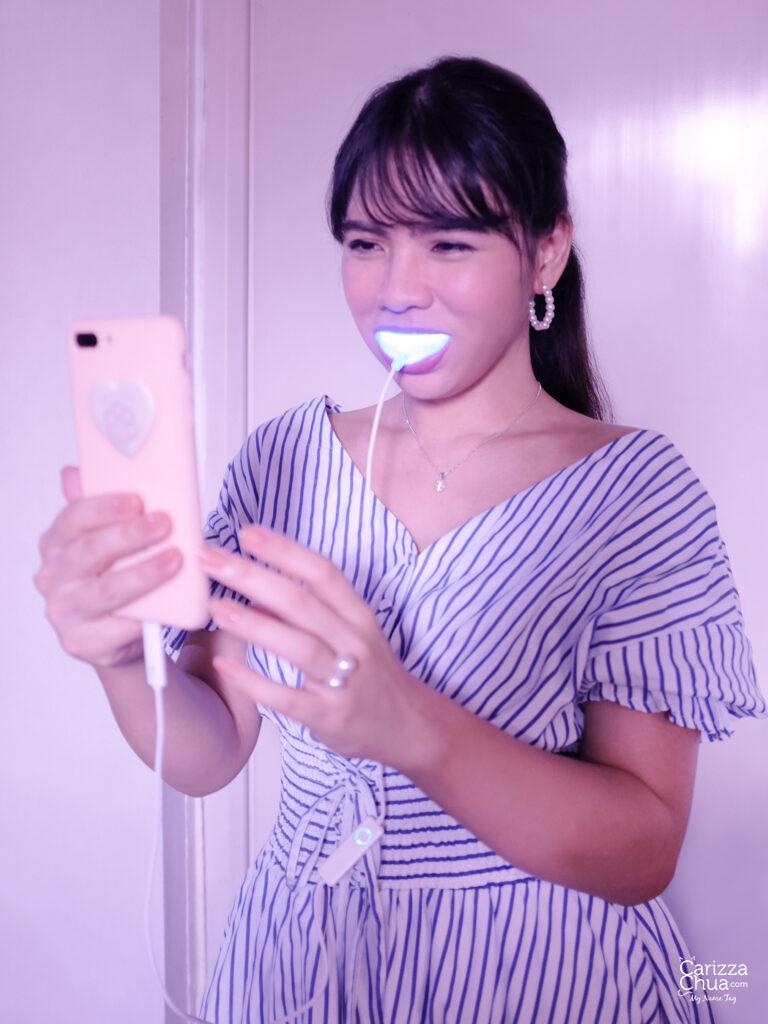 This is now one of my fave self-care routine at home! I've used it for 3 days and I am honestly noticing my teeth getting brighter. Also, I didn't feel any sensitivity on my teeth or gums so I can already skip using the Desensitizing gel pen. Will update you guys with a before and after photo!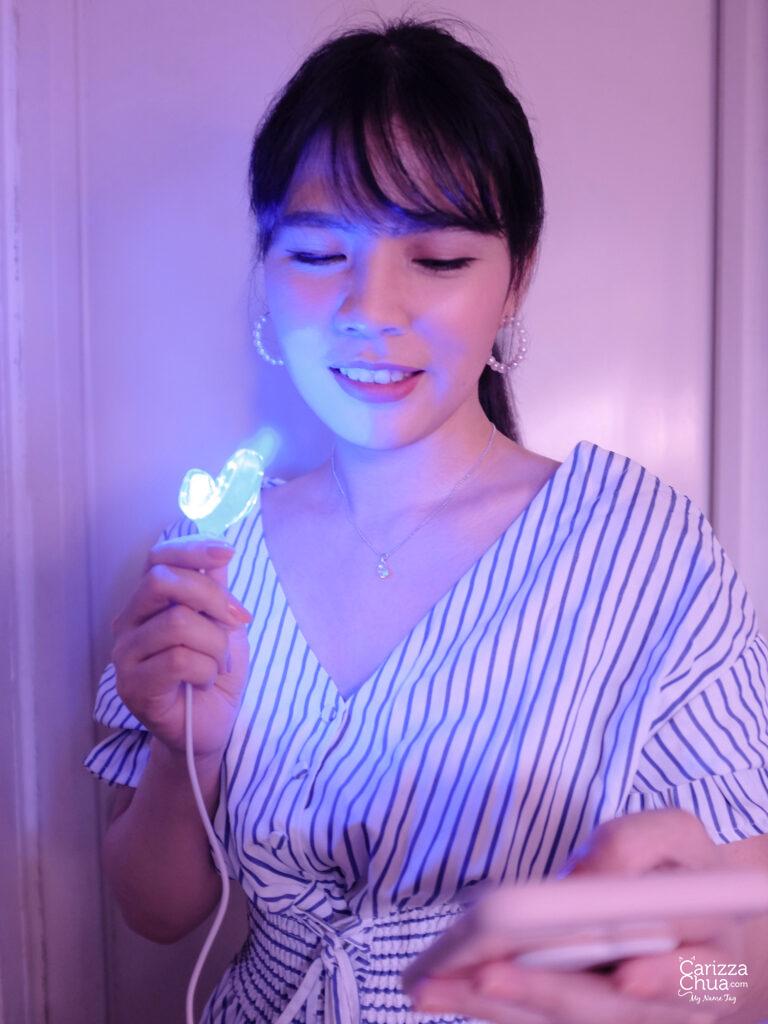 You can order this kit from their website: https://white-republic.com/
For more info, follow White Republic on Facebook and on Instagram.