It's been more than a year already since I entered the salon. With limited access to hairstylists at salons, I am taking hair treatments into my own hands. Not only because I am still afraid to expose myself to the virus, but I also found some ways to enjoy DIY hair care at home without having to spend much. I've been doing online shopping and experimenting with affordable self-care products lately to keep busy while shut indoors. And look what I've discovered recently – an affordable way to achieve Brazilian blow out with Keratin Plus Luxurious Brazilian Hair Treatment at home!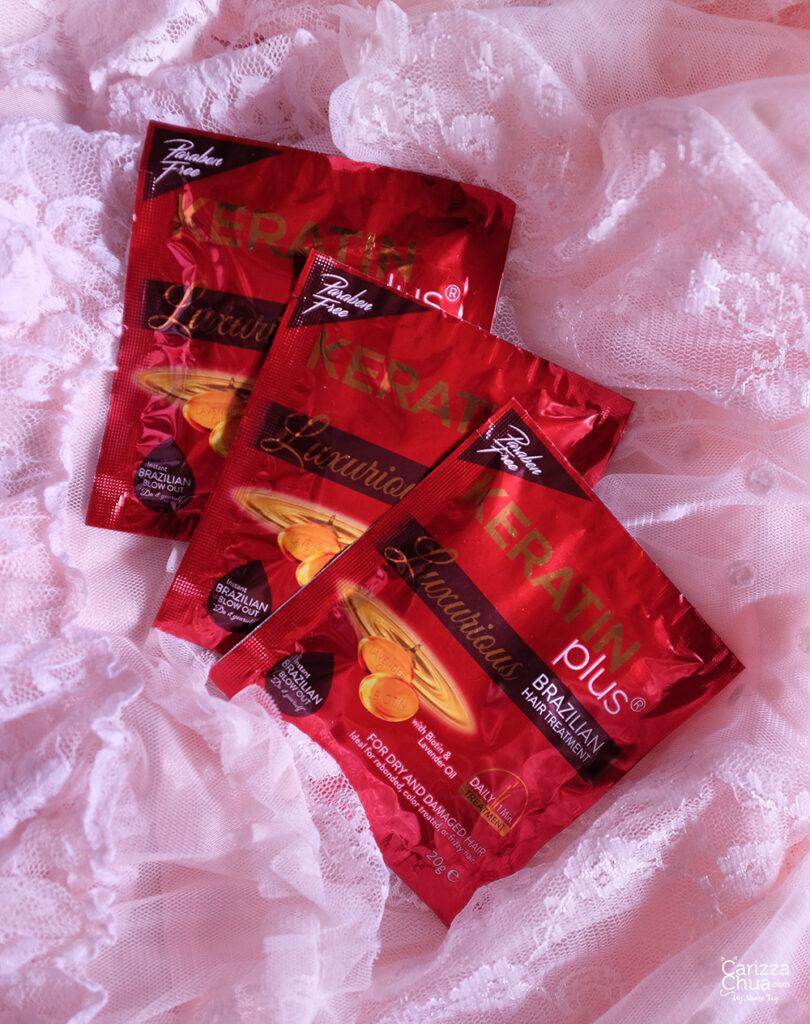 One sachet can give hair the luxurious Brazilian hair treatment it deserves with its complex blend of biotin and lavender oil. It also helps nourish hair at the deepest level so it stays healthy, shiny and frizz-free. It's a beginner-friendly product that costs only P7.00 per sachet so I immediately gave it a try.
This variant is made for dry and damaged hair – yes, like mine. I mean, look at my hair right here: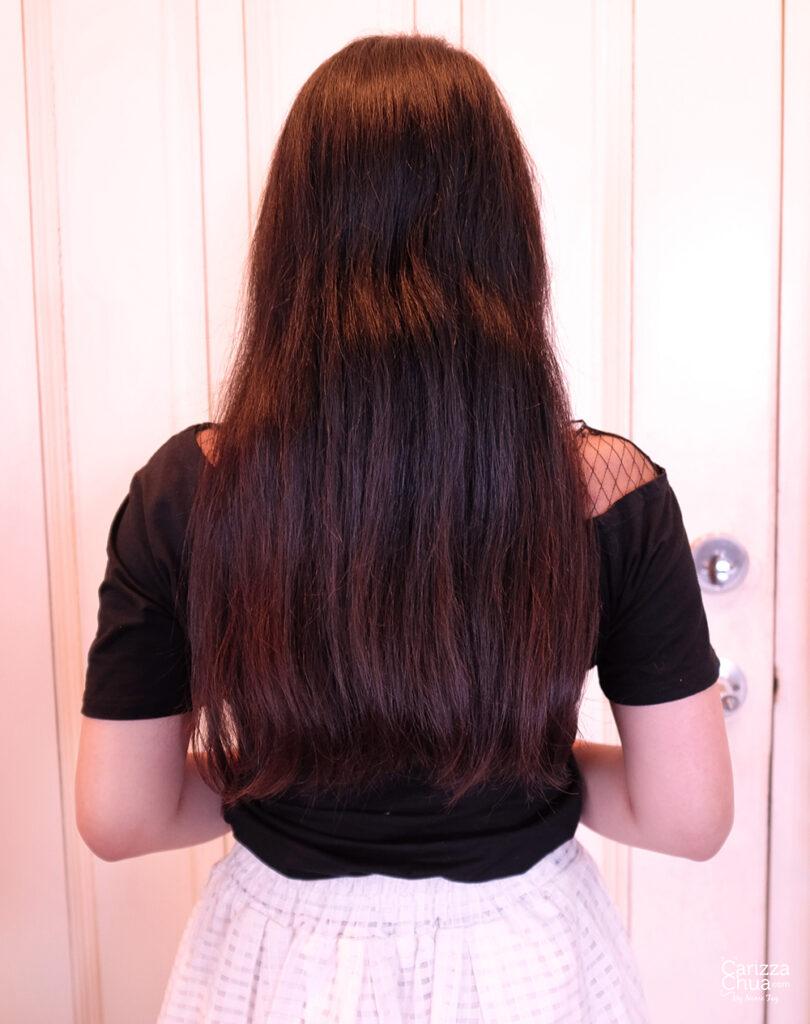 It was super easy to use. After shampooing, I remove excess water and apply the product generously as I comb it down with my fingers. Its floral scent is actually pretty strong at first but it doesn't last long. So I just leave it on my hair for about 1 minute then simply rinse it off with water. It's fairly easy to rinse even if it has a rich creamy consistency and I already noticed a big difference after the first wash. Here's the progress after almost two weeks: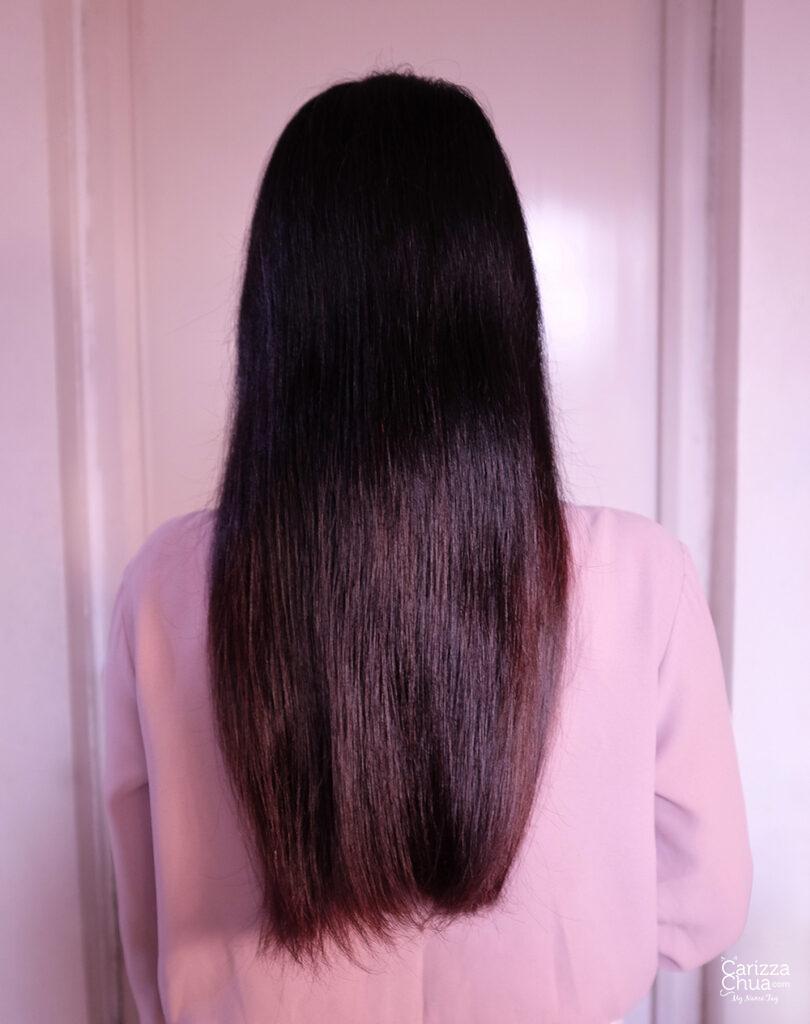 Now my hair feels and looks much better! It's not 100% salon-straight-like but I am really impressed to achieve this using a P7.00 hair treatment product! I am actually happy that my hair didn't turn too straight nor too flat.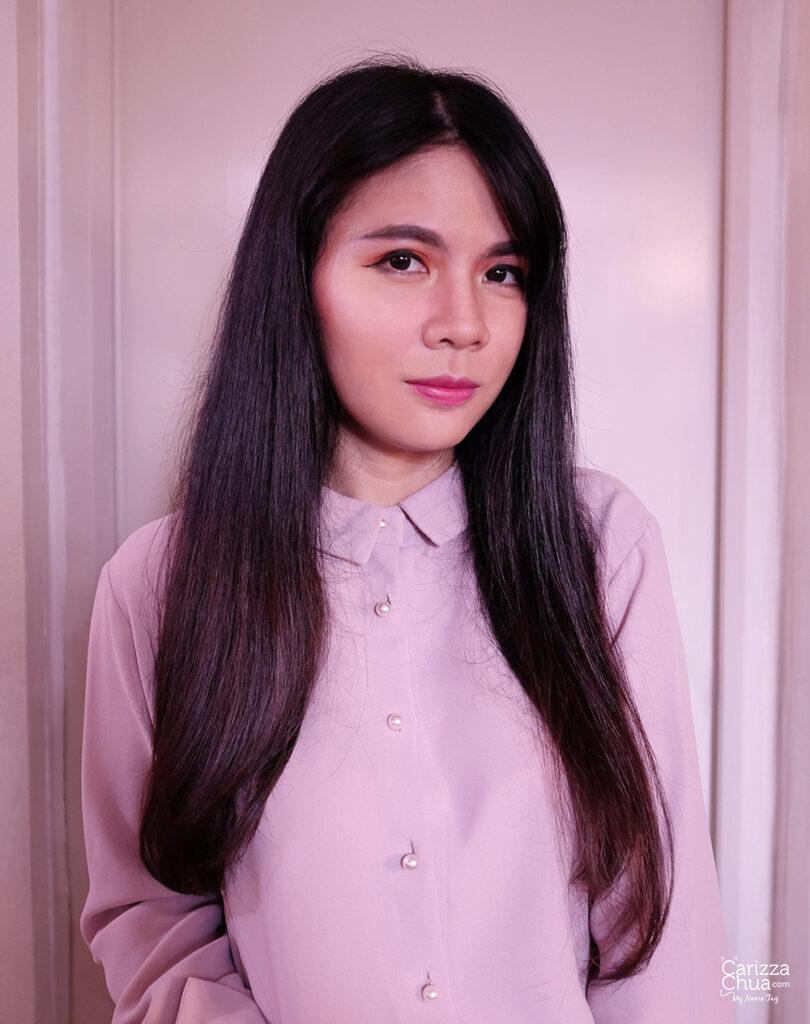 And I am also glad that this hair treatment is also paraben-free. I'm veering away from harsh chemicals that's not only bad for my health but also for the environment so this product is already a winner in that case. I'll definitely use this product regularly from now on so there's no doubt that I'll be walking out of quarantine very soon with healthier hair!

Add this product to your cart:
https://shp.ee/788bpff
You might also like