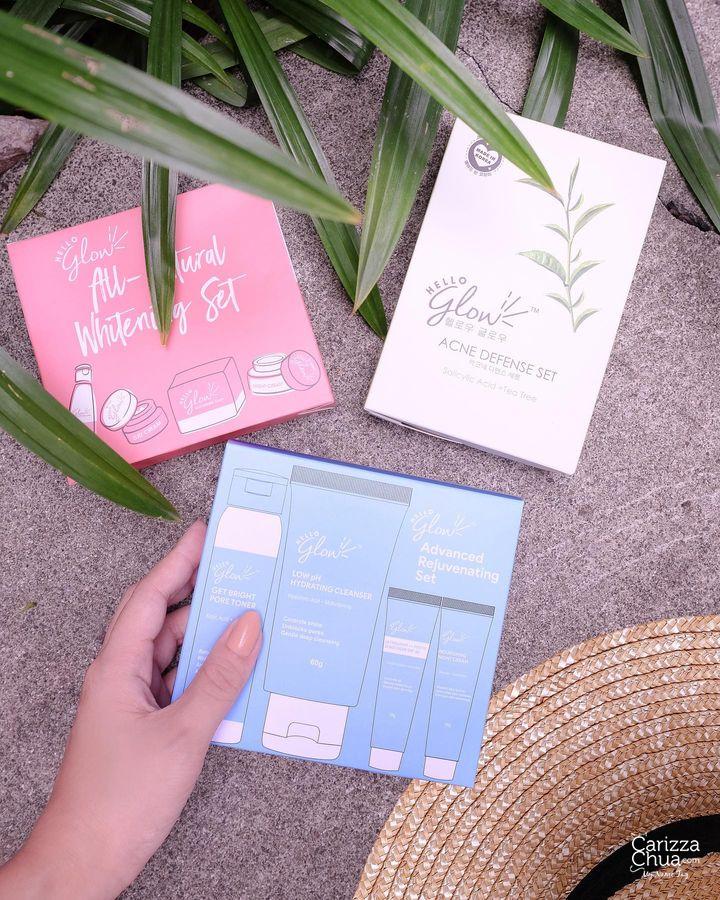 Ready to glow with 100% vegan and cruelty-free Hello Glow skincare kit!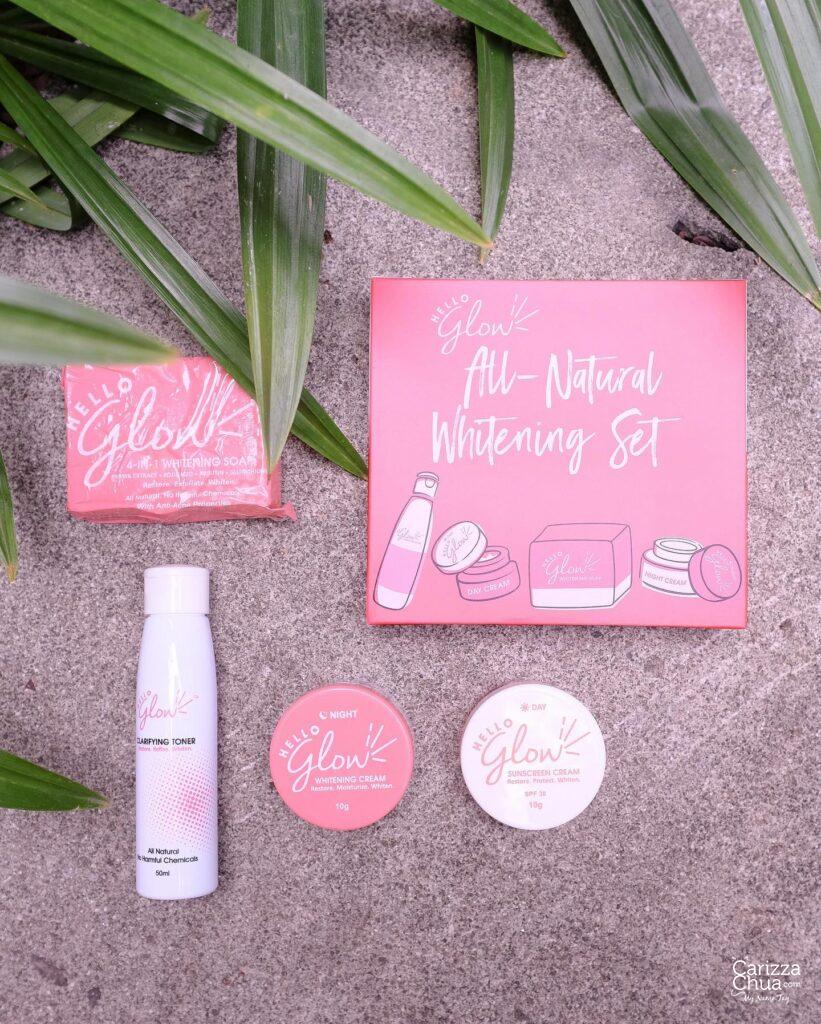 Right now, I am using the All-Natural Whitening Set to keep my skin smooth and free from dark spots with its plant and fruit-based ingredients like Apple Stem extract, Skullcap extract, Peony Extract, Papaya extract. This is best for dry to normal skin with lesser skin problems.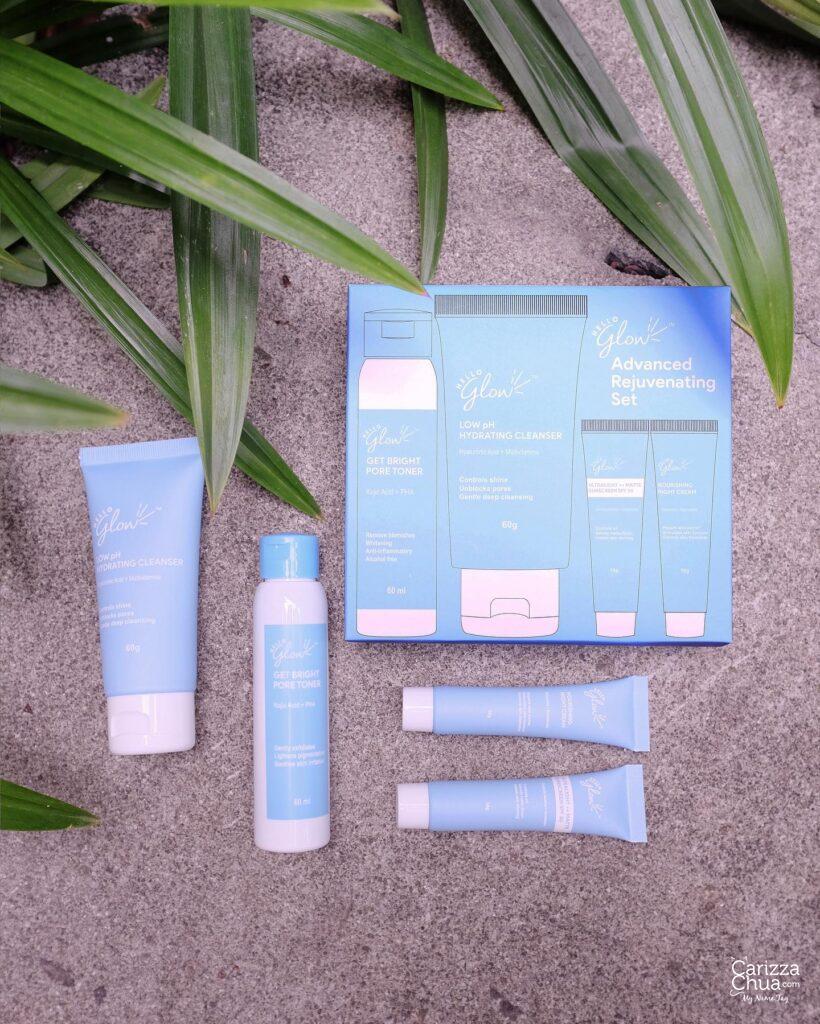 Their Advance Rejuvenating Set is best for combination to oily skin with deeper skin issues like hyperpigmentation. This set can also clarify the skin texture and can treat acne too with its compound active ingredients like PHA's, Bakuchiol, Niacinamide and Micro-encapsulated Retinol to improve and repair the skin. Instead of trying out random "rejuve" sets, why don't you try this one? Their products have no harmful chemicals and parabens so they're safer to use.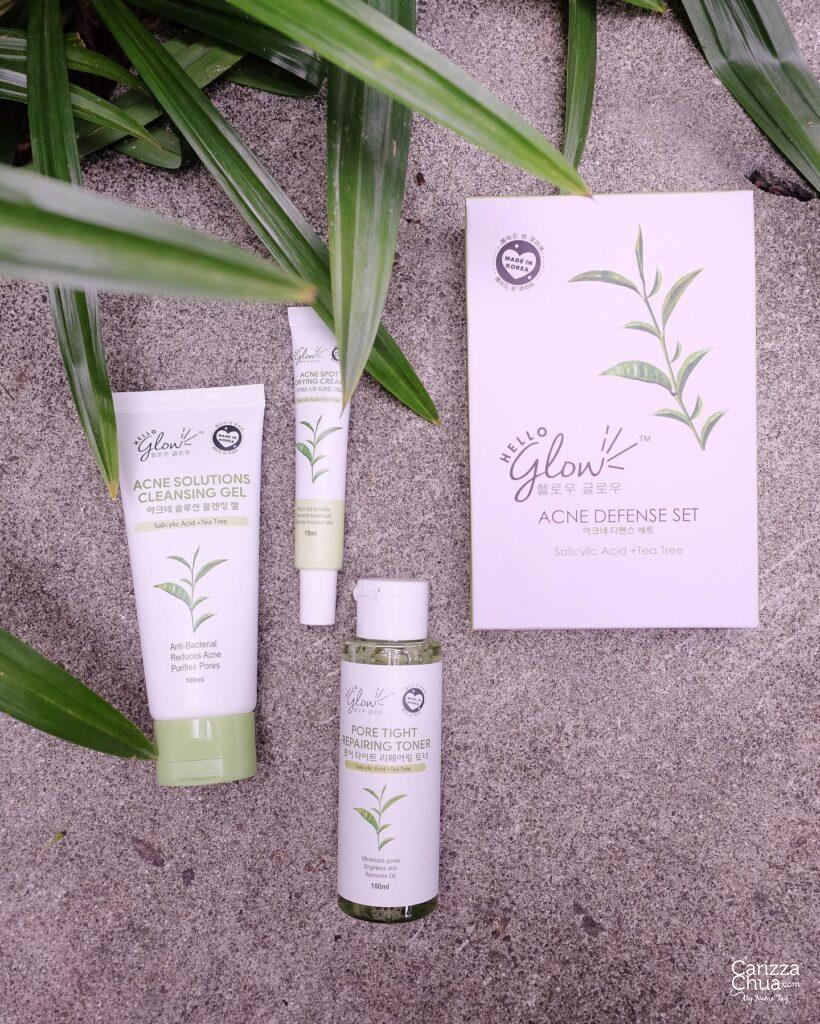 And the last one, the Acne Defense Set, is best for acne-prone or oily skin. It can treat and dry up pimples fast with Salicylic Acid (BHA) and Tea Tree combo. It also has anti-inflammatory, anti-bacterial and anti-fungal properties. I really like the matte, korean-like packaging and in fact, their products are made in Korea and imported and distributed by Ever Bilena Cosmetics, Inc. Ever Bilena is known for their good quality and affordable makeup products and I am glad that they now also have a skincare line for women who need extra glow but doesn't want to splurge!
Available in Shopee: https://shp.ee/kv6w959
You might also like