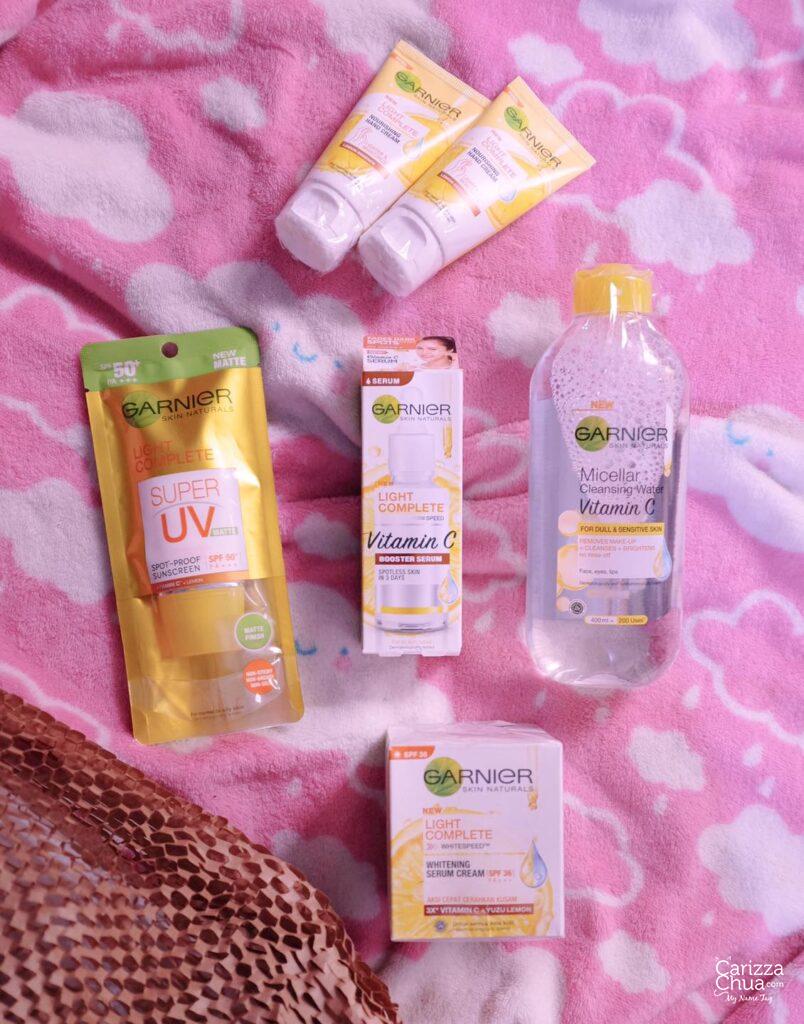 Happy to replenish my skincare supply this weekend! So I got
Garnier Cleanse Glow Trio from Shopee for a more radiant and instantly brighter skin. It includes the Serum, Micellar Water and the Day Cream.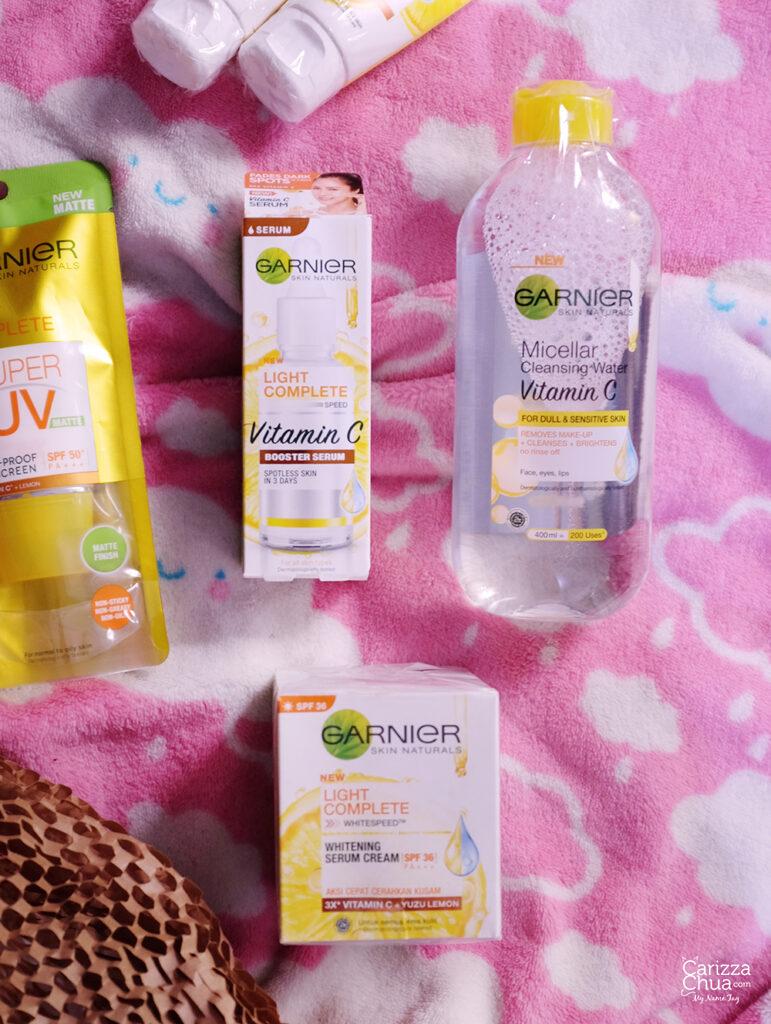 The new Garnier Light Complete Vitamin C Serum has 30x* more Vitamin C, that helps fade and lighten dark spots and acne marks in as fast as 3 DAYS! It's actually one of my all-time faves!
I always run out of Micellar water because I really use it regularly so having this set is really sulit. Garnier Micellar Cleansing Water Vitamin C removes make-up and cleanses in 1 swipe. No greasy feeling after use, no added fragrance and no alcohol content so it is gentle even on sensitive skin.
Garnier Whitening Serum Cream is an all around whitening cream for me. It contains Pure Lemon Essence, WhiteSpeed Serum, and SPF 36 to brighten and protect skin. I use it all over my body!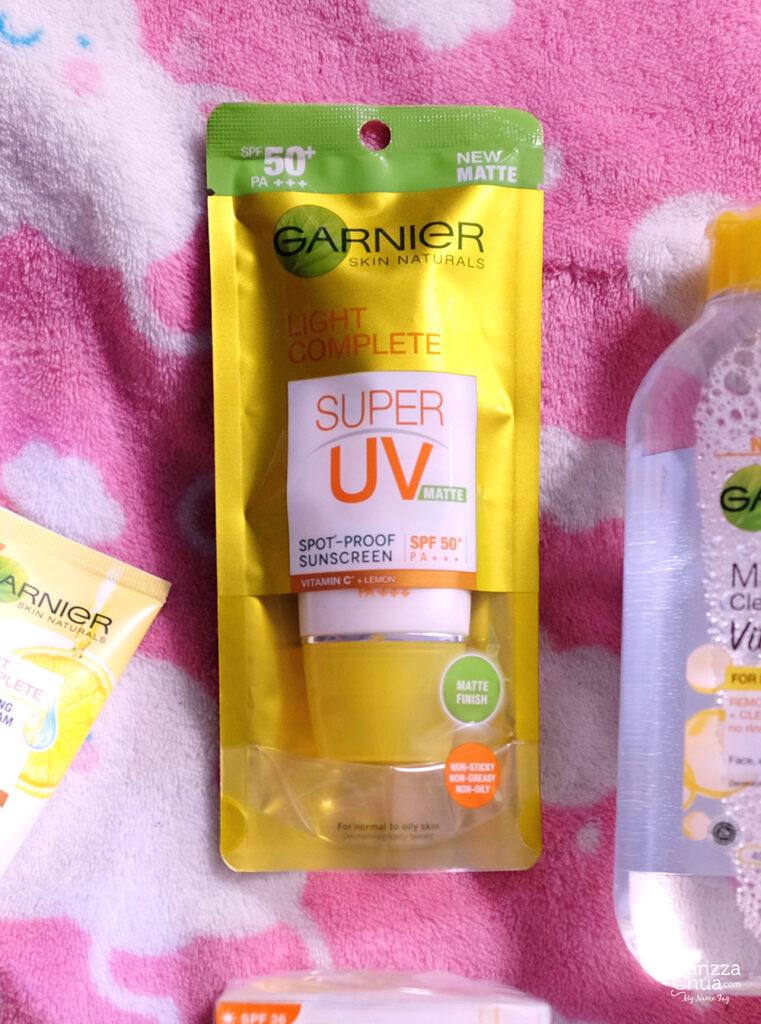 Since I go out more frequently nowadays for errands, it is also important to wear suncreen. Old stock na yung natira sa bahay so I had to get Garnier's UV Matte Sunscreen with SPF 50+ PA+++ as well from Shopee. While it protects your skin from the harmful rays of the sun, it spot-proofs your skin too! It has a matte finish designed for Asiam women and doesn't feel sticky or heavy on skin. Suitable for everyday use.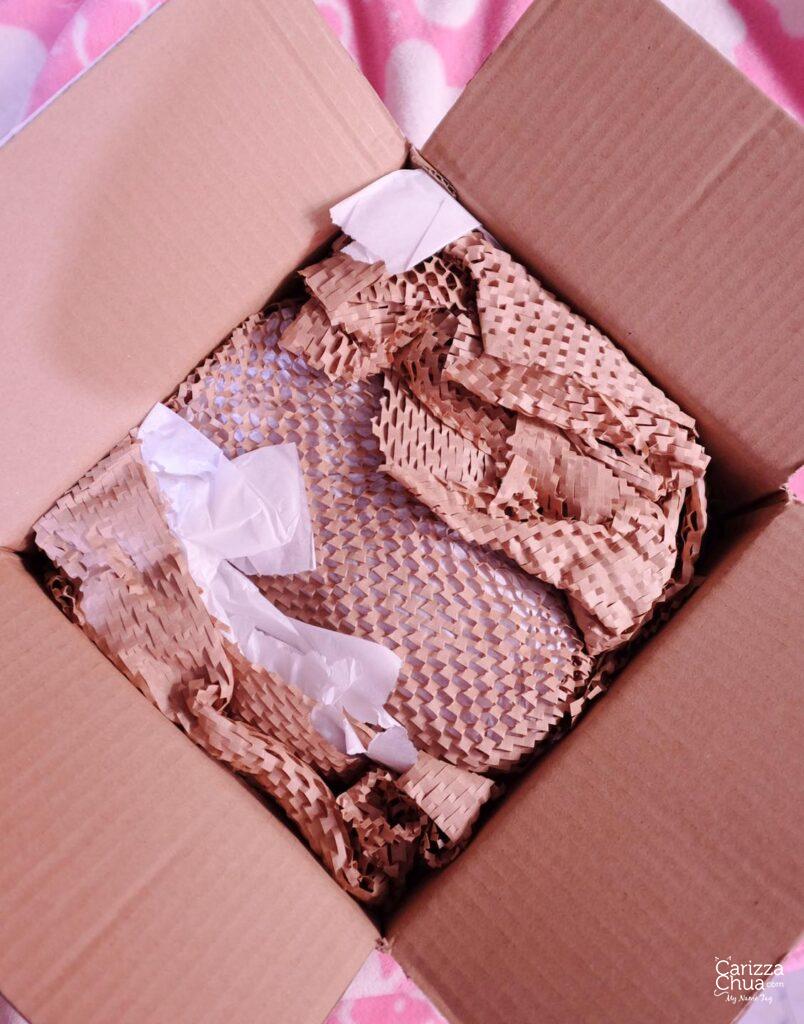 What's more to love? Garnier uses eco-friendly honeycomb paper wraps when they ship products from their Official Store at Shopee instead of plastic bubble wraps that's why I love them so much!
You might also like