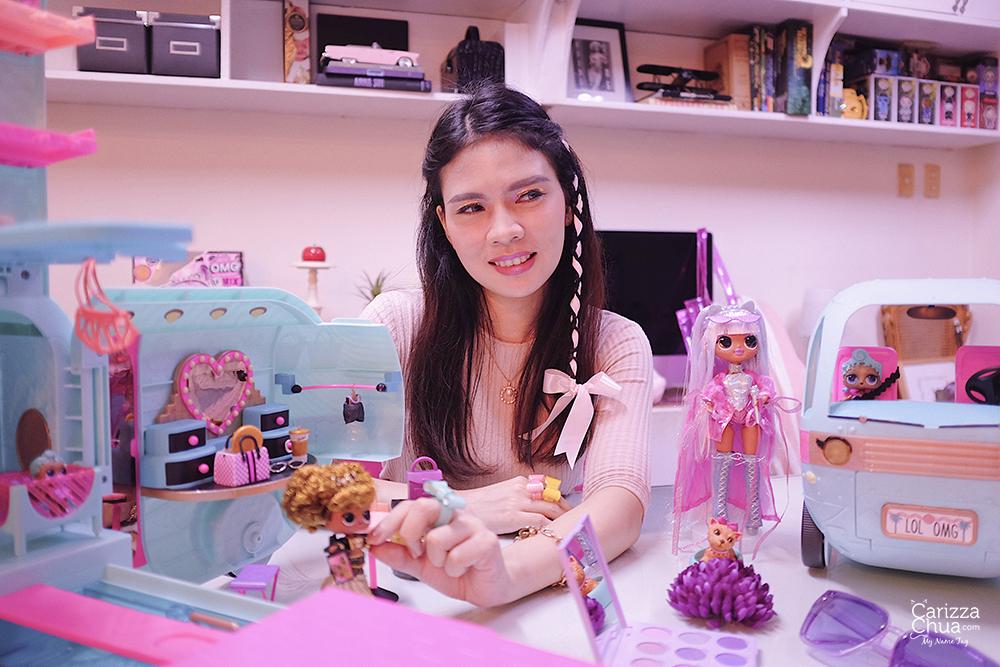 Time for another LOL Surprise! This time let's play with Pearl Surprise. This glittery pink bag has LOL dolls and some surprises. Let's see what's inside!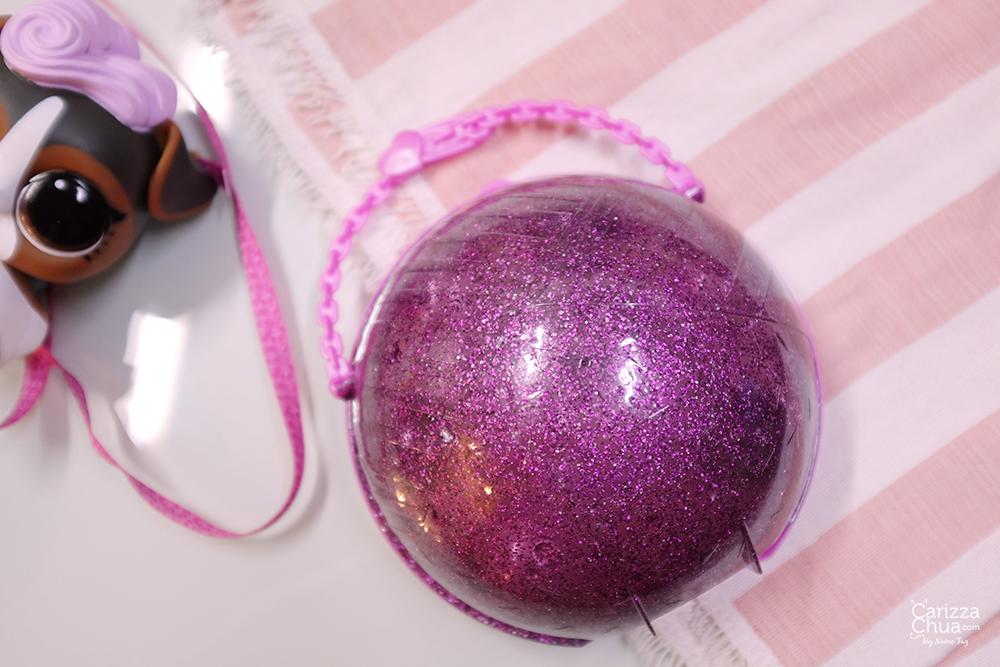 The other side is actually flat with LOL Surprise logo on it. It has a pretty pink handle with heart and chains design and I love how it can also serve as a handbag for your kikay items. There's no zipper though. You have to peel off this pink cap to reveal the surprises.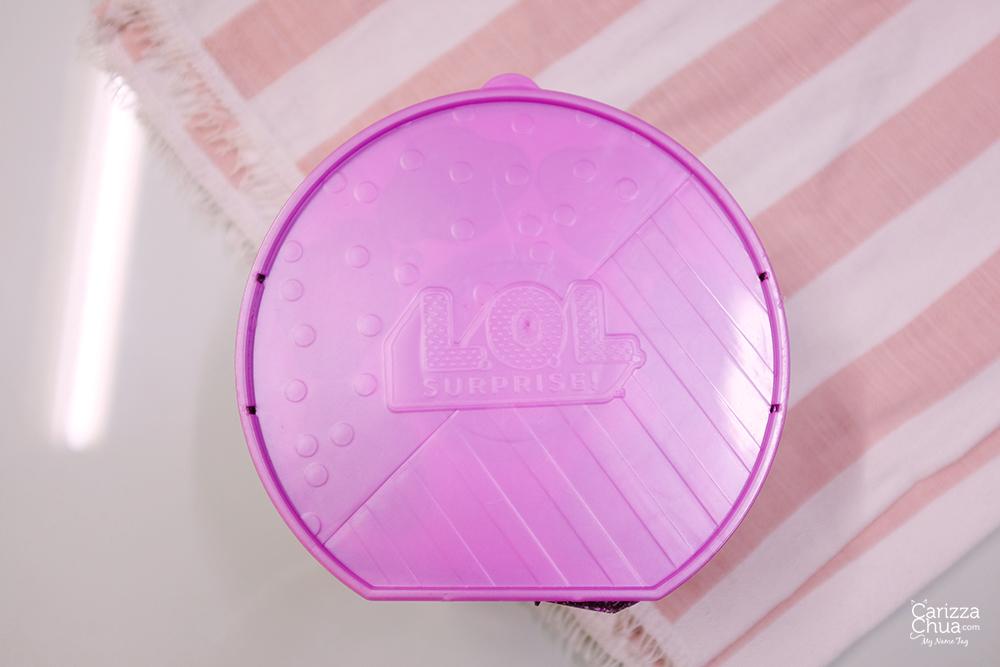 There are 6 black and pink balls with little surprises inside like bathing suits, shoes, sunglasses, pacifier and water bottle.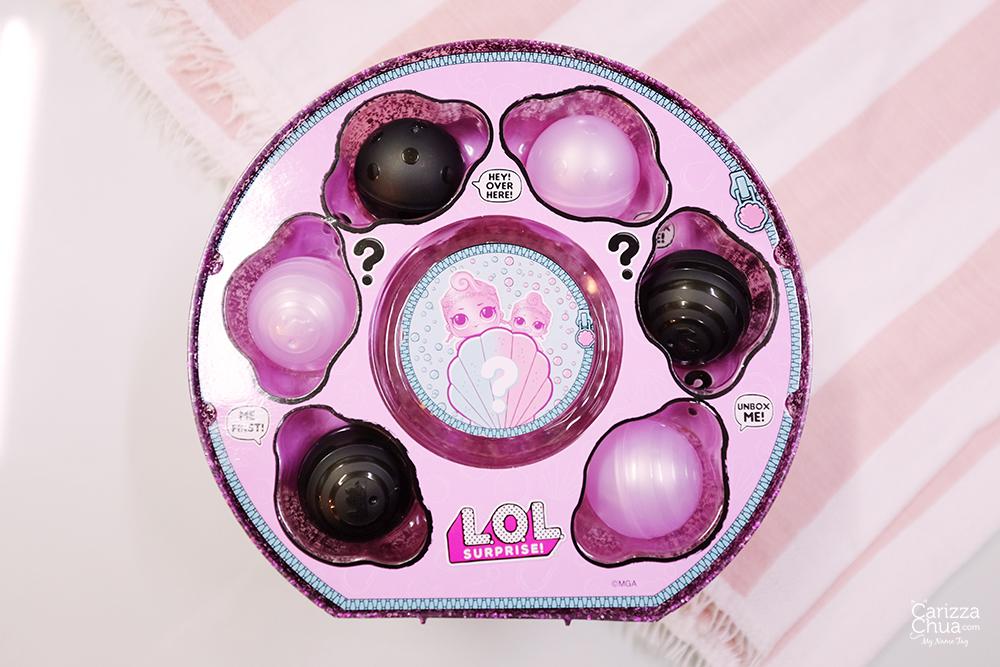 This bag originally has a seashell bath bomb (fiz shell) that you can dunk in water in this pink bag to reveal another pink plastic seashell where you can find Precious and Lil Precious dolls.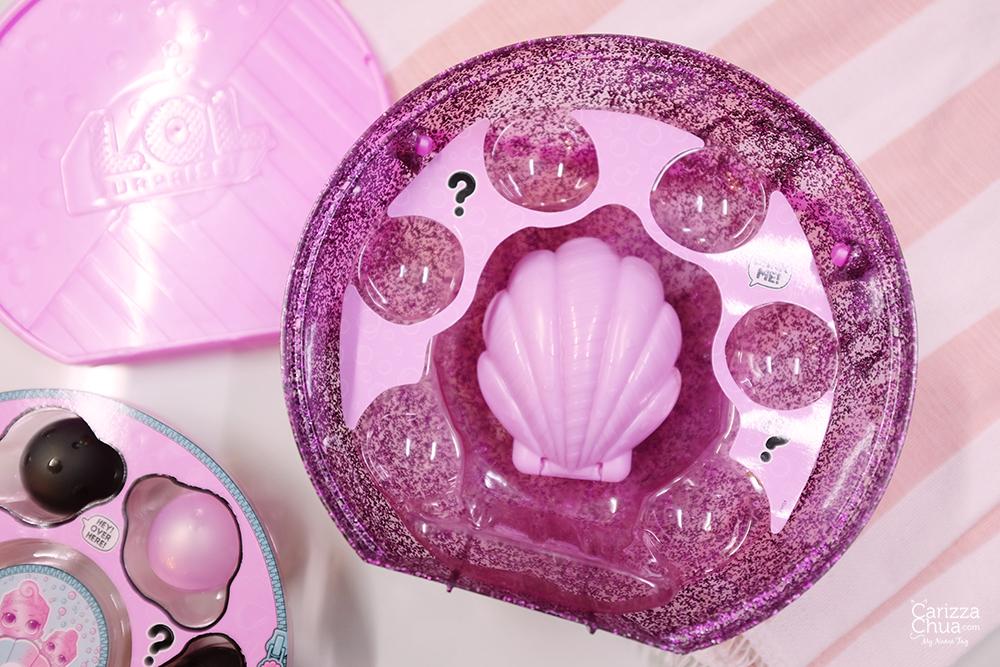 They are super cute!!! Dunk them in cold water to reveal their secret hair color and skin pattern.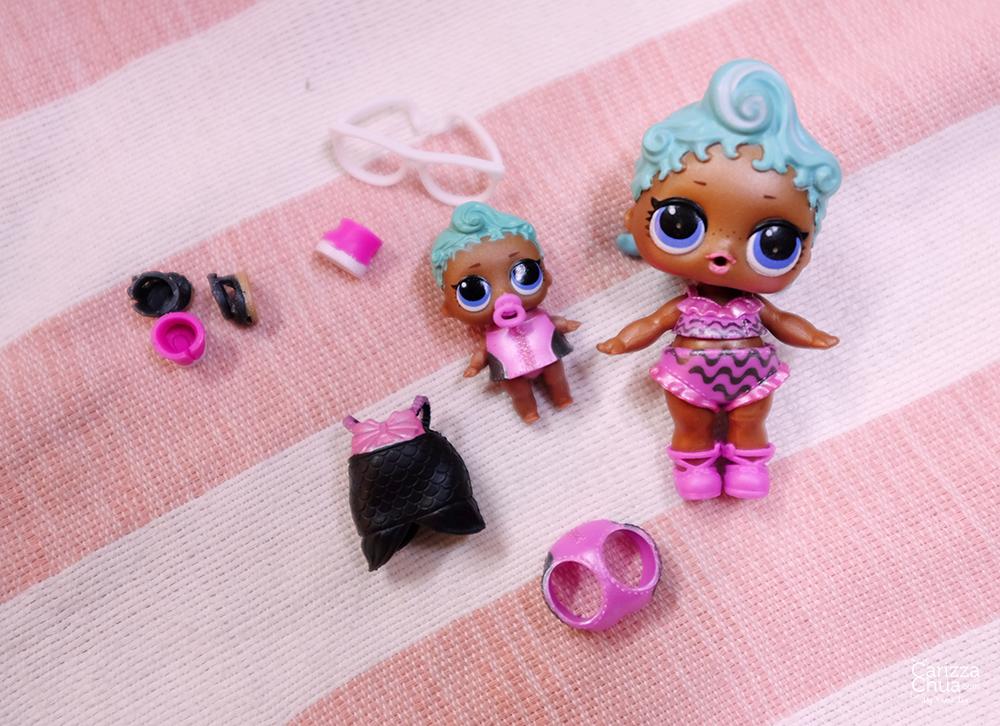 Adding them in my growing L.O.L. Surprise collection. They are dominating the pool runway!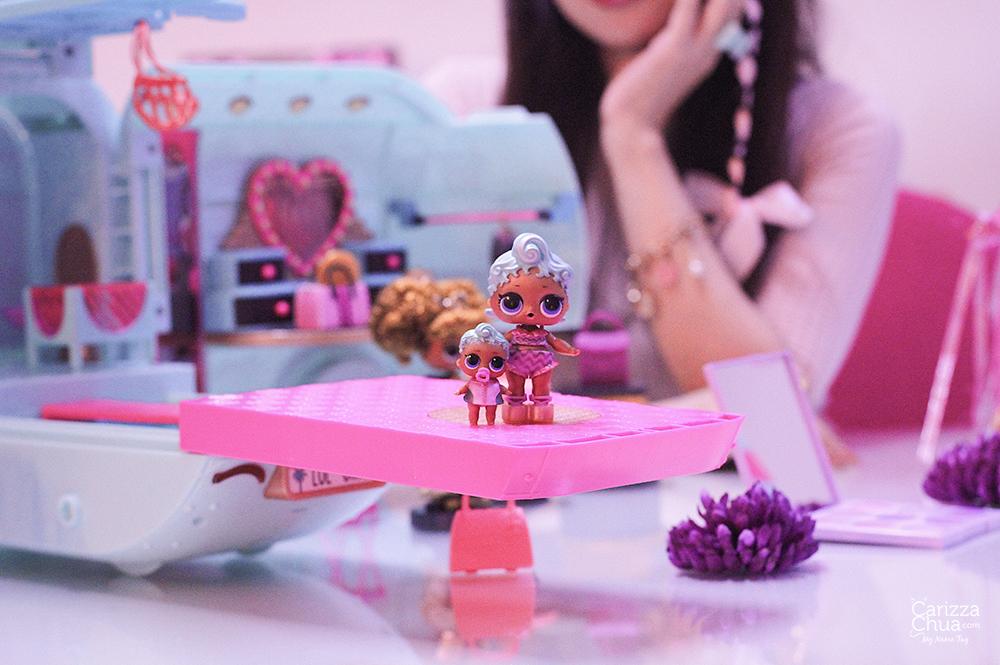 Yes, that's the pool runway inside the 2-in-1 Glamper Fashion Camper, the first vehicle for LOL Surprise dolls. I got Queen Bee and Kitty K on it too.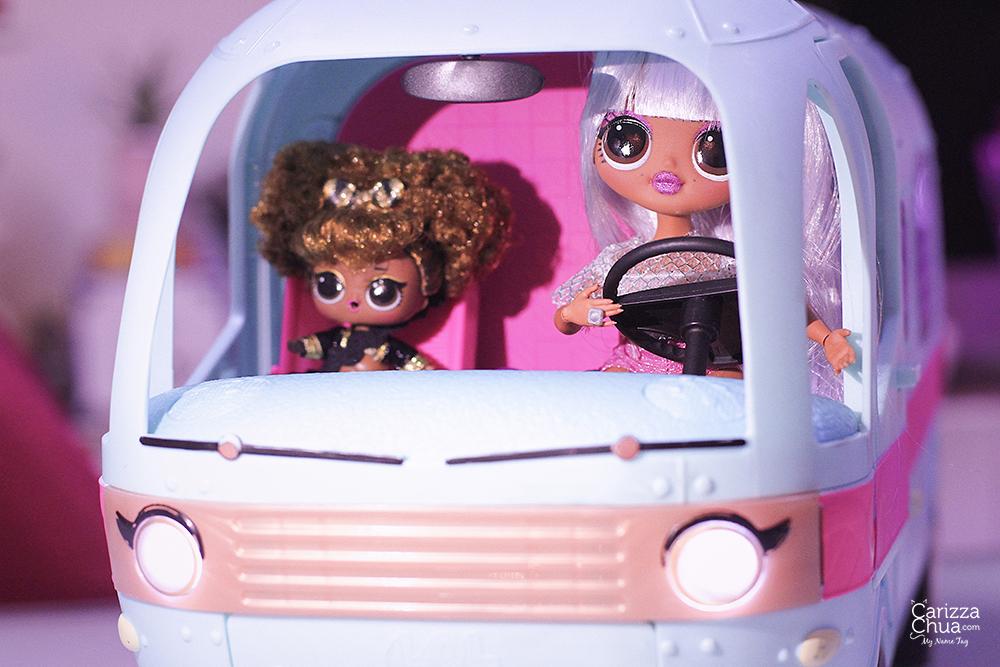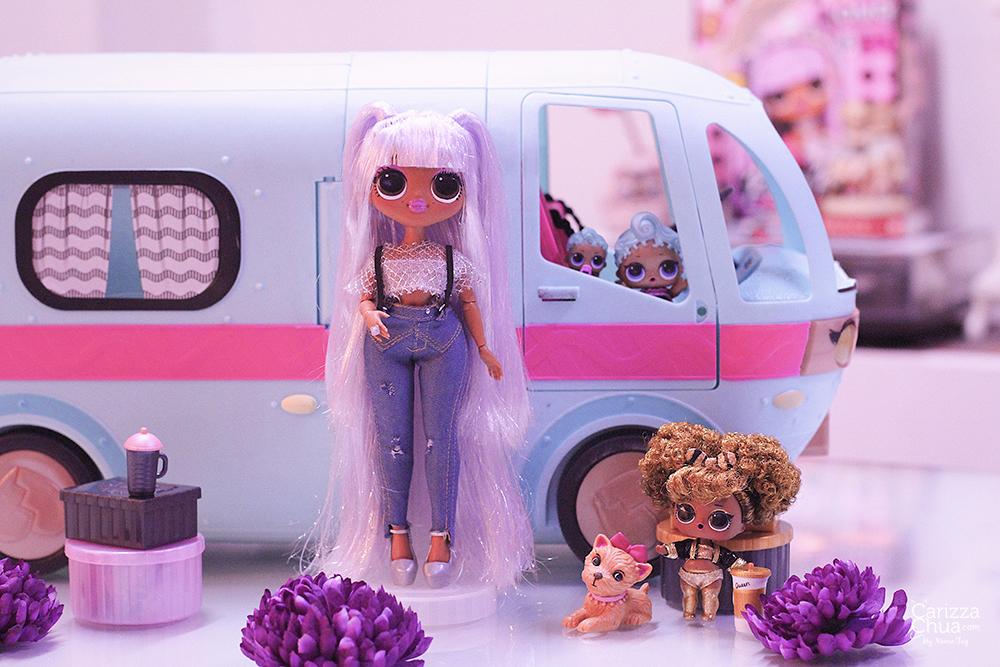 Kitty K had an outfit change for the party.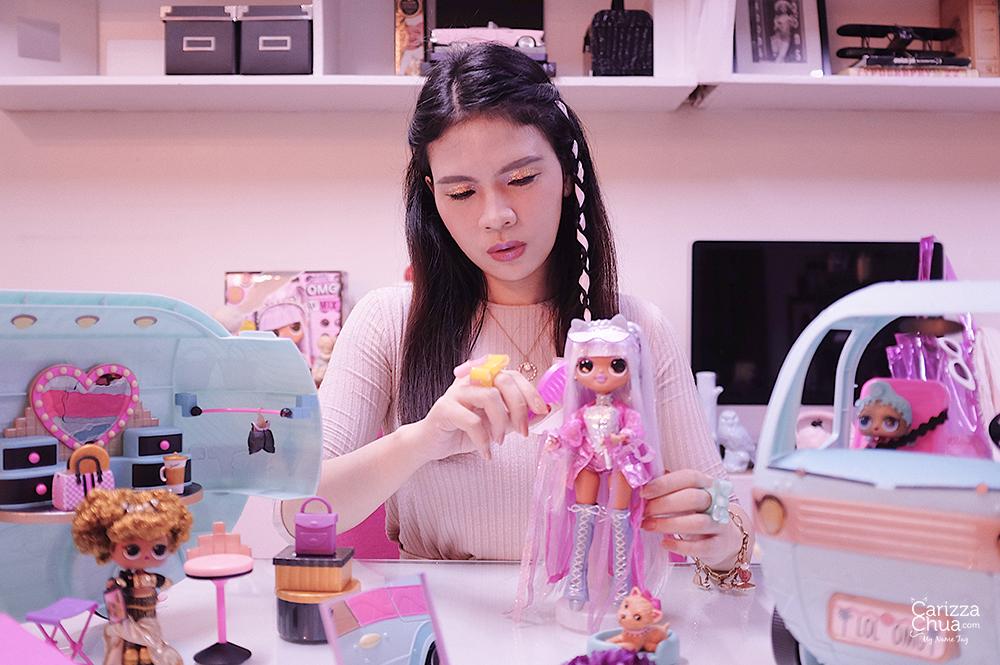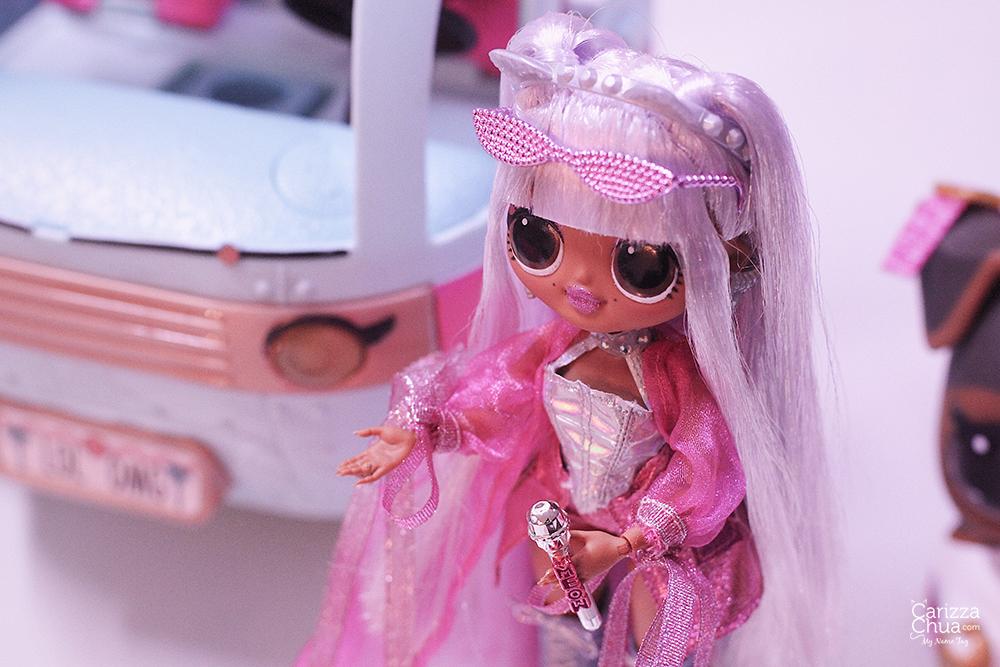 My LOL Surprise Biggie Pet, DJ K9, joined the party too. This toy turns into a backpack or a piggy bank. So functional and fun!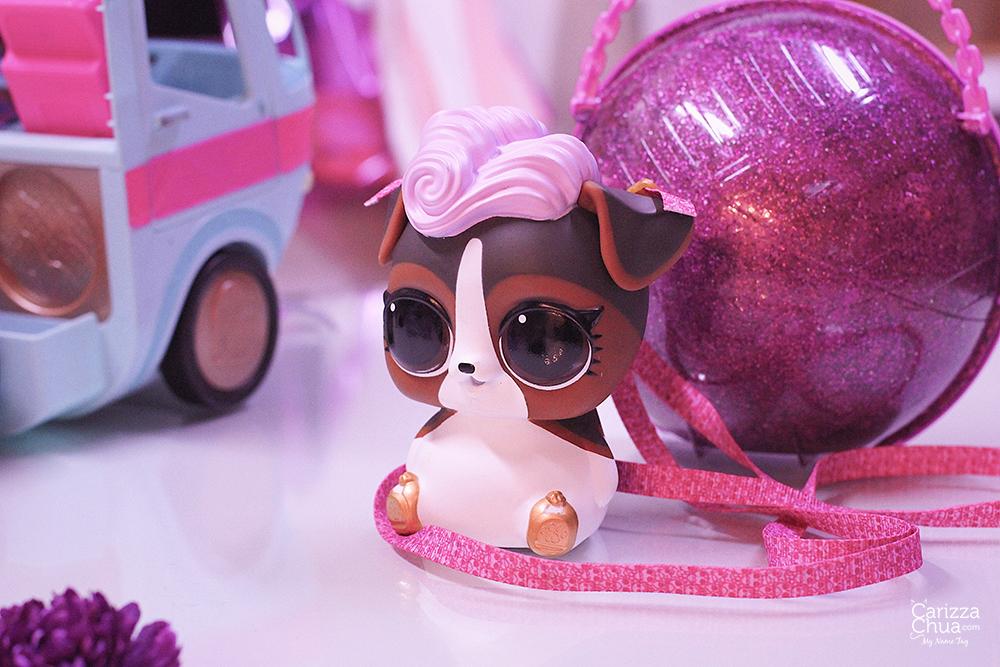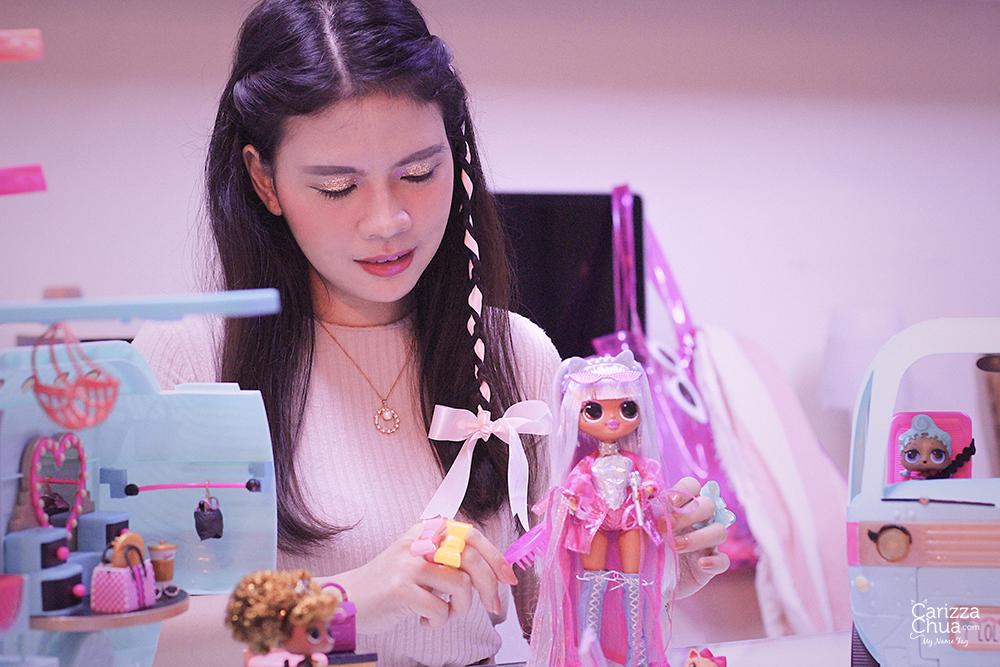 And Queen Bee was in charge of the music. Yes, there's a DJ table inside the camper van! I'll be posting more about her soon!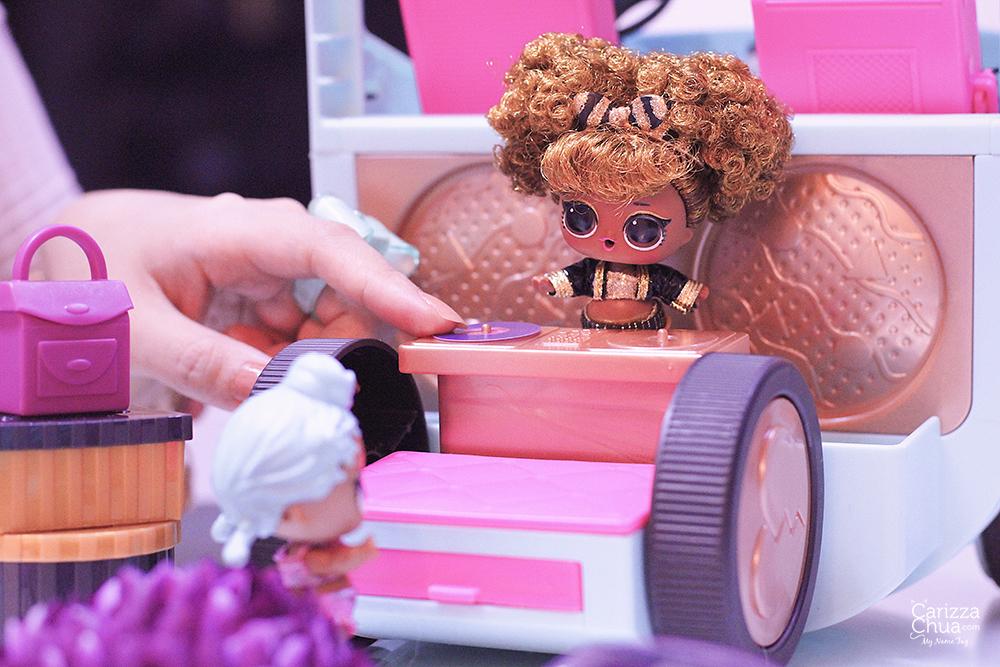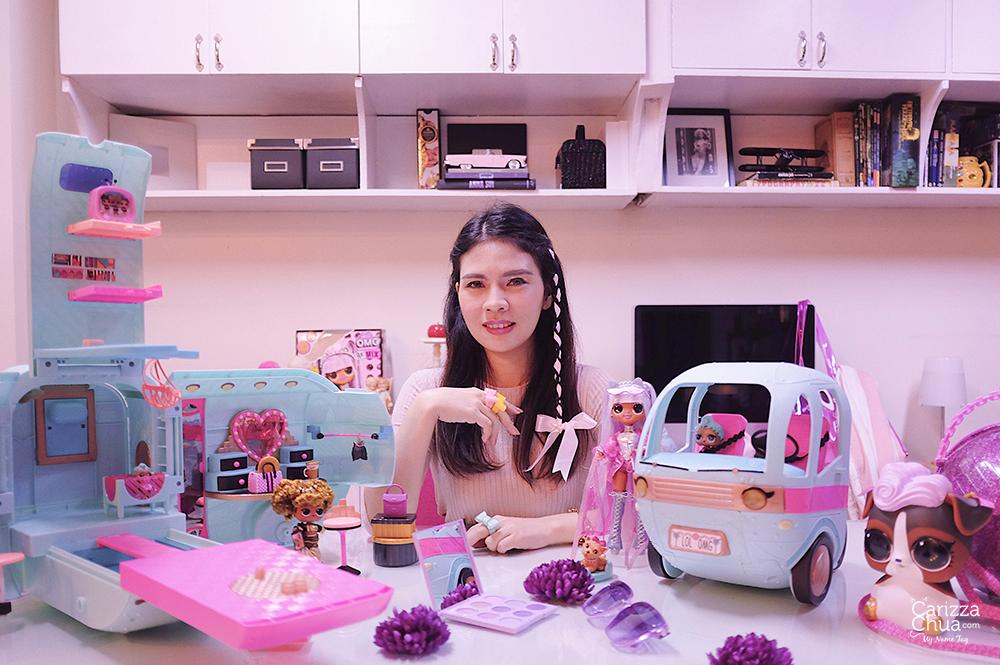 That's a fun weekend! I think this LOL obsession is too much already. LOL Surprise sub collection is the biggest one from my entire doll collection so far. Yikes! But I hope you had fun reading this entry!