Anastasia Beverly Hills Satin Lipstick is a full-pigment lip color with a smooth, satin finish. They released three limited edition shades for Holiday 2020 – Tease, Butterscotch and Praline. They also have a wider collection for Matte lipstick and I got one in Velvet shade.
Anastasia Beverly Hills Satin Lipstick is a full-pigment lip color with a new, soft emollient formula for extremely comfortable wearability. Available in three versatile shades and featuring a classic bullet tip, the Anastasia Beverly Hills Lipstick provides excellent control for a precise and smooth lip color application. Get beautiful lips in a flash with this highly pigmented lip color that lasts.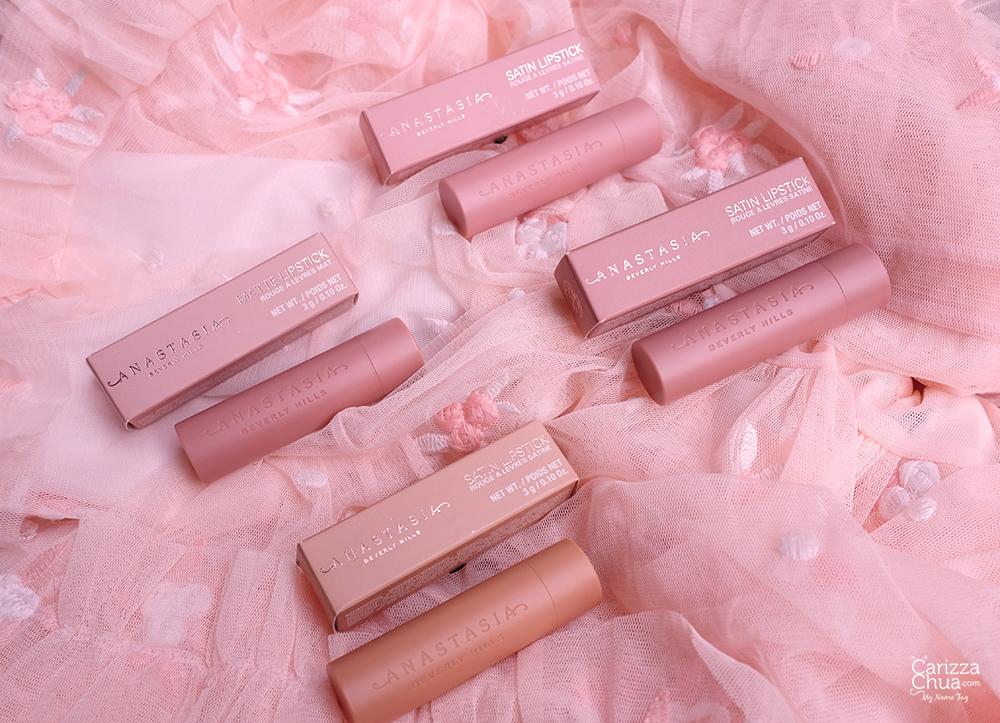 The lipsticks come in a matte box with nice nude hue depending on the shade of the lipstick and embossed rose gold logo that makes it opulent. And the lipstick itself is housed in a matte plastic barrel. Look how gorgeous they look when placed side by side…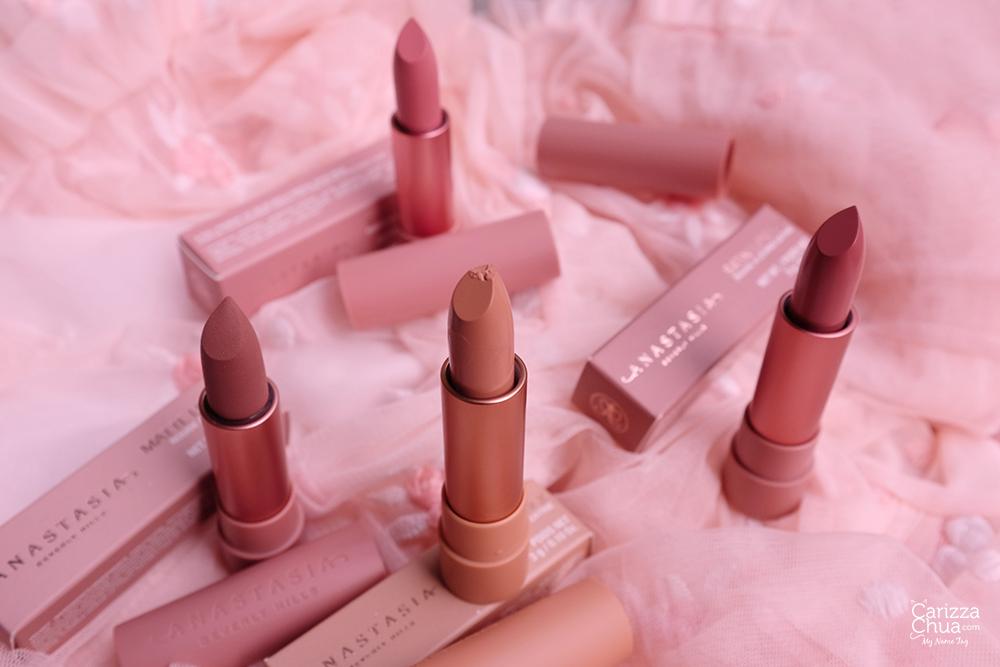 I feel a bit sad about the Butterscotch shade. It was damaged when I opened it. I shared these lippies with one of my readers, so let's just focus on Praline, the one I used on this photo, and the shade that I use for my recent everyday look: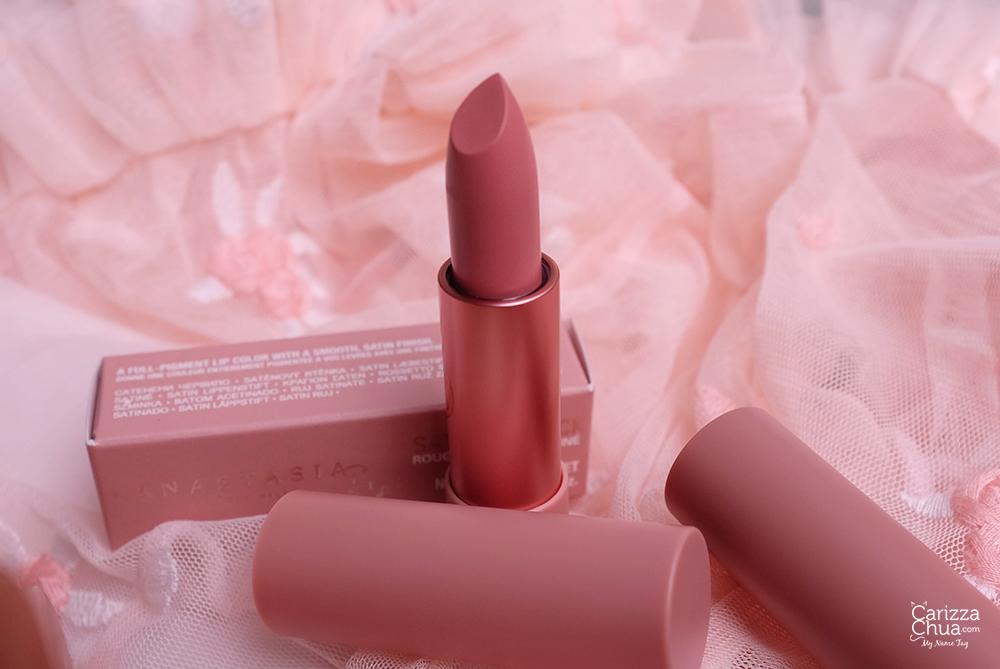 Wearing Anastasia Beverly Hills Satin Lipstick in the shade Praline. This is a nude pink shade with a satin finish and it's my current MLBB tube.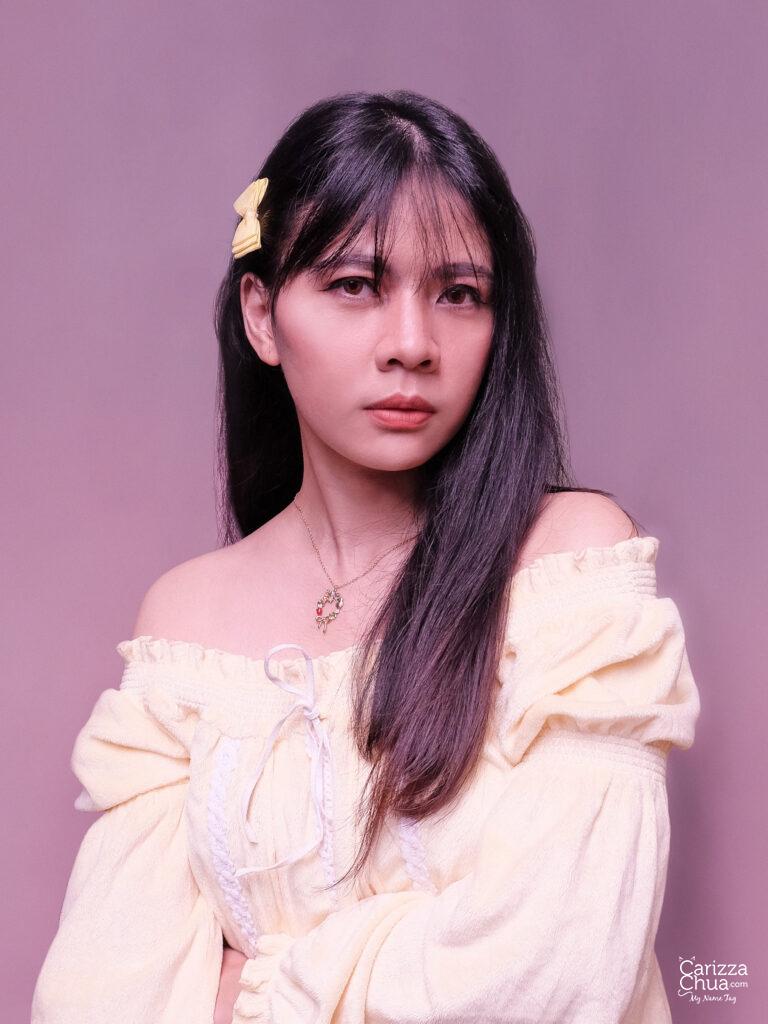 On close-up, this is how it looks like on my lips: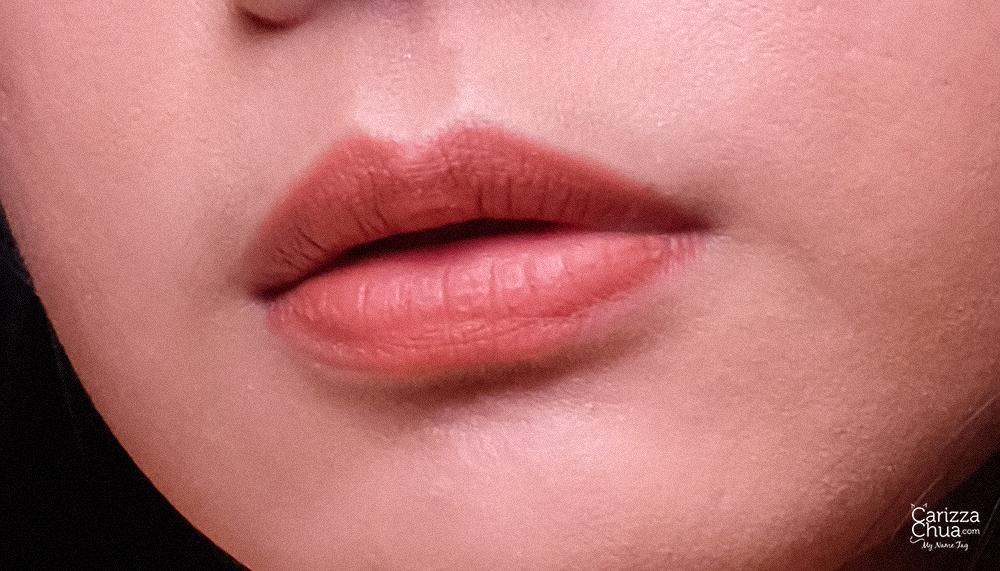 It's a very creamy lipstick with a satin look on bullet but looks matte on my lips. The shade is really nice but it kinda makes my lips look extra dry compared to how dry it feels. A little gloss would fix this. I like the faint vanilla scent too but I hate that it smudges on my face mask. So this lipstick will stay only for Zoom meetings and everyday look at home.
You might also like