Wearing face mask since the pandemic started became a part of our everyday lives. I noticed that because of the new normal, I've refrained from wearing makeup that goes all over my mask as it can get all the bacteria spread out on my nose, cheeks and chin. I've focused more on my eye makeup but isn't it dyahe when you have to remove your face mask yet you dont have anything on your lips? Like when you need to sip a drink or when the bank requires a photo of you and you need to remove your mask. I look sick! So I've come up with a simple solution: Lip Stain.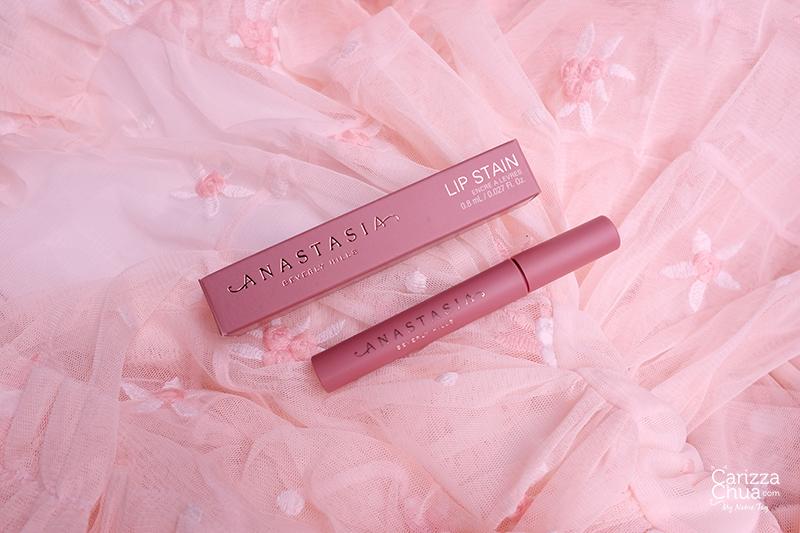 It's kinda ironic that I don't want stains on my mask but I still chose to wear a lip stain. I chose Anastasia Beverly Hills Lip Stain. Why? It delivers smooth, waterproof just-bitten color with amazingly comfortable wear for luxurious, kissable lips. It's like saying Your-Lips-Are -Stained. Just your lips! Its innovative formula goes on as light as water and feels like you're wearing nothing at all—yet delivers lush pigment that stays put all day long without drying out lips. I have dry, sometimes chappy, lips. This super-lightweight lip color simply glides onto lips and delivers saturated matte pigment in a single swipe. It leaves a pretty blurred matte color and it doesn't budge. It's also cruelty-free and vegan!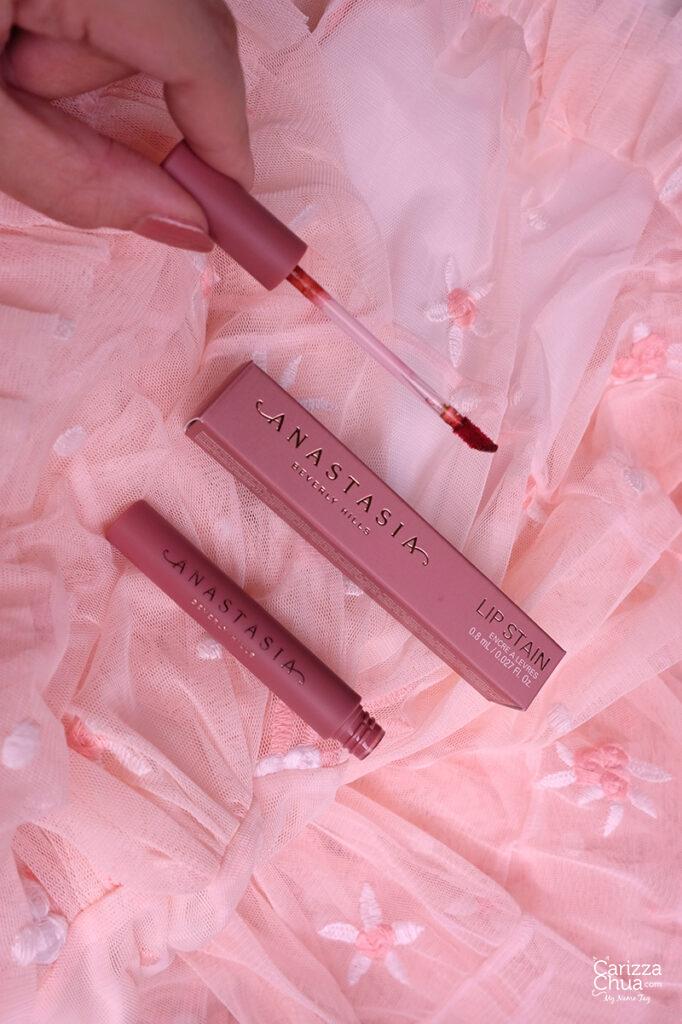 It comes in 4 different shades – Black Cherry, Hot Pink, Rosewood, Orchid and Grey Mauve. I chose Rosewood as I thought it is a more subtle pink shade. The tube color, yes, but the actual product is a dark vintage hue of pink red.
It stays on for hours anyway. So far, when this lip stain dries perfectly before you put on your mask, it doesn't transfer any marks at all. Sometimes, it'll leave far subtler marks than wearing lipstick when you cover your face a bit earlier after application.


Blogger tip: Not for first timers. You need to be 100% precise on your application as it is highly pigmented and it settles fast. Make a small mistake and you'll probably end up with error marks. It's hard to remove with a rub! You also need to exfoliate your lips first as usual to avoid it from gathering on the cracks.
So it's a lip stain that doesn't transfer. The packaging is so sleek and pretty, the product itself performs well and the shade that I chose is also stunning. There is a minor learning curve if you're new to lip stains but overall, it's sulit!
You might also like