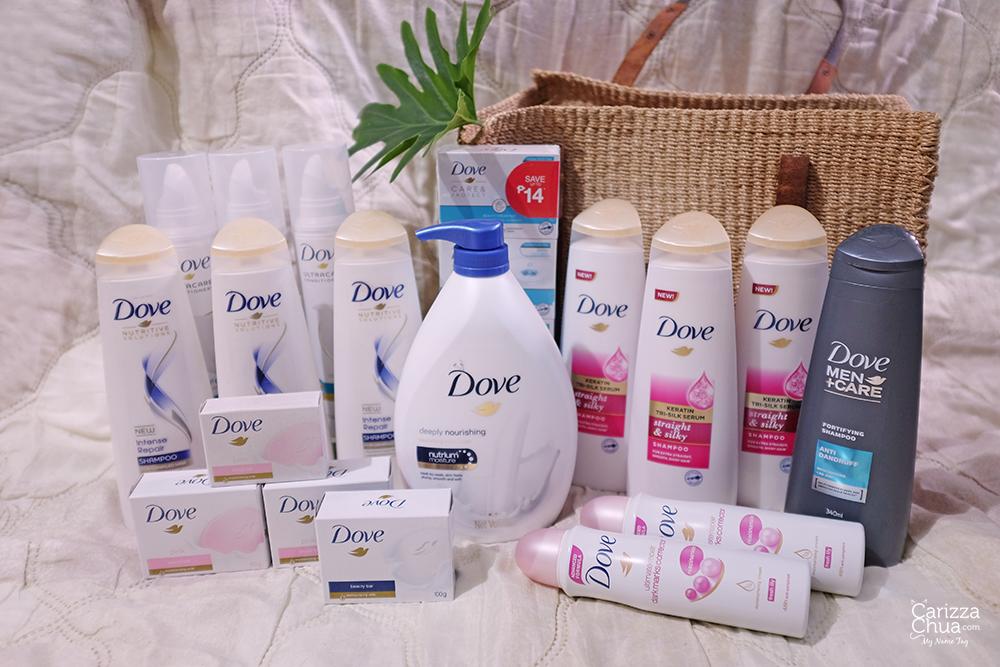 When it comes to heavy skincare and hair products, I make sure to just order online. The quarantine has taught me to avoid buying these stuff at the grocery or mall and end up with heavy paper bags. Hello? They're all available at Shopee! They ship your orders in boxes and the fun thing there is that, you get them at a discounted price! Currently, you can get Dove products up to 20% off. Hey! That's a huge chunk of your monthly beauty budget!
Just like Dove Deeply Nourishing Body Wash – we use body wash every single day and we need to restock every month. Its gentle formula helps maintain skin's moisture barrier while delivering natural skin nourishment and everyone in the family is hiyang with Dove so it's one of our bathroom must-haves!
Do you still use deo even when you're just at home? I use a small deo spray at home (tipidity) but whenever I go out, I still use Dove. In fact, I've been using Dove Deo Spray since highschool! I really hate roll-ons. I was forced to use that when I was younger and it just never worked for me and just left a bad stain on my clothes. After discovering the spray bottle, I've never switched. It can correct dark marks while repairing skin damage and, of course, it gives 48hrs of antiperspirant protection. So yeah, I always make sure we have always have stock at home.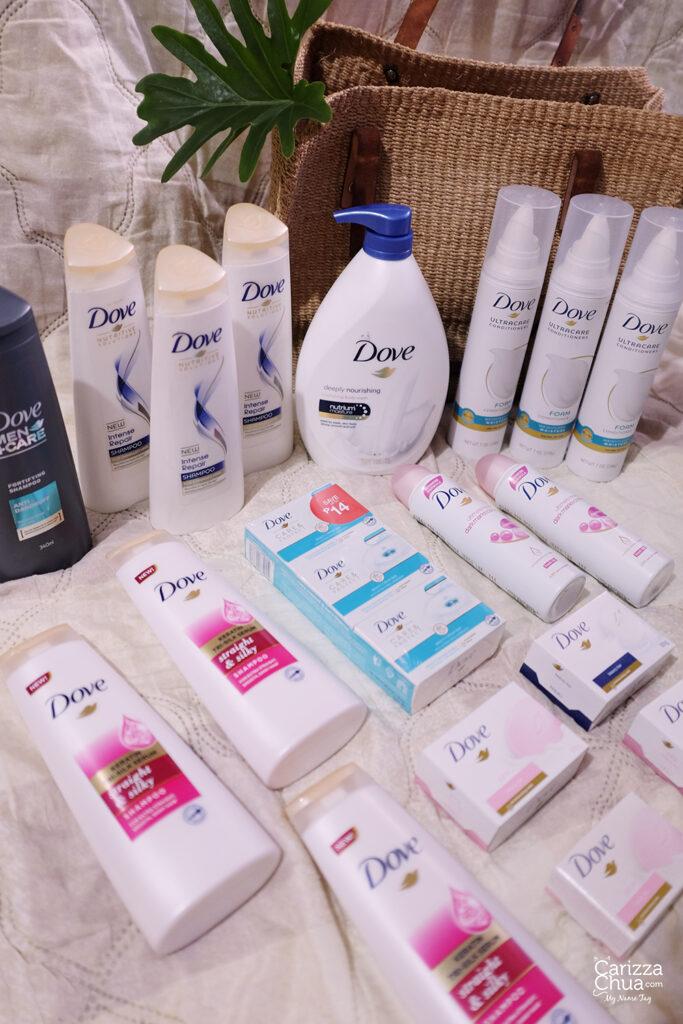 I use Dove Shampoo Straight & Silky and I'm so happy to get 3pcs for a special price. I also found Dove Shampoo Intense Repair (900ml) bundles too! And a lot more products that you can buy in promo packs. It's so sulit especially if you think about paying only one shipping fee. Since, I'll be using these the entire year, might as well get the special offer now and stock up! This way, you'll save up more energy, more time and more money!