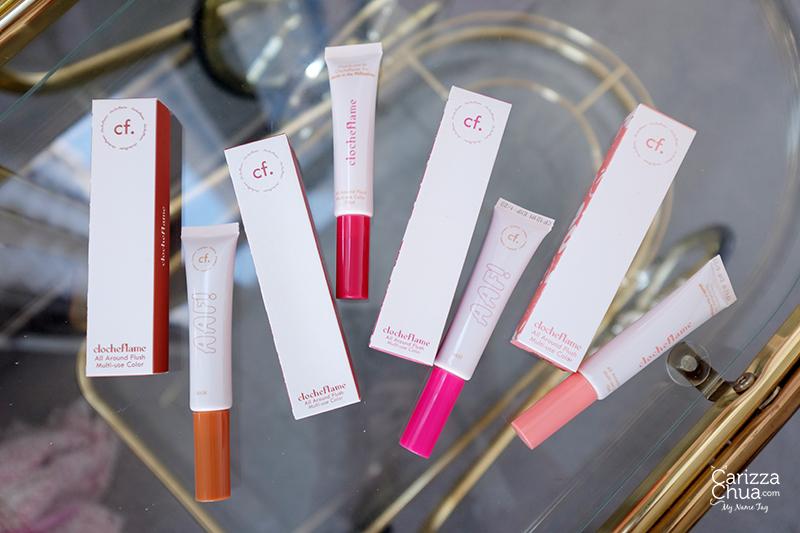 I have another good find from a local makeup brand! It's a gel-mousse tint set that can be used on eyes, lips and cheeks. It comes in a matte, sleek and neat packaging with the label clocheflame All Around Flush Multi-use Color.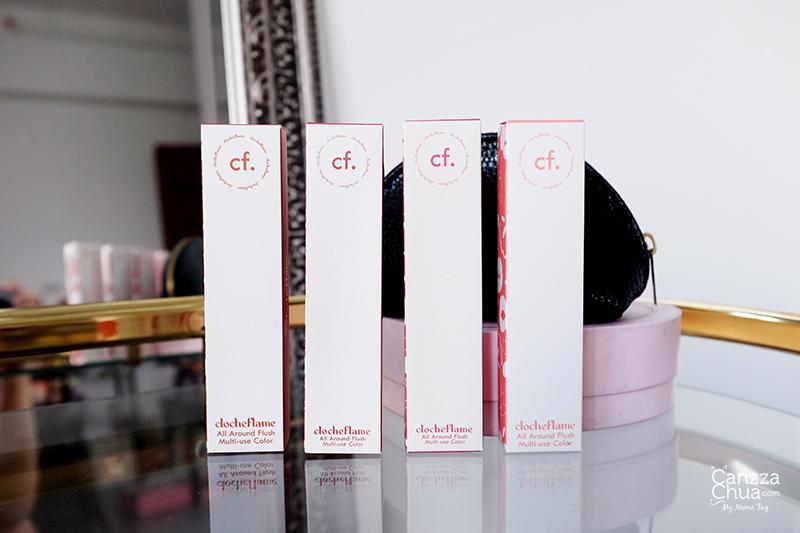 Each 10ml tube comes in light colors but the actual product shades are darker. It also says AAF! at the back, short for All Around Flush, and it says Made in the Philippines. I am just a bit sad that it doesn't stand on its own.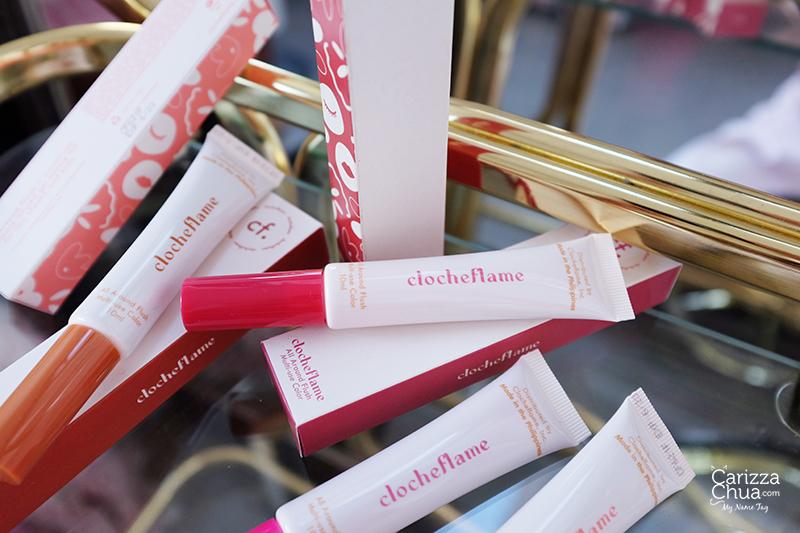 This set includes 4 natural-looking juicy shades – Lush, Bask, Fuzz and Mist. I love Fuzz so much, it looks so natural on me. It also has a serum-like texture that blends like a dream!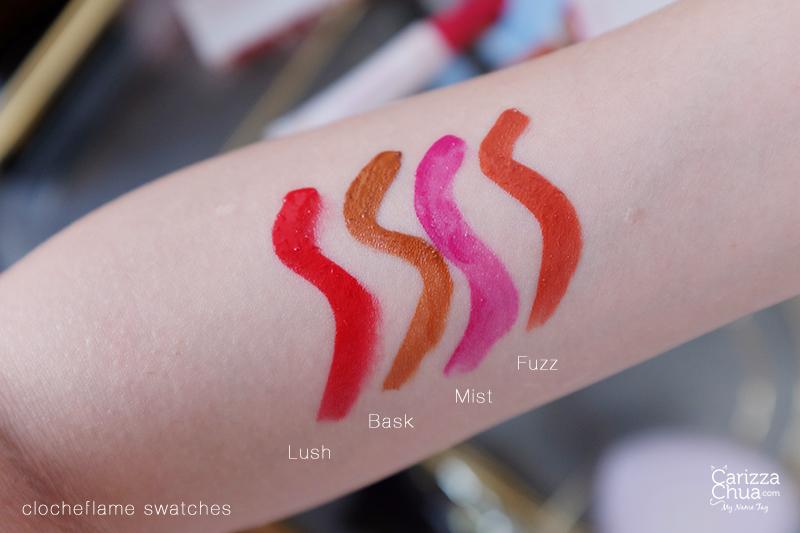 I also love the sweet gelatinish scent! Some lip tints smell so strong but this formula feels light and alcohol-free. Moreover, it is packed with ingredients your skin will thank you for: antioxidant vitamin e, collagen for intense hydration, grape seed oil for a softer touch, mango butter for long lasting smoothness and SPF for extra sun protection. It's also paraben-free and crueltry-free! Now, that made me say AAF!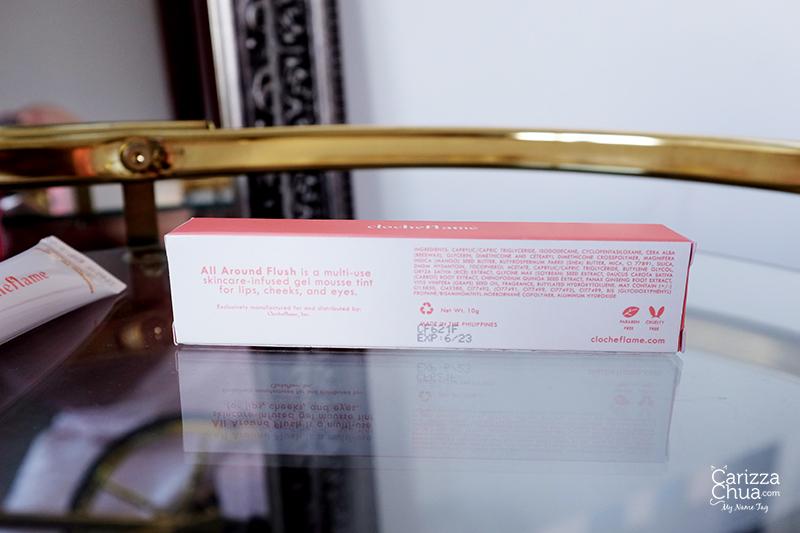 Blogger tip: Dot, tap and smudge carefully on your lips for a light wash of color. You can also blend 2 or three shades for a made-for-you hue! Mist alone doesn't look so nice on my skin tone (I have yellowish skin) so on the photo below, I mixed Fuzz and Mist and I totally love the new shade on my lips!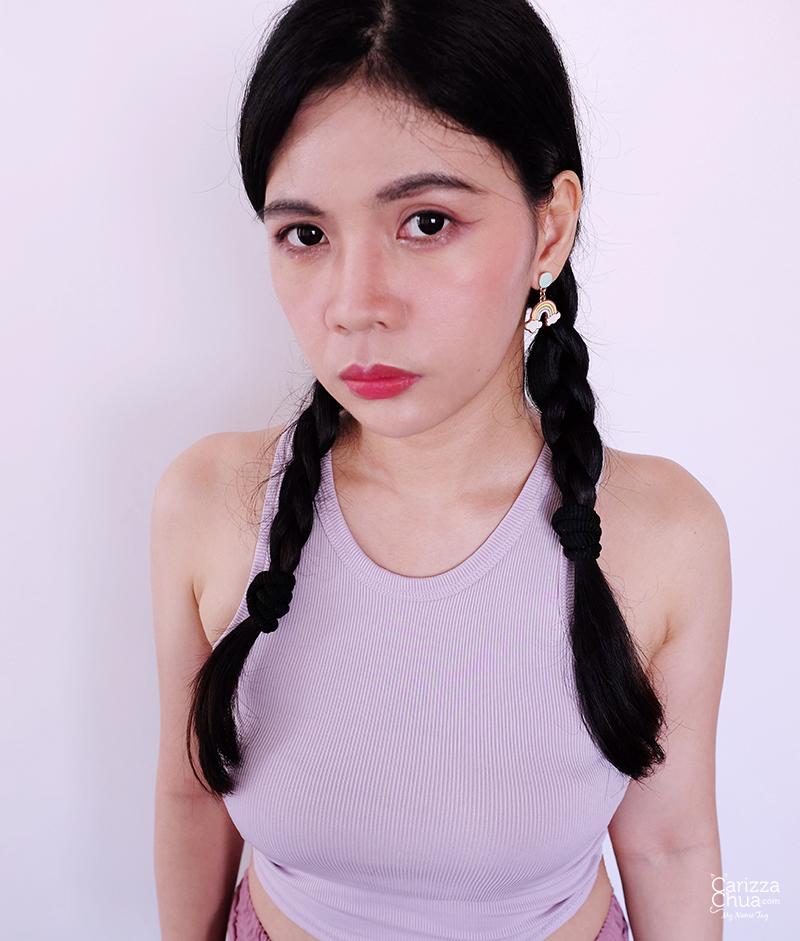 All four shades are also meant to be mixed and matched. Just do whatever suits your mood: a sheer glow or a rich flush – just like watercolor but for your face!
You can also buy the products separately for only Php389 each and it can already last up to 6 months OR longer. Usually, a few dots go a long way; depending on your use. See it for yourself! You can get these products on Shopee Beauty!