Niacinamide is a current cult-favorite ingredient in skincare products. I've learned about this ingredient because of The Ordinary raves and it actually works wonders on my oily and sensitive skin so when I discover new products with this ingredient, I give in. One of those is In Her Element Skincare's Rose Radiant Duo.After testing this two products for a week, I've realized why they call this a skinimalist glow-to-go routine.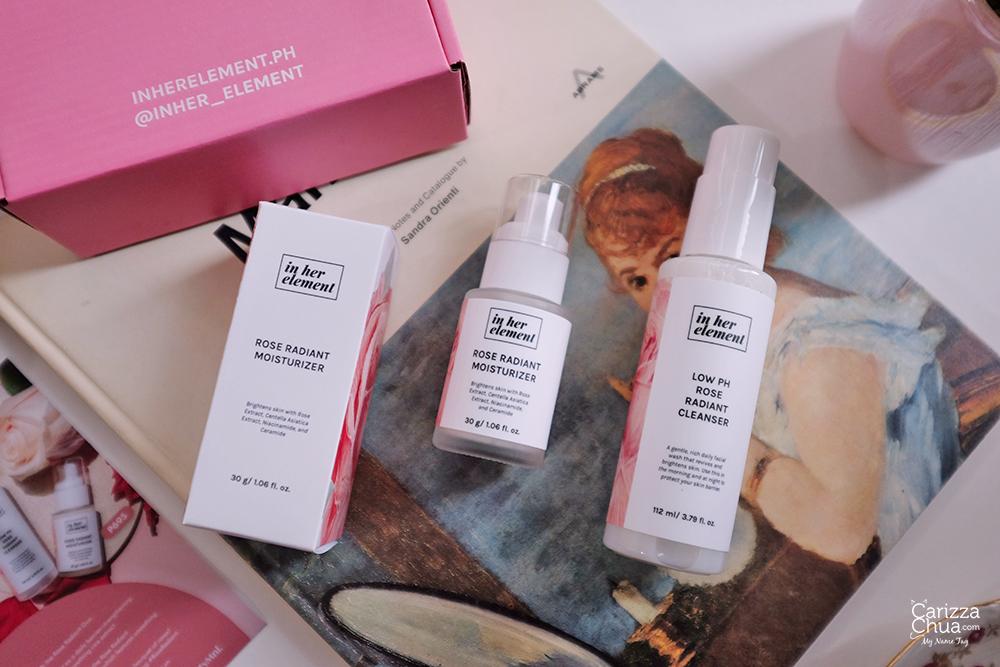 So let's start with the packaging. The cleanser comes in a plastic pump bottle and label sticker has a matte lamination while the moisturizer comes with a matte box and glass bottle.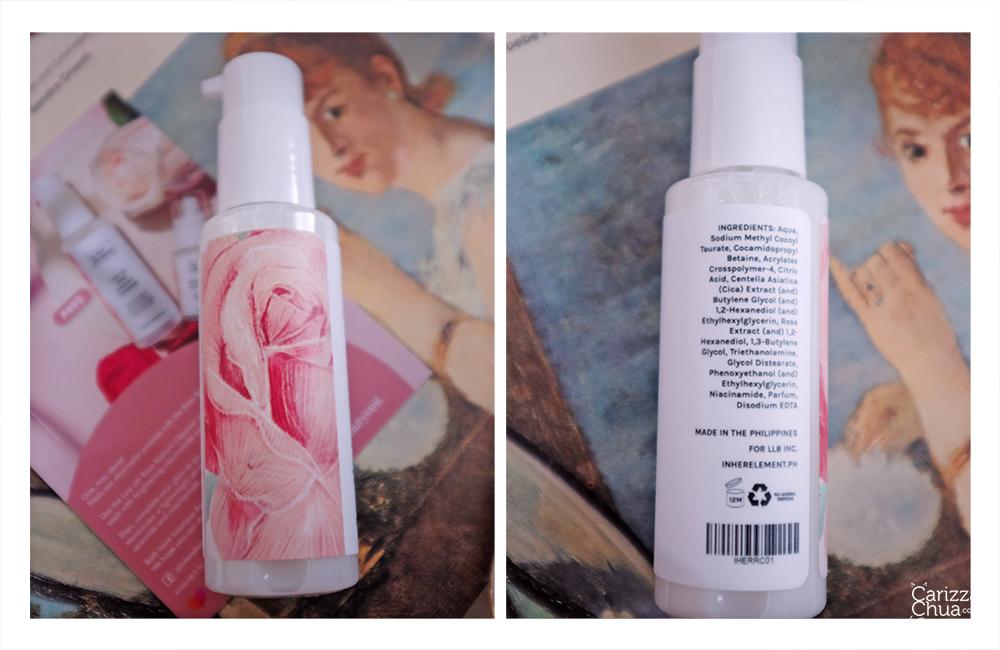 Both bottles dispense the just right amount of product. Expiration dates can be found at the bottom of the bottles. Texts are pretty straightforward with the product name, size and ingredients on it.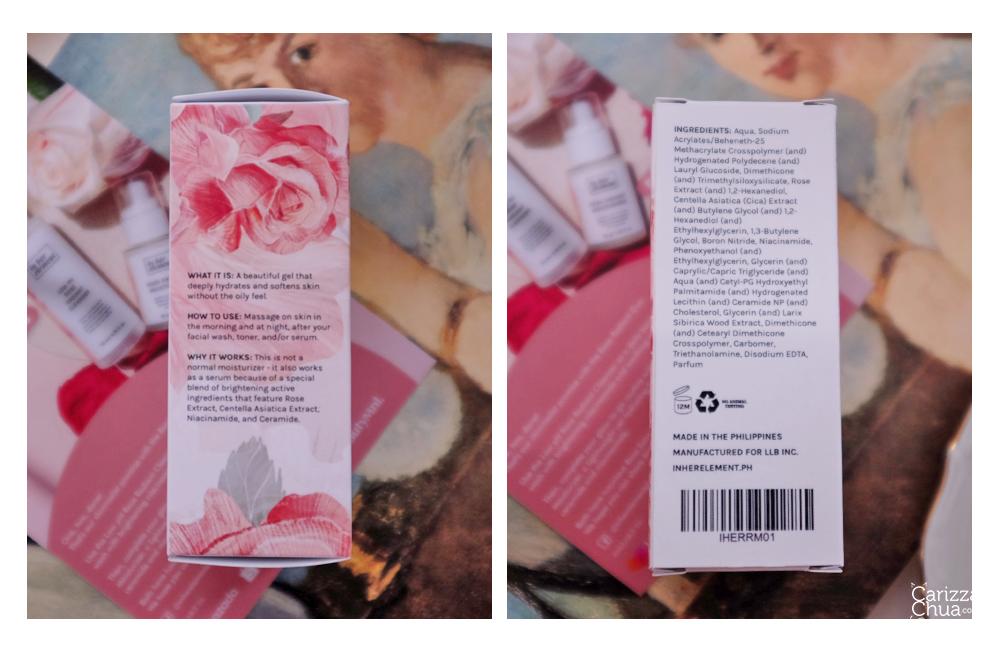 It has a rose watercolor illustration on the side that I think would come out clearer, including the texts, with better printing. But it's just the packaging. I am actually surprised how powerful these two products are.
Low pH Rose Radiant Cleanser is a super light and gentle daily facial wash with a pH of 6 to 6.5. It contains Centella Asiatica extract (cica) and niacinamide. Cica can brighten the skin and calm down redness or irritated skin while niacinamide can help in the production of necessary proteins while locking in moisture to protect your skin against premature signs of aging.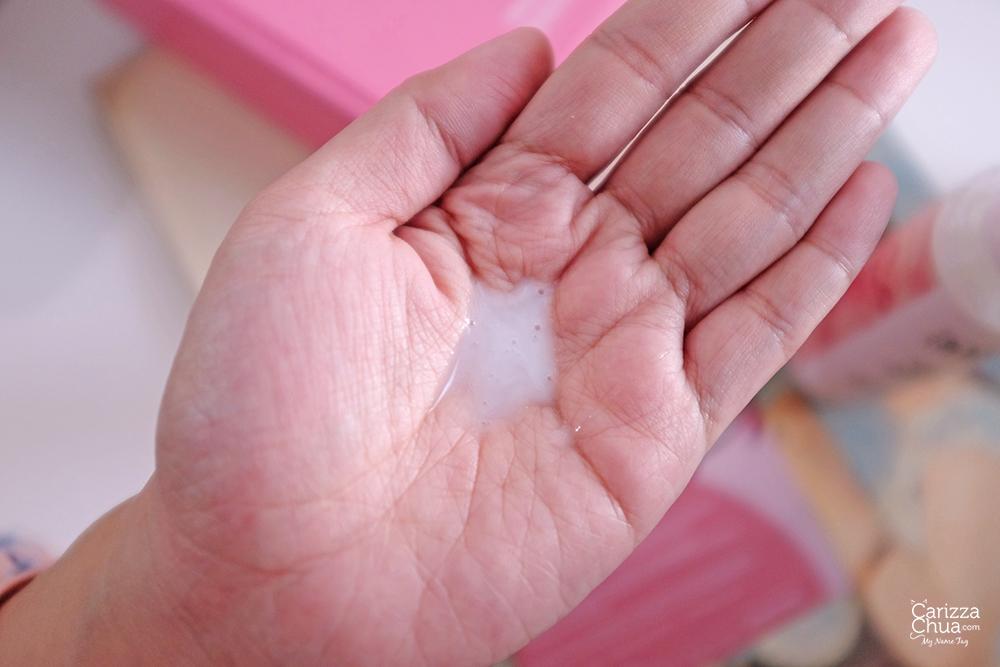 This is the amount of product dispensed with one pump. It has a watery consistency so you have to pump out carefully.
It leaves my skin immaculately clean and nourished without the dry and tight feeling. It regulates oil so my skin doesn't feel oily the entire day. It is also sulfate-free so it gently lifts off the grime without aggravating irritated skin. I have small pimples on my forehead and chin that consistently pop out one after the other but after using this product, it just suddenly stopped.
The Rose Radiant Moisturizer has a thick consistency but lightweight hydrating formula that feels so light when applied on skin. I have oily skin but this moisturizer doesn't feel so extra so it doesn't leave a greasy feel. Just like the cleanser, this product contains smoothing ceramide, Centella Asiatica extract and niacinamide.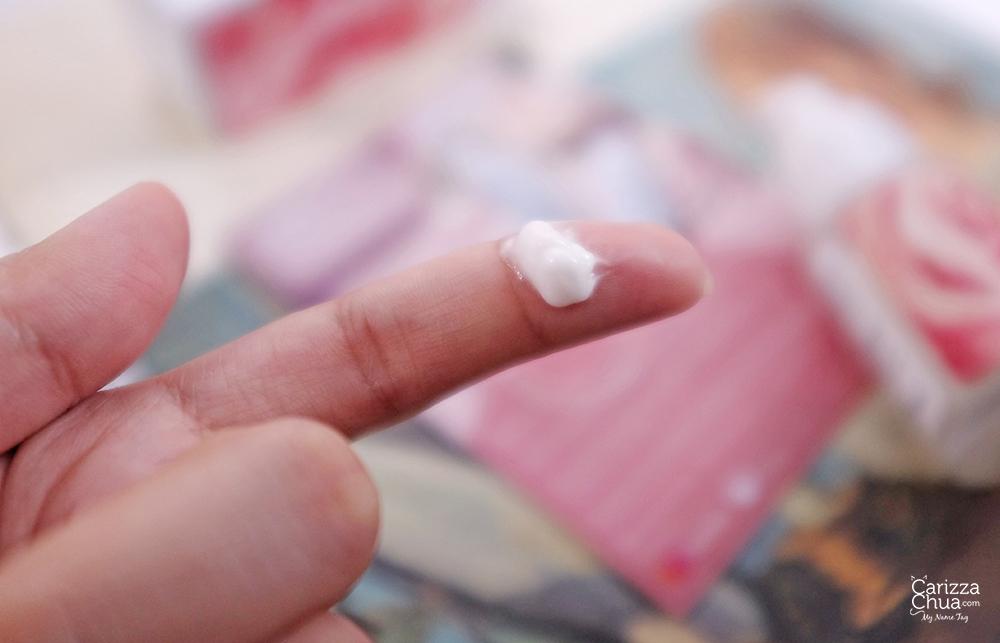 Both products have mild scent of fresh bouquet of roses that doesn't linger. When used together, my skin feels so ready for the day already. I don't even have to apply a separate product for anti-aging, for my eyes, or on pimples (except on dry spots). Now I know how it became skinimalist! Whenever I need to travel to studio for the weekend, I can now trim my skincare kit with only two products with me.


Check out their products here: https://inherelement.ph/
You may also find IHE products on Lazada, Shopee, Beauty Bar and Beauty MNL.