Missing the sakura season in Japan? It's the prettiest season of the year for me. I mean, Christmas season is also wonderful but, we don't have Spring here in the Philippines and I miss the cherry blossoms so much especially when the flowers just start to bloom. Cherry blossoms are not only pretty, but they are also an effective skin repairer that promotes a smooth supple skin. So this Christmas, let's go for Christmas presents that are not only pretty for the eyes but also for the skin! Dazzle your loved ones with LAIKOU Japan Sakura products and get them all from Shopee!
It's just the perfect time as Shopee starts the holiday countdown with special bundle deals and irresistible discounts from top brands including Laikou. Look out for these Laikou must-have items and buy any 3 to get 15% off, and discounts from your favorite brands and shops at 90% off at Christmas in our Carts running from October 12 to December 25.
LAIKOU Japan Sakura Cleanser
This product can clean pores deeply to remove dirt, oil and make-up easily. It contains Prunus Lannesiana Flower Extract and Niacinamide which moisturize and repair the damaged skin so as to help skin against aging. This one has a very cute tube packaging and the product has a very mild floral scent.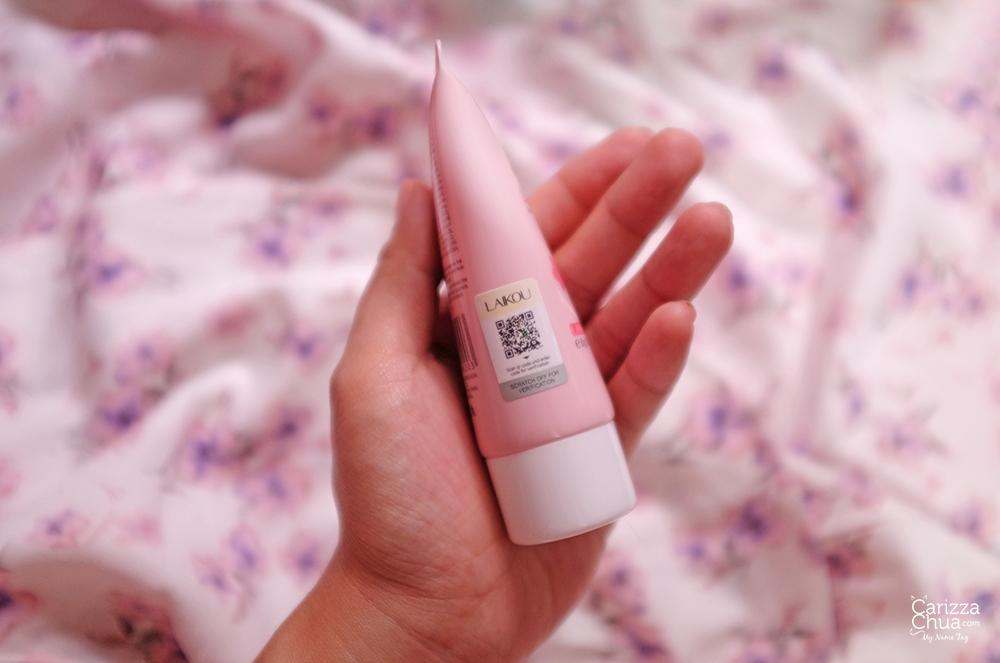 There is also an authenticity QR Code sticker on each product that leads you to their website.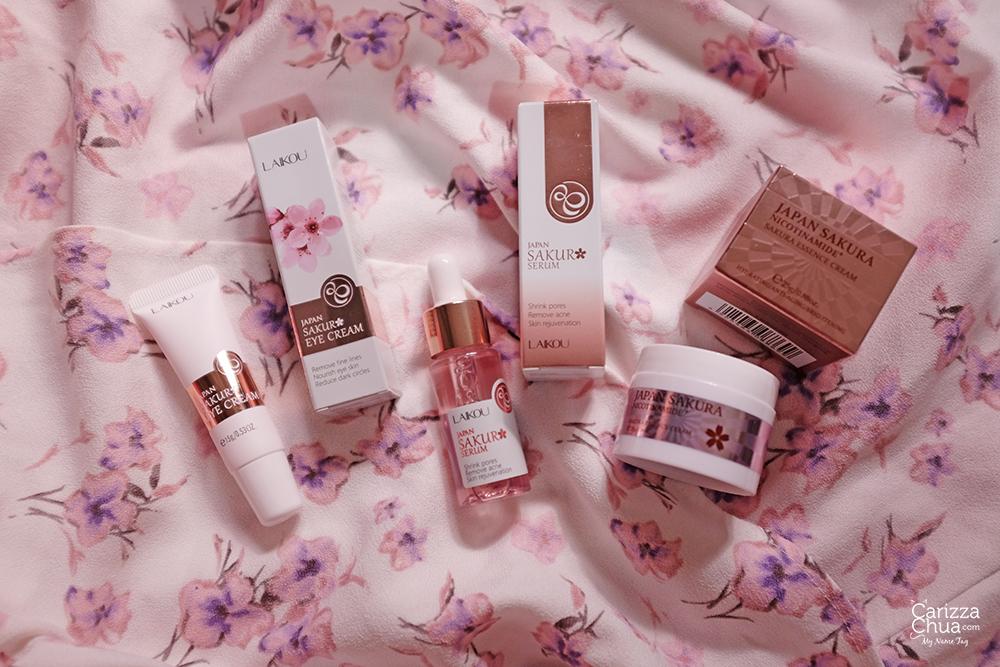 LAIKOU Sakura Skincare Set(serum+cream+eye cream)
If you wanna go all-out, go for this set that intensely hydrates and restores skin's glow. It's main ingredients are Sakura extract, ceramide and hyaluronic acid. These three powerful ingredients are gentle on all skin types and sensitive skin. In fact, in can soothe rough, irritated skin, leaving it soft and supple all day.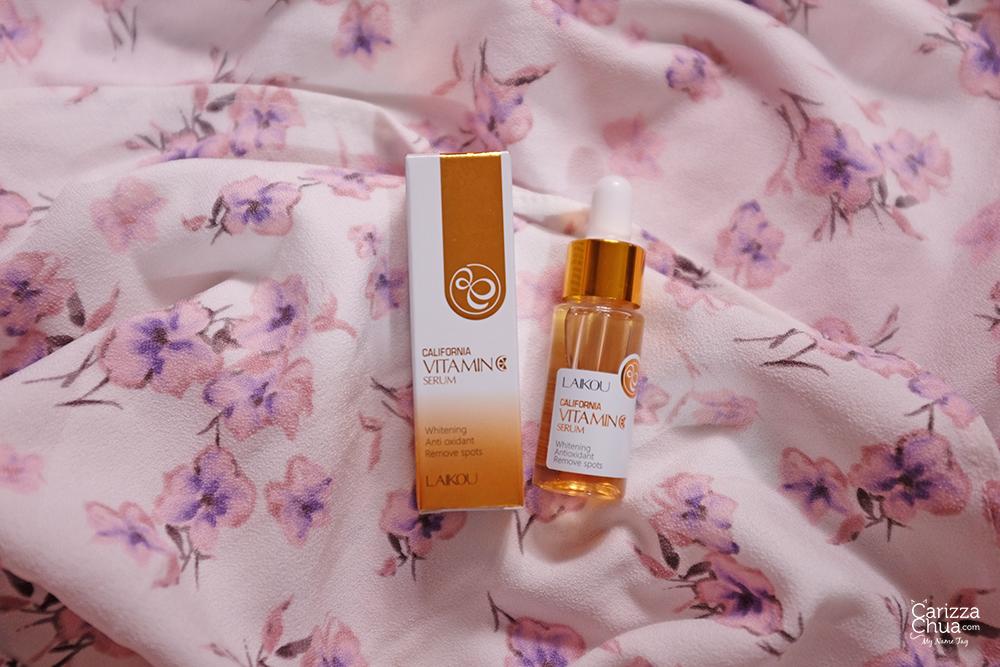 LAIKOU Vitamin C Serum
Last weekend, when me and sister went to Stesso Clinic for a checkup, the doctor recommended to use a Vitamin C serum to remove dark spots and I think this one can solve it. LAIKOU Vitamin C Serum contains high activity small-molecule Vitamin C that removes spots and prevents melanin formation. It can restore skin health, promote skin metabolism and activate damaged skin cells so as to restore elasticity.
There are a lot of great yet affordable products to try at LAIKOU and I am actually glad I have learned about this brand. This brand is actually from China but they have well-chosen formulas for their products. They are now selling to 143 countries like Russia, Brazil, Spain, US, Japan, and now, Philippines!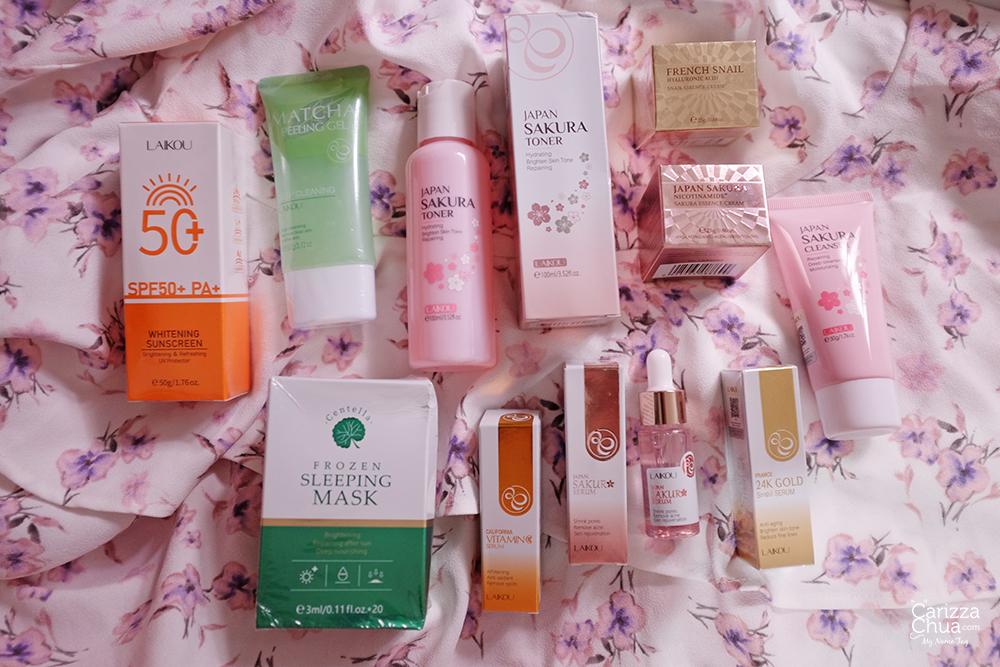 Some products that are nice to have this Christmas are LAIKOU Sakura Toner, LAIKOU 24k Gold Snail Set (serum+cream), LAIKOU Face Sunscreen, LAIKOU Matcha Peeling Gel (oh my! I am excited to try this!), LAIKOU Sakura Eye Mask, LAIKOU Centella Sleeping Mask. Which products are you interested in? I feel like they all look great together in one Christmas basket! Start your Christmas in Our Carts on Shopee today and enjoy exclusive deals, free shipping and vouchers. Wishing your carts a Merry Christmas!