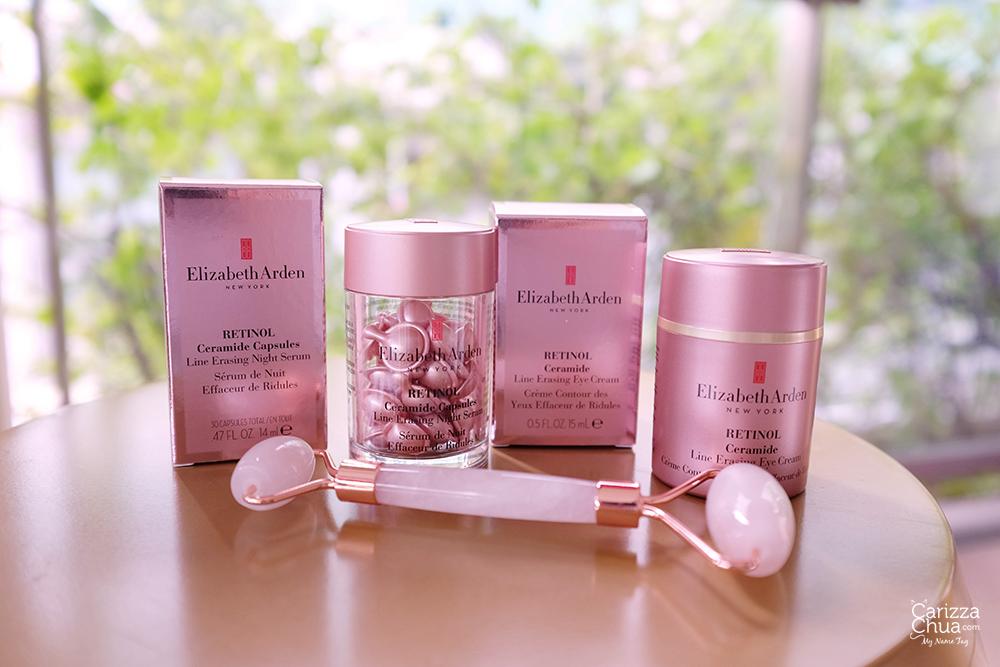 Another year older but wiser especially when it comes to skincare! Age is something that comes naturally and I am slowly embracing it and grateful for it. This year, I promise to take care of myself more physically, mentally and spiritually. On the physical aspect, my goal is to upgrade my skincare routine by adding the ultimate age-defying ingredient – retinol. And to preserve youthfulness, I choose Elizabeth Arden Retinol Ceramide.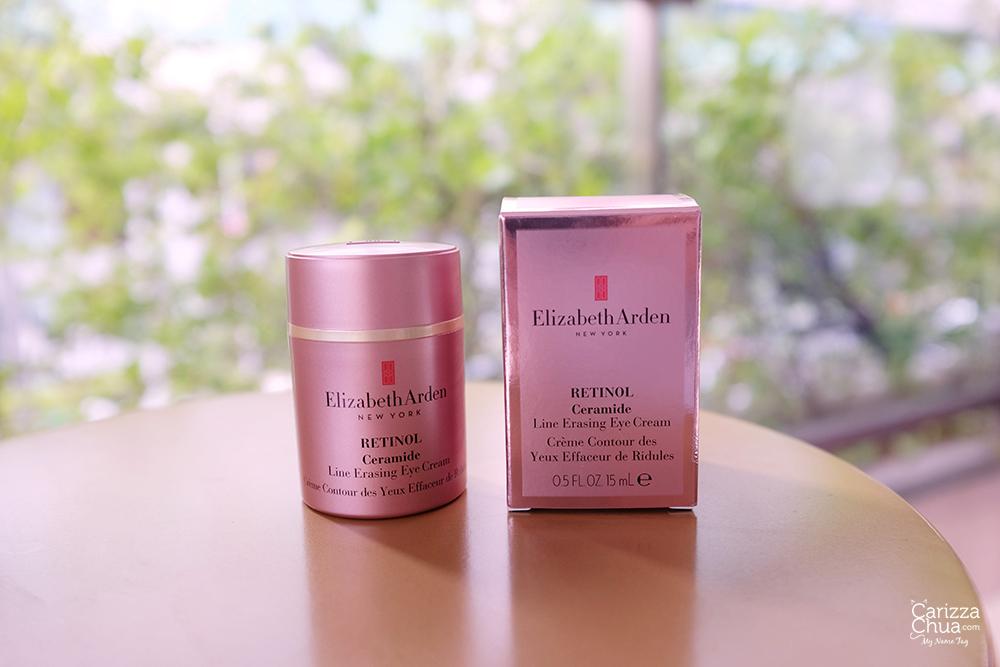 This new Elizabeth Arden Retinol Ceramide Line Erasing Eye Cream brightens and de-puffs the delicate skin around the eyes while leaving a refined texture for younger-looking eyes. Formulated with Smart Retinol technology and packaged to keep the light and air out and potency in (retinol is sensitive to light and air), it targets fine lines, crow's feet, puffiness and dark circles for a well-rested, hydrated and youthful-looking appearance. I wear contact lenses often and somehow, having dry eyes and touching or stretching the skin around it can cause wrinkles so I definitely NEED this product!
• Smart Potency – Our microencapsulated retinol absorbs 5x deeper** with 8-hour continuous release
• Smart Results – A blend of retinol, peptides and niacinamide helps smooth, brighten, de-puff and keeps the delicate eye area hydrated
• Smart Dosage – Dispenses the perfect amount of product with an airless pump to protect formula potency


Key Ingredients:

Microencapsulated Retinol – a clinically proven wrinkle smoother, it helps refine texture around the eye area. Retinol is protected within multi-layered crystalline microcapsules for 8 hours of continuous release.

Peptide Blend – Peptides act as building blocks, working with collagen and elastin found naturally in skin to help firm and improve tone.

Niacinamide Blend – a mix of superior ingredients with brightening benefits helps to diminish the appearance of dark circles and puffiness.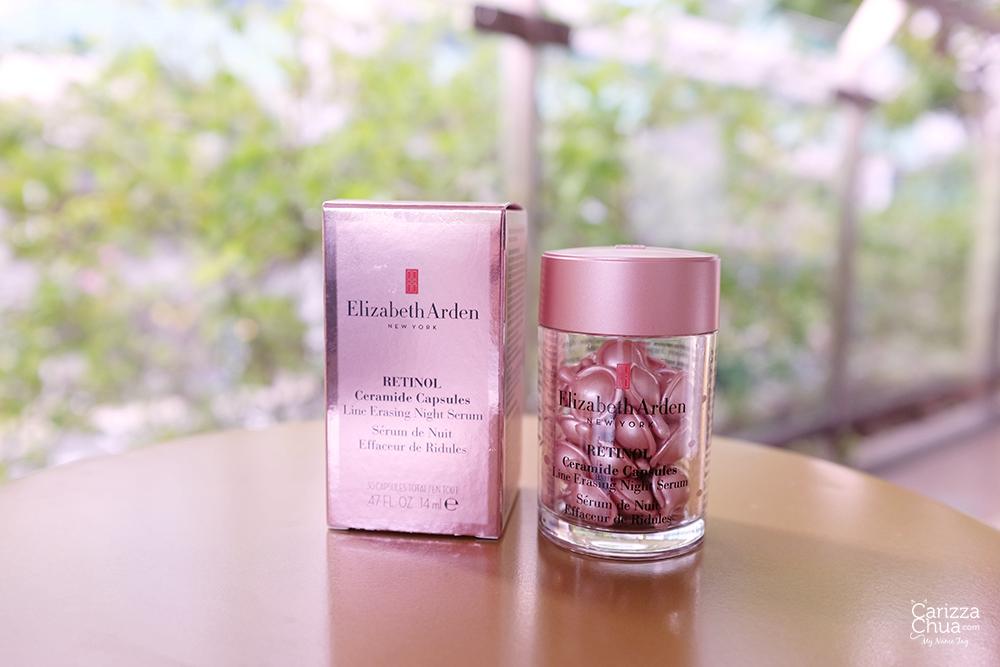 Another product to add to my routine is Elizabeth Arden Retinol Ceramide Capsules Line Erasing Night Serum. This product won 2020 Smart Beauty Awards and I've heard a lot of raves about this one! This product helps diminish the look of fine lines and wrinkles. Each encapsulated capsule delivers a powerful dose of ceramides and retinol to encourage natural cell renewalfor dramatically younger-looking skin!
Since the product is well protected from light and air, its highly reactive retinol is protected, ensuring the potency of every application.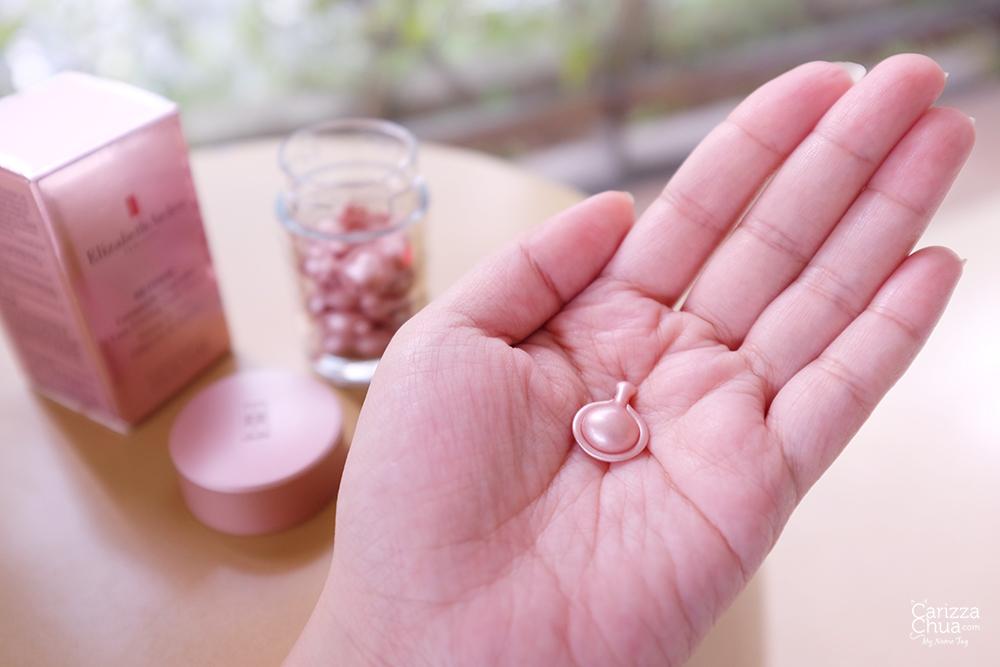 I've tried this one last night and I like the product consistency. It's leave a matte texture as if you're applying a makeup primer. It is said to see visible results in about 7 days, but of course, the effect varies from person to person. I can't wait to see how it will help repair my skin. Leaving my photo here as an October 2021 photo stamp. Let's see if I can see improvements later on. I'll back read this blog post.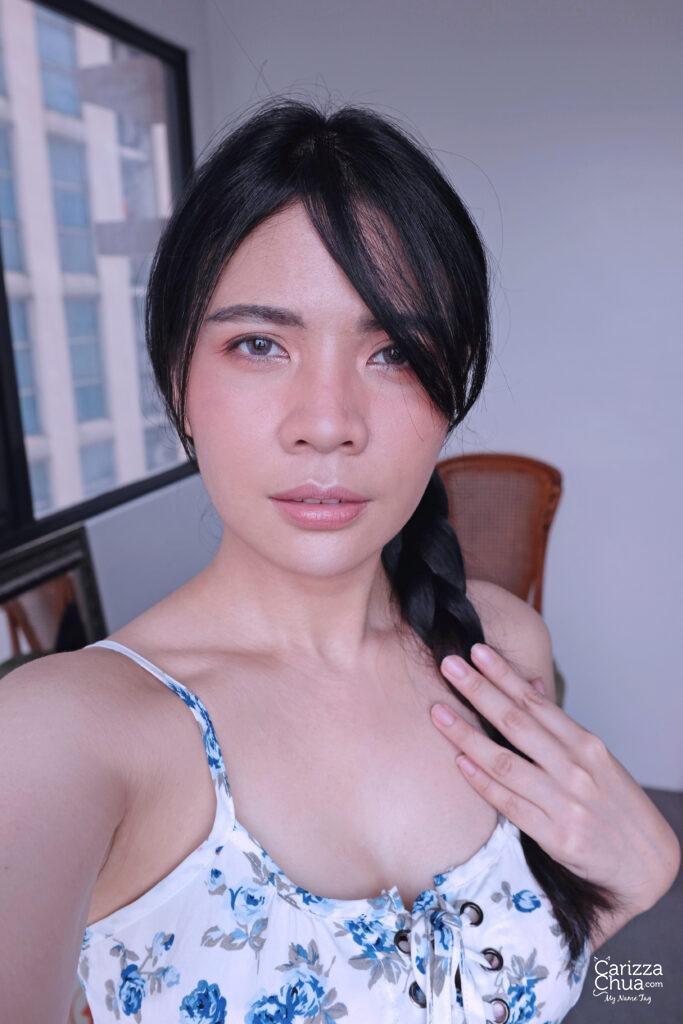 Elizabeth Arden has a 10.10 Flash offer today from 12NN to 2PM! You can receive a free gift or save up to 50% when you buy directly from their Shopee account! The value set worth P7,050 is currently priced at P3,250! Shop here: https://shp.ee/yrfvzq7