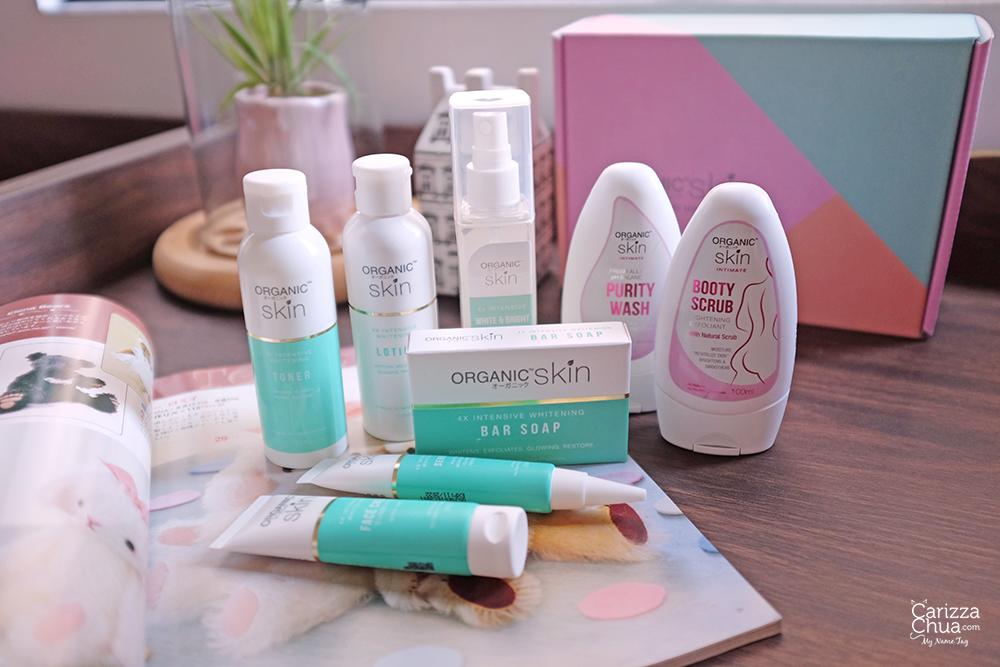 I recently found super nice and affordable skincare products from Organic Skin Japan. The brand name is already a giveaway. Their products are all natural, expertly formulated in Japan, FDA-approved, 100% Halal and cruelty-free. It'll be my first time to try and go through these products so scroll down if you wanna discover more about these ones too.
I am super interested with Organic Skin Japan Purity Feminine Wash (P300) and Booty Scrub. So one is a daily feminine wash for sensitive skin and the other is a lightening exfoliant for the body. The feminine wash has sakura extract but it gently cleanses your delicate area, regulating the normal flora and slightly acidic pH to prevent infection and odor formation. The other one on the right, Organic Skin Japan Booty Scrub (P300), can improve appearance of butt acne after each use. Now this is something interesting! I've never tried any exfoliant that focuses on the appearance of acne-prone peaches. It's definitely something new to add to your routine to cleanse away acne-causing bacteria and get that clear, soft supple cheeks.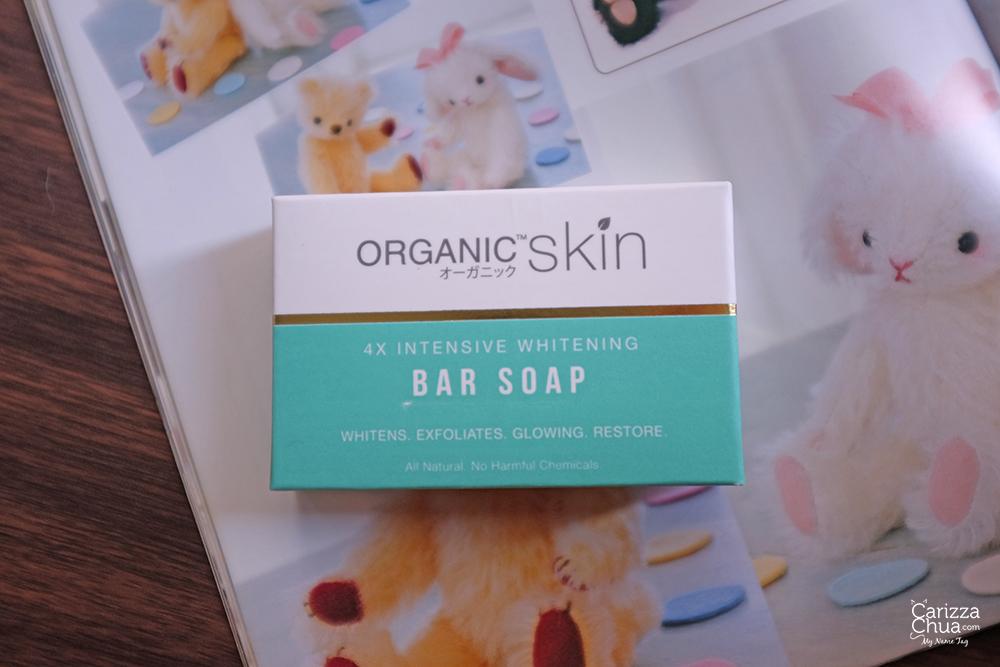 For 4x Intense yet ALL NATURAL whitening, try Organic Skin Japan 4x Intensive Whitening Complete 5-Step Set. It's currently on sale at Shopee for only P819. With Glutathione, Alpha arbutin and Kojic Plus+, a more holistic skin whitening regimen in one intensive whitening set is achieved.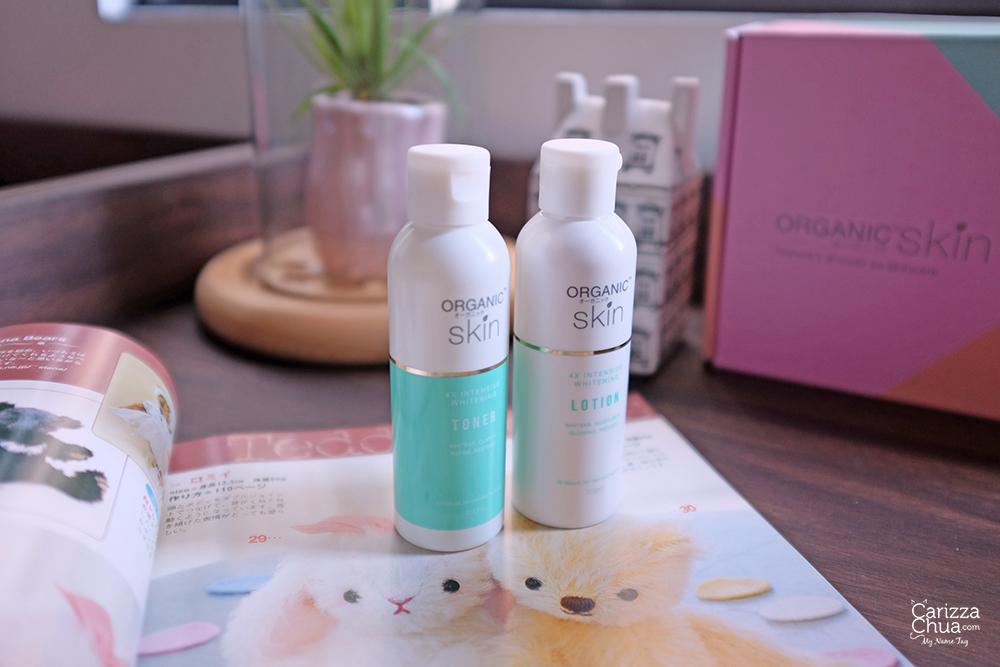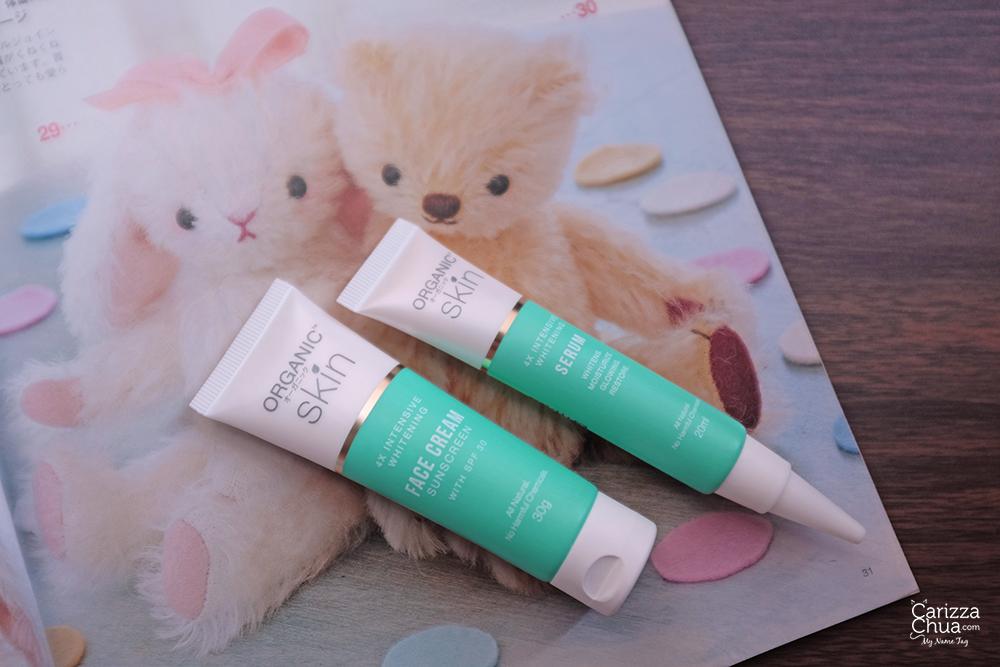 The set includes 65g soap, 100ml toner, 20ml serum, 30g cream and 100ml body lotion. Regular price at P1249.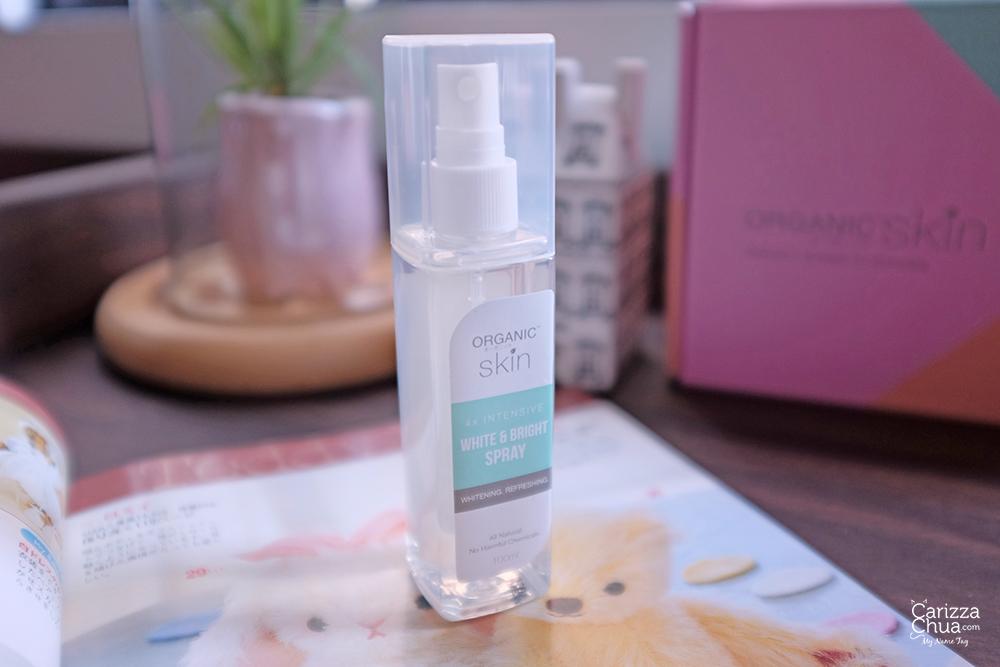 Organic Skin Japan 4x Intensive Whitening White & Bright Spray Face Mist (P300) is an on-the-go, face brightening product with hyaluronic acid that refreshes dull, and tiresome skin. It instantly replenishes nutrients, hydrates and locks in moisture to give your skin the boost to stay fresh all throughout the day.
If you're unsure with the right skin care routine, it's always best to start with all natural skincare products. It's still not a one-size-fits-all approach but it's safer to start by avoiding potentially harmful synthetic chemicals especially if you have sensitive skin. It's an eco-friendly option too!
Check them out on Shopee if you're interested to try 'cause you can get them for up to 50% OFF this 10.10! Also, look out for your fave Mall Brands in Shopee's Big Brand Giveaways, including Organic Skin. Plus, you can win up to P15,000 worth of exciting prizes! Join Shopee's Big Brand Giveaways starting today until October 10!