Surprise your furry friends with treats for the holidays! Ngiting panalo na naman si Kesha. 😂 She likes IAMS so much! I gave her a small trial pouch of IAMS adult dog food last month and she really enjoyed it. If you have a small puppy, I am sure he/she will like IAMS Dry Puppy Small Breed. You should try it!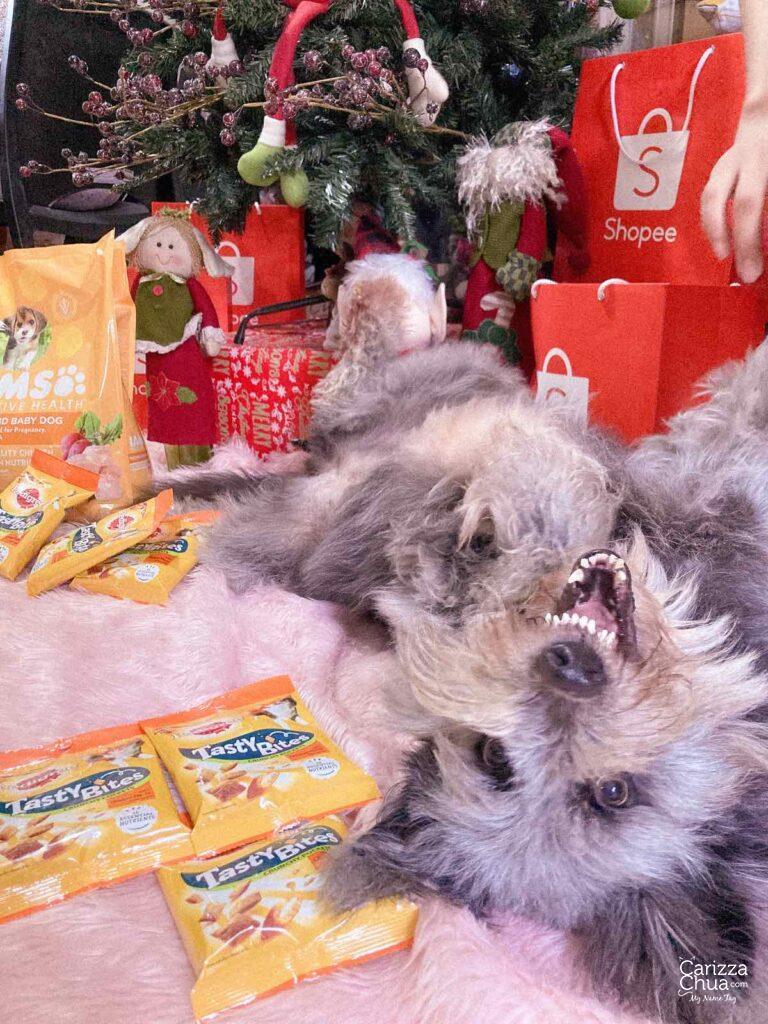 Going loco over these PEDIGREE Tasty Bites Dog Treats!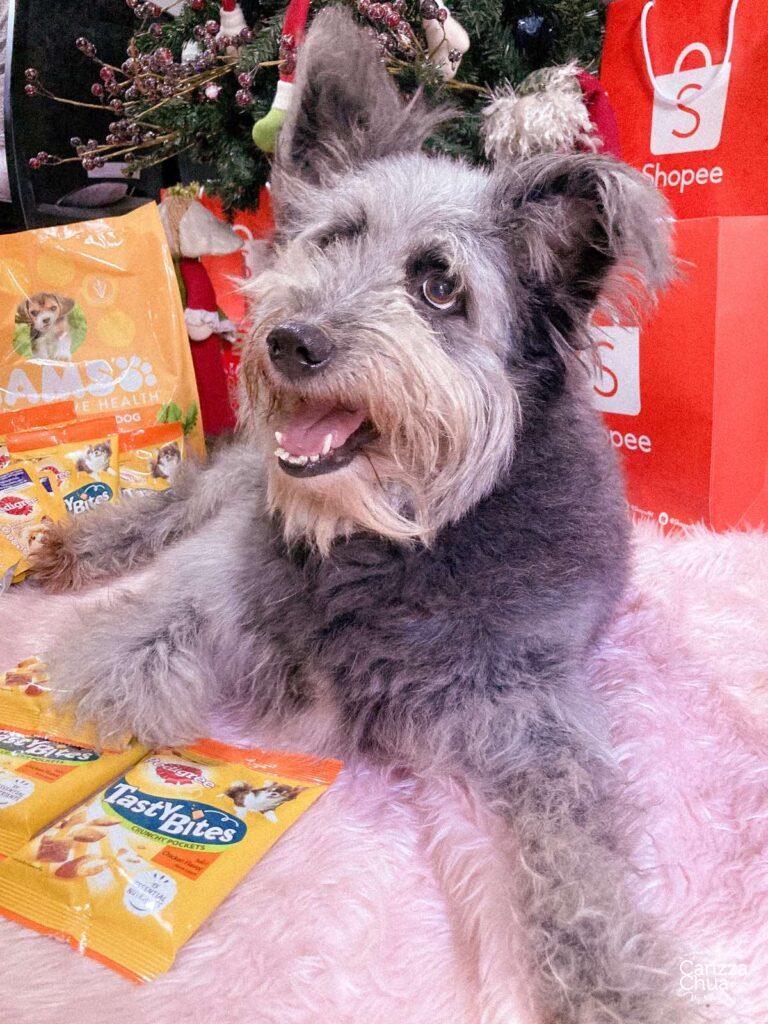 I give my pets boiled chicken and fish without any salt regularly. So once in a while I put PEDIGREE and WHISKAS wet or dry food as toppings to make their meals extra special. Here's Tipsy rubbing his chin on Whiskas wet food pouches!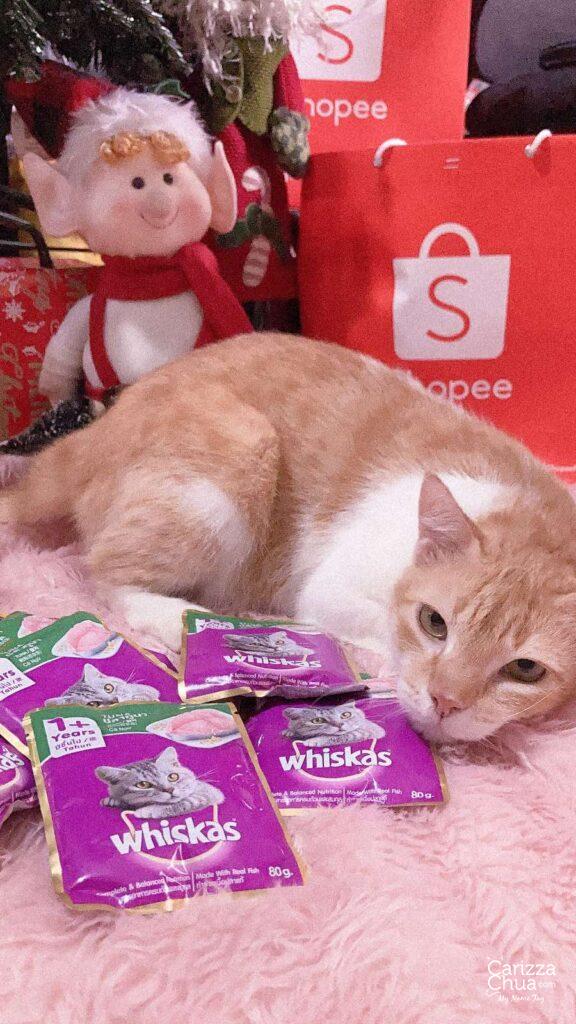 Starting today, get up to 50% off and free gifts with purchase at Pedigree and Whiskas official store in Shopee! They'll be giving away 1k gift vouchers too on livestream events! Check out their SALE and livestream schedules here:
SEASON OF GOOD PETS
Christmas has come early for pets! On this weeklong celebration, the PEDIGREE & WHISKAS Official Store in Shopee invites pet parents to remember to buy gifts for the good-est cats and dogs of the year.
Watch out for deals and treats from Nov 6 – 12, 2021:
Nov 6 – Season of Good Pets Brand Day
Get up to 50% off and free gifts with your purchase!
Buy 599 worth of Temptations, get Neck Pillow
Buy 599 worth of cat products, get Sheba Melty
Buy 399 worth of Dentastix, get IAMS Adult or Puppy
Buy 599 worth of dog products, get a dog bowl
Buy 399 IAMS, get a bag
Nov 7 – Pet Day Sunday
Restock on your furbaby's mealtime needs with up to 25% off on Pedigree & Whiskas products!
Nov 8 – Big Shopee Mall Sale Monday
Be worry-free on shipping and get up to Php 150 off for a min spend of Php 999
Nov 9 – Treats Two's-day
Get Treats for as low as Php 62 only! Buy 2, get additional 2% off
Nov 10 – Season of Good Pets pre-11.11 sale
Get up to 25% off and free gifts with your purchase!
Buy 399 worth of adult dog products, get IAMS Adult
Buy 399 worth of puppy products, get IAMS Puppy
Buy 399 worth of cat products, get Sheba Melty
Nov 11 – 11.11 Mega Sale
Get up to 50% discount on your purchase!
Buy worth 999 dog, get a dog bowl & Pet Express Voucher
Buy 399 IAMS, get a bag
Buy 599 cat products, get Sheba Melty
Buy 399 worth of Dry Adult dog food, get IAMS Adult
Buy 399 worth of Dry Puppy dog food, get IAMS Puppy
Buy 6 treats, get Tin Can
Nov 12 – Season of Good Pets Closing Sale
Don't worry about missing the sale, cause we've got you covered with these deals!
Get up to 50% off and free gifts with your purchase!
Buy 399 worth of adult dog products, get IAMS Adult
Buy 399 worth of puppy products, get IAMS Puppy
Buy 399 worth of cat products, get Sheba Melty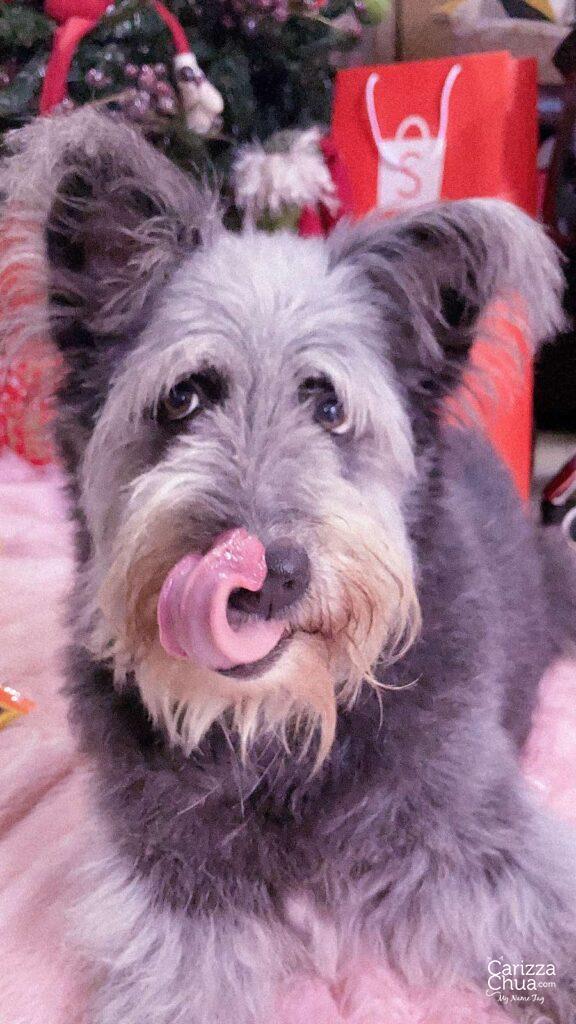 Kesha will surely avail those exciting deals this November! Watch and WIN 1k worth of Shopee vouchers during our livestreams on the following dates:
Nov 6 – 12 nn with Ady Cotoco
Nov 6 – 6 pm with Pat Lasaten of Ben and Ben
Nov 8 – 12 nn with Pet Express
Nov 10 – 12 nn and 6 pm
Nov 11 – 12 nn with Ady Cotoco
Nov 11 – 6 pm
Nov 12 – 12 nn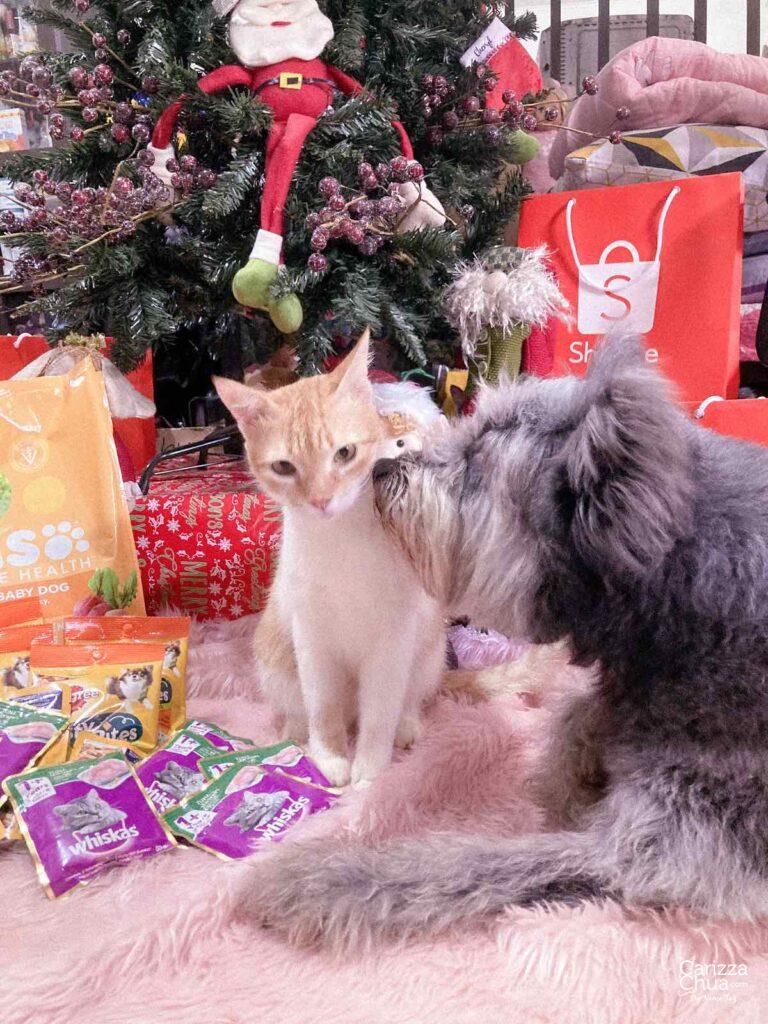 Kesha and Tipsy are super thankful for the yummy treats! I can assure you they've been good this year, Santa Shopee! Remember to share the Christmas joy with your pets with PEDIGREE & WHISKAS! PEDIGREEFeedTheGood #WHISKASNutriYum #CESARMakeMomentsSpecial #IAMSWhoIam
Last Updated on 2 years by Carizza