Last year, I went to Stesso Clinic to seek help with my forehead lines. The stress at work, overtime at Siamese, binge watching on Netflix, Youtube and Tiktok are all starting to show their effects. I notice that as I get older, the fine faint lines horizontally across my forehead have become much more prominent. I initially had an appointment at Belo clinic but I felt bad when they told me I needed 20+ injectables. Am I that old? Haha so I went home with lines all over my face then after a while, with some heavy convincing from friends, I finally gave botox a try but this time, I went to Stesso Clinic.

Dr. Lalaine Ambulo was very patient in explaining this treatment and pointed 20 sections where I need the botox.
Botulinum Toxin injection is a safe and effective way to improve your appearance as it will surely relax the facial muscles that causes wrinkles. It can instantly minimize the appearance of frown lines, crow's feet, and forehead/neck lines and last for 6 months. This can also effectively deal with muscle stiffness/spasms, and can be used to treat excessive sweating. Botox is actually a brand of Botulinum Toxin Injection but please allow me to use the shorter term in this blog post to make my explanation easier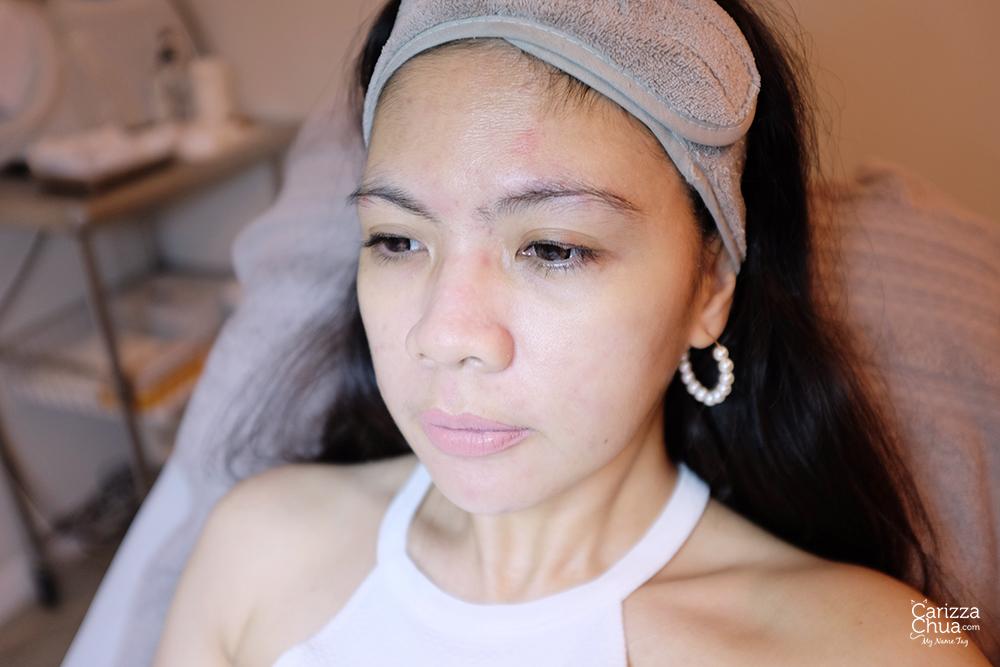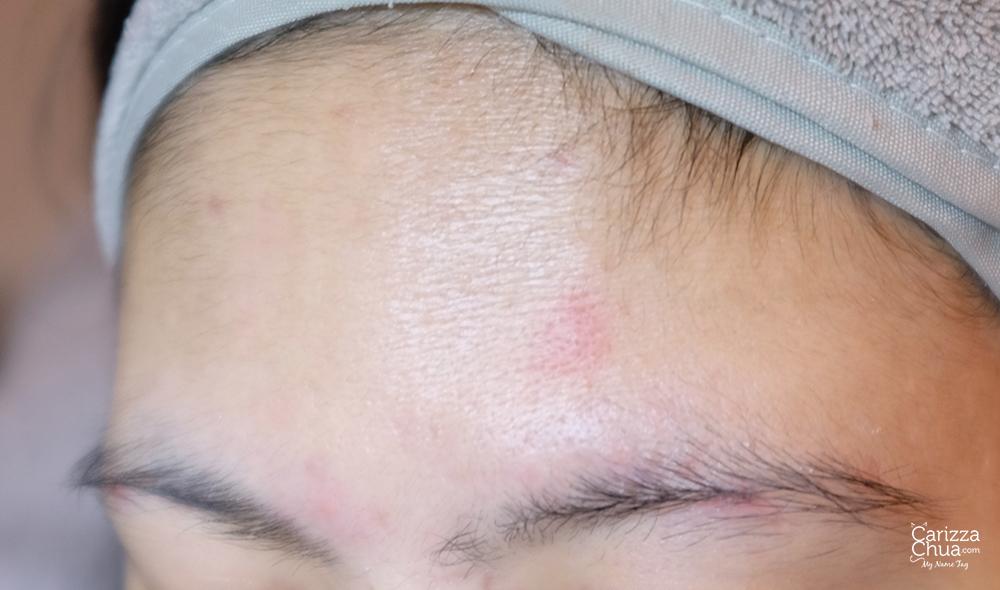 So basically botox preserves the skin and stops lines developing. It softens and temporarily freezes the muscles, which means the treated area will stay flat. Doc Lalaine gave me 20 units across my forehead, crow's feet and eyebrow area. During the process, I was asked to move my face muscles, smile and even raise my eyebrows. She wanted to make sure that the treatment will still make my facial expressions look natural.
Was it painful? For someone who cannot even tolerate pimple injections, yes, it hurts just like that. During the whole process I was trying to be calm and imagining that my eye and forehead area has 20 pimples that need to be injected. But it was fast and sharp. You can ask them to apply cold compress after each inject as well. The process was really fast and you can immediately see the difference right after. Doc said the full effect will kick in after a week.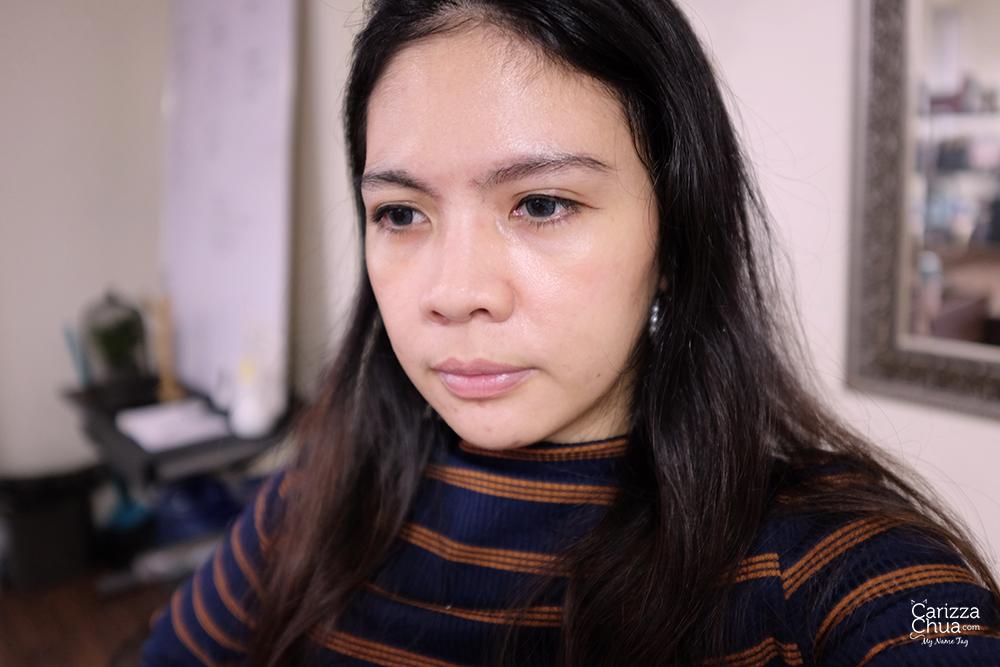 Bruising and redness is common but for me, the redness faded quickly. It really depends on how sensitive your skin is. I was very happy with the result and it lasts for more than 6 months. I just noticed that my forehead is a bit shiny after the treatment.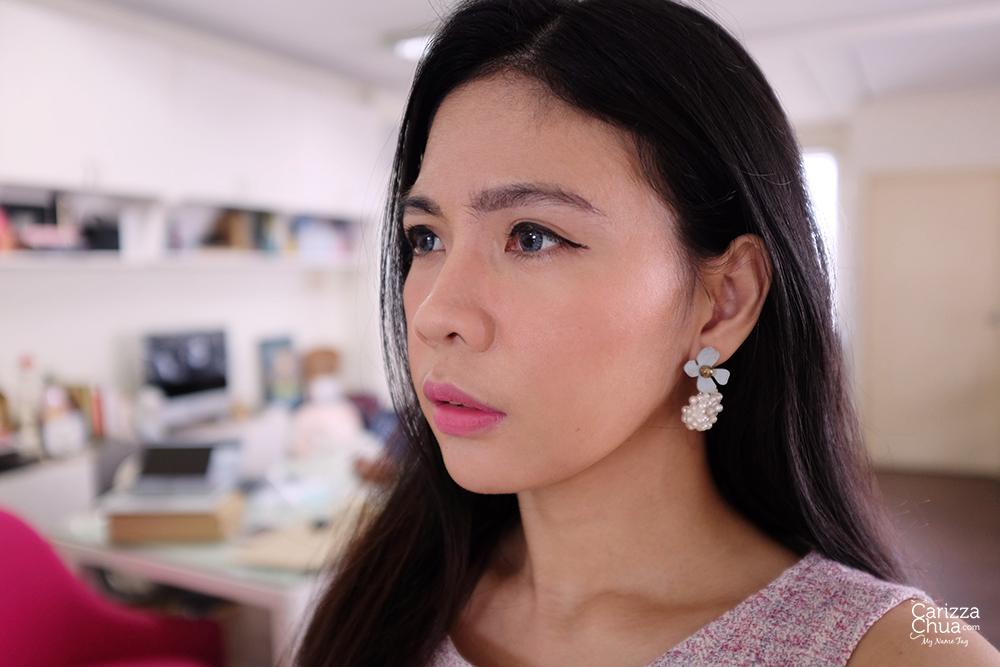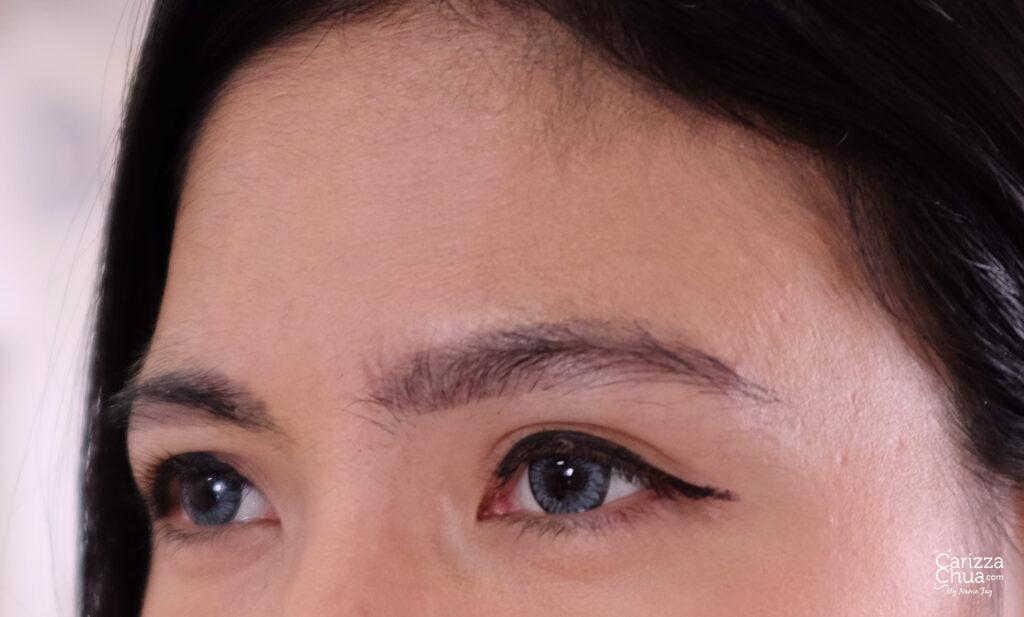 Super happy with the result! I feel younger and no more creased foundation whenever I wear makeup. I noticed the lines are getting visible again on the 8th month. To keep results looking optimum, Doc also advised to stay away from smoking (which I don't really do), excess alcohol (same same), sun exposure and getting stressed as these contribute in breaking down collagen faster, decreasing the longevity of botox. Lastly, price depends on the number of units and dosage.
Want to try this treatment? Stesso Clinic is offering a 30% discount on Botulinum Injection from November 9 to 23. Visit www.stesso.com.ph to book your appointment today!