Sometimes applying skincare on the outside is not enough. Maintaining a healthy glowing skin seriously takes a lot of effort so skin treatments, vitamins and oral supplements are also needed. Recently, I am using HAKUBI White C products. The brand recently launched here in the Philippines and they are now available on Shopee and Watson's nationwide.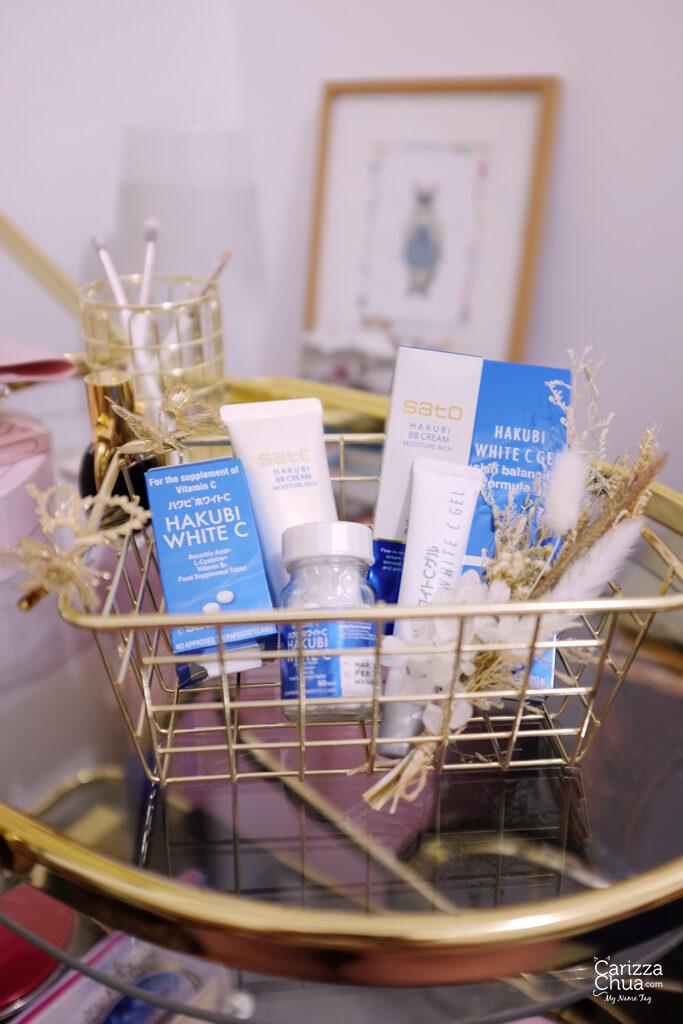 The products come in a blue metallic packaging. It looks a bit serious and pharmaceutical but that's how things work in Japan. No wonder, because it is made by Japanese skincare innovator, SATO Pharmaceuticals.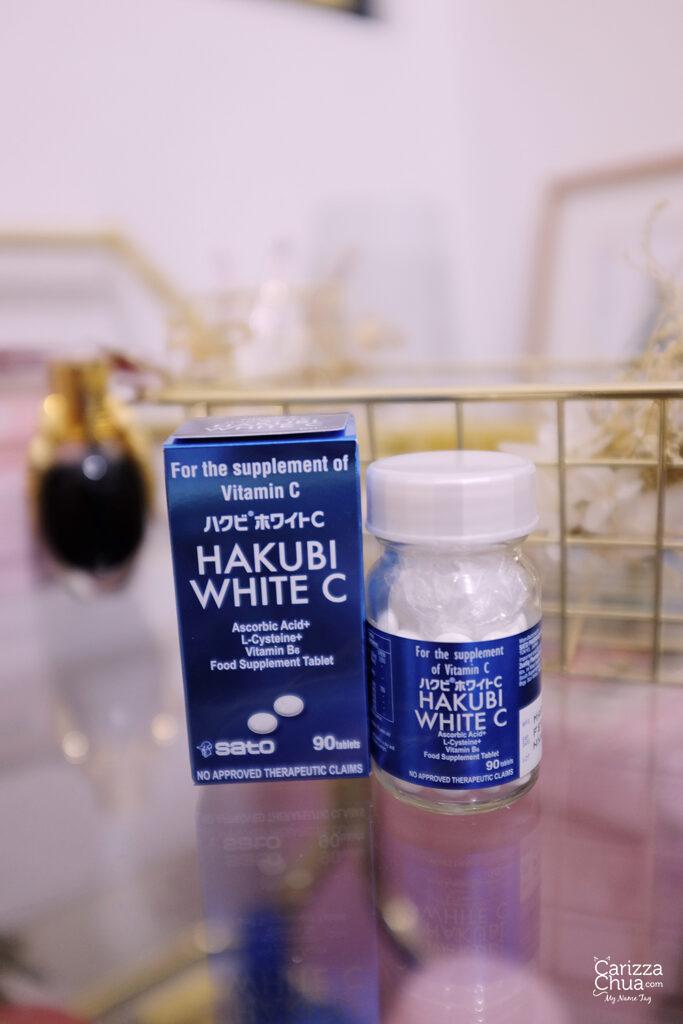 Hakubi White C Food Supplement is an oral skincare supplement that helps to boost our overall skin condition, health, radiance and repair from the inside. It is formulated with Vitamin C, L-Cysteine amd Vitamin B6. It doesn't only help in improving skin condition but also helps to boost immune system and general health.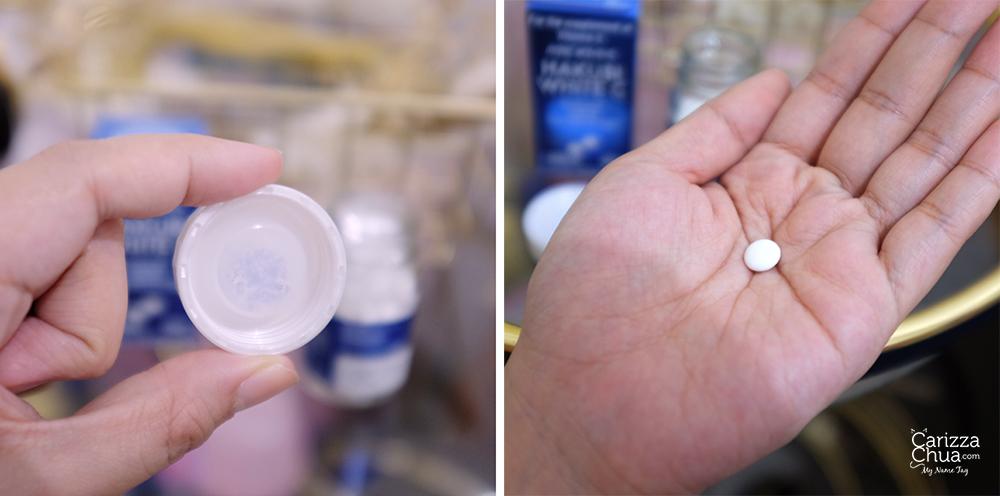 The bottle has 90 tables which is good enough for a month's consumption. The bottle cap has a slot for the silica gel as well to absorb moisture.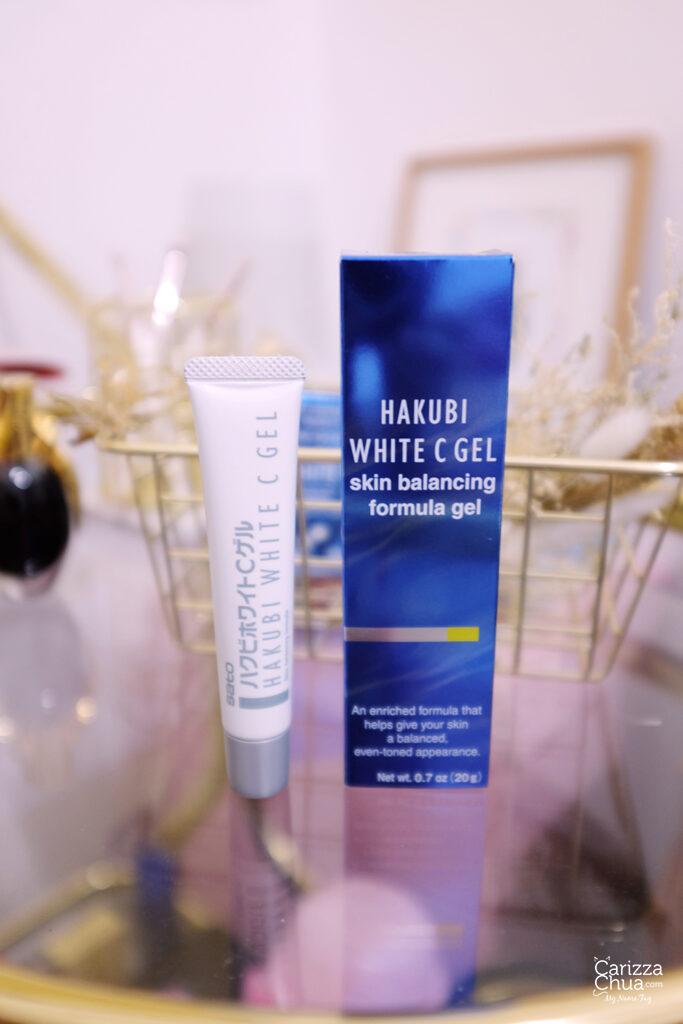 I'm also using Hakubi White C Gel on my skin every morning and evening to achieve a balanced, even-toned skin. It's an unscented, transparent gel that is easily absorbed on skin. I apply it on my face, neck, underarms, elbows and knees. It contains Magnesium Ascorbyl Phosphate, a concentrated Vitamin C derivative, that helps prevent spots and freckles caused by sunburn. I also have Hakubi Q10 Cream but to be honest, I like the consistency of the gel form more so I'd just use it when I run out of gel.
After 3 weeks of use, I notice that my skin is healthier and has less blemishes. It speeds up healing of pimple marks and I can take photos even without concealer or heavy foundation. Speaking of makeup, Hakubi also has a BB Cream! Hakubi BB Cream is moisture rich and has SPA 30 PA+++.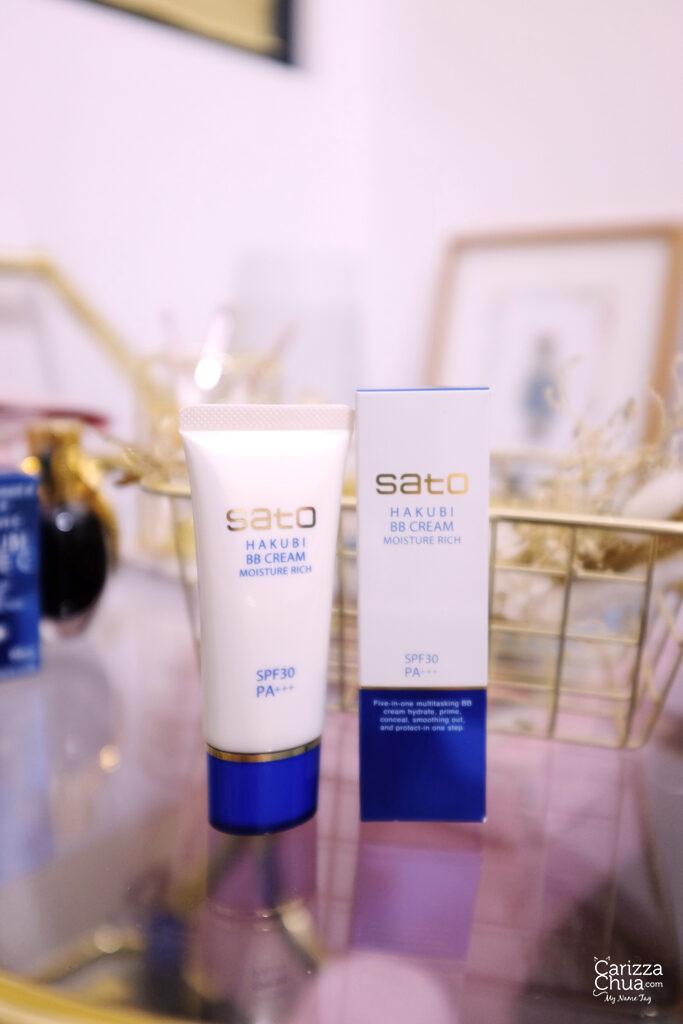 Its main ingredients are Hyaluronic acid, Squalene, and Collagen – for moist and elastic skin. It acts as a sunblock, essence cream, concealer, makeup base and foundation. A 5-in-1 BB cream. It hydrates the skin while it acts as a primer, conceals pores and blemishes, it feeds your skin with natural ingredients to make it look more healthy and protects the skin from the harmful rays of the sun.
The consistency is just light and it won't completely cover up your skin. It doesn't feel heavy nor oily when worn the whole day. This BB Cream is only available in single shade though. I'm just lucky that it kinda matches my skin tone and it doesn't oxidize when applied.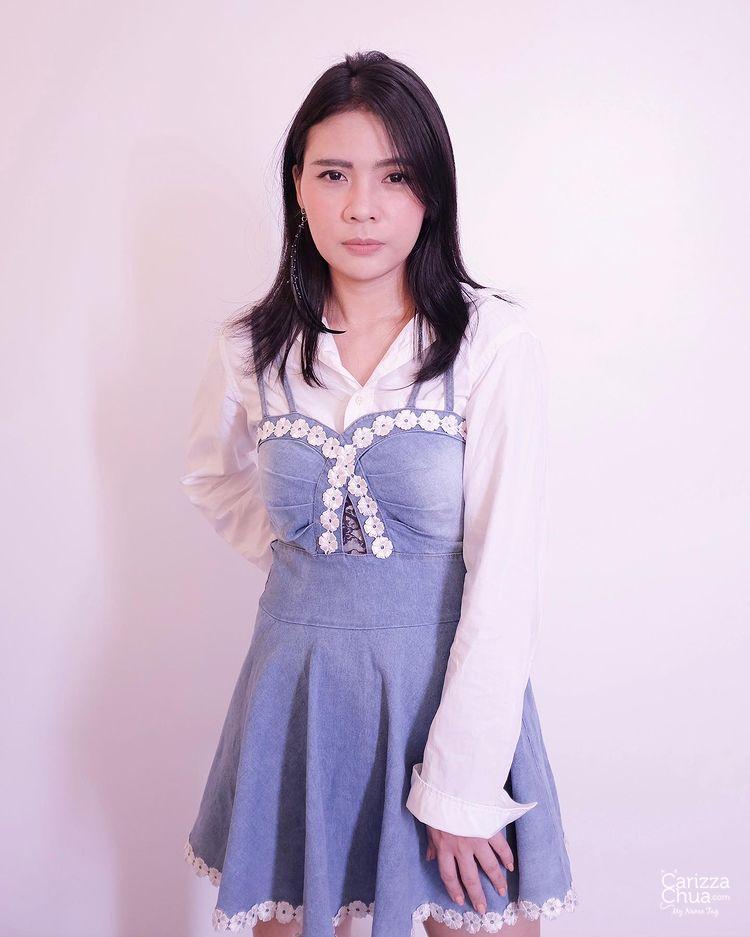 Overall, I am very satisfied with the HAKUBI products I have used!
You can now shop online at their official Shopee store here: https://shp.ee/c823pwx
Last Updated on 2 years by Carizza