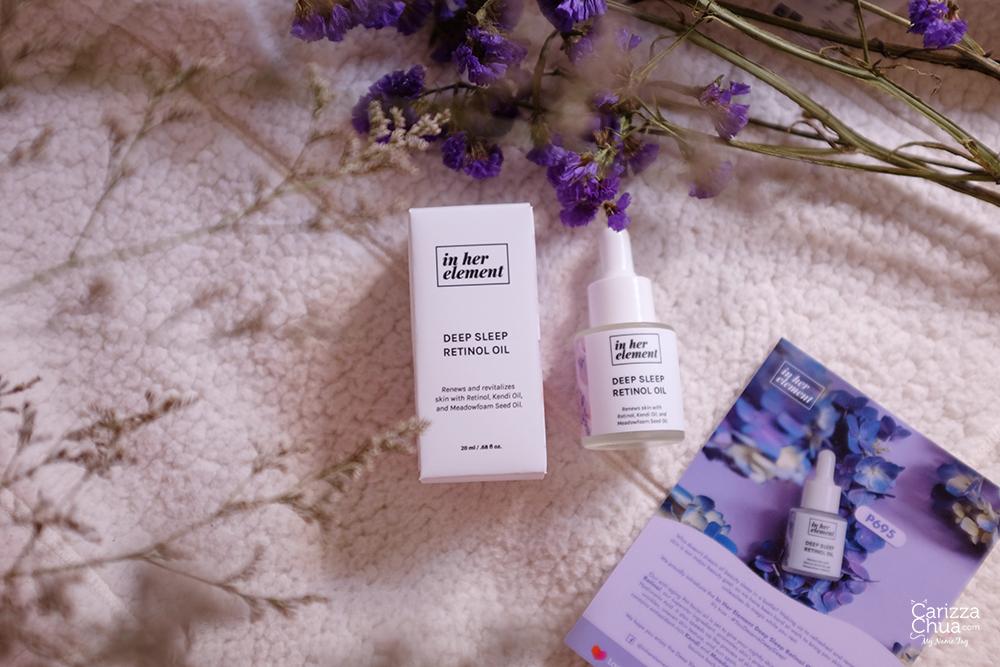 Few months ago, I've started adding retinol in my skincare routine hoping to prevent skin aging. I love the effect on my skin and it instantly became my favorite ingredient in skincare products because it works deep below the skin at the cellular level to reveal fresh, bright skin. Products with retinol can be a bit expensive but as my skin matures, I need to choose products with better ingredients. Does that mean I need to splurge? Not really. When I heard about In Her Element Deep Sleep Retinol Oil, I was very excited to try it. It's from a local skincare brand and it's less than 1k so I know it's something that I can definitely continue using after the trial period.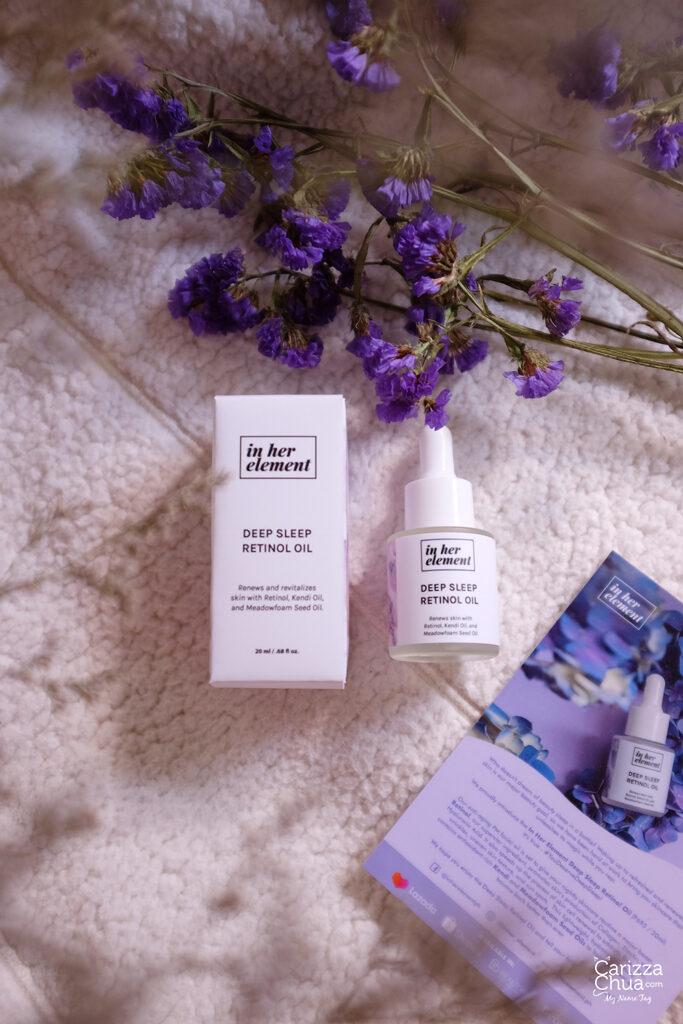 So here's my honest review after two weeks of testing the product.
I've been using it 3x a week since the last week of October. In Her Element Deep Sleep Retinol Oil is a lightweight, moisturizing oil that helps you wake up with glowy, smooth, and revived skin. Retinol is one of the most effective age-management ingredients because it can stimulate hyaluronic acid, collagen, and elastin production giving you smoother skin and brighter, more even tone. Deep Sleep also has kendi oil and meadowfoam seed oil to moisturize and replenish your skin while you sleep.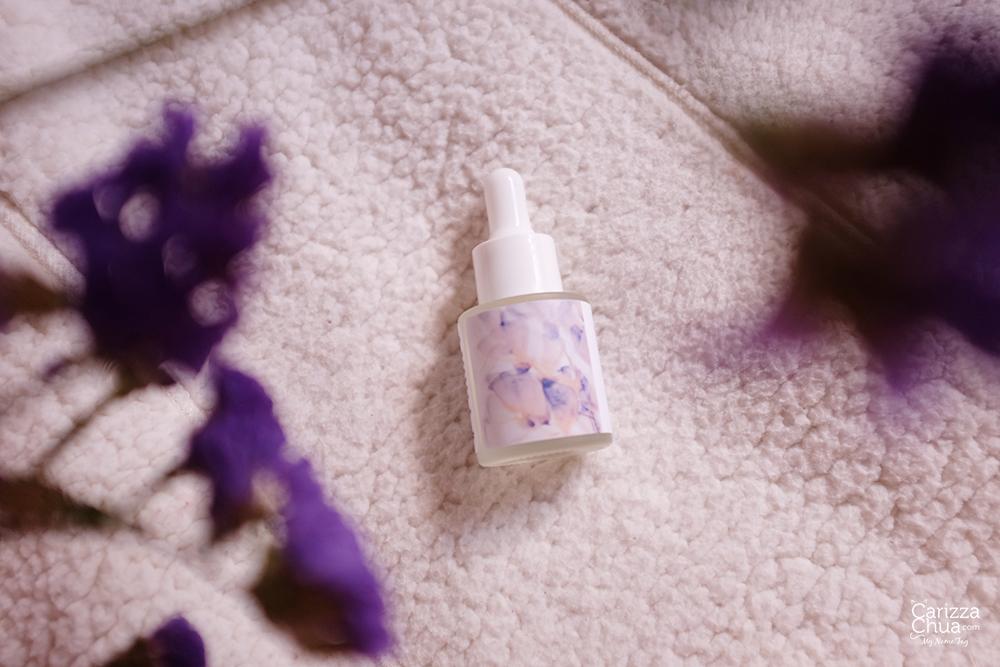 One dropper bottle contains 20ml and retails for P695 on their website. You would only need a few drops to cover your face, so this bottle will last you a long time.

Generally, I feel uncomfortable with facial oil but this product doesn't feel sticky or greasy at all as long as you only put ample amount. It has a light herb scent, feels very nourishing and has a tendency to stay on the skin for quite some time after application. Does it sting? No. It only contains 2% hydrogenated retinol so you get the effect without the harshness. The downside? I have oily skin and my face feels a bit greasy when I wake up so no more Facebooking in the morning cause I have to wash my face right away.
Ingredients: Caprylic/Capric Triglyceride, C15-19 Alkanes, C13-15 Alkane (Hemisqualane), Aleurites Moluccanus Seed (Kendi) Oil, Caprylic/Capric Triglyceride, Hydrogenated Retinol, Dipropylene Glycol (and) Boswellia Serrata Gum, Limnanthes Alba (Meadowfoam) Seed Oil, Santalum Spicatum (Sandalwood) Seed Oil, Tocopheryl Acetate (Vitamin E), Ethylhexylglycerin, Fragrance
Use it at night. When you use this product, you need to avoid sun exposure as retinol can increase skin photosensitivity. To prevent the product from degrading, I also keep the bottle in a dry place away from sunlight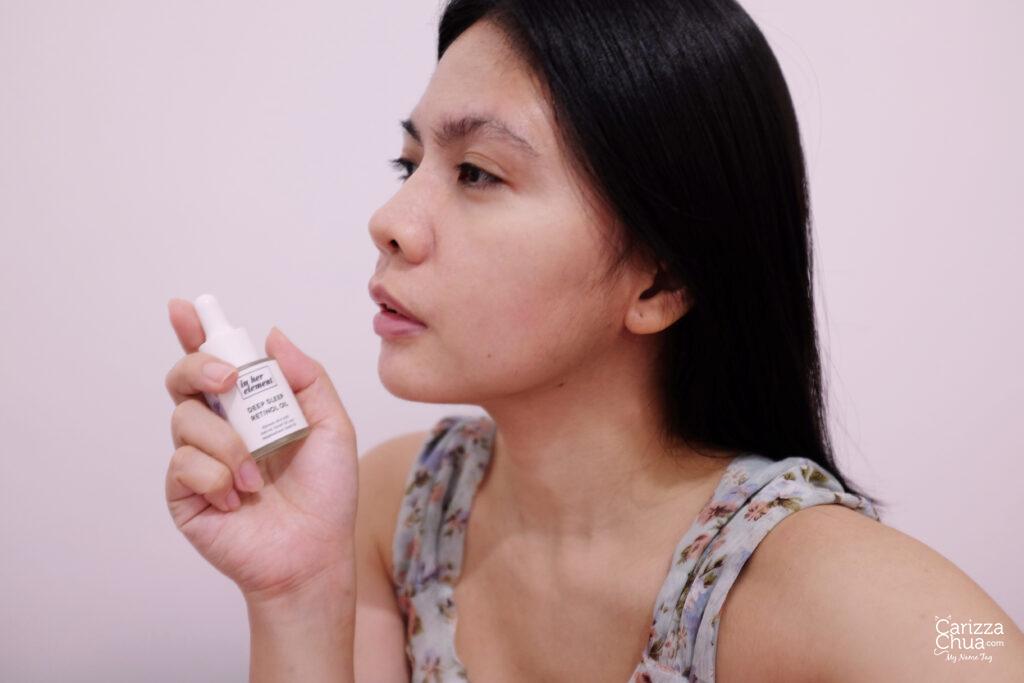 So far, no visible results on lines and wrinkles on my forehead but I'm sure it is something that can prevent them from getting worse because my skin feels baby soft after every use! Normally, retinol products often take months to see the benefits (because you don't use it everyday), but once you do, this undoubtedly will become a product that's hard to part with.
Available in Lazada, Shopee, BeautyBar and BeautyMNL.