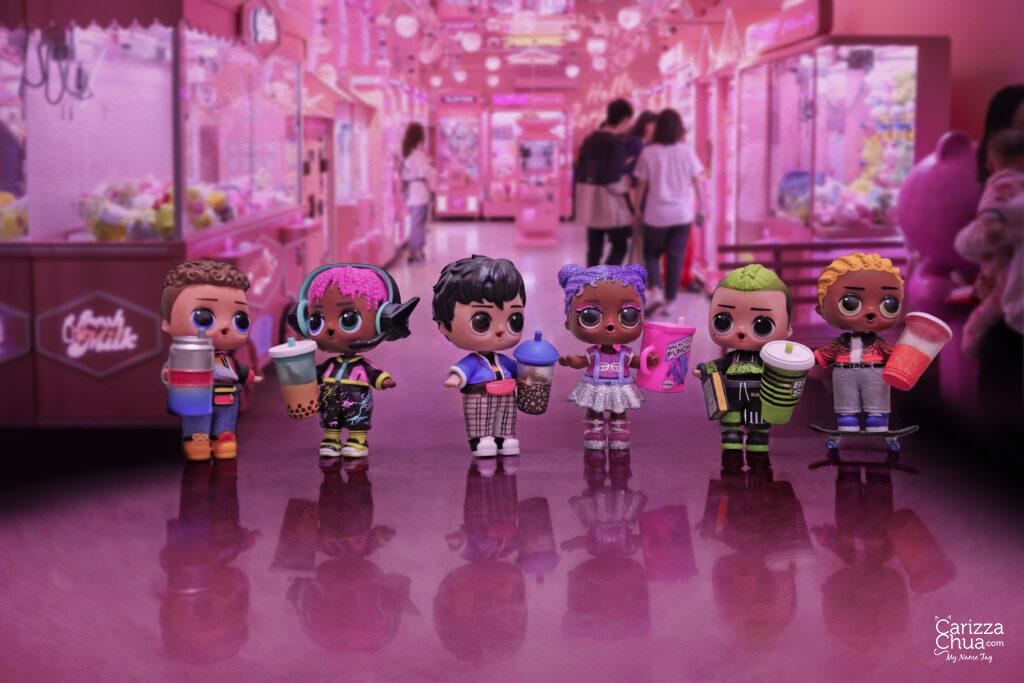 Today, I unboxed 6 LOL Surprise Boys Arcade Heroes! These are Action Figure Dolls with 15 Surprises each including the Hero Suit, Boy Doll or Ultra-Rare Girl Doll, Shoes, Accessories and the Trading Card.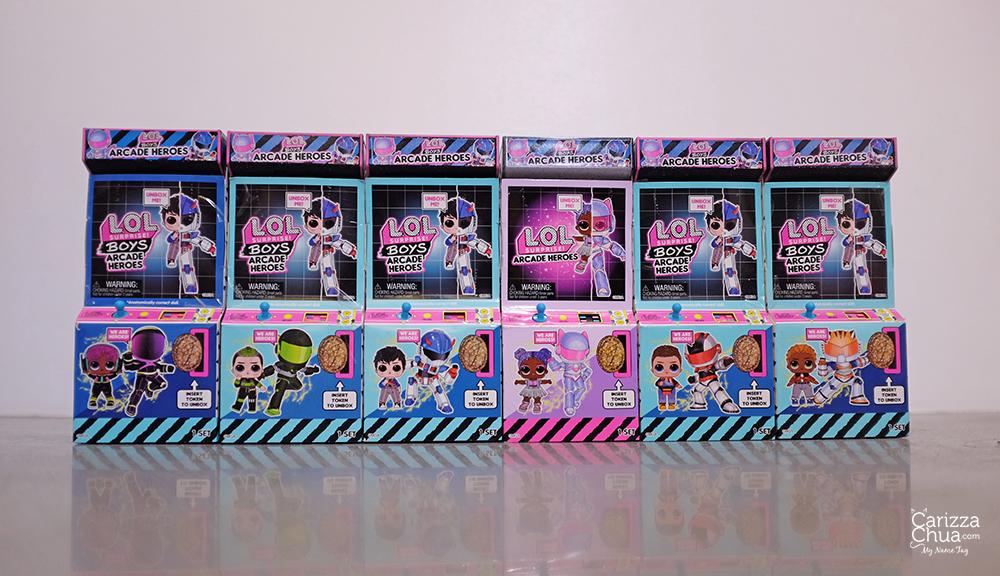 I really like the arcade themed box. I've actually seen this on LEGO but I think Arcade Heroes are so much cuter. Each side panel of the arcade box has character designs and so much details about each doll.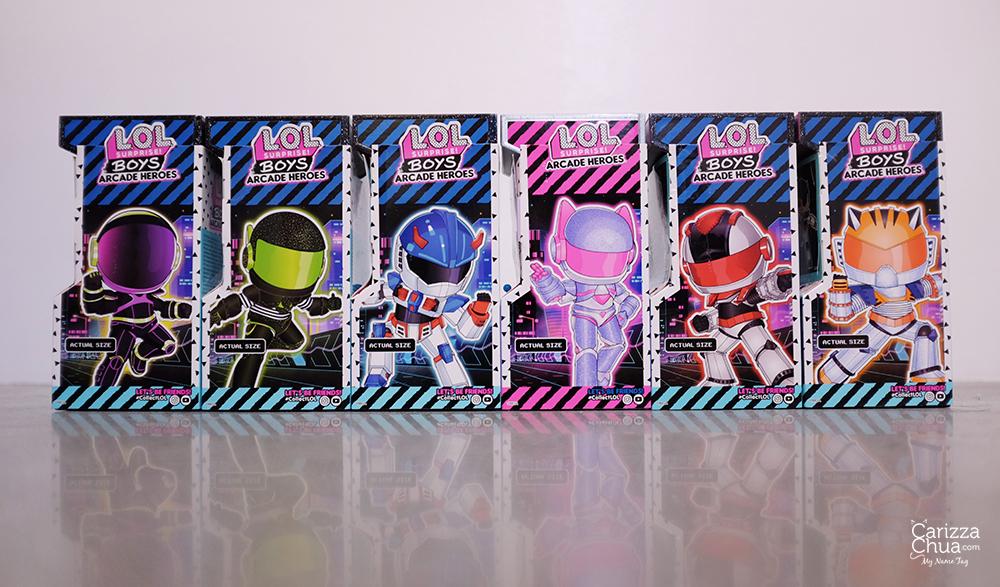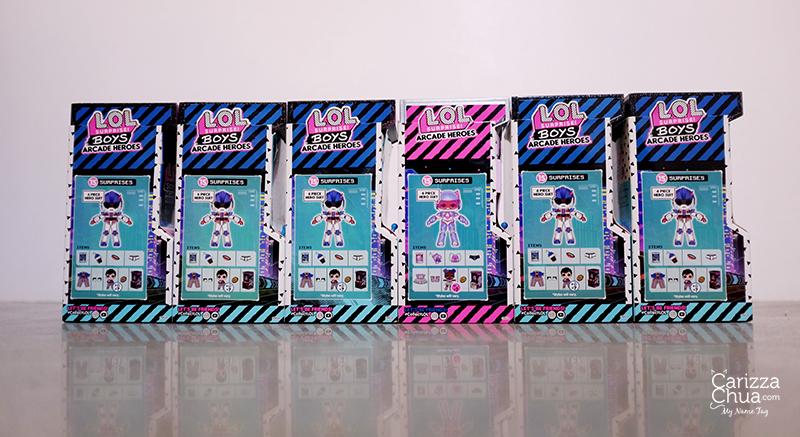 As you remove the outer box, you will see the silhouette of the dolls on the "screen".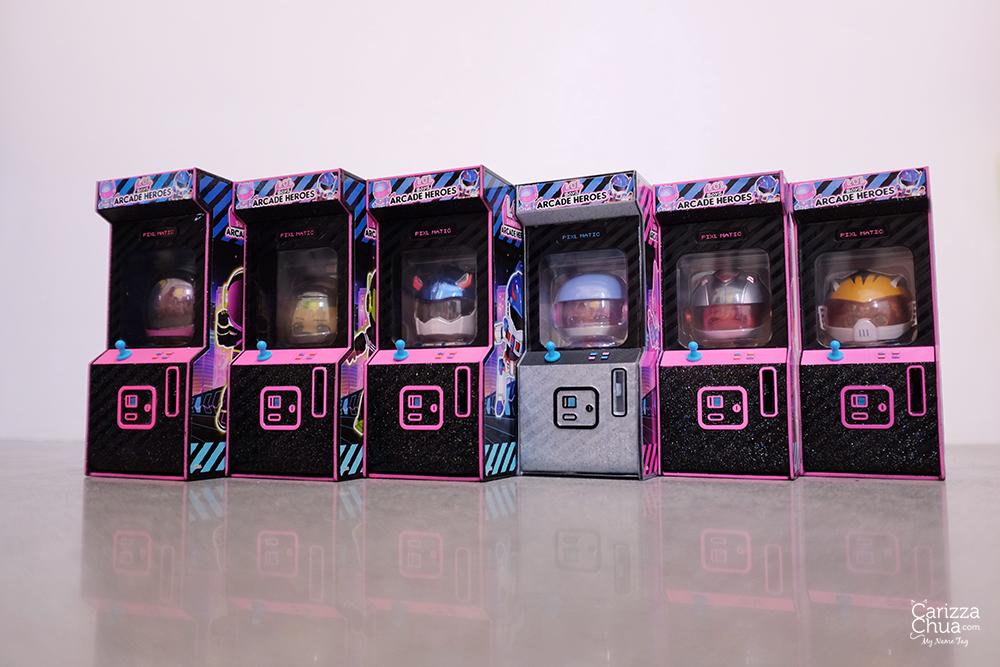 You have to insert the token into the arcade game package to open the package and reveal a futuristic, 6-piece hero suit. It's so fun to unbox the suit piece-by-piece to reveal the LOL Surprise Boys doll underneath. The boys are all anatomically correct.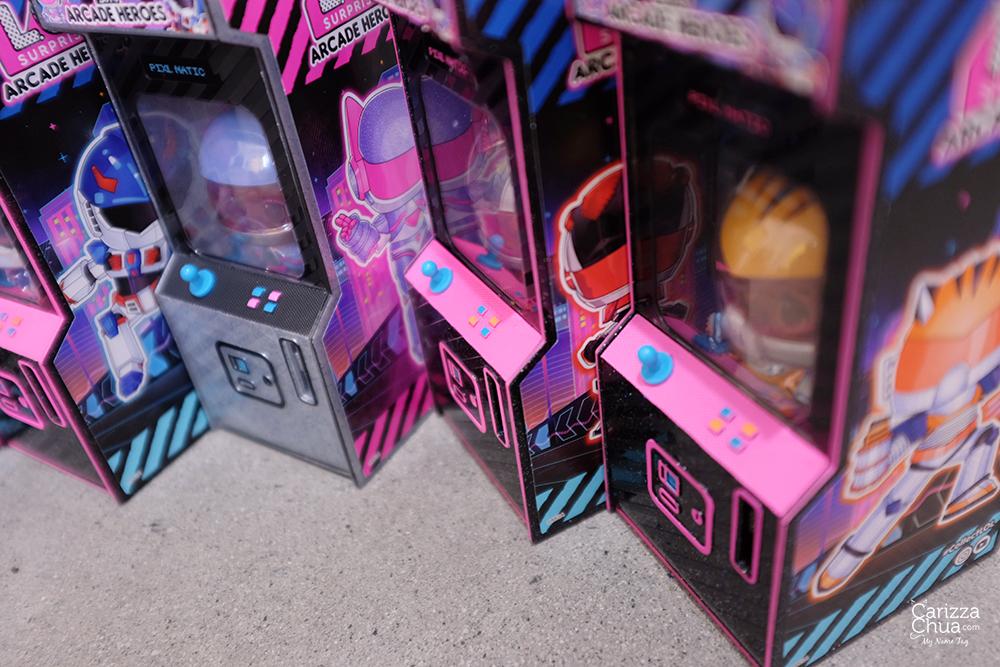 There are 15 surprises! (1-6) 6 piece Hero Suit; (7) trading card, (8) bottle, (9) accessory, (10) undies, (11) outfit, (12) shoes, (13) token, (14) arcade package and (15) L.O.L. Also includes a collectible trading card. Here's one doll trying to unbox all his accessories from the arcade screen. It rotatable and quite tricky to remove but yes, all surprises are rolled in there!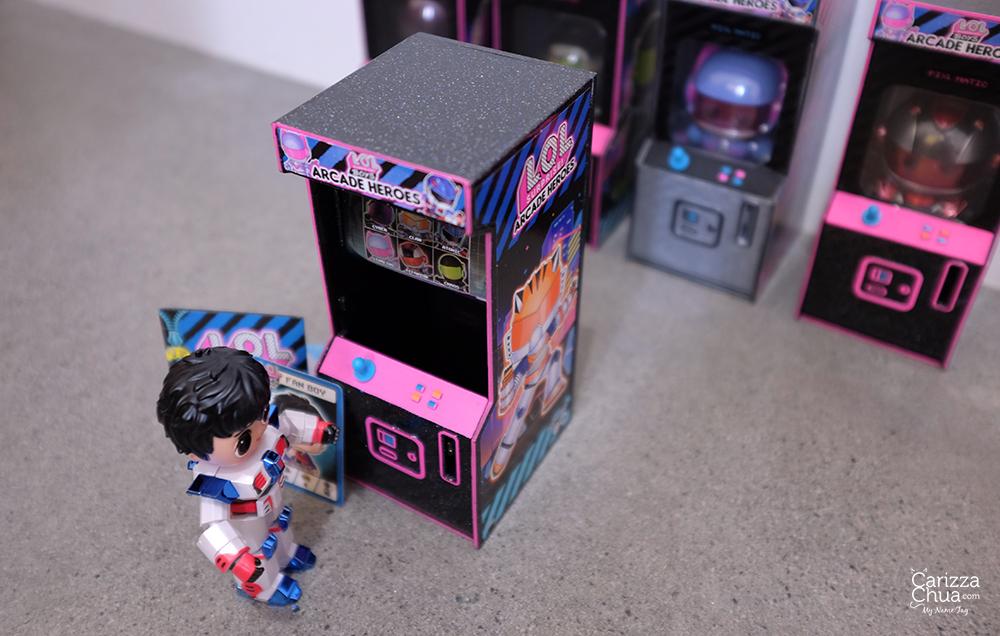 Here are the 6 Arcade Heroes: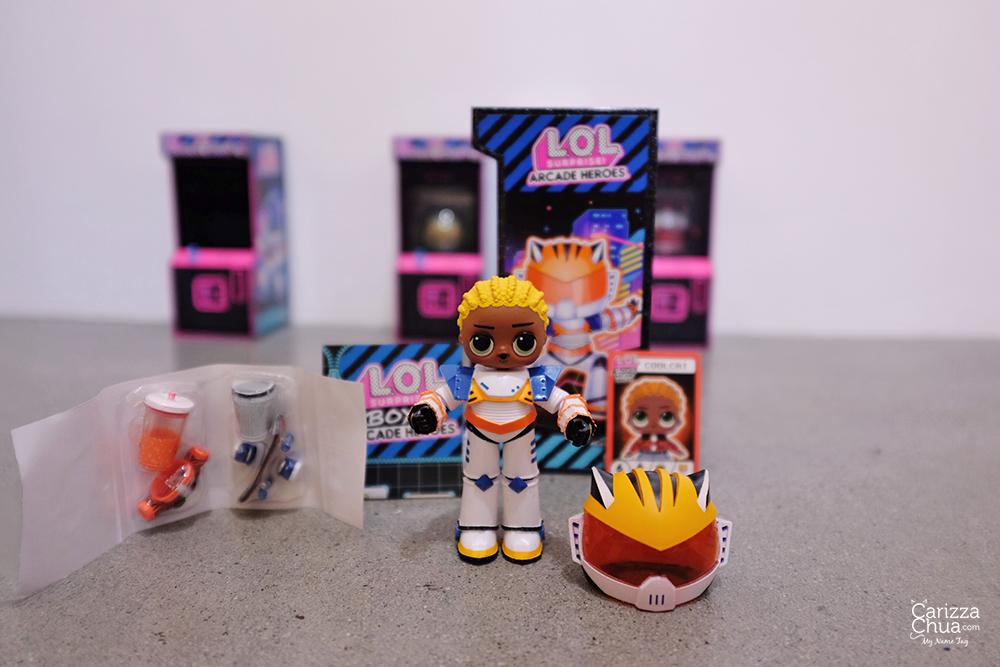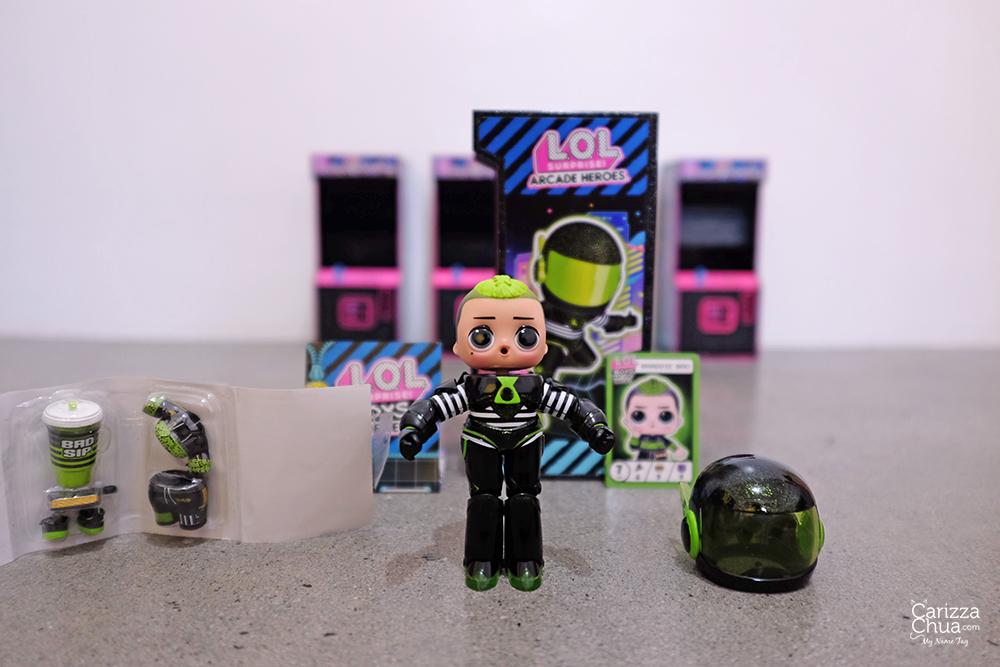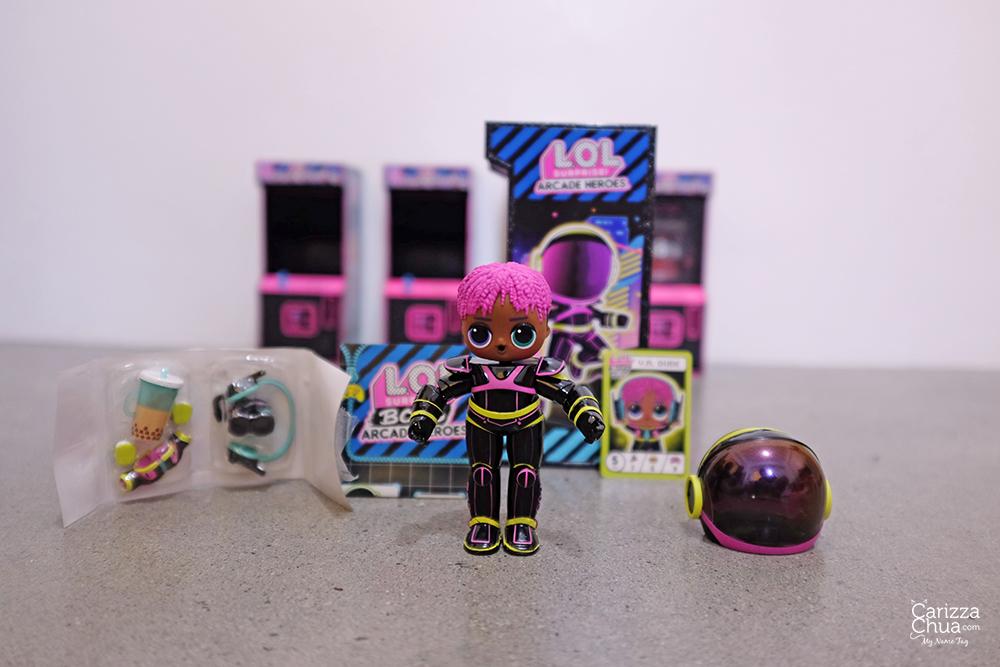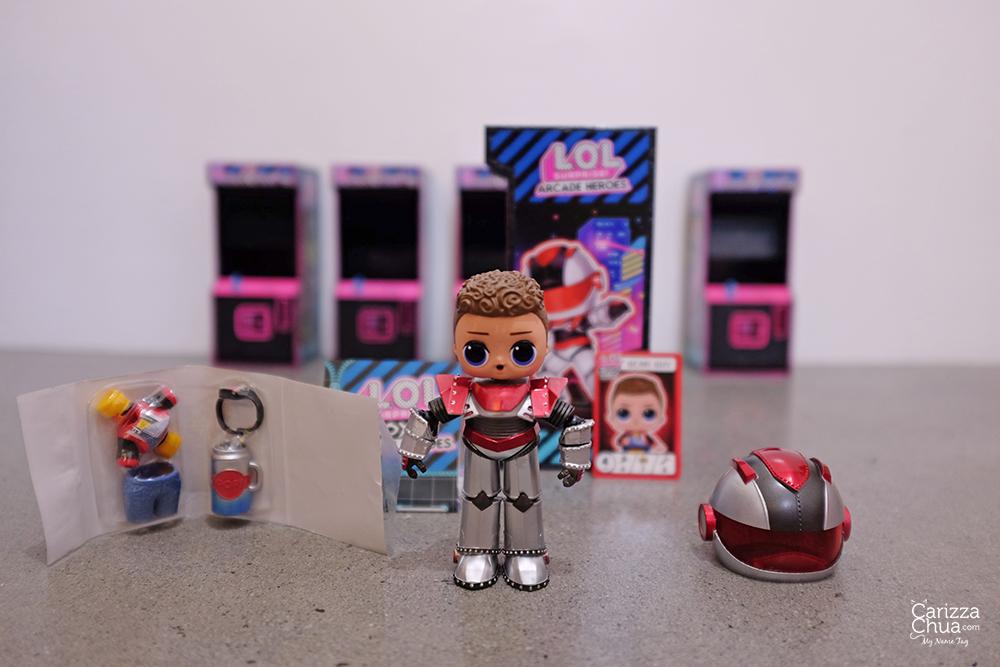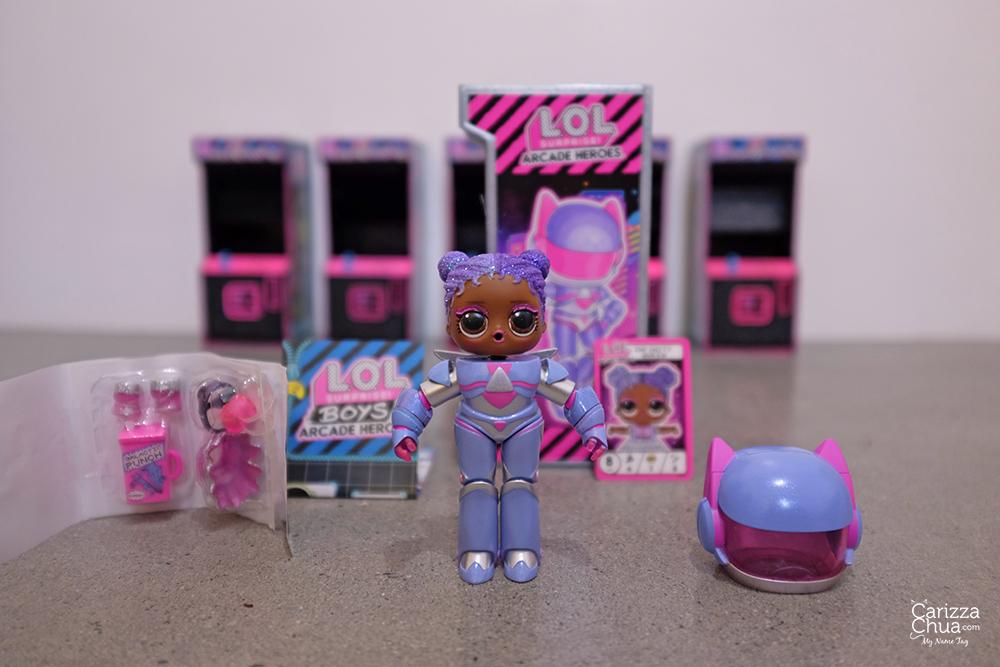 If you want to see how these dolls are unboxed from the arcade game, watch the video below: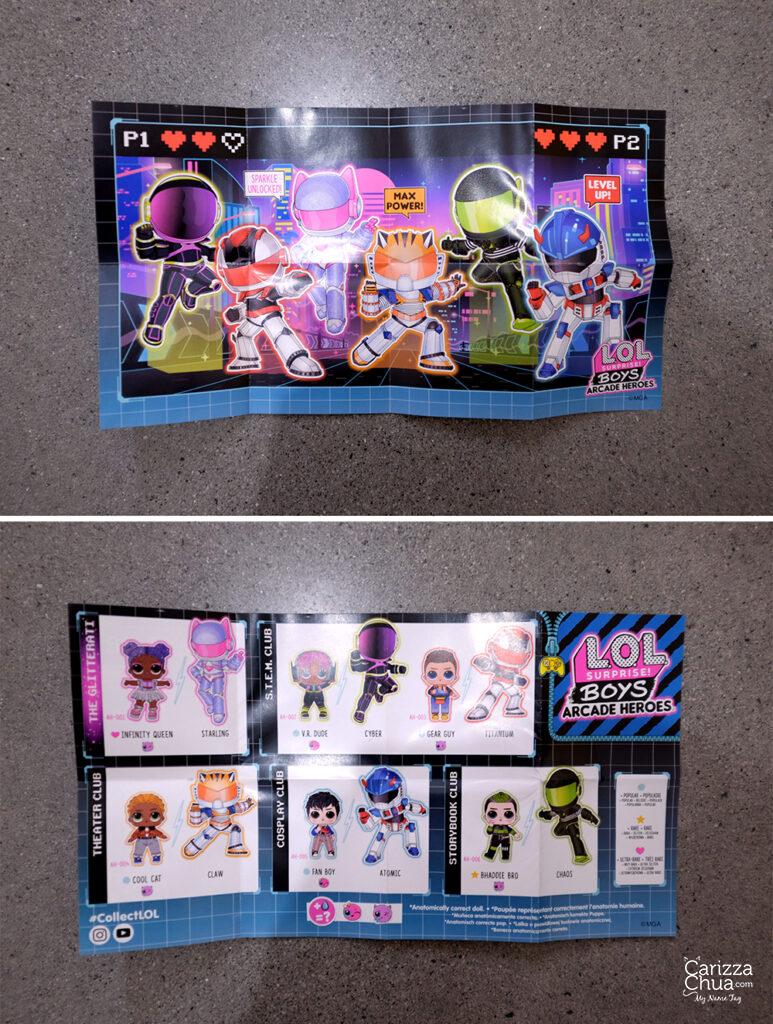 You can feed or bathe doll to discover water surprises, including color change! I had trouble with the color change because nothing happened on my dolls. But I enjoyed all outfit changes and different poses anyway!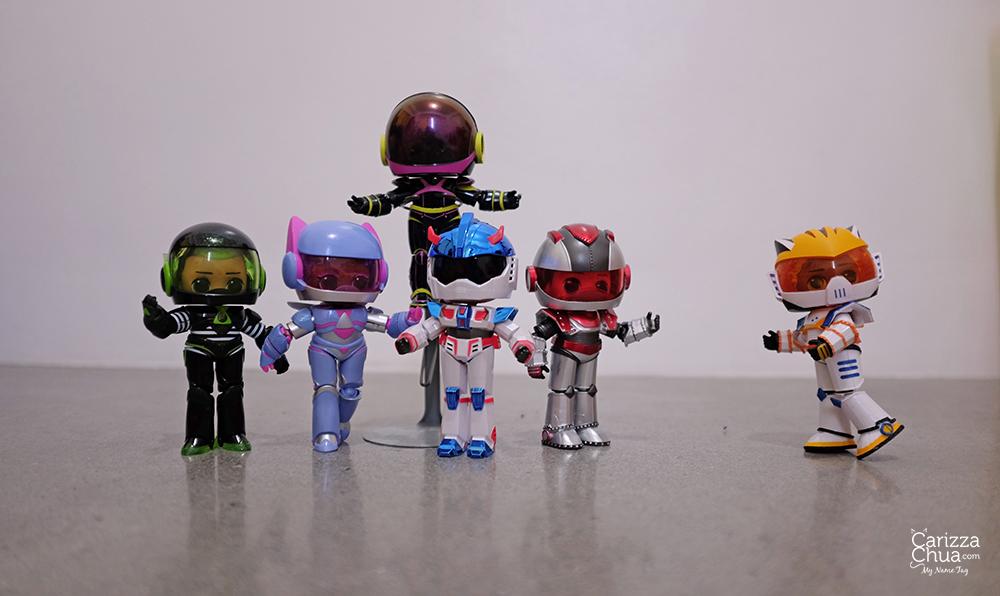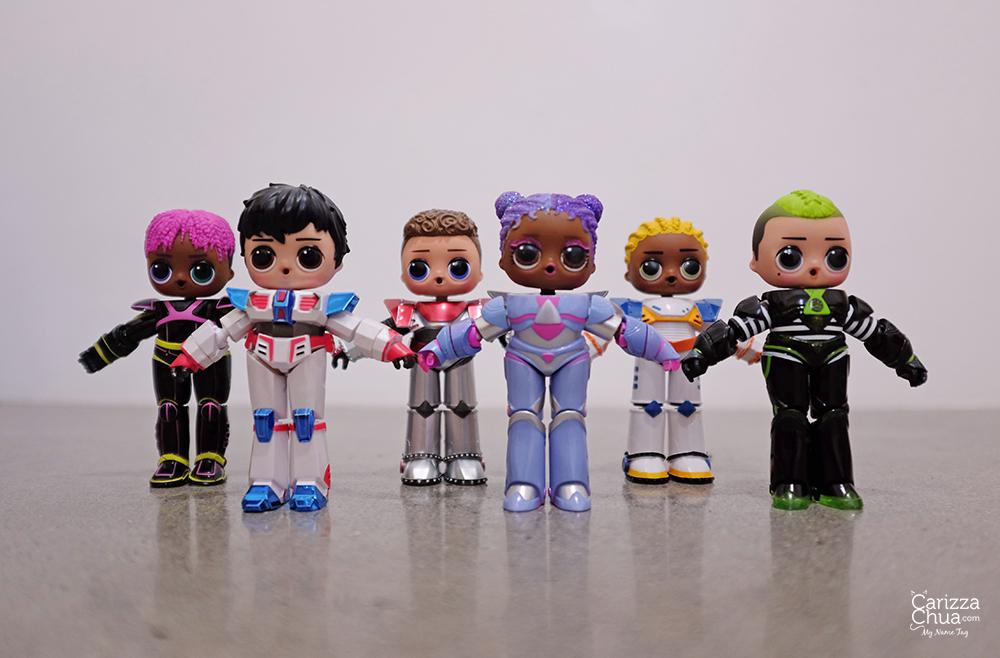 Now, we just need some villains! Ahem, LOL, ahem.
This is how they look like with their underwear…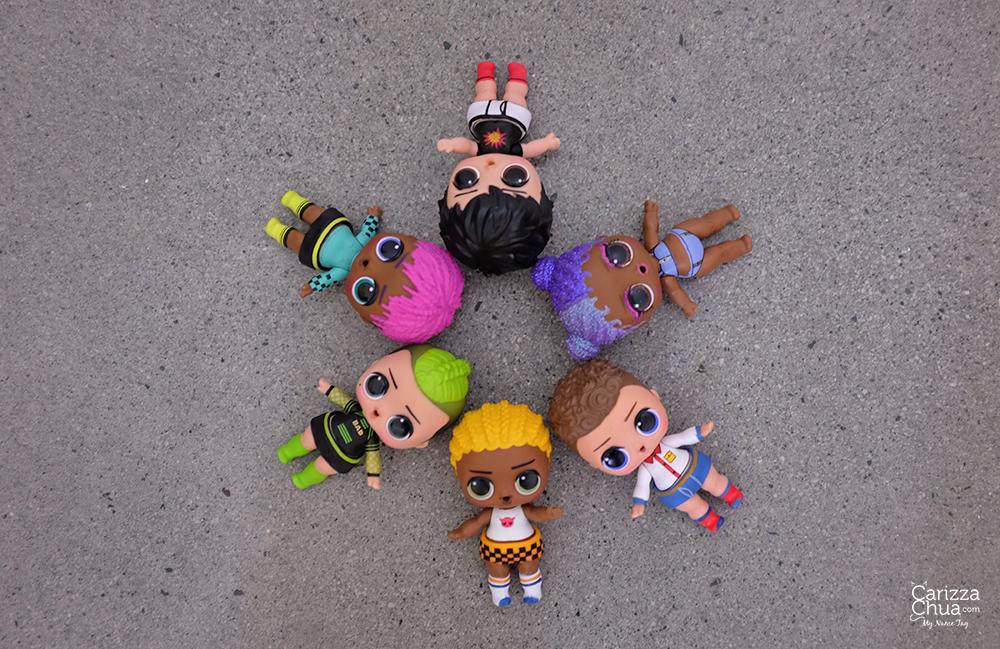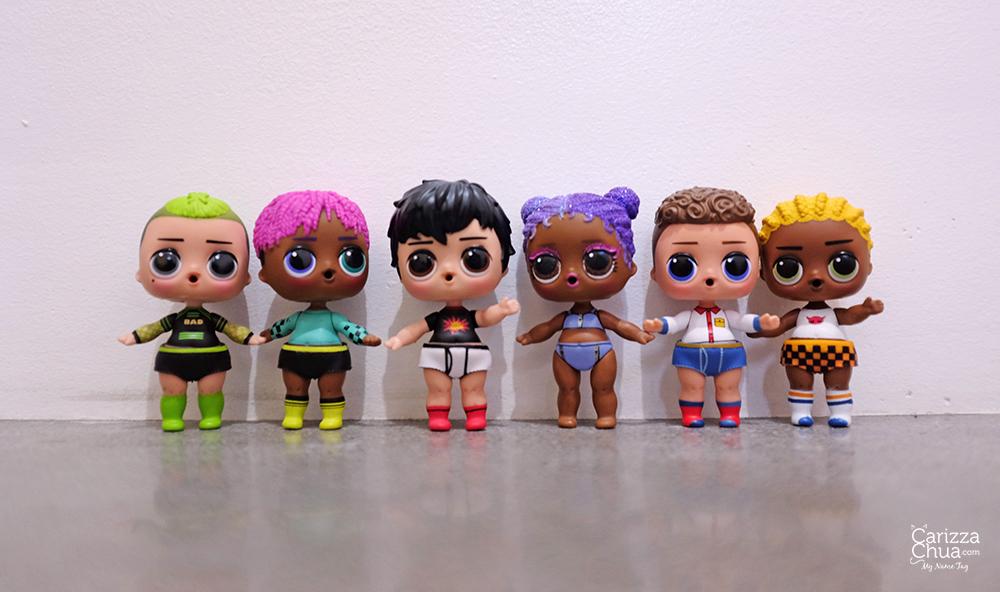 And this is how they roll on casual days!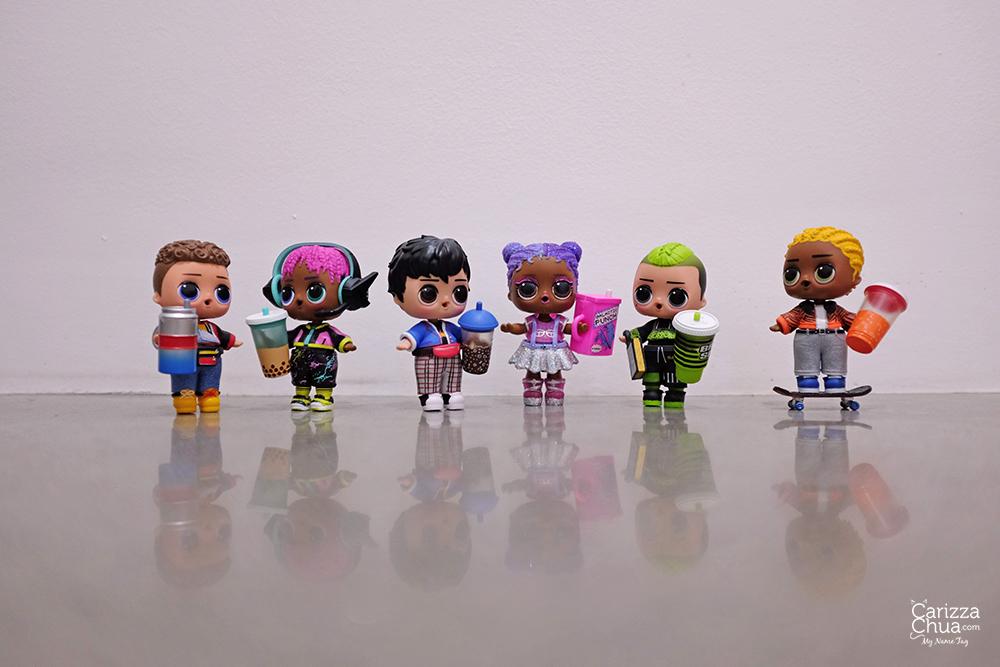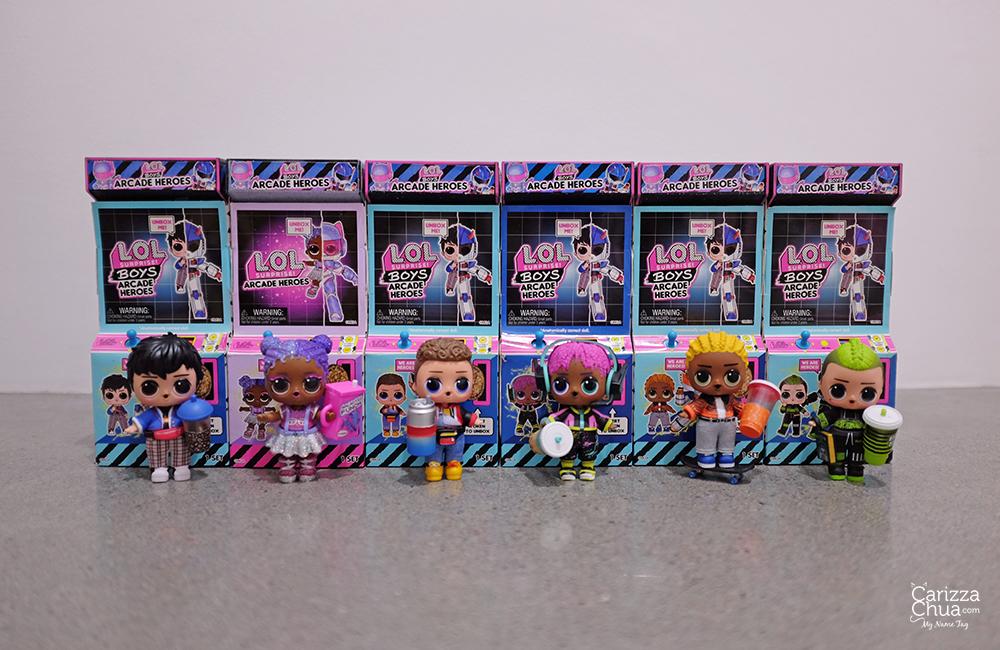 I'm glad we decided to get all 6. They all look so cute when displayed side by side. I love the playability of this line, all the tiny details on the packaging and I think all outfits are well-thought of. The quality of the dolls are really good and the paints are all perfect. These dolls were released in 2020. If LOL Surprise will release alternate universe villains, that would be totally awesome!
Last Updated on 1 year by Carizza