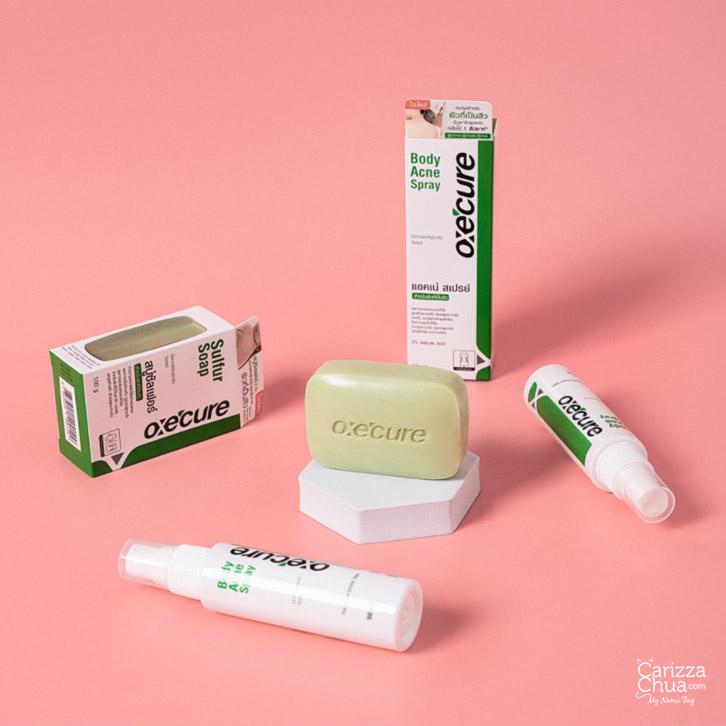 This International Women's Month, dare to bare with Oxecure! I was introduced to this brand last year when me and my sister had acne problems. I really love their ph5.5 Gentle Cleanser and we find their products really affordable, safe and effective for breakouts. They also have body acne spray for stubborn body acne. Have you tried this brand yet? Now's the perfect chance to grab and get up to 35% off on Oxecure body acne control products at Shopee Beauty!
OXECURE Body Acne Spray 25ml: A body spray specially formulated to fight acne on the back, chest, and all over the body. Clinically tested with visible results in as fast as 1 week.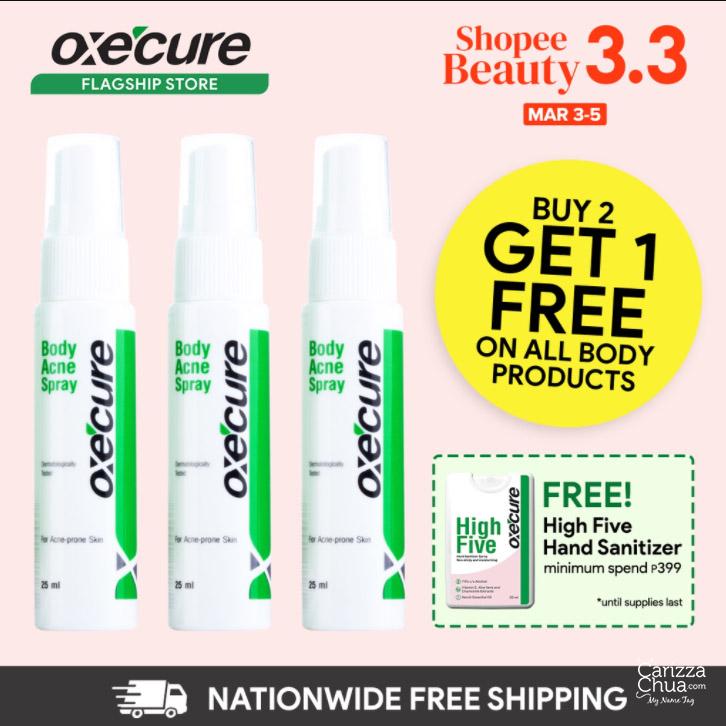 Bacne is as frustating as it can get. I really hate it when it itches then I accidentally scratch on my back! I also get conscious whenever I wear backless clothes. So I make sure I have this spray to help me treat body acne faster.
Oxecure Sulfur Soap 100g: A soap bar for both face and body suited for oily and acne-prone skin. With 2.5% Sulfur that deeply cleanses the skin, reduces excess oil & accumulation of bacteria, and clears clogged pores, preventing the formation of new acne and body odor.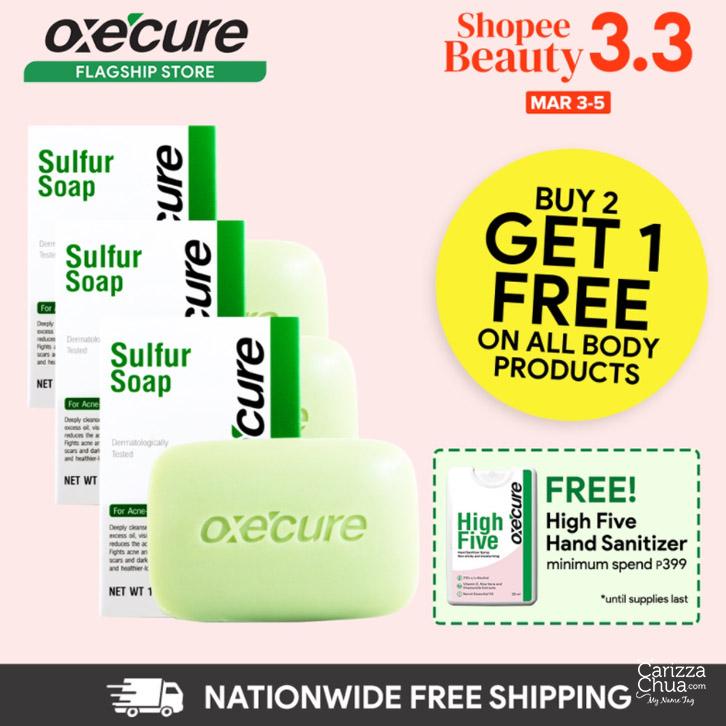 OXECURE Body Acne Control Duo (Sulfur Soap and Body Acne Spray): A body starter kit to help you take complete control of acne. Contains Sulfur Soap and Body Acne Spray.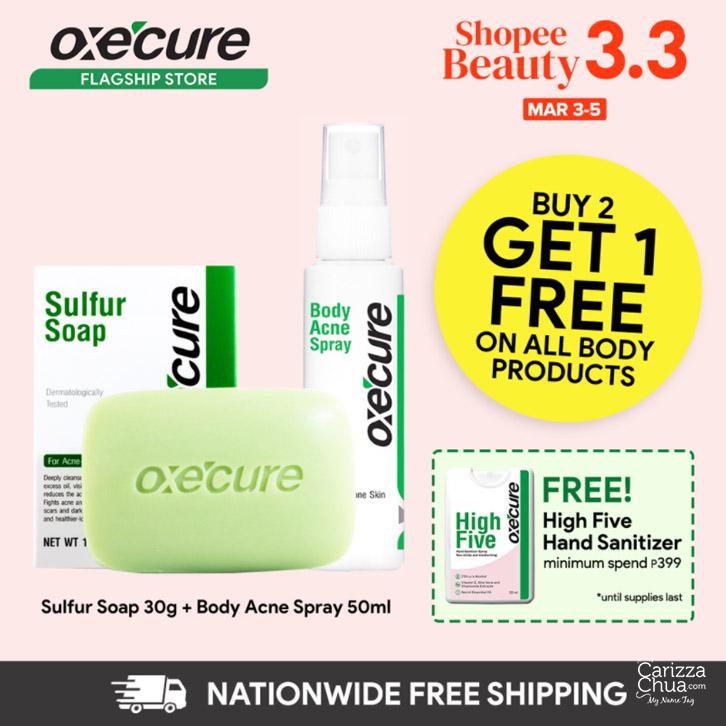 These products from Oxecure really come in handy to help prevent acne breakouts in hard-to-reach areas! From skincare to makeup, Shopee Beauty has all your needs! Enjoy the most exclusive deals up to 90% off, new launches, and exciting offers from your most-loved brands and free shipping with a minimum spend of ₱499!
You might also like