Last month, I decided to try this Derma Roller and see the effect on my skin for my self. I've been seeing great results from different vlogs and articles but I never had the courage (because, needles!) to try it until now. It is said to improve skin discoloration, resurface fine lines and promote smoother skin. Since I've become super busy to book for a derma treatment lately (sorry!) and because of traffic plus the increasing number of people going out, the best plan for me is to try this new skin care routine at the comfort of my home.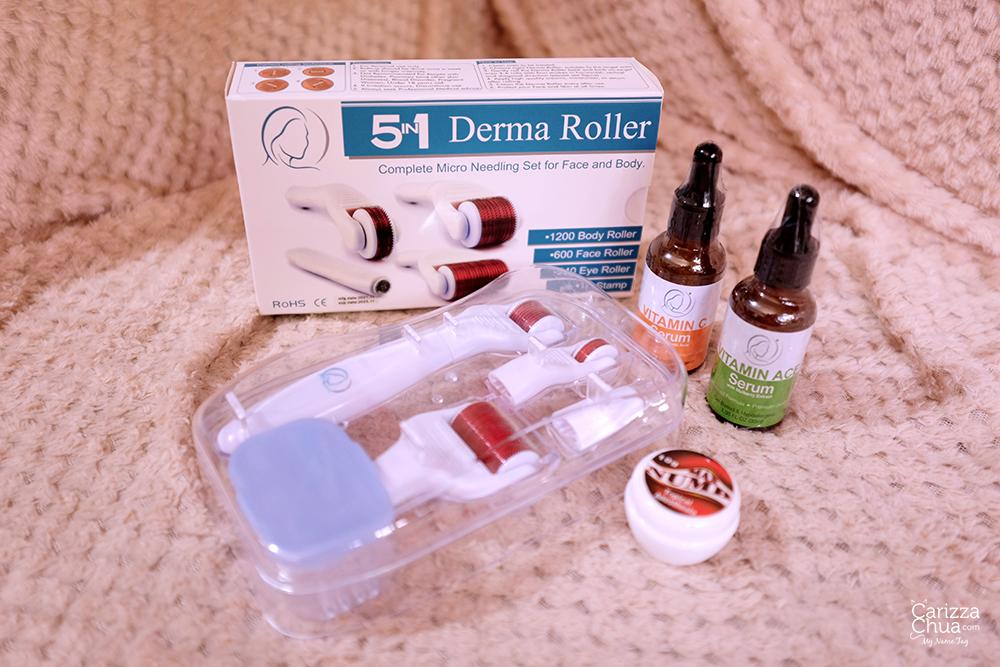 I think this was a good timing as I just finished purging my nasty pimples with Isotretinoin. Some marks and redness are still visible so I was convinced to try this 5 in 1 Derma Roller Package by Derma Roller Philippines. Some people say it stings or it's really painful if you have active pimples. Tiis ganda daw. I have no cystic pimples right now but I really have low pain tolerance. In fact, I find laser treatments painful already when people would say "parang kagat lang yan ng langgam." So let's see…
The Derma Roller is a micro-needling device consist of a heavy-duty roller head covered with high-quality titanium acupuncture needles. It is a Revolutionary beauty device proven safe and effective to the skin. Derma Roller is the newest trend worldwide in fighting signs of skin aging and restoring skin deformities like scars and stretch marks. It is widely used by top A-list Hollywood Celebrities and Skin Clinics overseas and it's now getting popular here in the Philippines as well.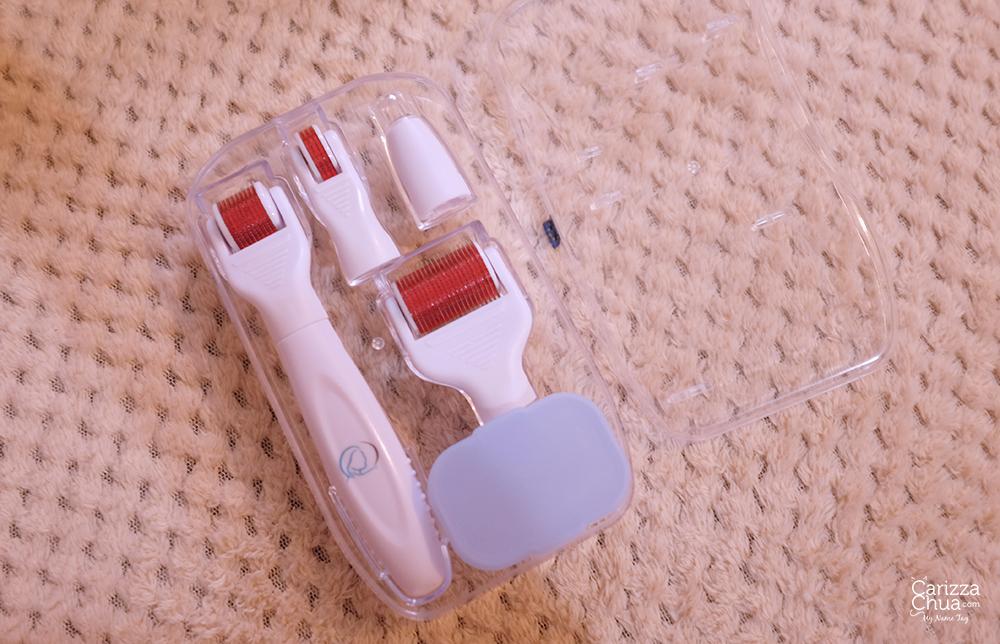 Regular price is Php 3,195. This package includes (1) 5-in-1 Roller, (1) 30ml Vitamin C Serum, (1) 30ml Vitamin ACE Serum, (1) 10 ml Max numb and (1) Intensive Whitening Soap. I use the soap regularly even if I won't be using the derma roller.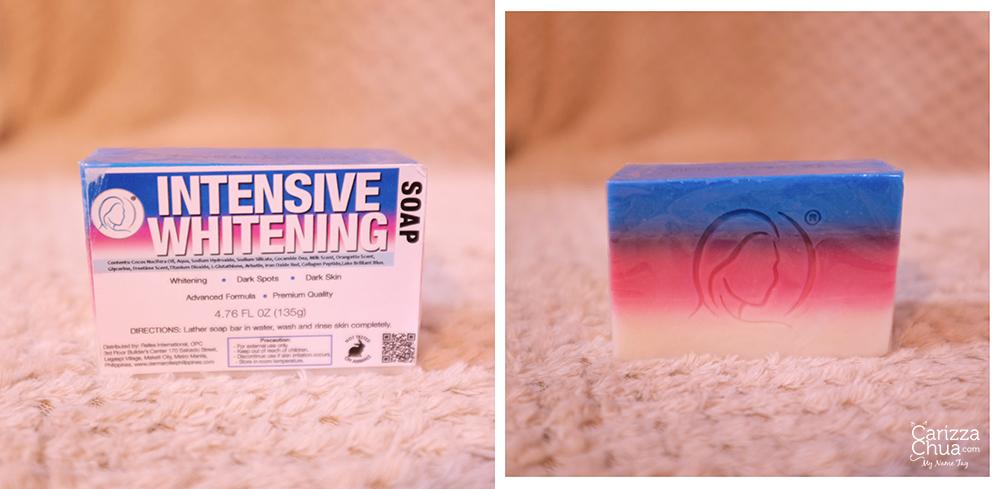 With Complete Pre and Post Vitamin Serums
Comes with complete Instruction Manual Inside the Box
Noticeable Result after 1st Roll
Sharp, Durable, and Painless
Reusable, with Rustproof coating for Added Protection
Top of The Line, Original and Highest Quality
Properly Sealed and Labeled Products with Expiration Dates
ROHS, CE, ISO, GMP
FDA Philippines License To Operate – 3000002093090
FDA Philippines Exemption
Philippine Consul Authenticated Certificate of Free Sale
Certificate of Distributorship; ISO 13485:2012 Manufacturer Certified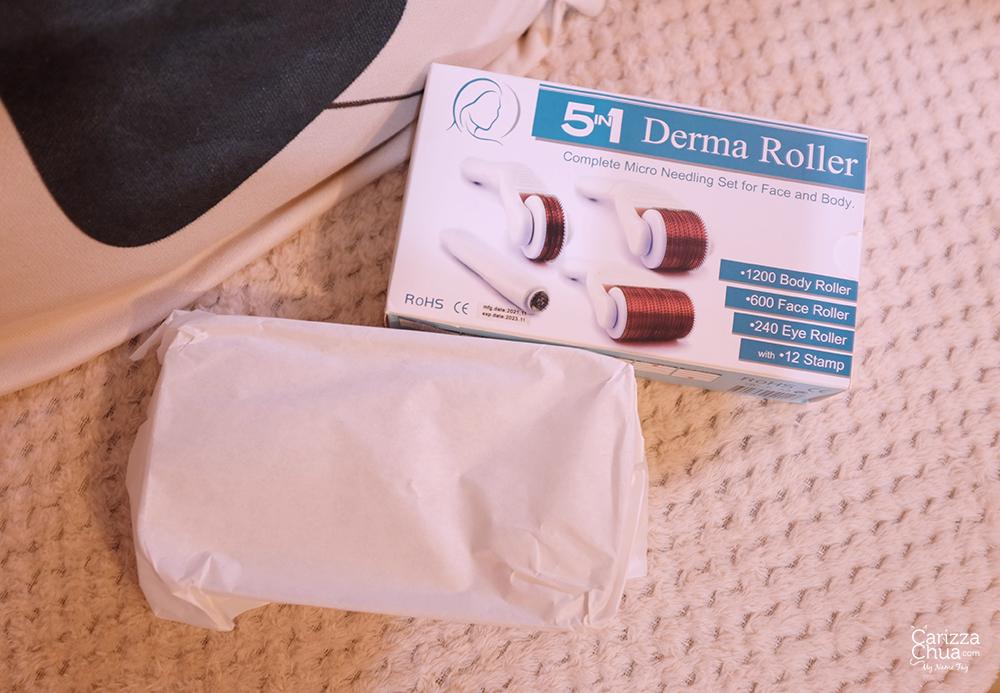 The needling set is completely sealed. It comes with 5 different pins that you can use for your face and body. The correct rolling technique base on what's written on the instructions on the box is 4-6 rolls per direction – vertical, horizontal or diagonal direction.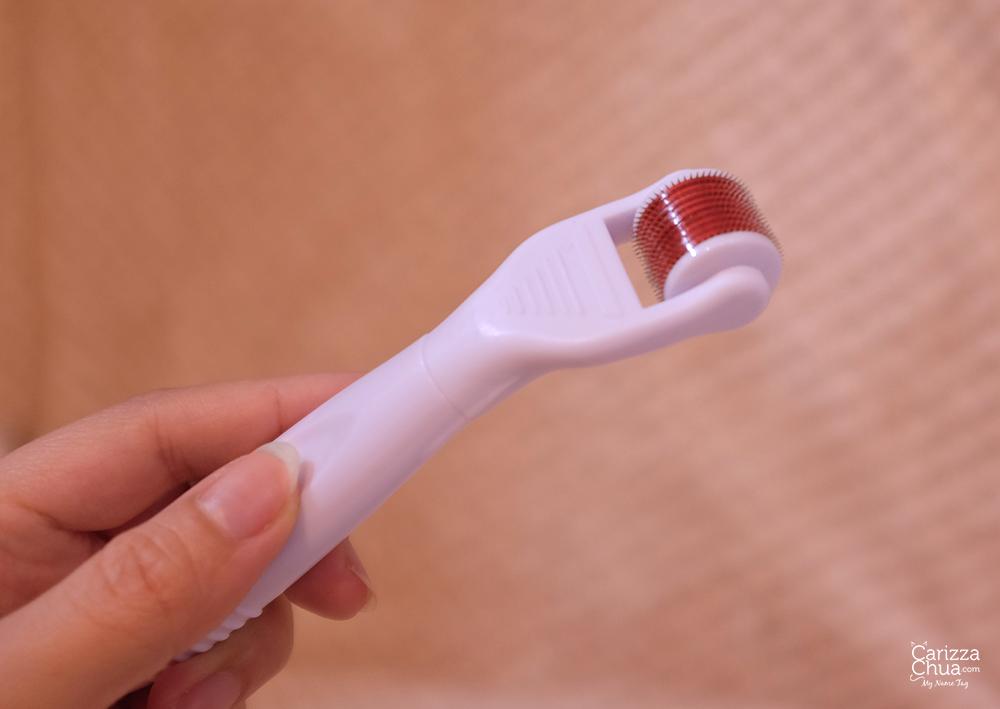 The needles are made with the finest titanium needle quality from Europe. Sharp and very durable. You might think this is scary but the products are really safe to use and effective. It is advisable to dip the needle on alcohol first before use. There is a disinfection tank on the case that you can use for that.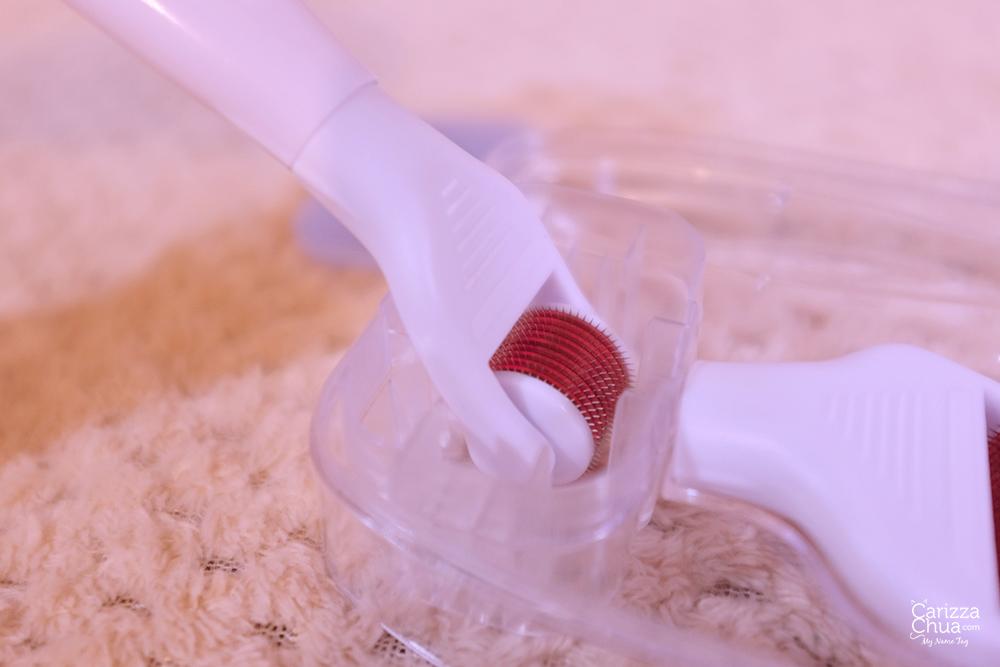 Some people would use Max Numb topical anesthesia before using the derma roller but in my case, I skipped it.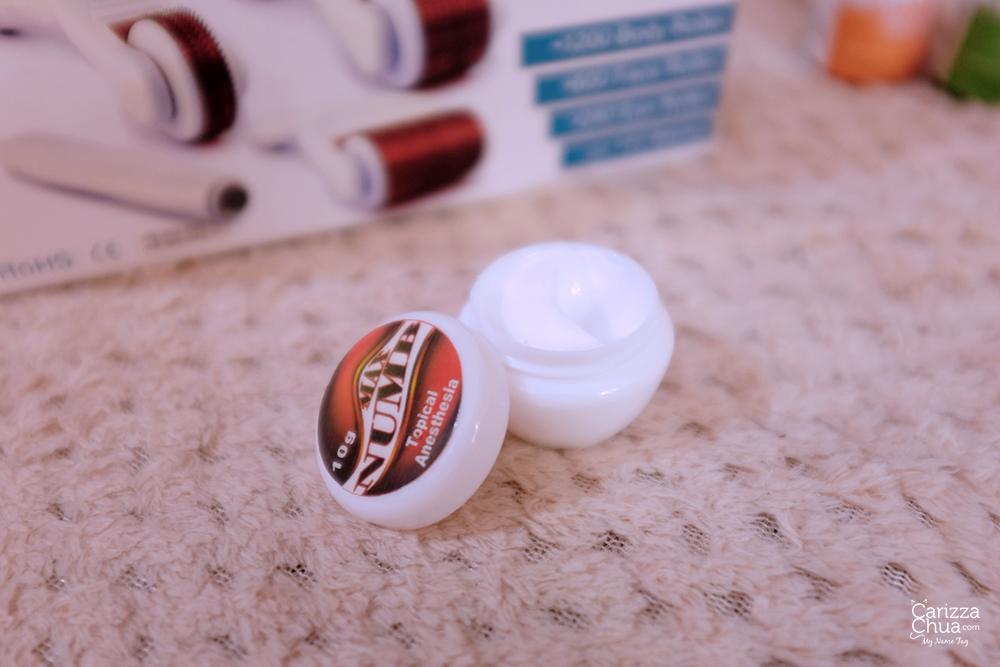 When used, the Derma Roller causes multiple tiny needle wounds to the dermis (outer skin layer with precision, which in turn tells the skin to make new collagen and elastin to repair itself. Is it painful? The anti-skid handle design help me roll the tool precisely and gently so I was able to do light rolls and it wasn't painful at all.
Over a period of time, it is said to give significant improvement in the appearance and texture of the skin as the process continues. The needles are designed to penetrate the hard outer surface of the epidermal layer of the skin and hundreds of tiny channels are created on the stratum corneum– outermost layer of the epidermis mainly consists of dead cells- which facilitate the passage and absorption of the product to maximize its effects. It improves the appearance of acne scars, old scars, enlarged pores, wrinkles, stretch marks, and cellulite. The roller vitalizes blood flow, cleans out the pores, and stimulates collagen regrowth which is essential in fighting skin aging.
After usage, you need to apply the serum on your face. I use the Vitamin C Serum that is included in this set. Honestly, I am not sure if I used the right amount of pressure because I do not feel so much sting as expected. I was so clueless!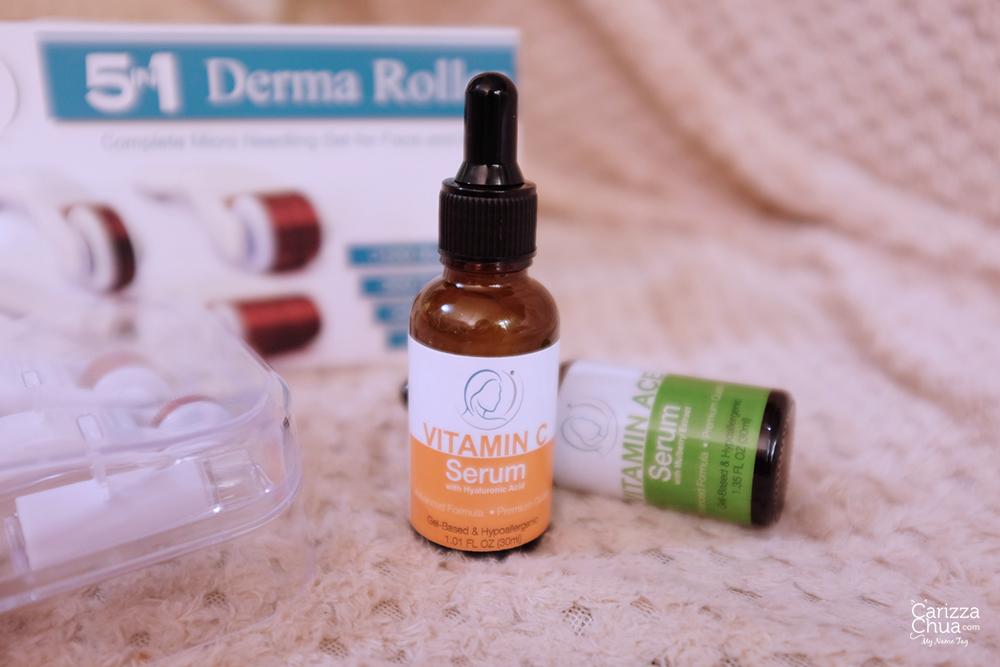 Between the two serums, I prefer using Vitamin C Serum with Hyaluronic Acid since it feels lighter on skin. Vitamin ACE Serum looks and feels thicker (photo below, on right) but I like it's fruity scent as well.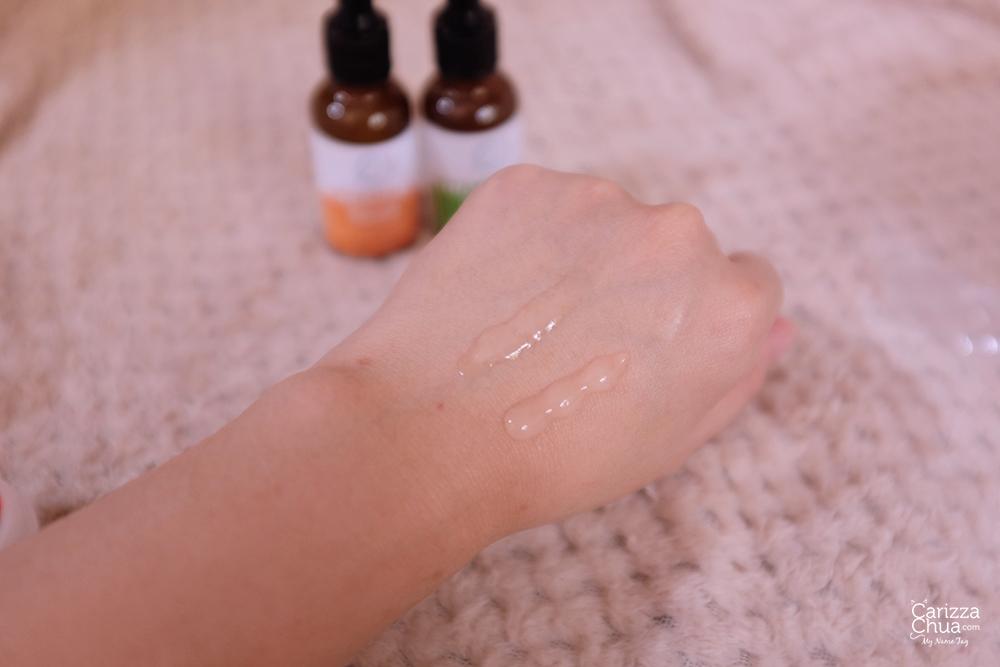 I also dip the roller back on the tank after use to disinfect before keep it back on the case. You'd notice some redness on your skin after and that is just normal. It'll be gone after a few hours.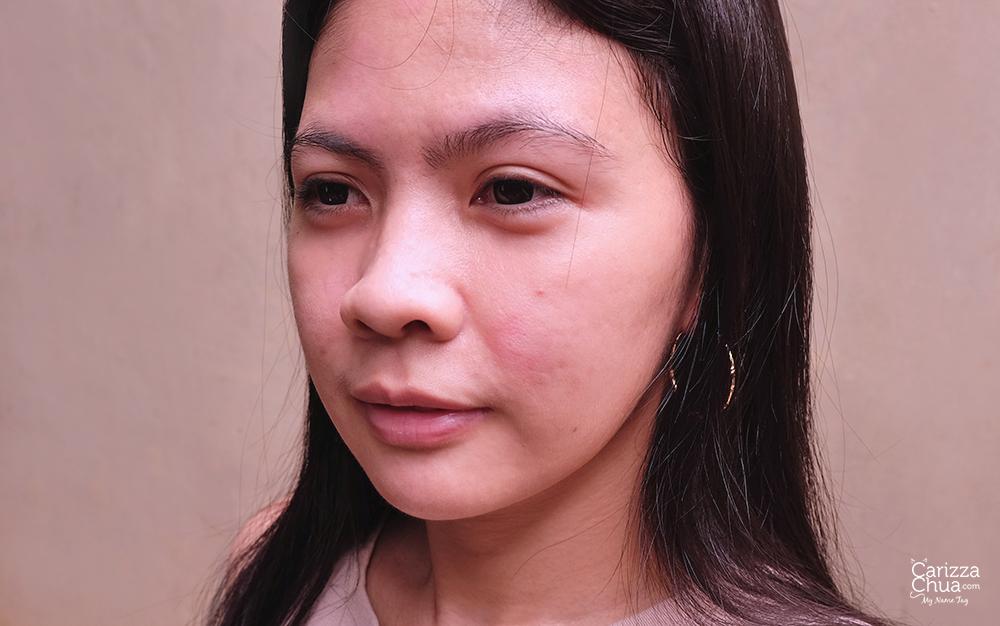 After second derma roll…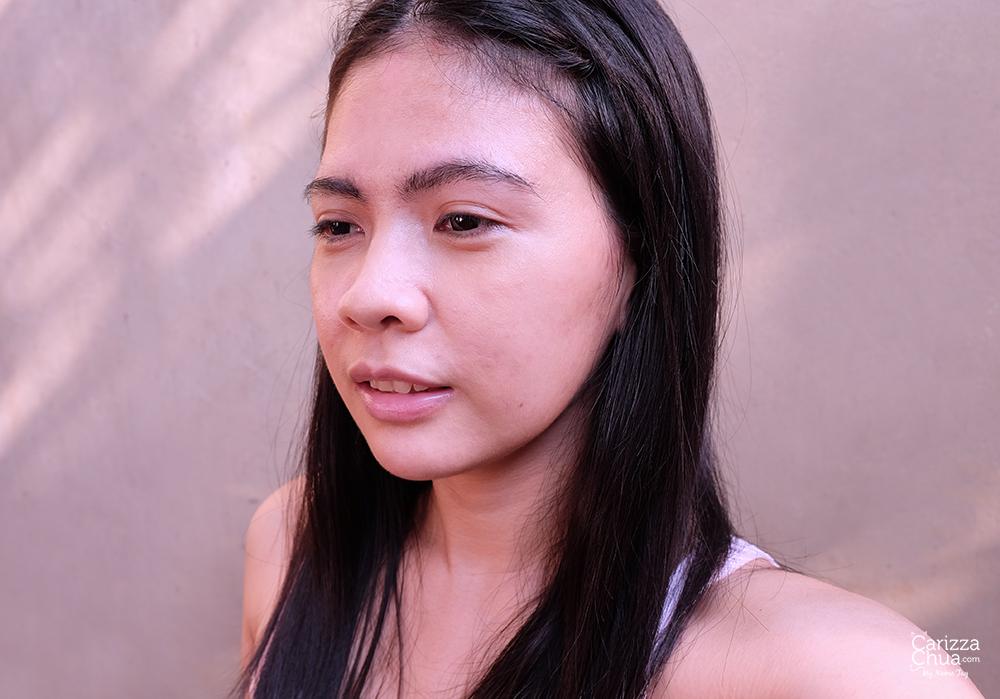 I have used this Derma Roller 3x and at first use, I notice there are less bumps when I try to run my fingers on my face. There are still some flaws but I know results will not happen overnight. I was skeptical with the derma roller at first, but I think that this roller, along with the Vitamin C serum I am using, is making a subtle yet positive difference on my skin! After third use, I can say that it definitely helped in improving pigmentation issues and texture base on my documentation photos. I also plan to use this on my neck area and see if it could also help with the lines there.
Overall, this manual procedure of rolling needles is quite a task but also effective like having one session of laser treatment. It's something that can be done without the help of a professional and of course, more affordable procedure in the long run!
You can purchase your own kit at https://dermarollerphilippines.com/.
You might also like