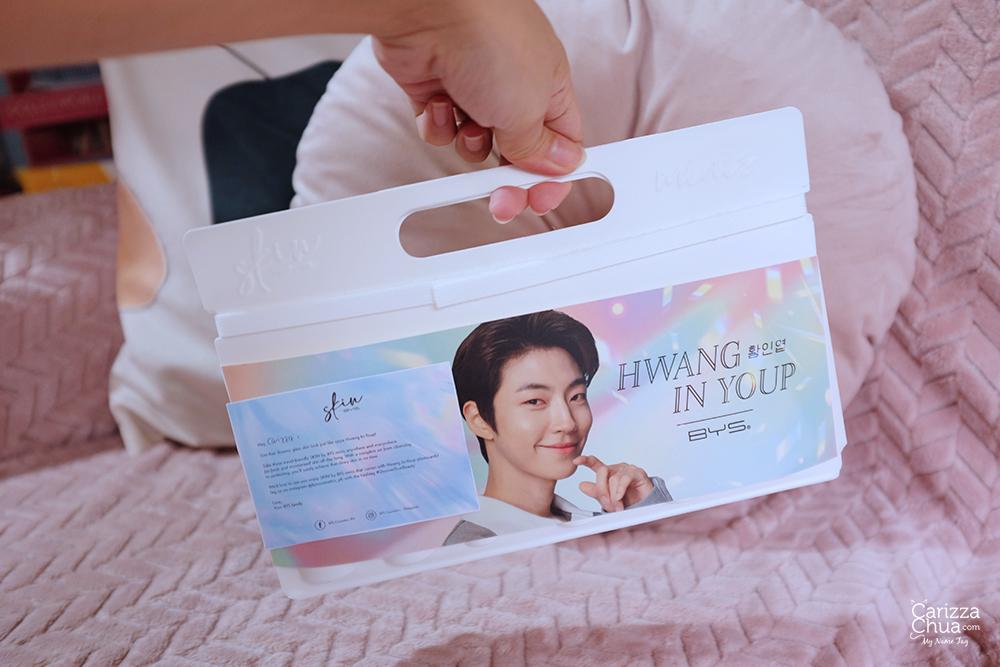 My travel essentials completely changed during the pandemic but now, I am slowly adding up new skincare products in my kit once again. I started with these travel-friendly #SKINByBYS Minis. Love that it's just lightly scented and you can bring them all anywhere!
This kit includes:
Extra Gentle Milk Jelly Cleanser 20ml
Extra Glow Face Cream 20l
Extra Brightening Eye Cream 10ml
Extra Glow Brightening Serum 33ml
Extra Effortless Pore Perfecting Sunblock 20ml
Extra Hydrating Balancing Toner 22ml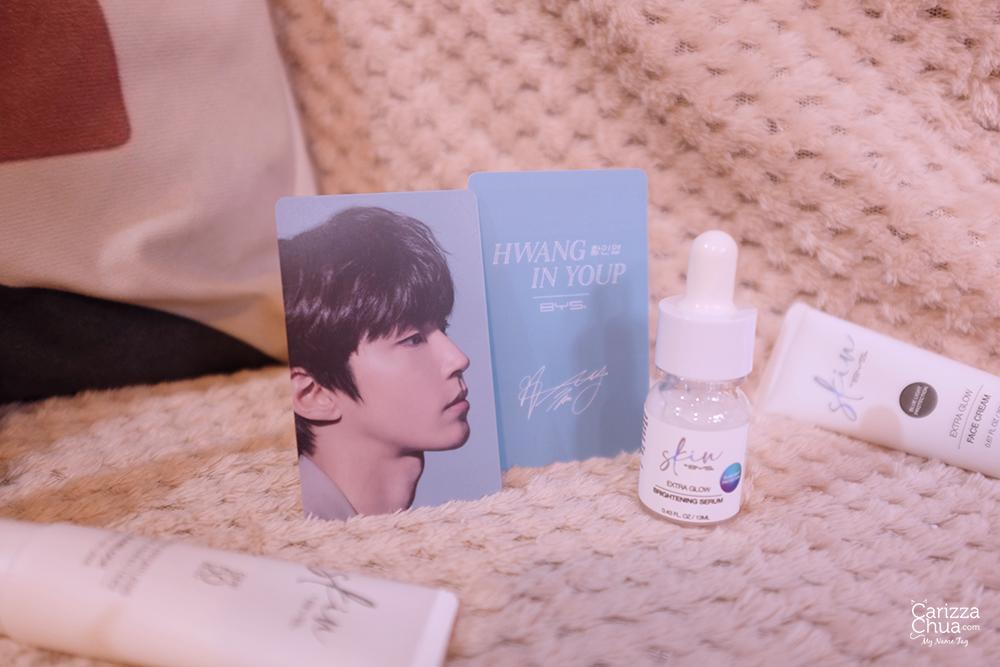 Plus, I also got Hwang In Youp photocards!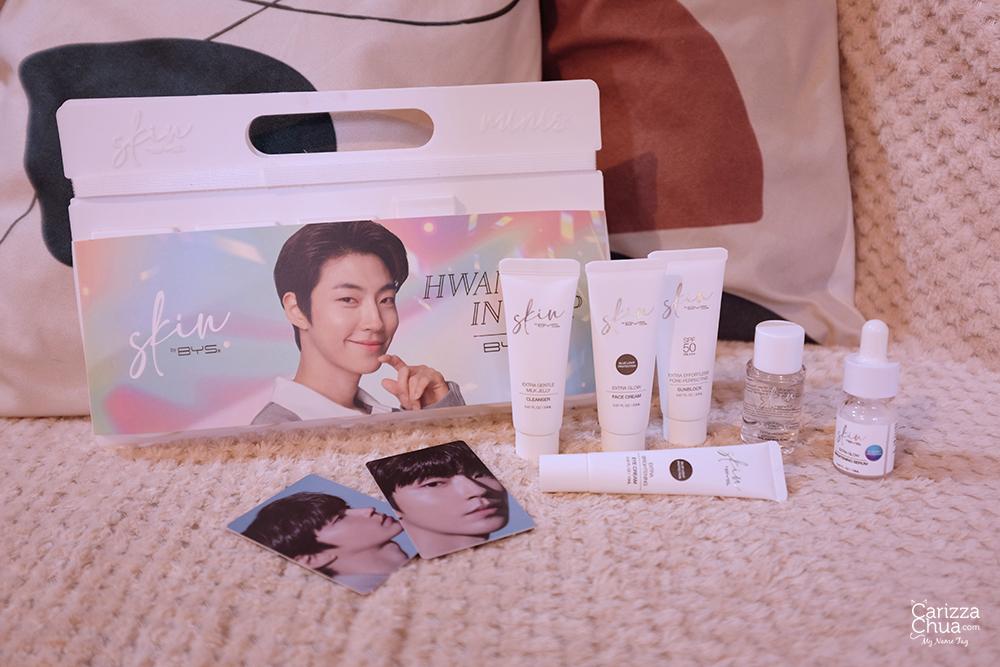 The Extra Gentle Milk Jelly Cleanser uses Botaniceutical Plus-10, a blend of 10 antioxidant rich, natural plant-based ingredients, along with milk-protein extract to softly cleanse your face and improve skin hydration and elasticity.
Extra Glow Face Cream and Extra Brightening Eye Cream are beauty game changers as they provide deep and long-lasting hydration with its Hyaluronic Acid, Niacinamide and Vitamin C. These three main ingredients help in reducing the visibility of fine lines.
The Extra Glow Brightening Serum is a lightweight serum that brightens and nourishes the skin while giving an extra glow. It contains Vitamin C, Papaya and Lime Fruit Extracts that are effective antioxidants in minimizing damage from sun exposure.
We all need an extra layer of sunblock before heading out. This Extra Effortless Pore Perfecting Sunblock not only protects the skin from UV damage but also creates a flawless-looking skin with pore-blurring and sebum-controlling properties.
Lastly, this kit includes Extra Hydrating Balancing Toner. This toner helps restore skin elasticity, reduce fine lines and keeps moisture locked in.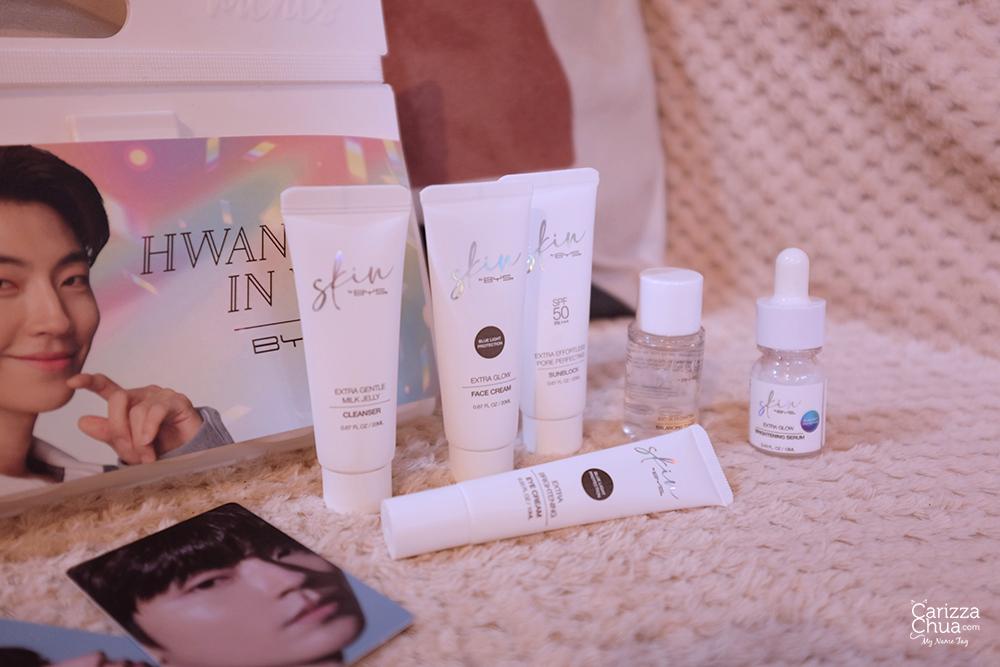 Skin by BYS has a non-irritating formula, lightly scented and it's generally suitable for all skin types but I know some people are still sensitive with some natural ingredients so it's still best to test it first. The minis set is perfect in trying out new products as well. This lets you try out the skincare products first before buying the regular sizes.
This set is easy-to-use so you can have you glowing anytime, anywhere. Available on @amorfiaph.online, @watsonsph, @lazadaph, @nixyph, and @smbeautyph. For more information, please visit @byscosmetics_ph.
You might also like