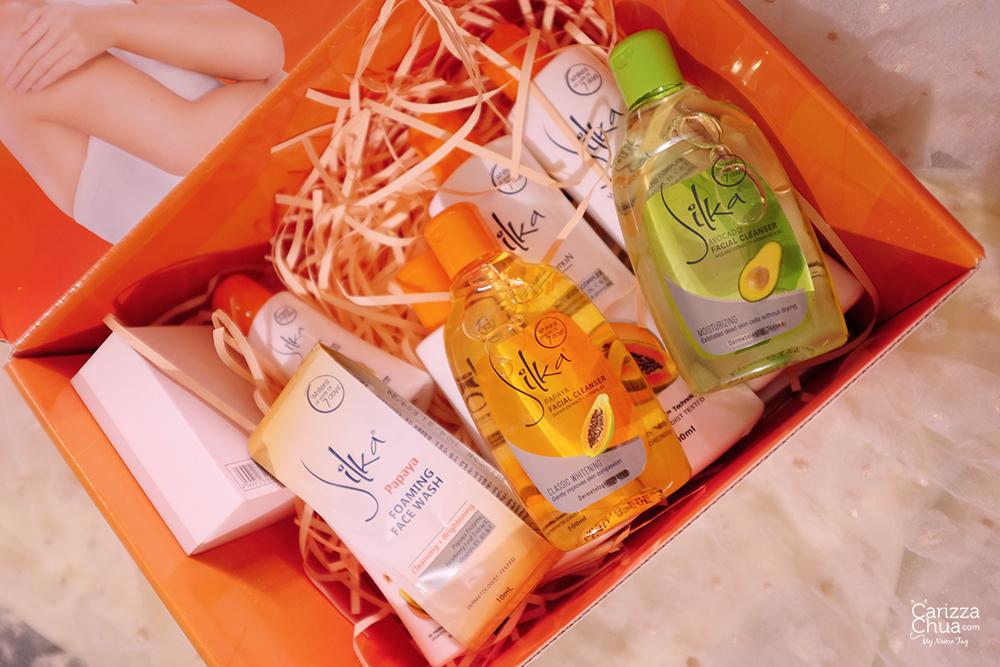 Everyday feels like "Bagong Araw, Bagong Awra" with Alagang Silka as it helps you achieve smoother skin naturally. If this is your go-to skincare product, don't miss the 40% discount today, April 8, exclusively on Shopee! Yes, Silka is available on Shopee and you can shop directly on their Shopee store, enjoy big discounts and get freebies!
Want an overall body care? Go for Silka Facial Care Set! May buong routine ka na to leave your skin big and beautiful! Complete with Silka Face Foaming Wash, Silka Face Day Cream, Silka Face Micellar Water and Silka Face Night Cream for only P575.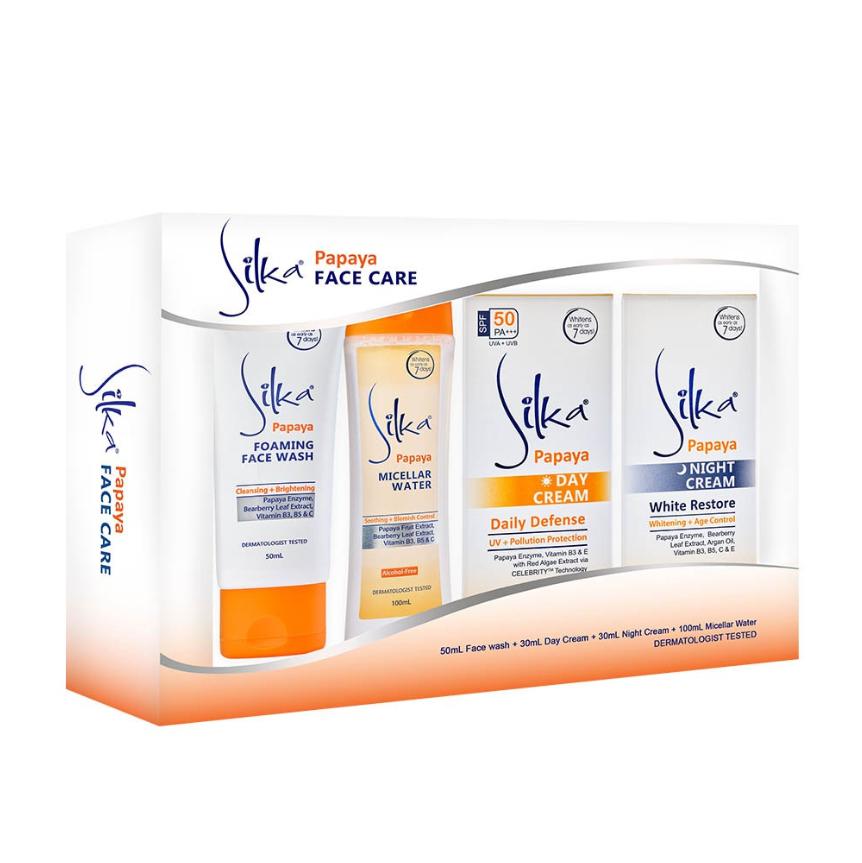 Silka Papaya Whitening Lotion – Face the world with Silka Papaya Whitening Lotion, enriched with antioxidant and sun protection. It doesn't only maintain the skin texture and color but also protects the skin from the sun without feeling too greasy. Would you go for Green Papaya or just the regular Papaya variant? It also comes in different sizes – 50ml, 100ml and 200ml.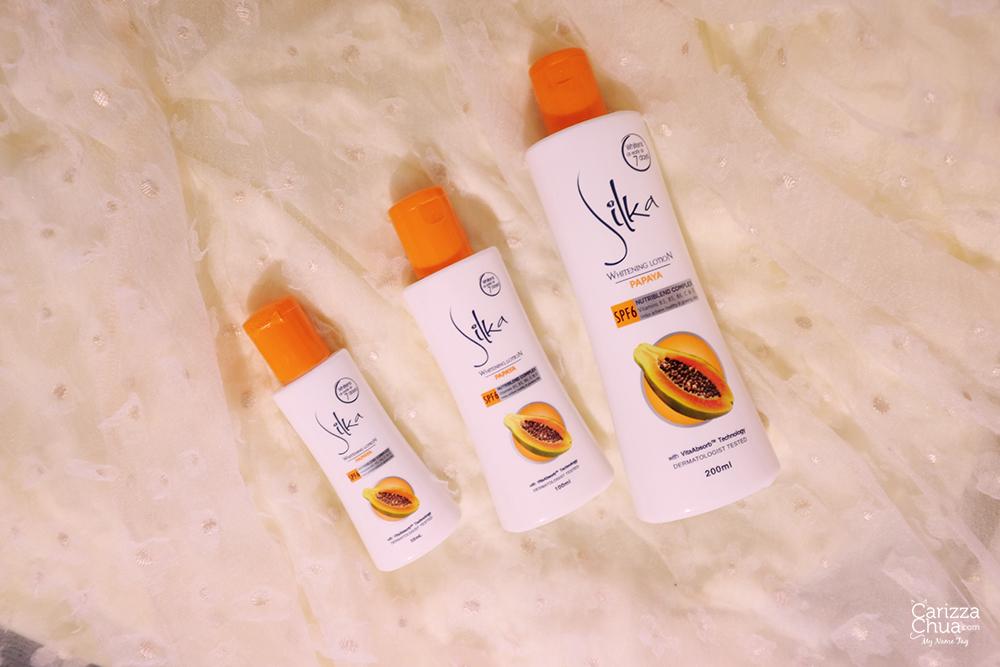 Silka Papaya Soap 135g: Experience a natural and effective way to cleanse and whiten your skin with Silka Papaya Soap that helps eliminate dead skin cells for clearer, younger-looking skin. What's your favorite variant? Do you go for the orange one because of it's distinct yet fresh fruity fragrance? I haven't tried the moisturizing variant but it's something I'd really want to try too now that it's currently 40% off.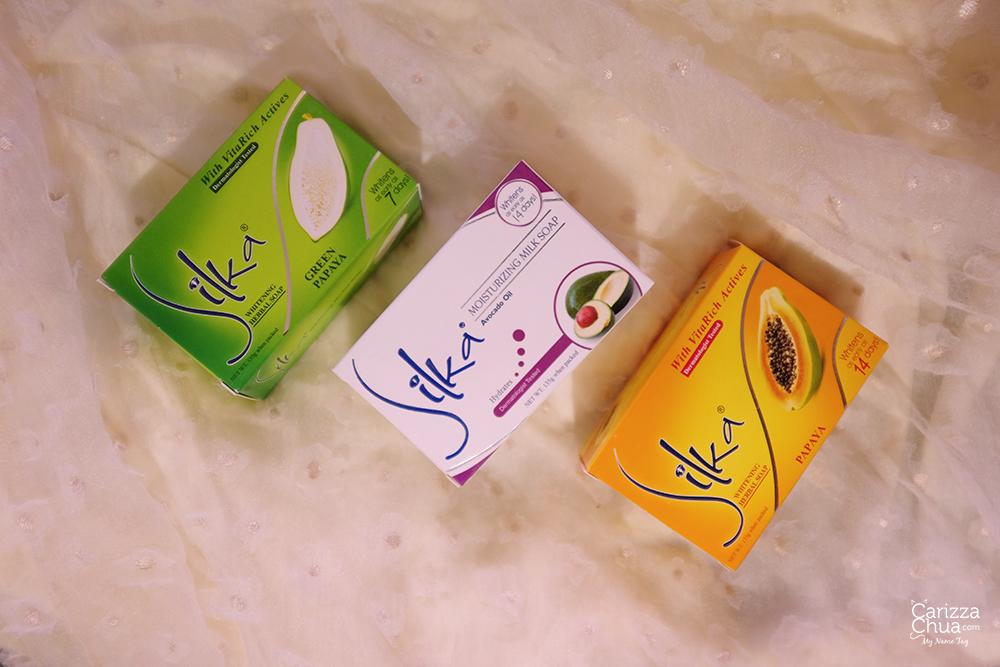 And of course, the overly used Silka Papaya Facial Cleanser – as in we use this for the entire body because why not?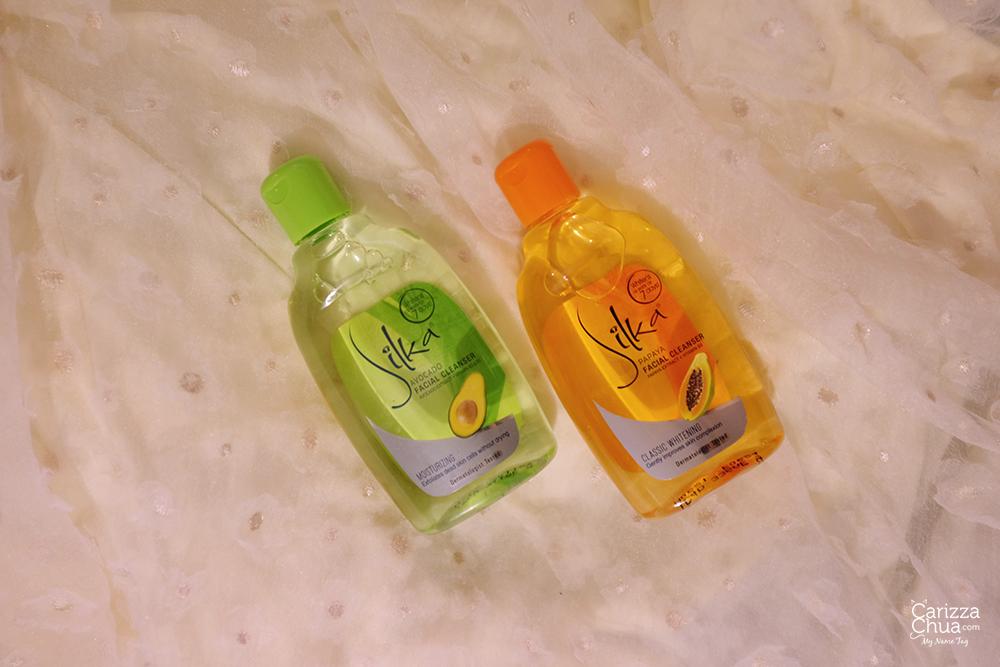 It's also surprising to know that Silka, which is well known for its whitening soap, now has other products like Micellar Water, Deodorant, Facial and Body wash. Alagang Silka ka ba? Catch the sulit deals only on Shopee!
You might also like