Sarah. I saw this doll on marketplace displayed right beside Chuckie and Pennywise. Eton said she looks like Michael Myers but there's just something about her. So for less than the price of a sack of dry catfood, this little cloth doll was mine.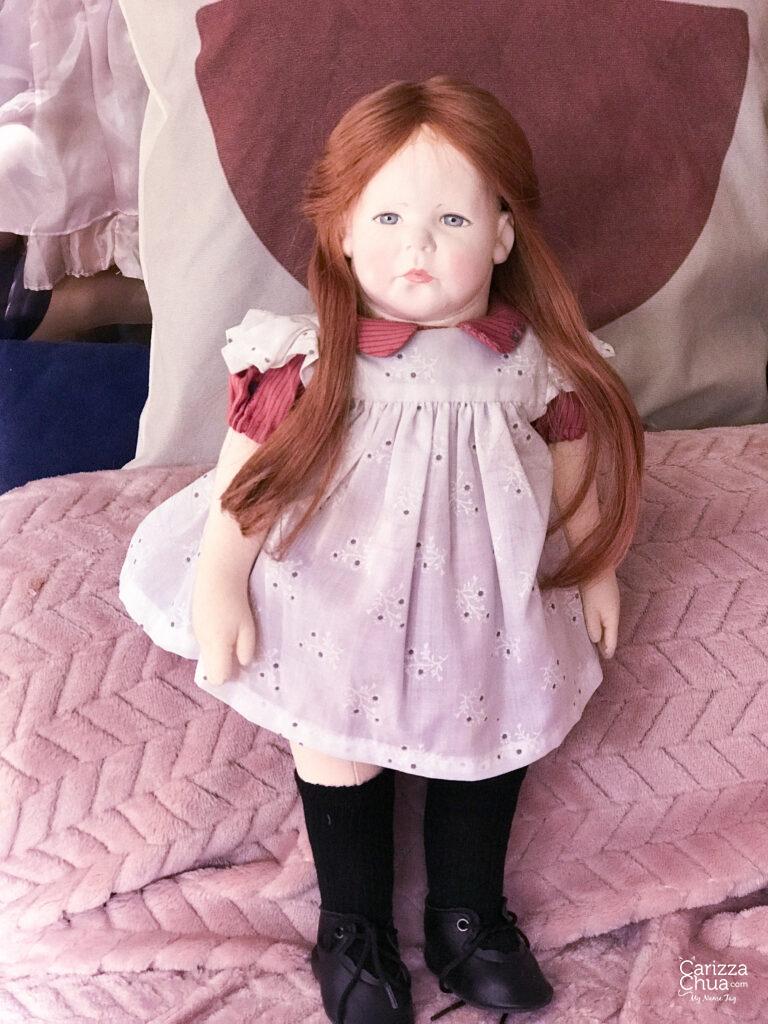 This was her when she was listed by the seller: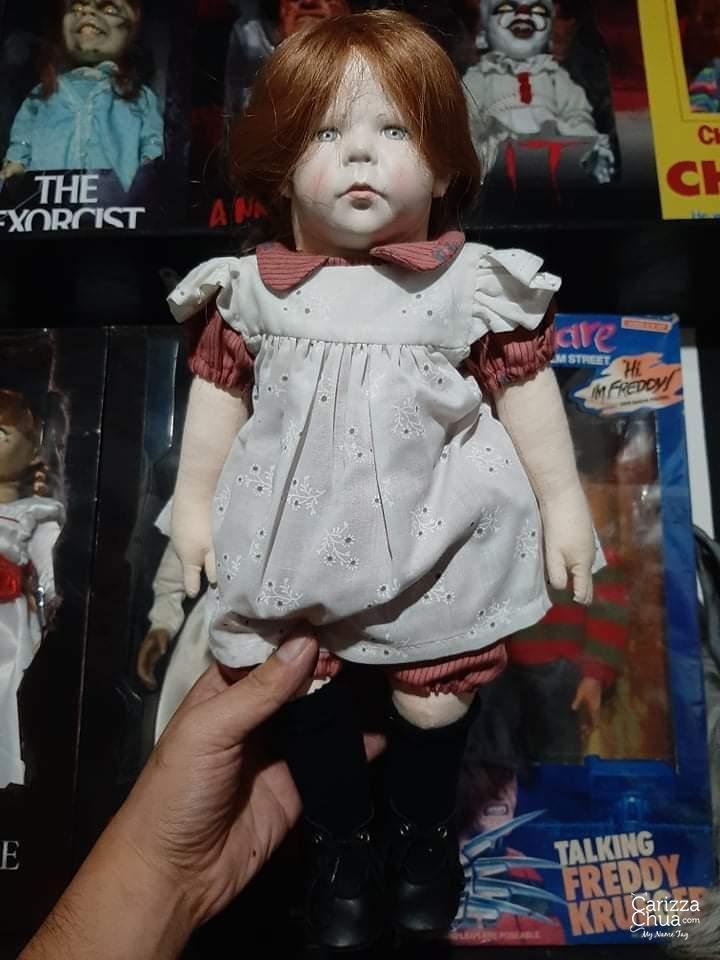 When she arrived, I immediately inspected her body. She's in pristine condition. I saw a marking on her chest and Googled. I learned that she's a Tiny Tots doll handmade and handpainted in England by an acclaimed artist named Christine Adams in the 80s and realized price at Theriault's Auction is $650. Other designs have reached up to $1000+ 😱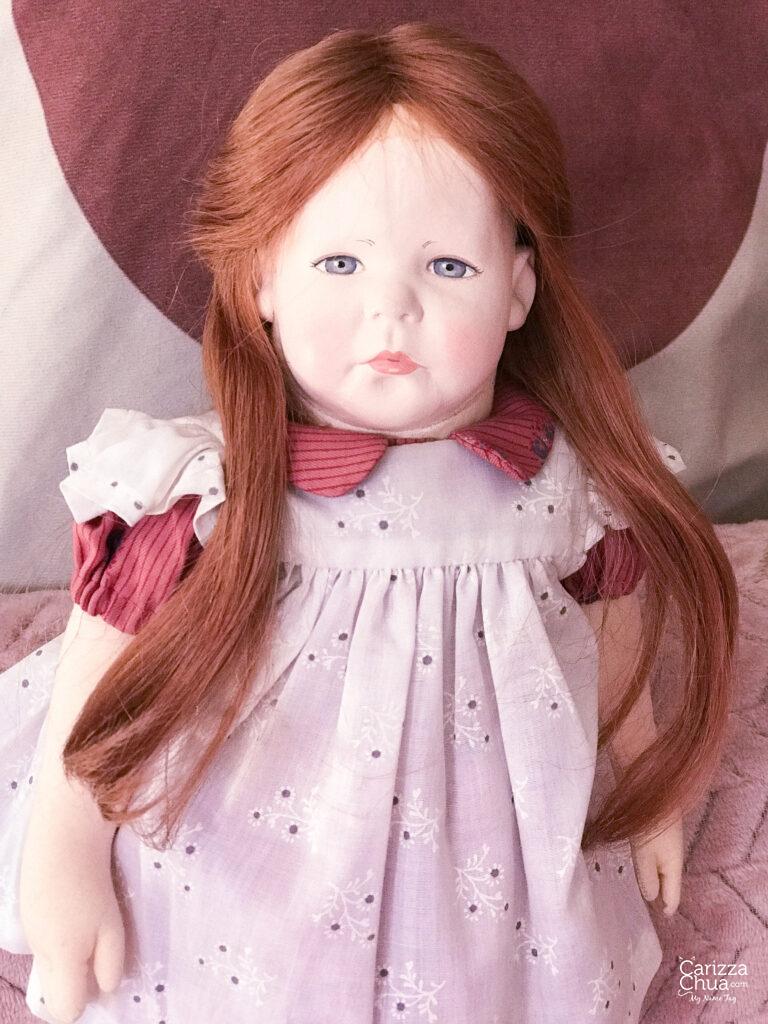 She reminds me of an early Käthe Kruse cloth doll. All cloth doll with hard-pressed and oil painted face, painted facial features, blue eyes, closed mouth with accented lips, plump cheeks, brunette mohair wig, applied ears, jointed head, softly stuffed body with disc-jointed legs, stitch-jointed shoulders, wearing artist-made cotton dress with knit collar, black heavy knit stockings and kidskin shoes, knit undergarment and signed CA Adams on her back torso.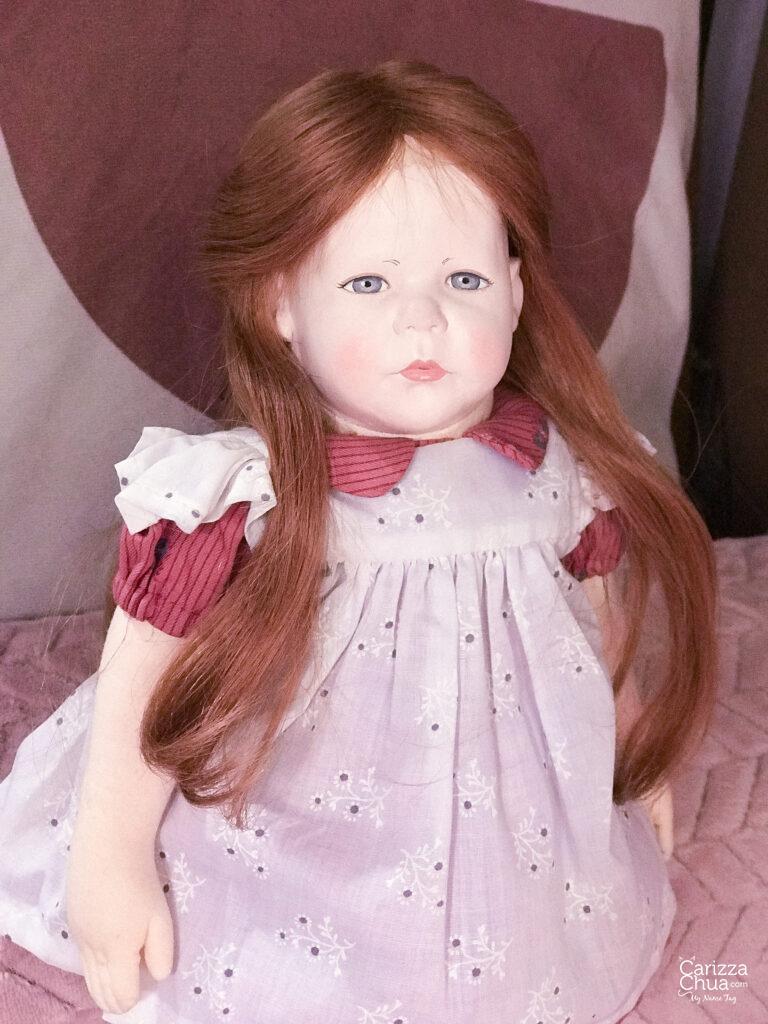 I don't know how to maintain a cloth doll yet but one thing for sure, she will be treasured just like my other adopted bebes. 👶🏼👧🏼

Last Updated on 2 years by Carizza