Are you looking for that deep clean feel in your mouth? Sometimes when I am in a rush, I skip flossing or just do it real quick. And we know that when food is stuck in between your teeth, it gets stuck in your mind. Then there is the build up you can't see or feel. You've likely tried fingers, toothpicks, gargling or string floss but mostly resort to toothbrushing. But did you know that tooth brushing only cleans 60% of the surface area? That leaves 40% of blind spots where bacteria can accumulate. Now there is a better way to clean the in-betweens! Look what I got here – it's the NEW Colgate Water Flosser!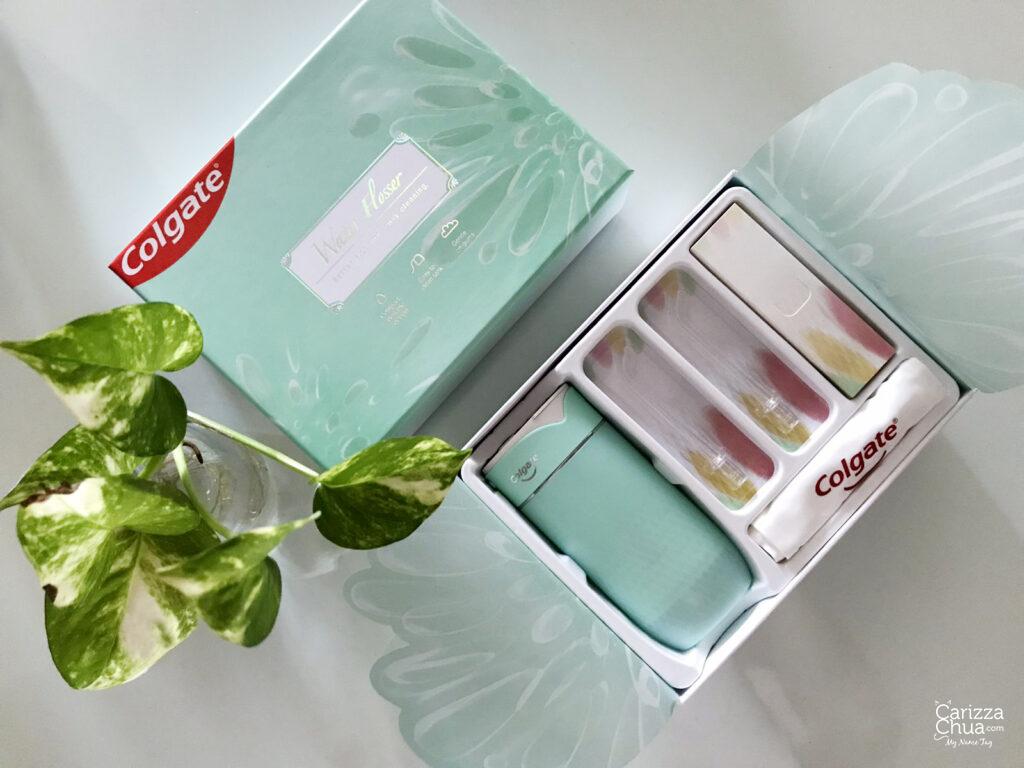 Blast it, with targeted powerful pulsations of water that clean deep between teeth and below the gumline to gently blast away bacteria and plaque that toothbrushing alone can't reach. This portable flossing device is designed to remove plaque between teeth & along the gum line, even when you're on the go. Simply plug in the nozzle tightly until you hear a click.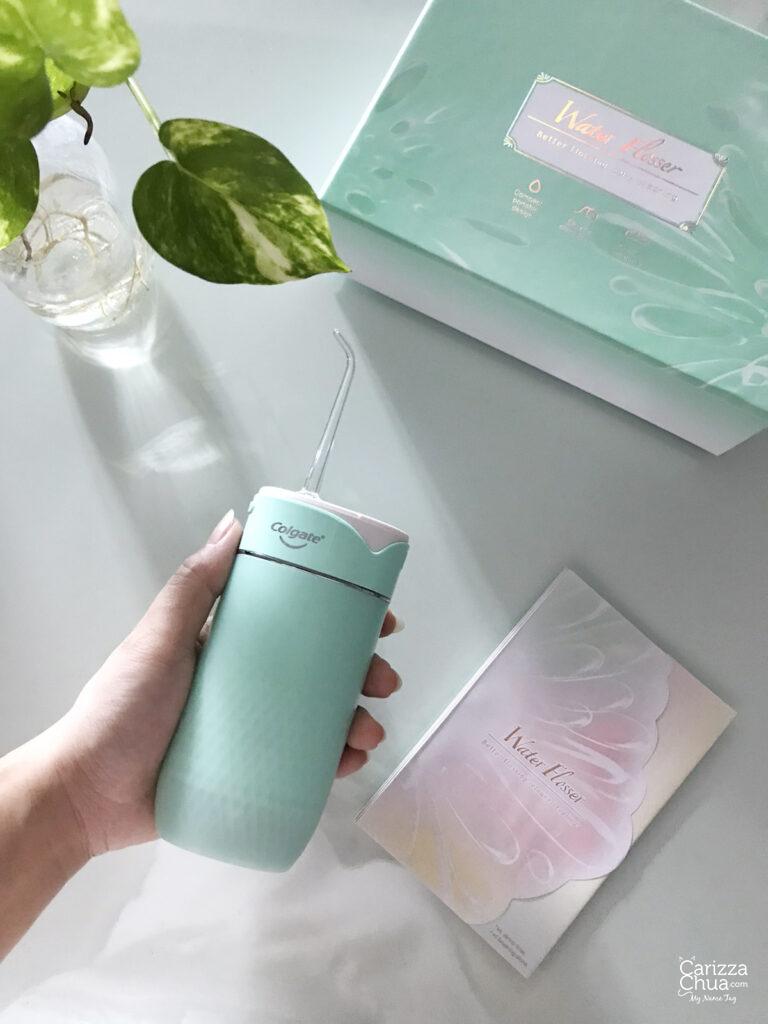 It is equipped with ultra fine stream of water to clean between teeth. The device has 3 adjustable pressure modes (Gentle, Regular, Pulse), catered to individual's preference.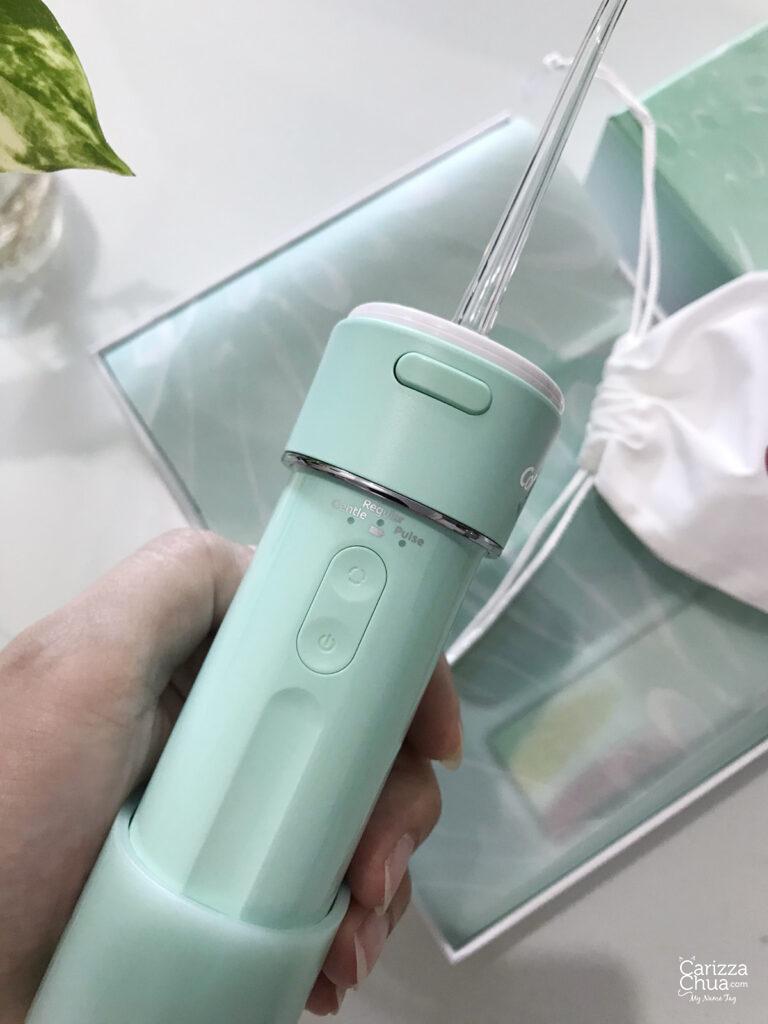 It is most suited as carry-and-use device as it comes with adjustable water tank, filling up to 140ml. To use, open the lid, pull the water tank down until you hear a click & fill in with water. Extend nozzle & point it to the teeth. Do not point on gum.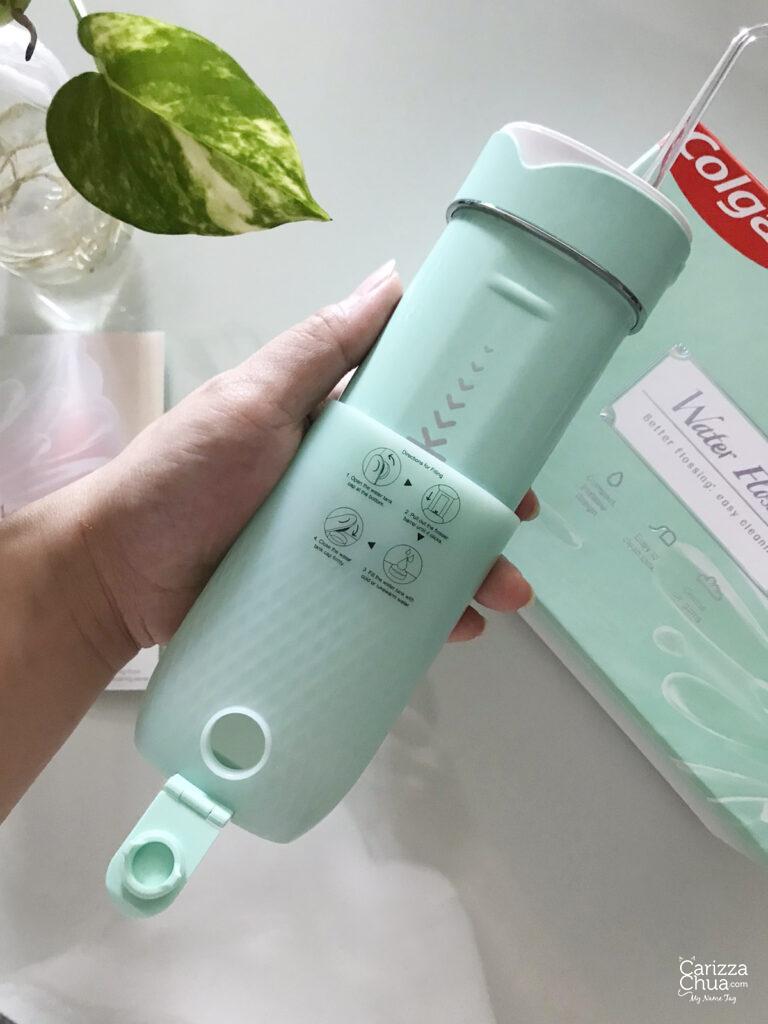 Nozzles are retractable and kept within the device after use.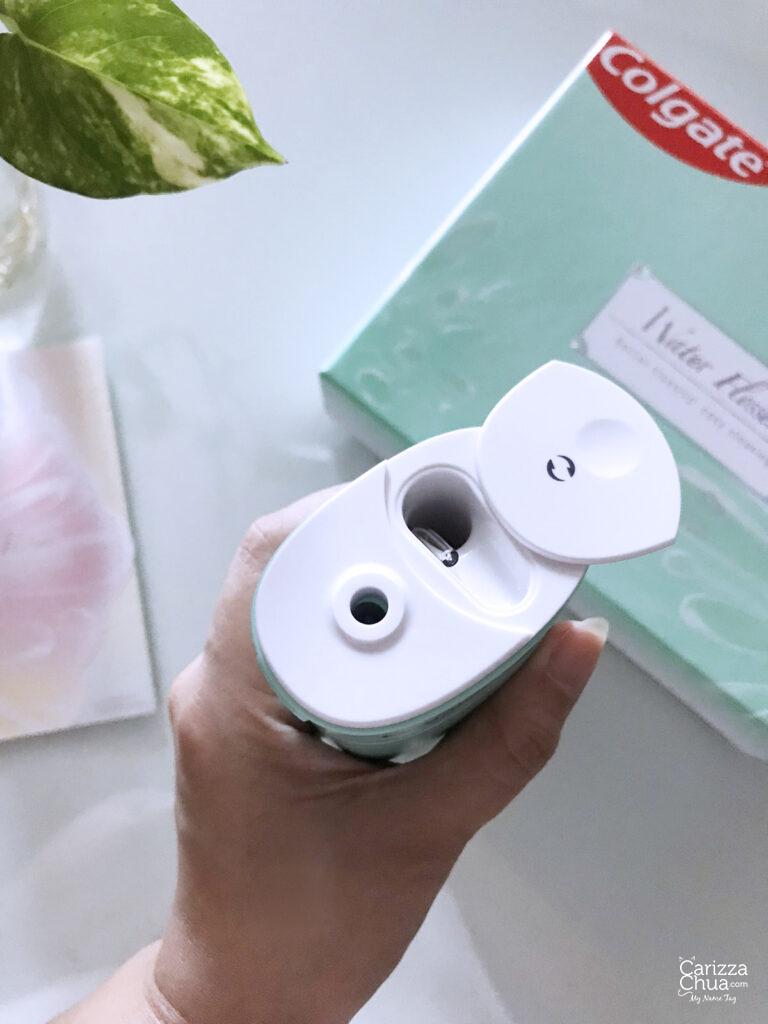 And it's cordless! This is an easier and faster way to clean the in-betweens!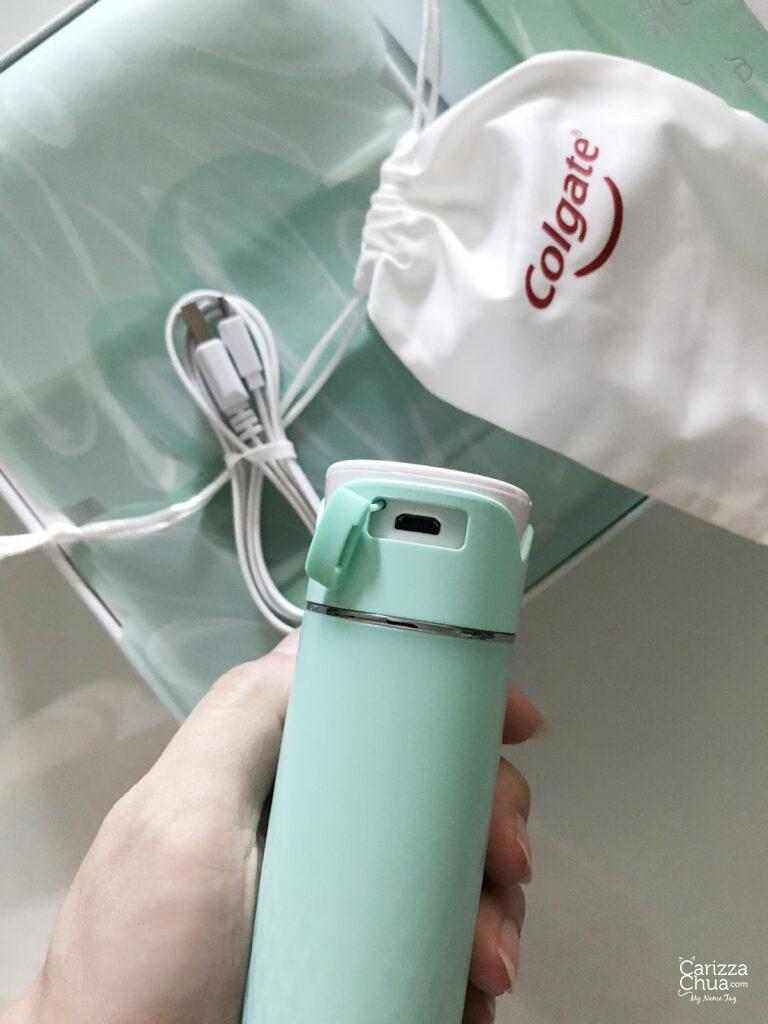 Now that's better flossing, cleaner feeling! I'd probably use this more often now that regular floss. This device can help improve gum health, compact and really easy for everyday use. It's now available on Shopee too! Check out the NEW Colgate Portable Water Flosser up to 43% off only on Shopee's Brand Spotlight! Blast away plaque in a way that is gentle on your gums. Let's Get Flossing!