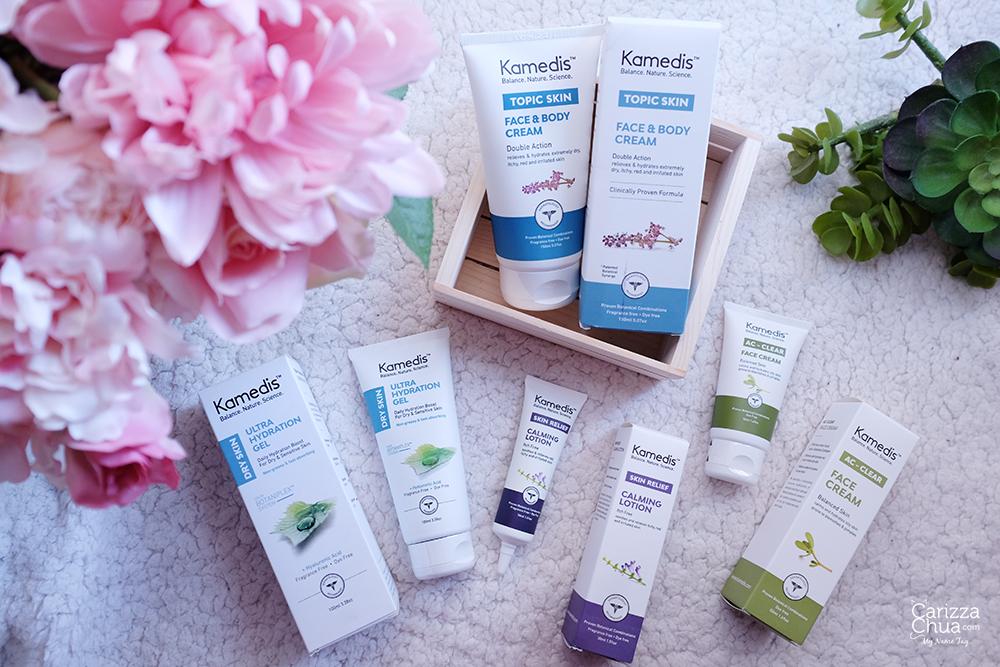 Finding the skin care routine that's hiyang for you and your budget is one step to get your glow on. You can slather a number of moisturizer or emulsion layers on your skin but if you're over the age of 25, you definitely need to use effective yet safe skincare products that deliver breakthrough benefits for you.
I have recently discovered Kamedis, a brand that's dermatologist tested and botanical-based. I've been using some of their products for a month already and I am sorry for keeping this botanical beauty secret for quite a while but I am finally sharing my thoughts here…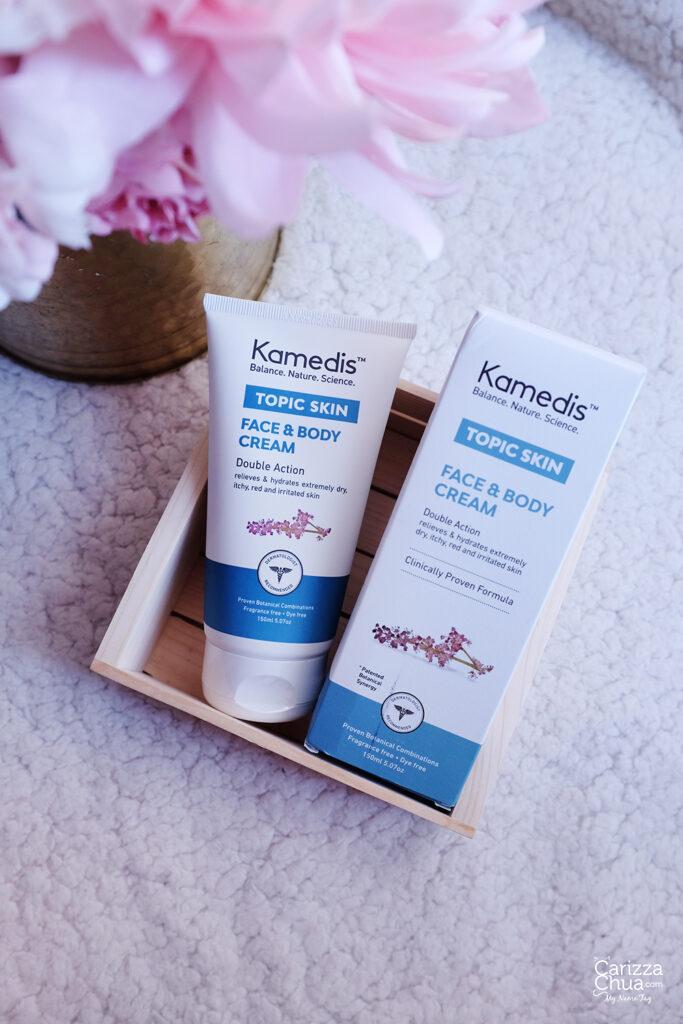 Kamedis Topic Skin Face & Body Cream – This cream, with double action, relieves and hydrates extremely dry, itchy, red and irritated skin. I prefer this than using petroleum jelly. It's the same effect for me but not as greasy. We have a very hot weather here in the Philippines and thick gel and lotions make me so uncomfortable. This is actually good for those experiencing eczema (atopic dermatitis). What I noticed when the pandemic happened, my skin became extra sensitive.
My psoriasis is flaring up whenever I am stressed and I get unbelievable skin problems out of nowhere – like skin rashes whenever I eat too much chicken or strawberries (I don't remember having any food allergies!). So far, I have never experienced any new skin reactions, itchiness or breakout when I started using this product and that's a good thing! It definitely relieves itchiness but this is not an immediate solution and I still have to apply it regularly.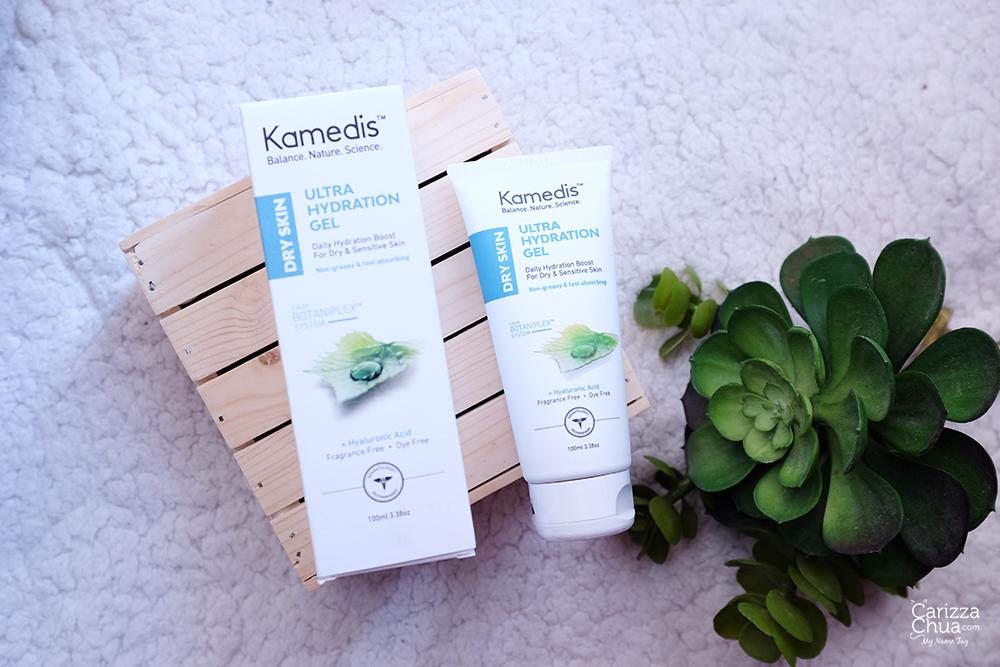 If you're still not into lotions, you may want to try Kamedis Ultra Hydration Gel. This is designed for dry, dehydrated, and sensitive skin and formulated with powerful synergistic botanical extracts (Calm Botaniplex™) that contains beneficial prebiotics. The gel's lightweight yet rich texture, quickly absorbs into the skin, providing long lasting hydration!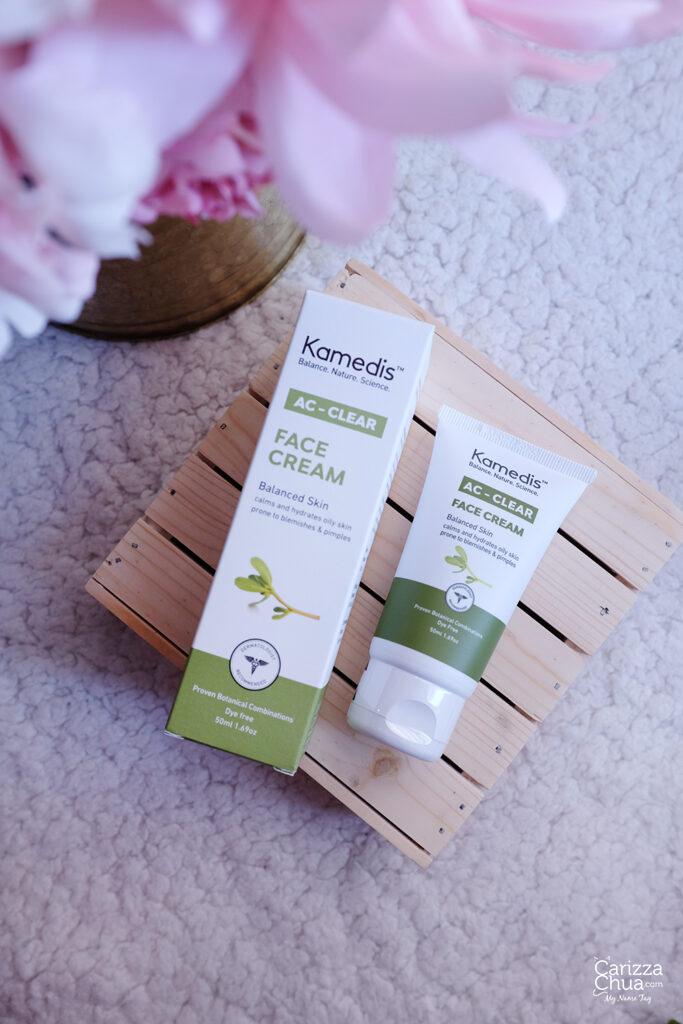 Next here is Kamedis AC-Clear Face Cream. It is said to effectively remove facial spots, blemishes, and pimples. This light moisturizer helps clear up oily skin symptoms and balances your skin's sebum production. I haven't tried this product yet since I do not have pimples at the moment. This also has proven botanical combinations and fragrance-free. So if you have any sensitivity to any fragrance, this should do the work but make sure you don't have any sensitivity to botanical ingredients too to avoid breakouts due to any botanical skin reactions.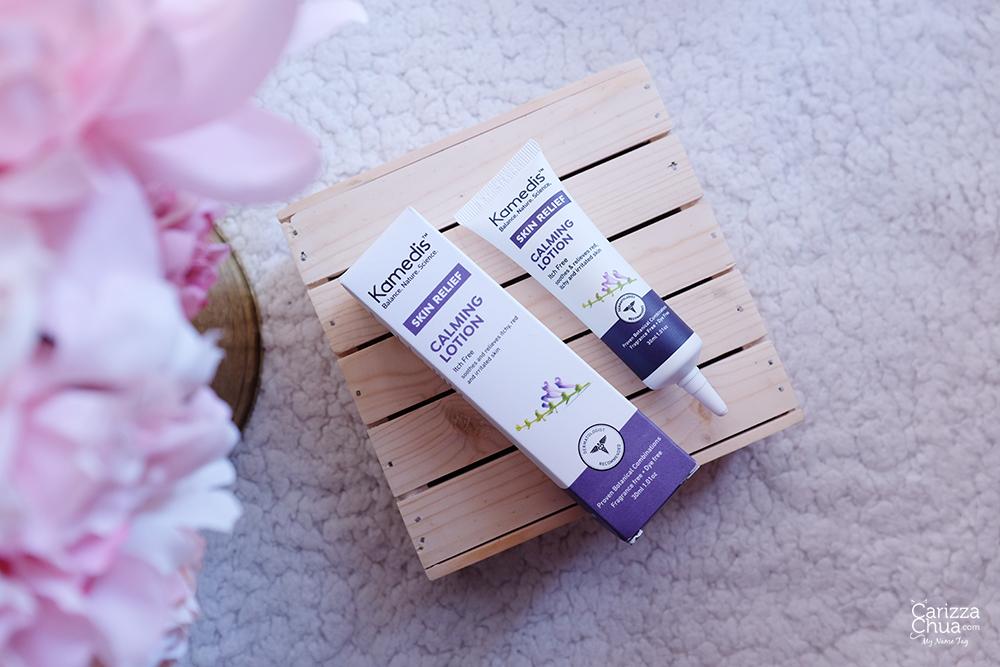 And here's my favorite, Kamedis Skin Relief Calming Lotion. This one provides instant relief for red, itchy, and irritated skin. It immediately calms and moisturizes target areas of the skin. Works so well with my psoriasis so I bring it with me wherever I go.
I appreciate brands who believe in responsible skincare. Kamedis offers SLS-free, paraben-free, steroids-free and dye-free products and their ingredients are meticulously sourced and tested to guaranteed safety, quality and efficacy.
All Kamedis products are based on proprietary BotaniplexTM system. Using industry-established research methods, they have harnessed the benefits of Traditional Chinese Medicine (TCM) botanicals and other key ingredients to create powerful dermo-cosmetic skin solutions to relieve skin conditions and rebalance the skin's natural barrier. Today, Kamedis products are sold worldwide, across the USA, Asia, and the EU. They also won the 2019 Allure Best of Beauty Award (Best Body Moisturizer: Eczema), and their researchers are frequently published in top dermatology journals.
For more information, please visit www.kamedis.com.ph.