Hey there, beauty junkies! Get first dibs on the new Soft Touch makeup collection from trending K-beauty brand Merzy, now available on Shopee at 39% off this 6.6 Mid-Year Sale! I am sooo excited to show the newest collection from Merzy that I got recently from Shopee. If you're game for a mega swatch and musings about this brand, go ahead and scroll down!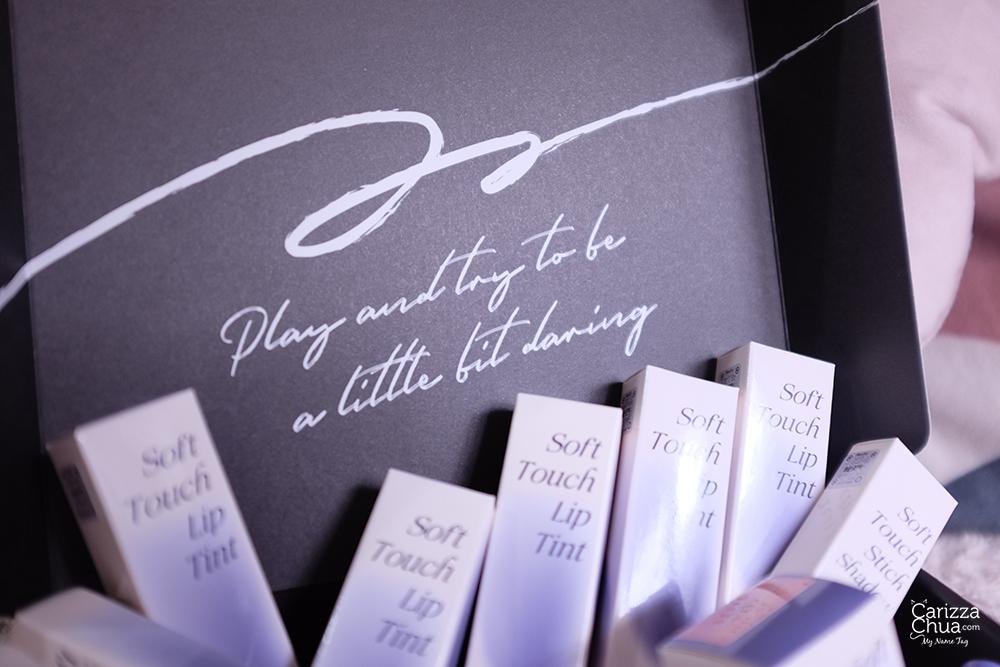 Since the pandemic started, my go-to haven for makeup and whatnots is Shopee. I literally dropped the other apps just because I find the best deals here, I enjoy free shipping, I love cashbacks, and I get to discover new products and explore similar items using the app. This time, I get to play with Merzy makeup products and I am soooo in love with the choice of everyday colors, consistency and longevity of each item. I also love the color of the packaging – just simple and fun!
Let me start with Merzy Soft Touch Liquid Blusher. It's a light and blendable blush which comes in 3 flattering shades – Cozy Rose Beige, Coral Mood and Classic Peach.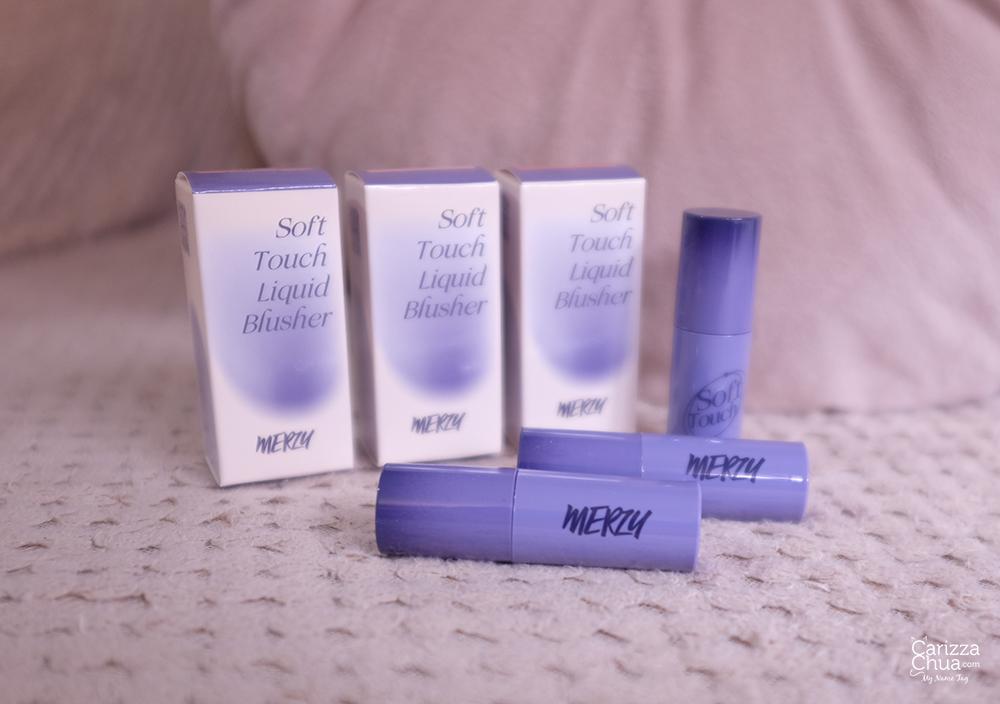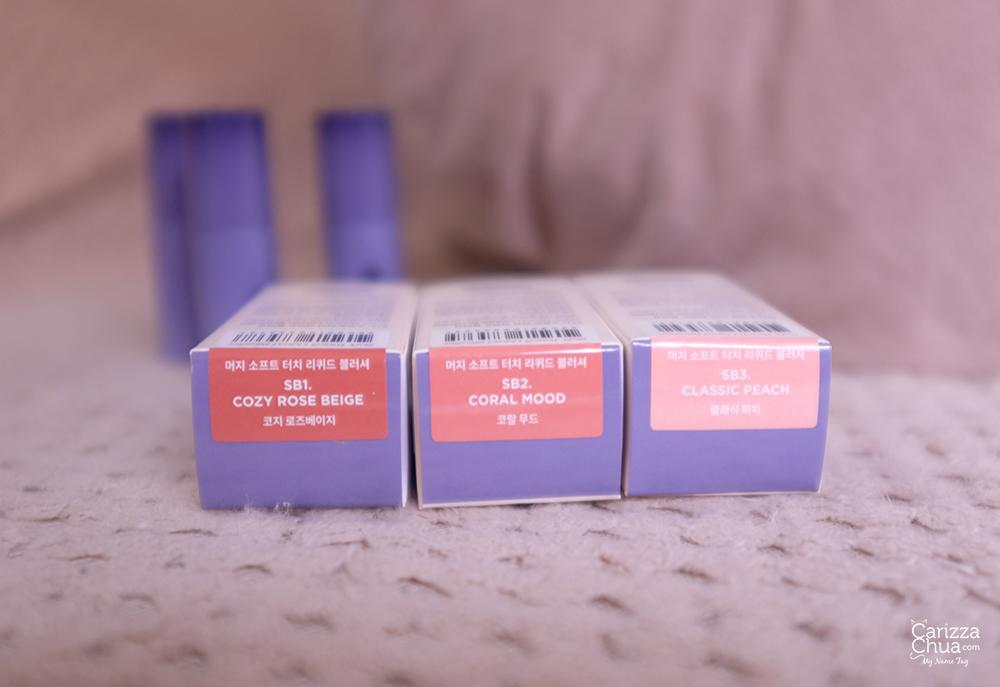 The color that best suits me imo is Coral Mood. It gives a natural flush that's not so obvious. It has a film coating system which provides a natural, skin-like finish. So yes, it doesn't leave a sticky feel. In fact, it feels so silky smooth when applied and it is very easy to blend.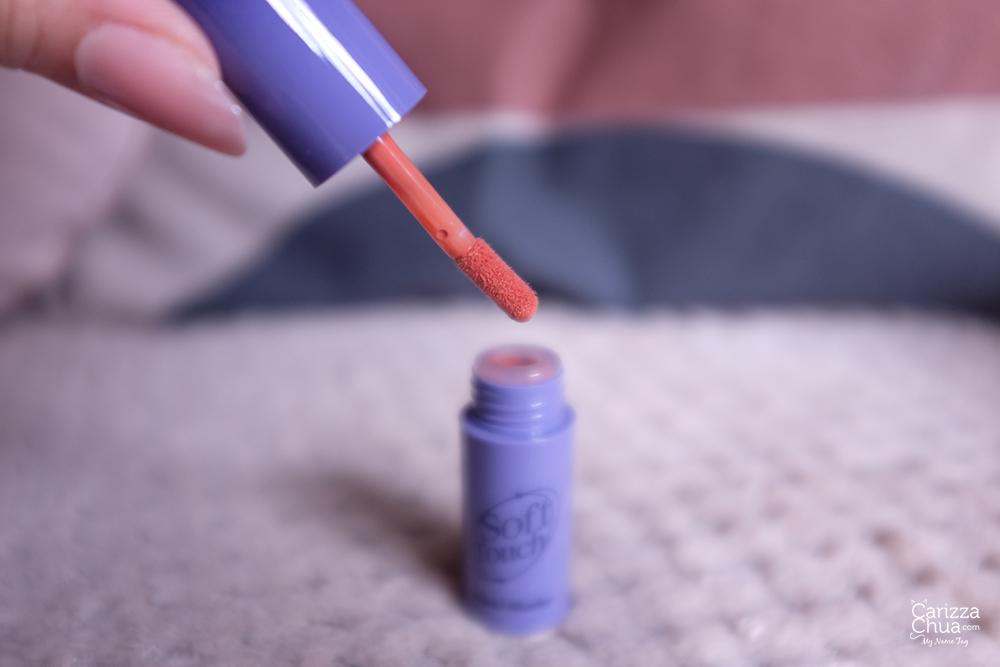 Regular price is P549. The current price for 6.6 Mid Year Sale is only P494. That's 10% off!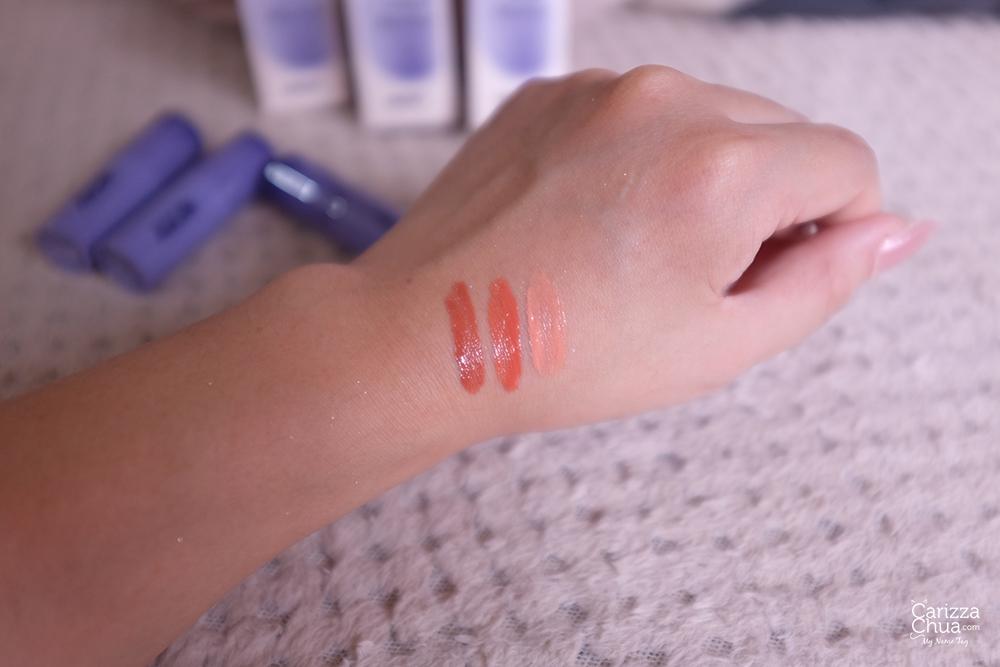 Merzy Soft Touch Blusher shades – Cozy Rose Beige, Coral Mood and Classic Peach.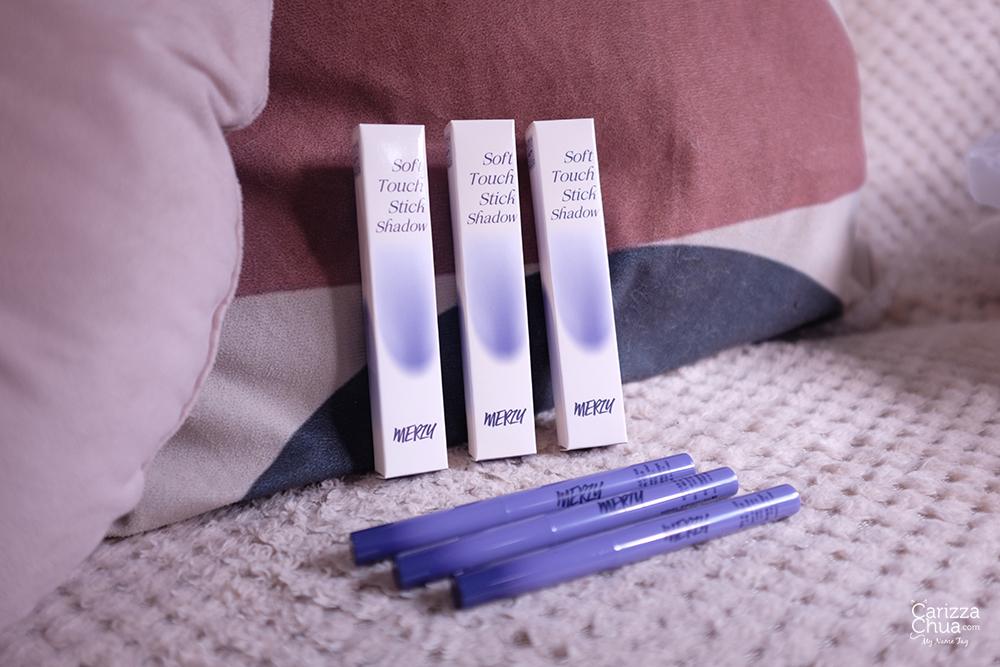 I also like Merzy Soft Touch Stick Shadow because for some reason, I am so into glittery eye makeup right now. It's water-proof, long lasting, and it is made with rich pearl powder for that 3D shadow effect.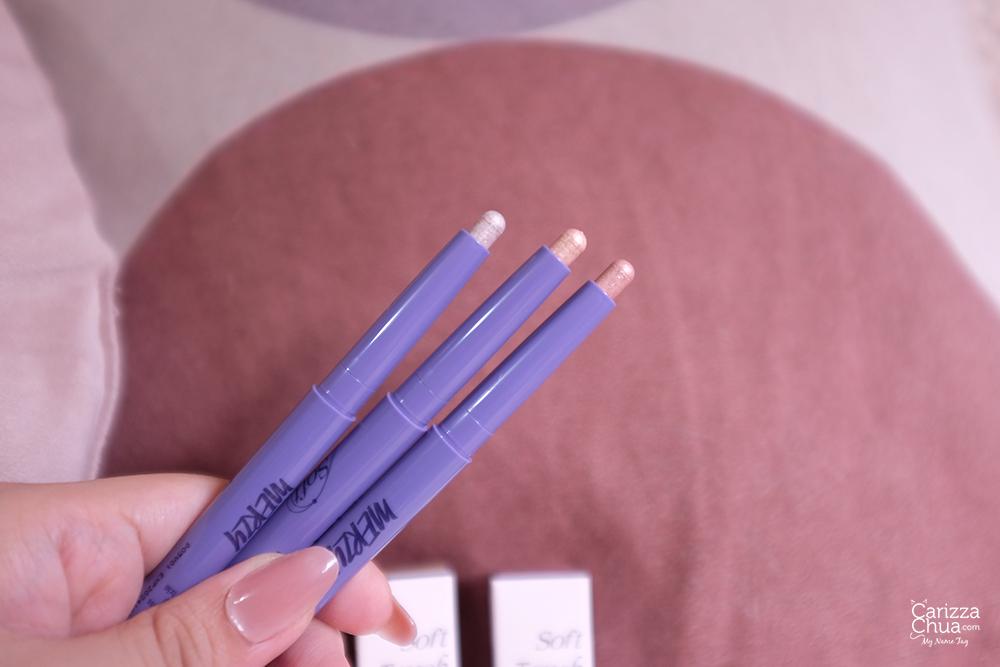 It softly melts into the skin giving a silky finish so when you apply it, it transfers easily unlike other glittery makeup products. Just be careful as it is really soft and the stick could break easily. Each stick is regularly priced at P499 but today, you can have it for only P449.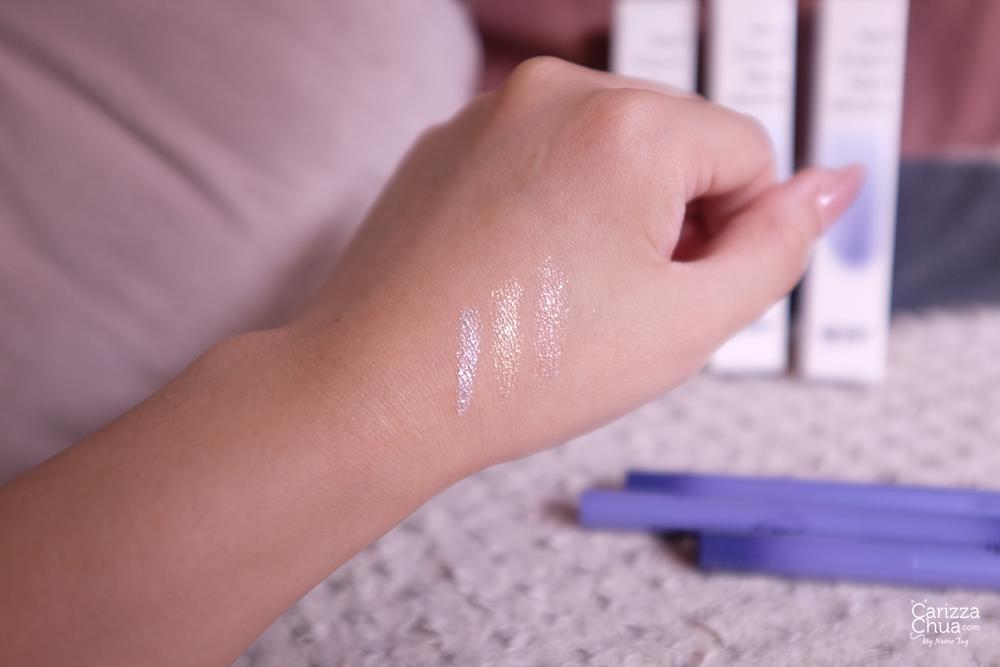 It is available in three shades – Over Crystal, Casual Gold and Vintage Cinnamon. I love them all!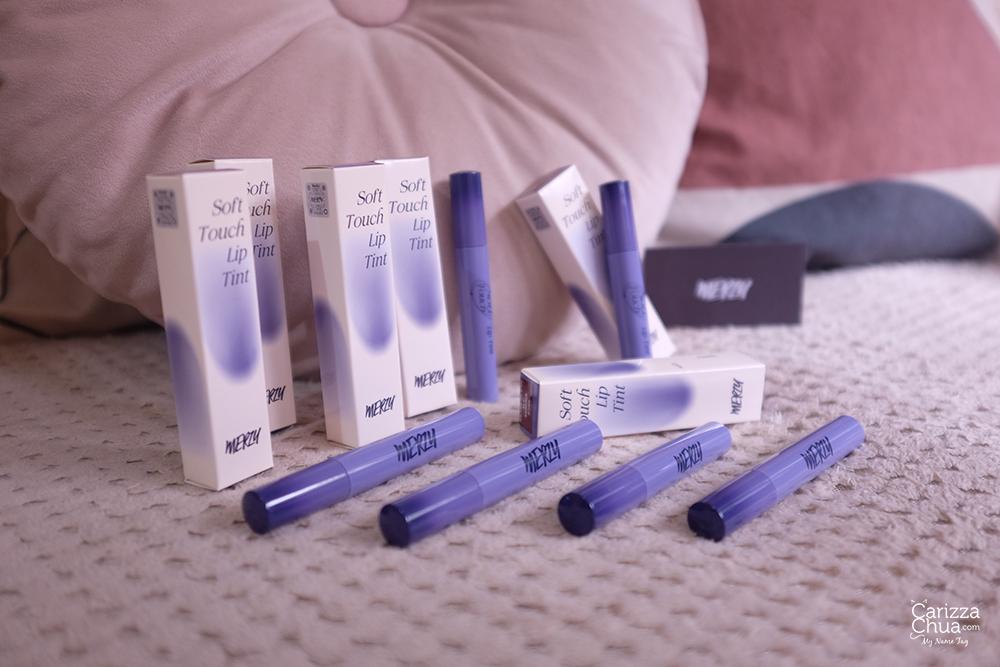 And my most favorite from the collection, the Merzy Soft Touch Lip Tint. It is a velvet tint that sits lightly on your lips with 6 universally-fitting shades to choose from. This gives a new mudge makeup look!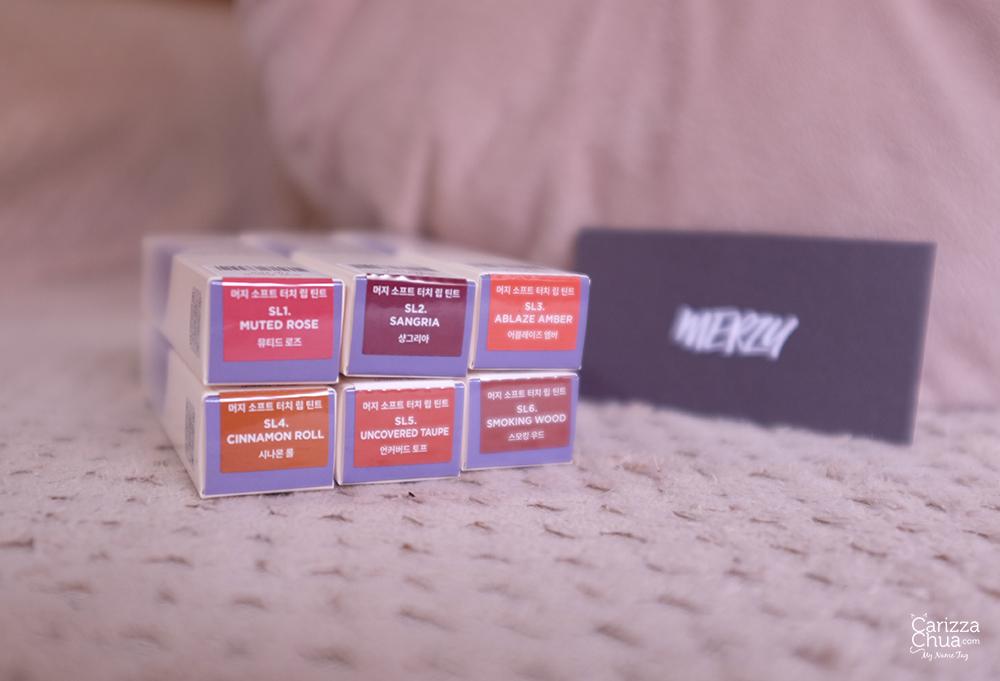 I have here Muted Rose, Sangria, Ablaze Amber, Cinnamon Roll, Uncovered Taupe and Smoking wood.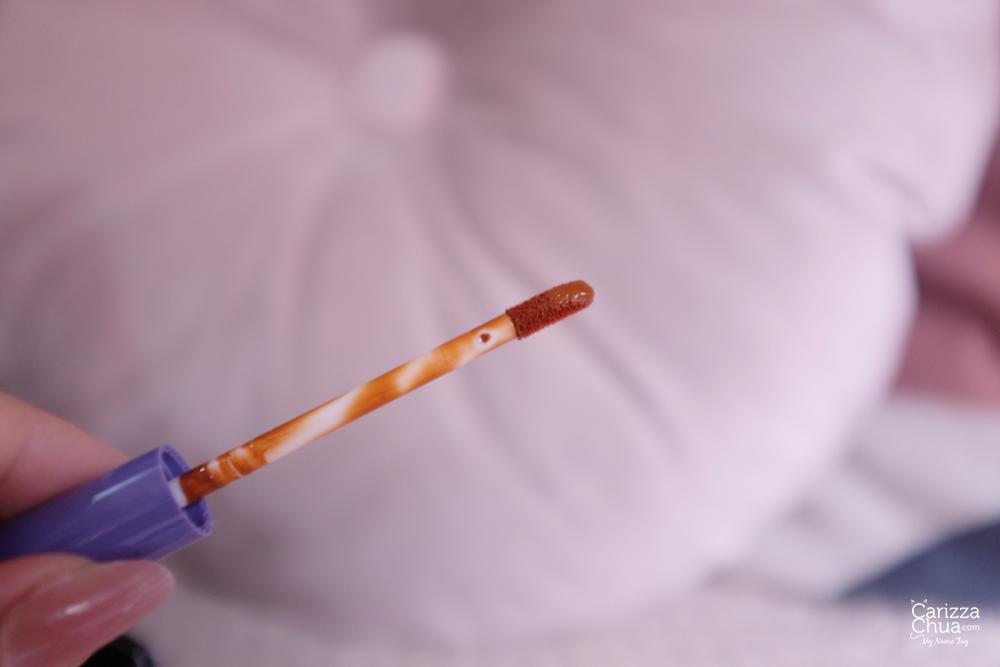 This one is priced at P429. Today, you can grab it for only P386!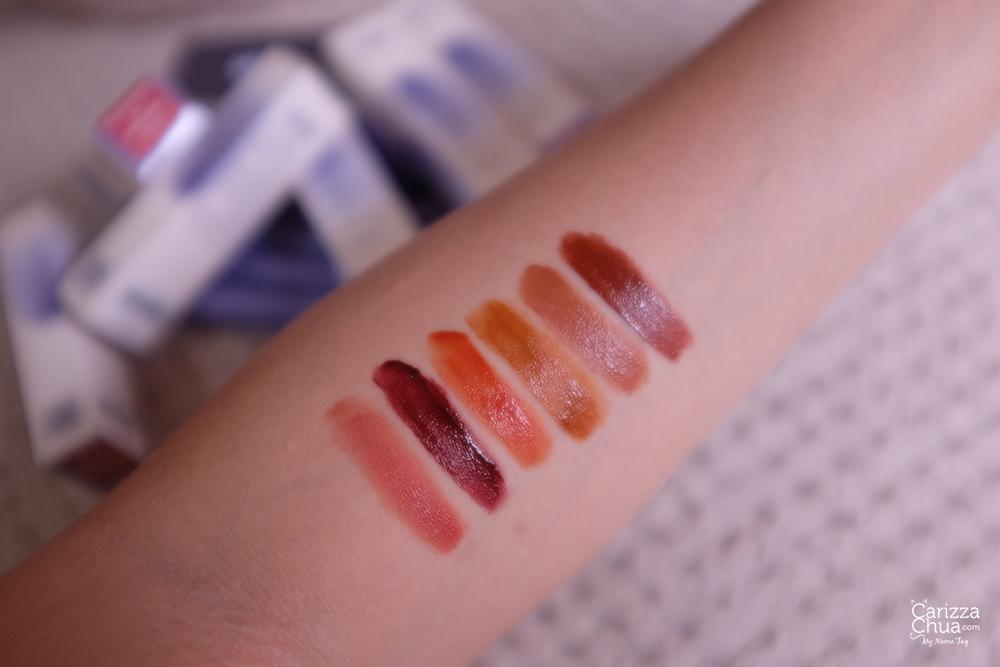 It adds more hydration to your lips with elastomer formula, to make it matte on the outside and hydrated on the inside. what's your fave swatch here?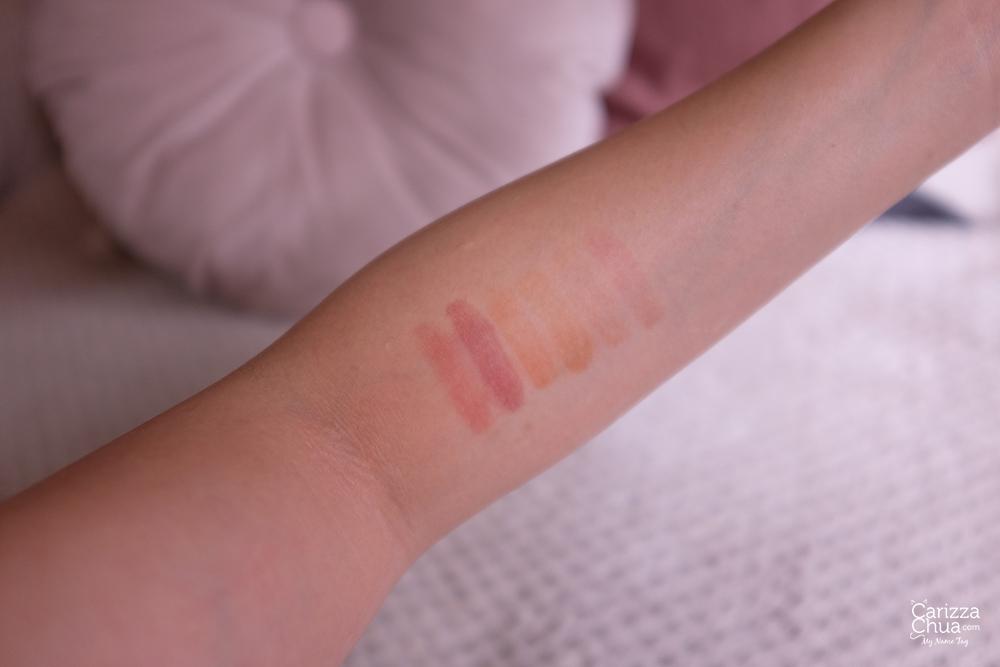 I also tried to remove it with micellar water and rubbed several times. As you can see, the color is still there!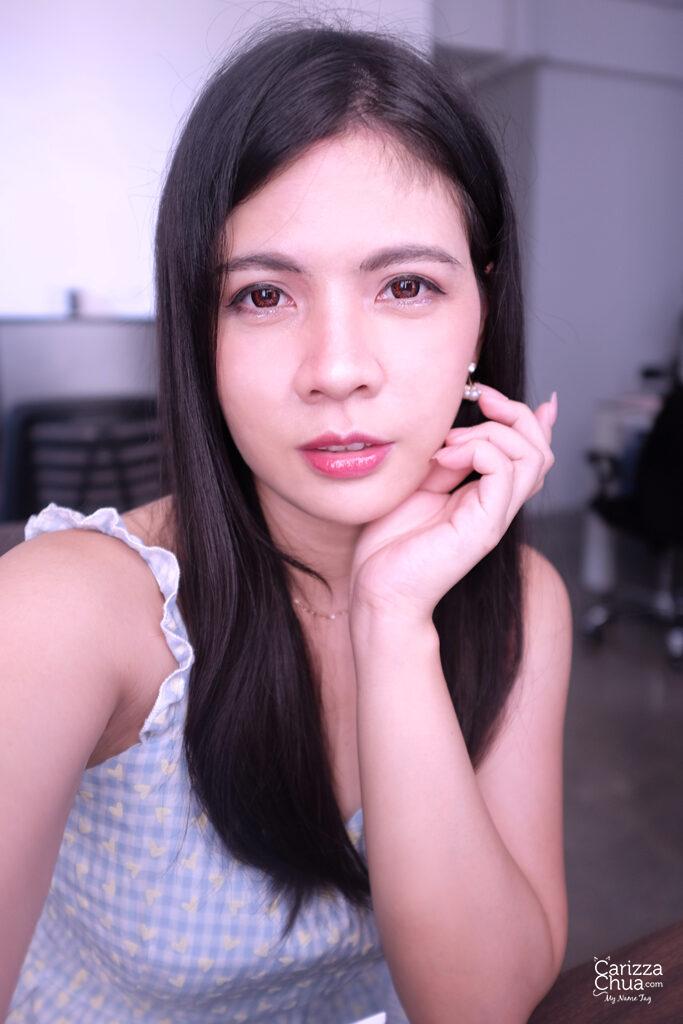 Now time for me to play makeup with Merzy and for you to start your own Merzy Soft Touch collection!