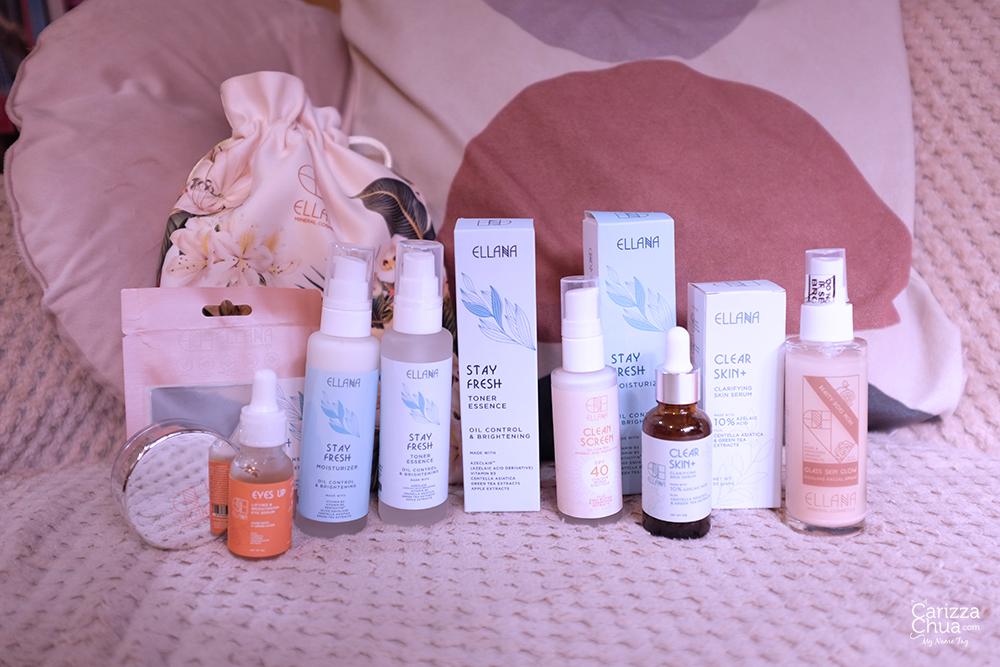 Today, I'll be sharing my thoughts about Ellana Minerals Stay Fresh skincare line. Ellana was my go-to makeup products back in college. I was so hiyang with their mineral concealer and foundation and so I decided to become a reseller that time. Hello Multiply days! Ellana helped me earn extra allowance when I was still a student. And now, Ellana does more! I finally got a chance to try their whole skincare line. It has been over a decade but it's still a good time to stay fresh with Ellana Minerals!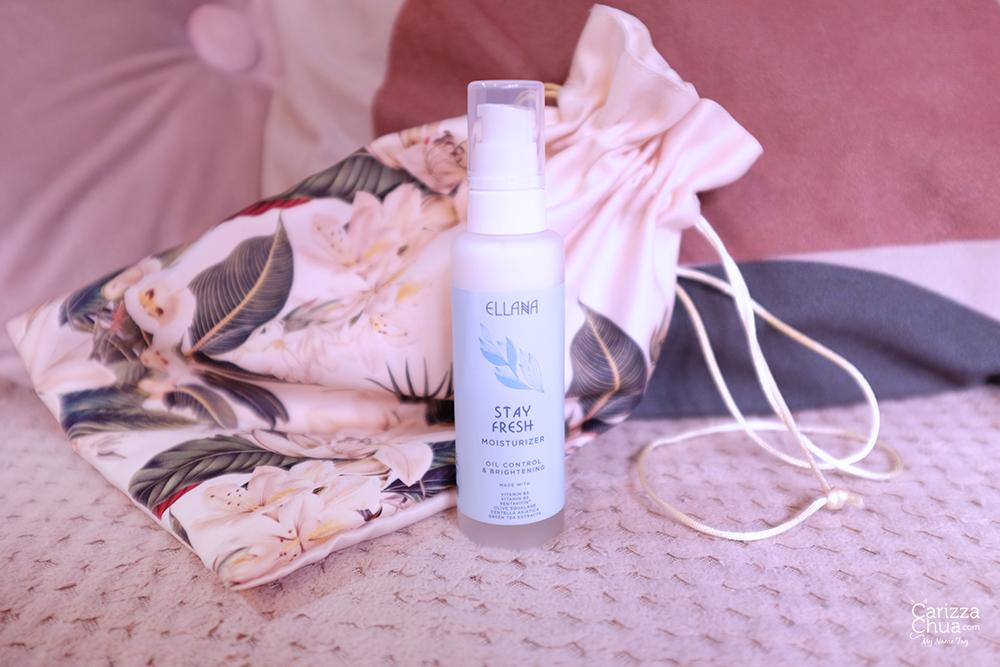 Let's start with Ellana Stay Fresh Moisturizer – Oil Control & Brightening (Regular price: P499). My favorite from this line! This product is made with Vitamin B3, Vitamin B5, Pentavitin, Olive Squalane, Centella Asiatica and Green Tea Extracts. Good for combination to oily skin. This product gives up to 72-hour hydration and fights breakouts at the same time. I love this one because it leaves a powdery matte finish and it's silicone free! I notice that it instantly refines pores after application and it definitely controls oil especially on my forehead.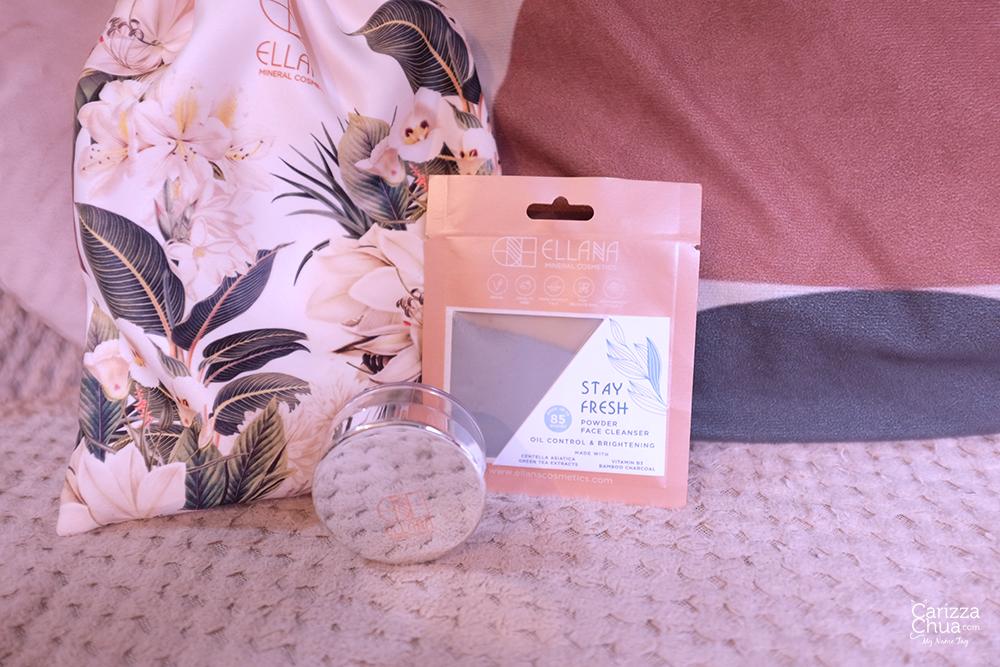 To keep my skin bright and oil-free before any moisturizer, I use Stay Fresh Powder Face Cleanser (Regular price: P398) first. I got mine with a jar and now I have a facial cleanser that's complete travel spill free.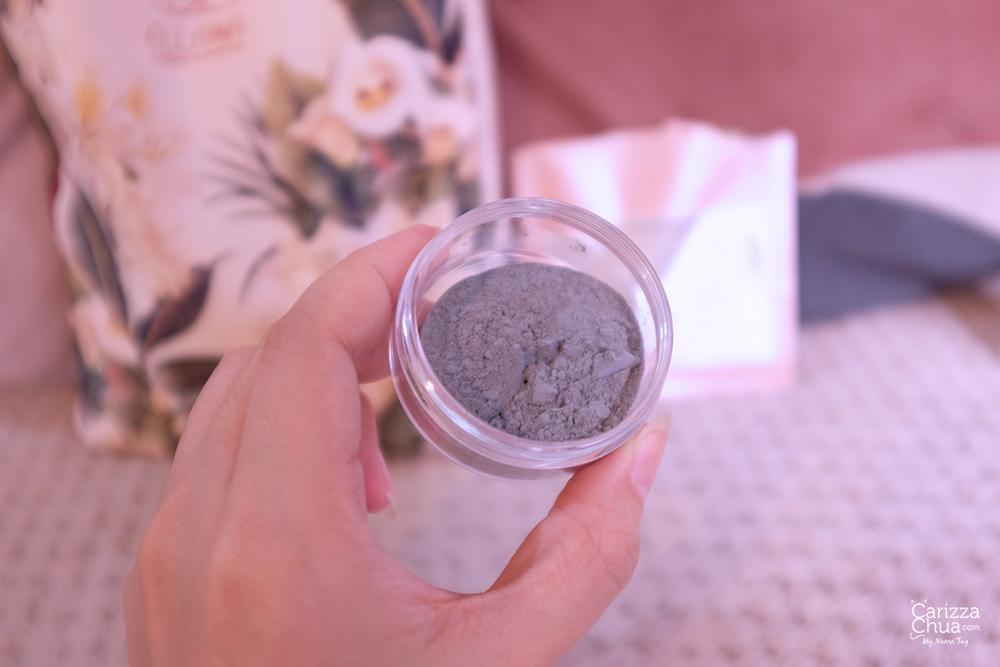 This powder deep cleanses and exfoliates skin. The powder formula works well in removing excess dirt and oil on my face. It might be unusual for you but this is very mild and gentle on skin. Simply tap the product on your hands, add a little water and lather mixture until you get a foamy consistency. Gently massage it on your face and rinse.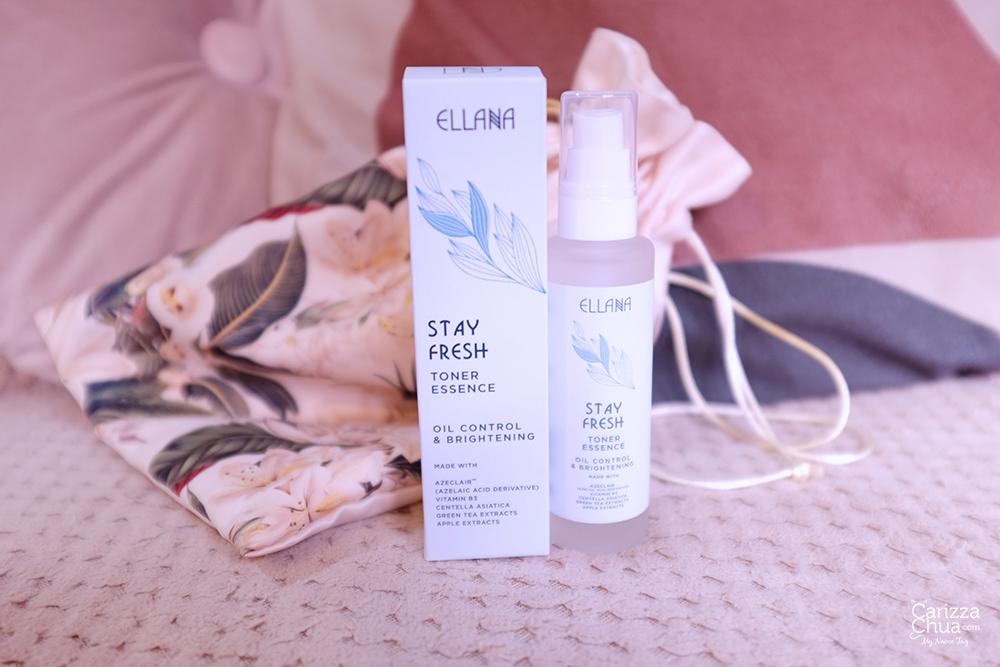 The Powder Face Cleanser and moisturizer work sooo well with my skin so I slowly transitioned to using Ellana Stay Fresh Toner Essence – Oil Control & Brightening (Regular price: P499). This product is alcohol-free, with balanced pH 5.5, fights breakouts and refines pores as well. This toner and the moisturizer is a good daily refinement combo for even better skin. It helps brighten dark spots, calms redness, fragrance-free as well, fungal acne-safe, controls oil and since it is alcohol-free, it doesn't sting during application.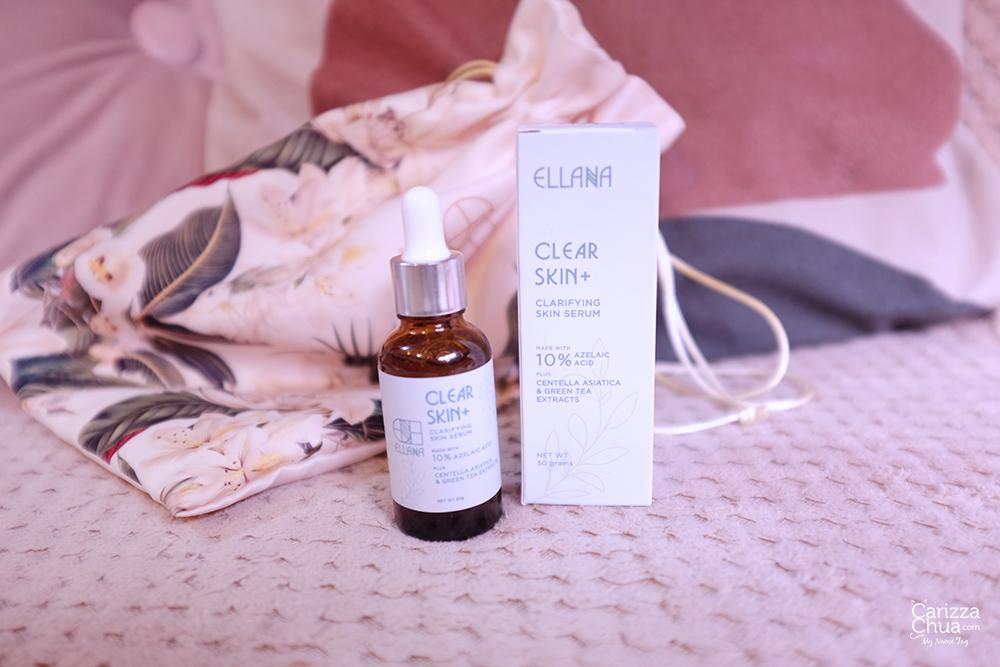 Serums are my favorite so I also tried adding this Ellana Clear Skin Clarifying Skin Serum (Regular price: P599) to my skincare regimen. It is made with 10% Azelaic acid, Centella Asiatica and Green Tea Extracts. I still get pimples ocassionally and so I still need a serum to lighten dark spots fast. This serum not only brightens acne marks but also regulate oil production and improves skin texture too. It feels sooo light on skin, non-greasy and easily absorbed upon application too.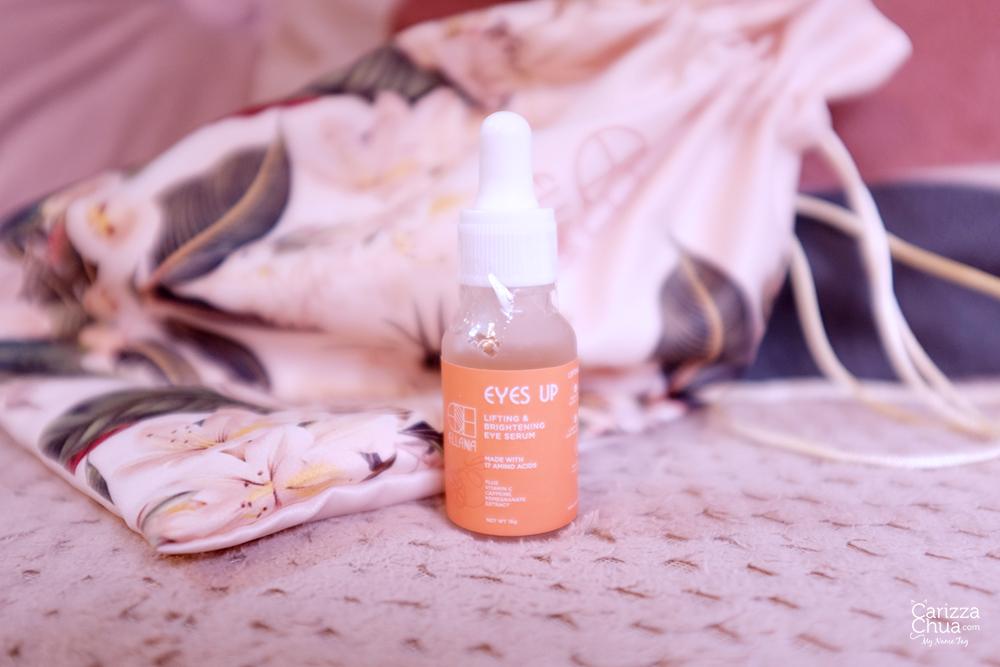 This product works best when you also have Ellana Eyes Up Lifting & Brightening Eye Serum (Regular price: P899) with you. This serum is specially made to brighten dark circles around your eyes, reduces puffy eyes and lifts tired skin with its 17 amino acids, Vitamin C, Caffeine and Pomegranate extract. I actually like this serum's liquidy formula than the usual eye cream. It feels so refreshing after application and it's also fragrance-free! Well, there's a very very light coffee scent because of caffeine but it's just subtle.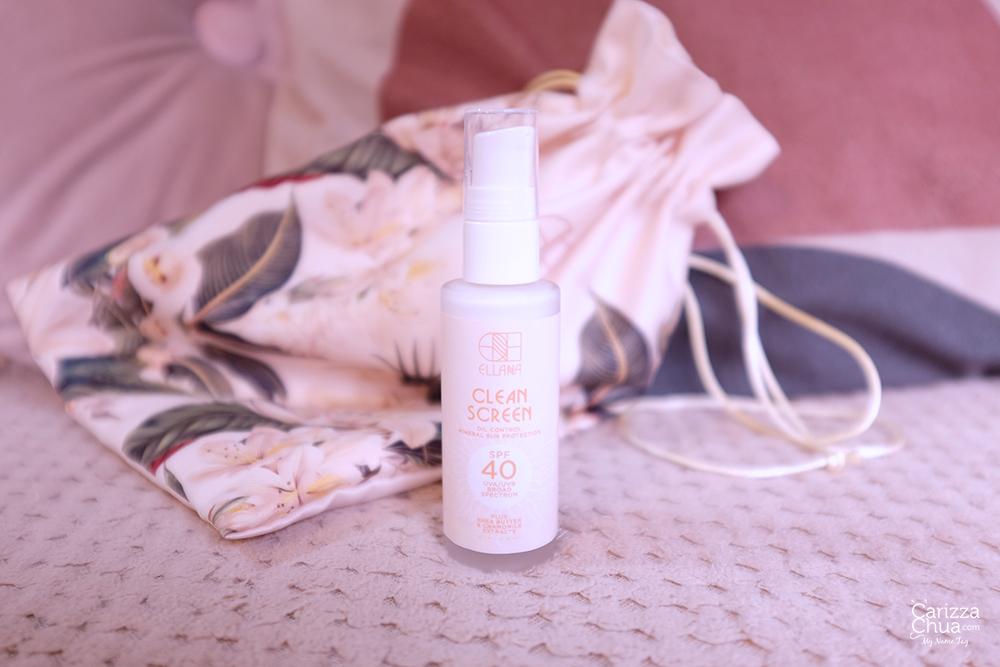 If you're still looking for a non-greasy yet effecive sun screen, you should try Ellana Clean Screen SPF40 Oil Control Mineral Sun Protection (Regular price: P899). It's a mineral sunscreen with oil control so it leaves a matte finish THE WHOLE DAY! This one definitely replaces my current sunblock. Here's a consistency comparison from their serum, moisturizer and sunblock.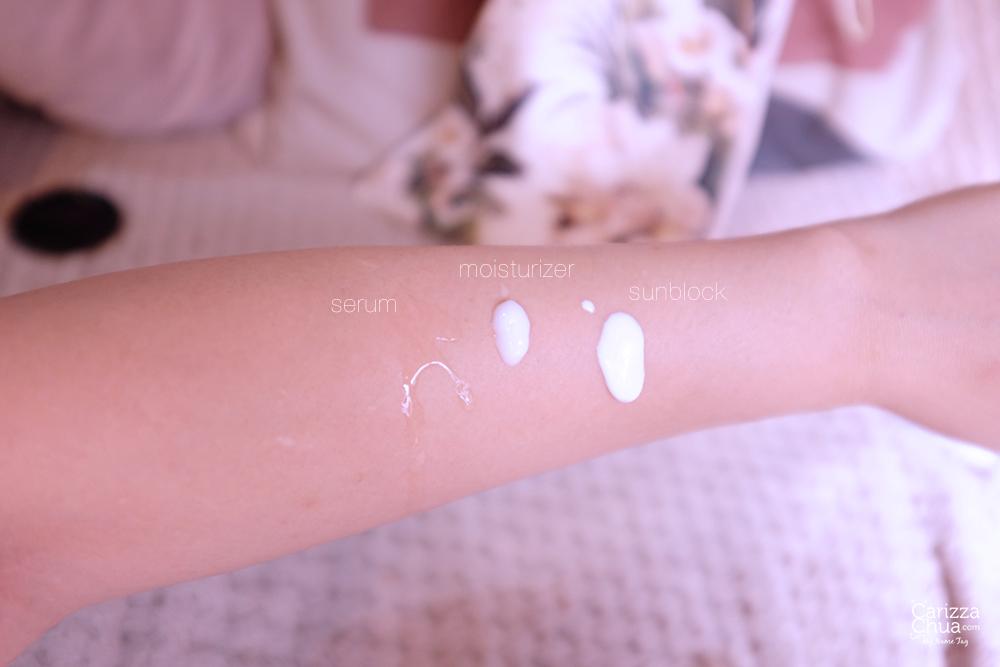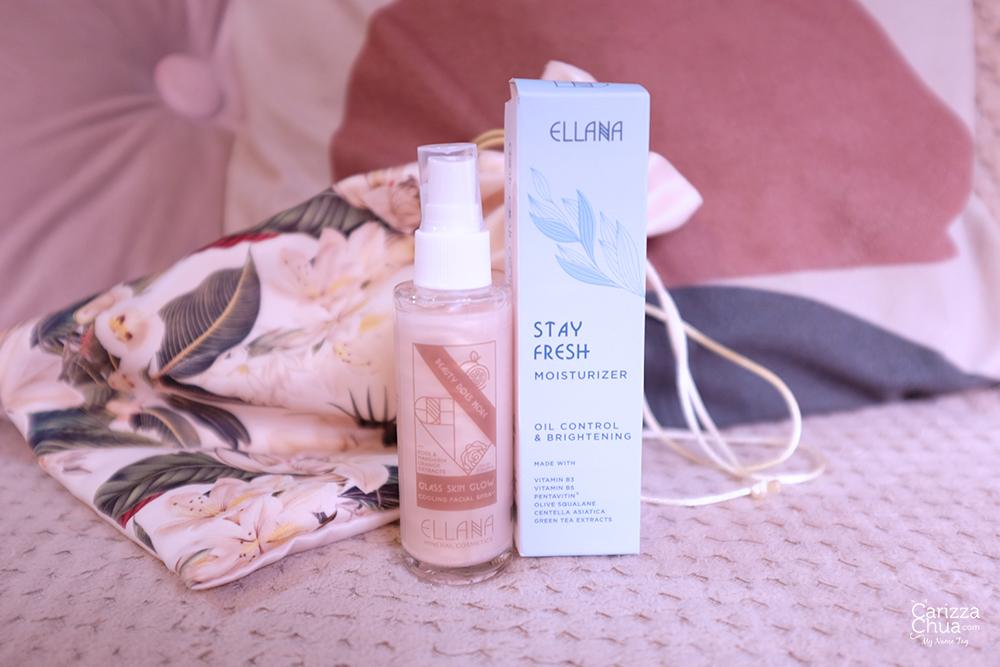 On weekends, I love the combination of Ellana Stay Fresh Moisturizer and Glass Skin Glow Cooling Facial Spray (Regular price: P799). It's a 3-in-1 facial mist with Mandarin extract for instant glow. This product made me embrace my bare face even more. You can use this as a setting spray but with this mist, I don't even have to wear makeup sometimes! So far, this is the best glow mist that I have used.
When you have acne prone skin, it is best to use products that are gentle to avoid further irritation and skin damage. Ellana skincare products are made for those with delicate skin – with no parabens, vegan and fragrance-free. And when they say fragrance-free, it's really scentless and no hint of any herbal or organic ingredient. All are made locally, cruelty-free and environment friendly. Love that we have this skincare option that works without compromising safety. To shop online or to get more information, please visit https://www.ellanacosmetics.com/.