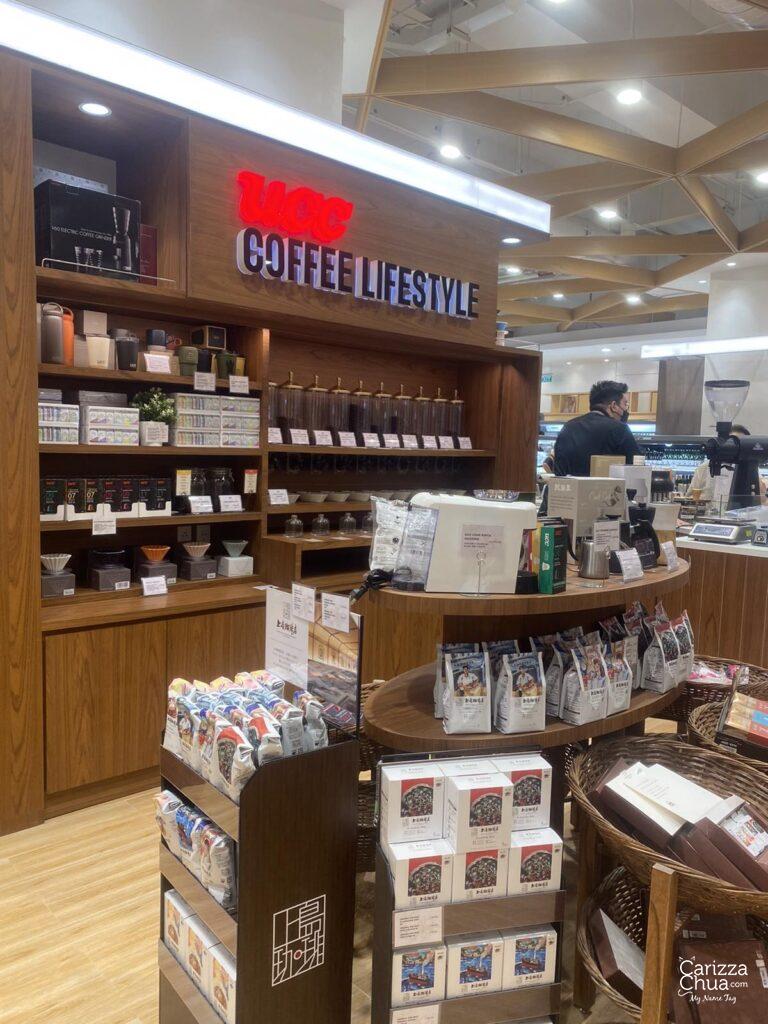 The first UCC Coffee Lifestyle Store at Mitsukoshi Mall is a coffee wonderland! The store is located inside Mitsukoshi Fresh at the basement of the mall. Great location, I must say, because who doesn't want to have a cup of coffee while doing the grocery?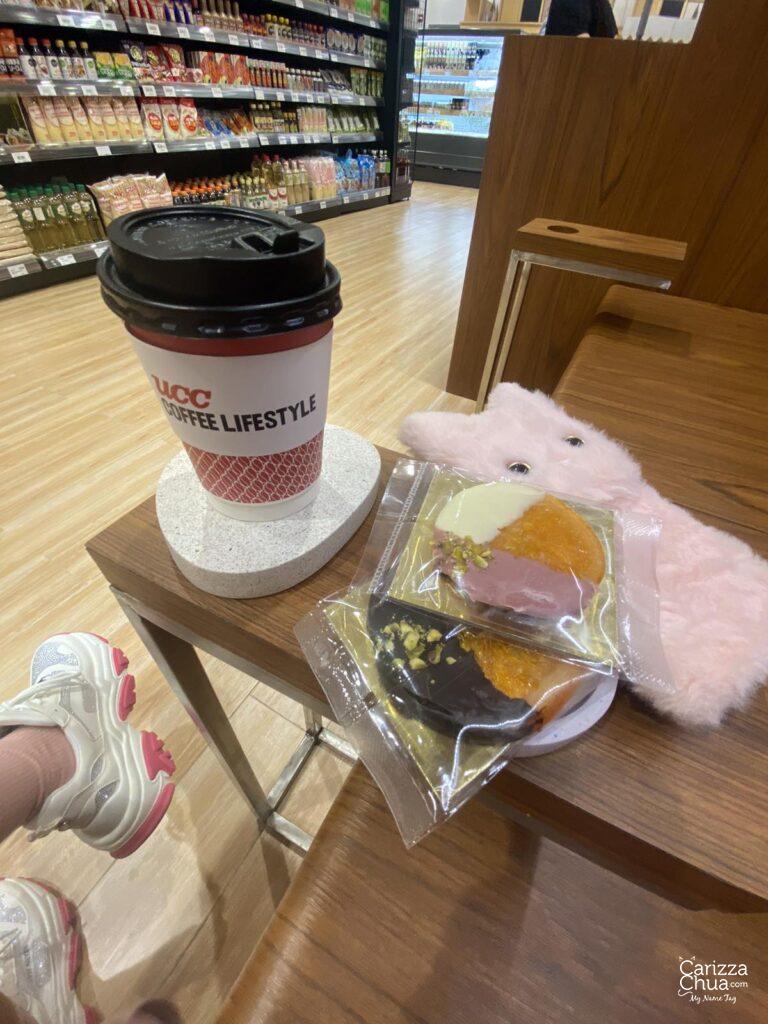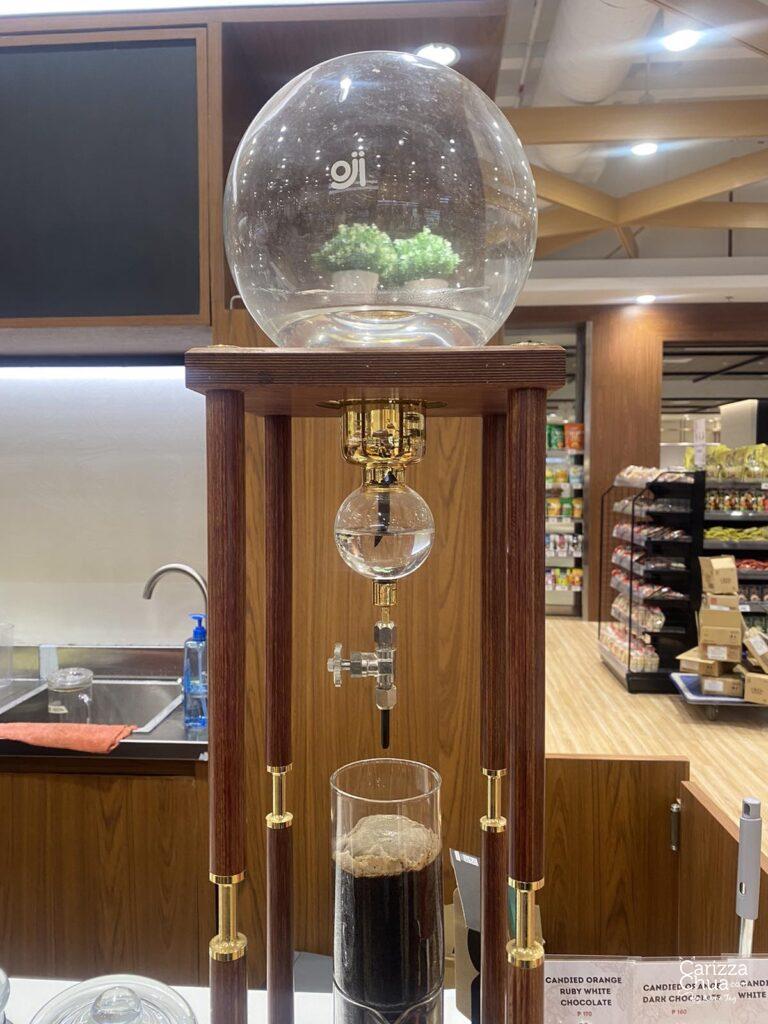 They have 13 coffee blends that you can purchase by grams, pre-packed and crafted coffee drinks exclusively available at the Lifestyle Store. Yes, they are not selling those elsewhere so when you have a chance, go drop by UCC Lifestyle Store at Mitsukoshi Mall.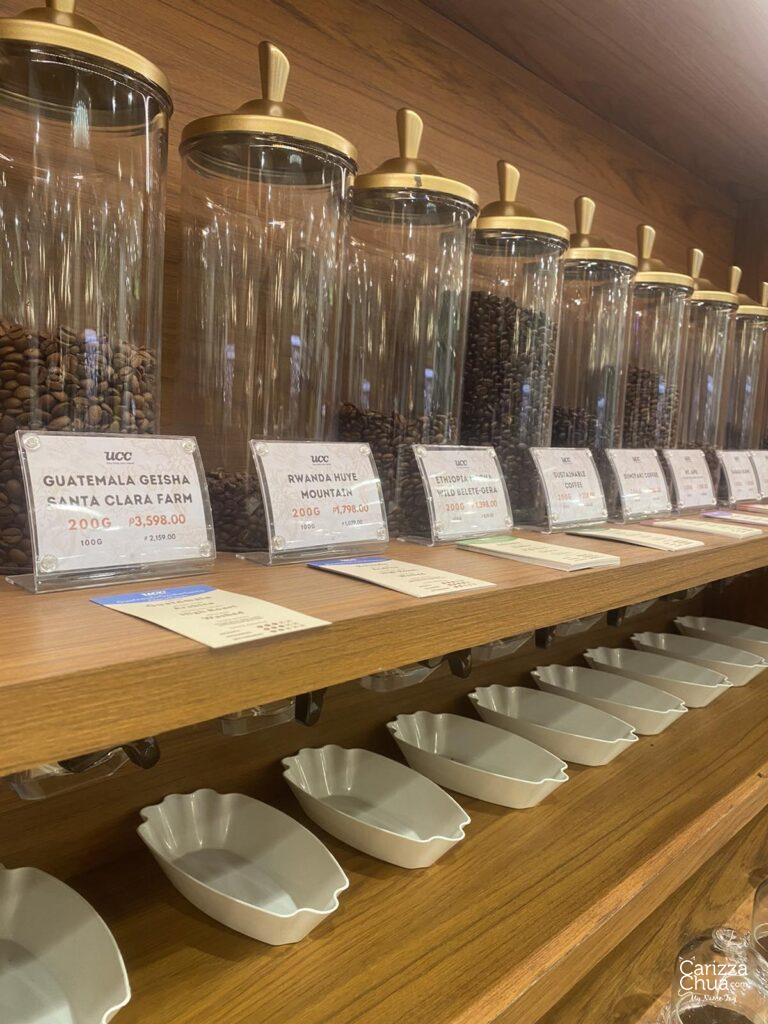 One of the best coffee beans they have is Blue Mountain No. 1 from Jamaica. At the moment, 200g of this is priced at P4398. Other options are Guatemala Geisha Santa Clara Farm, Rwanda Hule Mountain, Ethiopia Mocha Wild Belete-Gera, Sustainable Coffee, Sumiyaki Coffee, Mt. Apo, Sagada Blend, Decaf and Coffee Lifestyle House Blend. The local ones such as the Mt. Apo and Sagada Blend are harvested beans that passed their Japanese standards.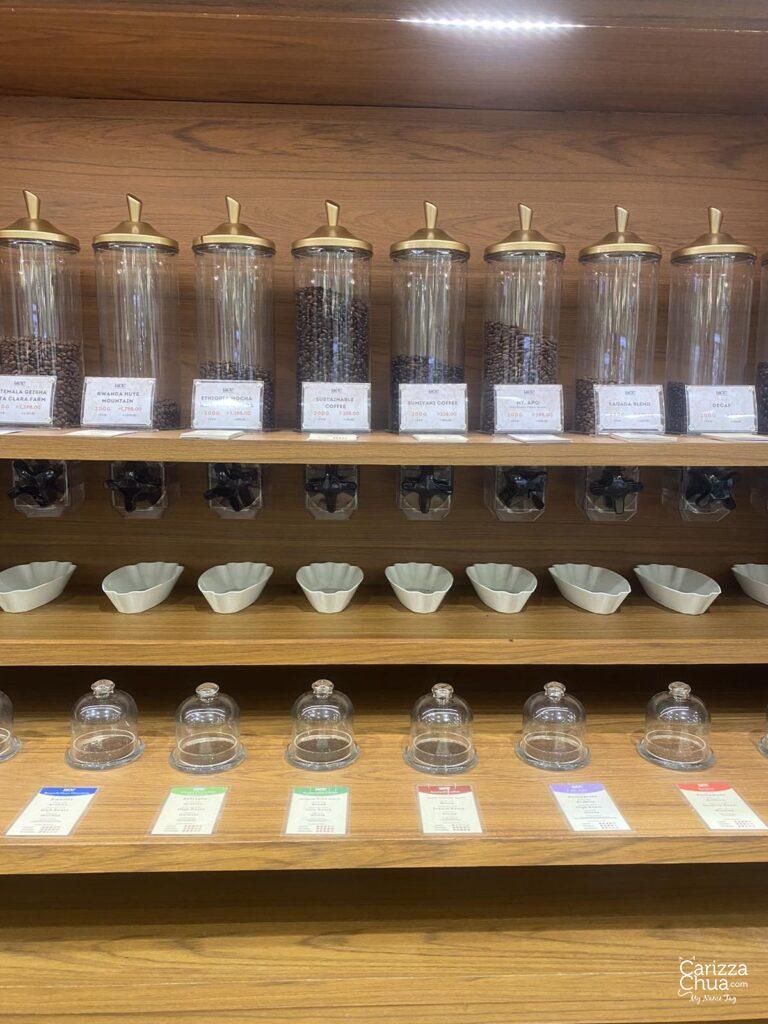 The taste profile for each type of coffee bean is also indicated but at the store, you can also try to smell the beans first and sense the fragrance to have an idea about its flavor. So for example, the Sumiyaki Blend. This is more on the smoky side so when you smell it, you'll have an idea that this smoky aroma gives a dark roast and very bold flavored coffee.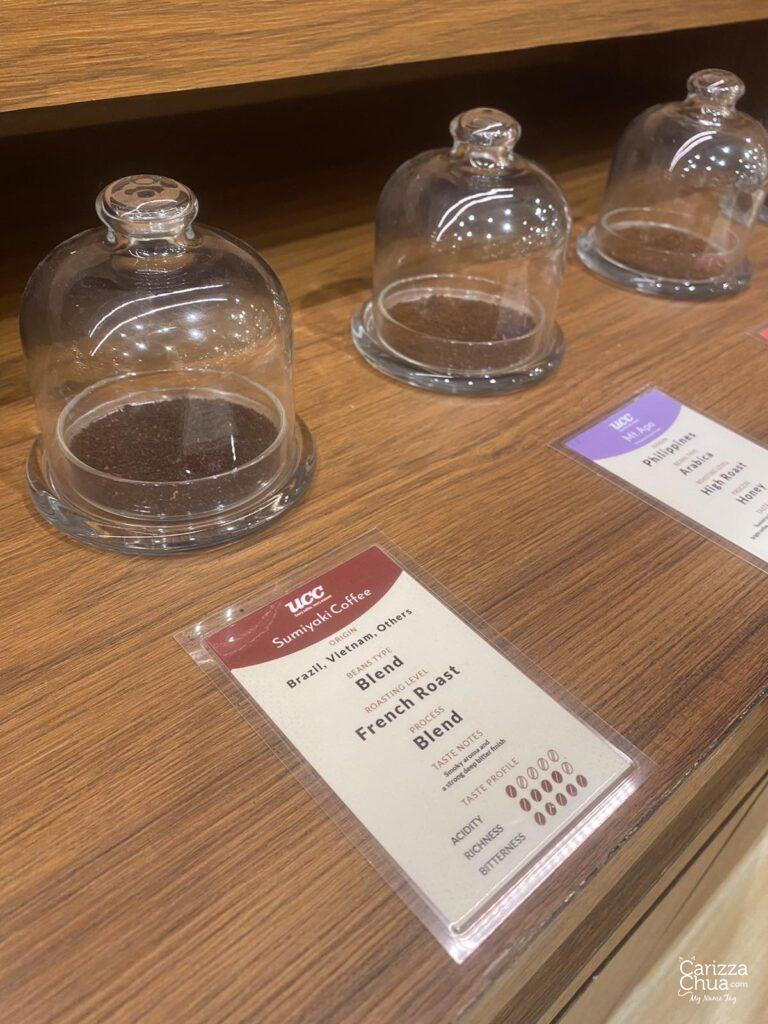 You can also get your coffee essentials here like pre-grounded coffee, coffee sticks, pods, Kinto tumblers, mugs, and your own equipment such as drippers and filters so you can make your own coffee at home!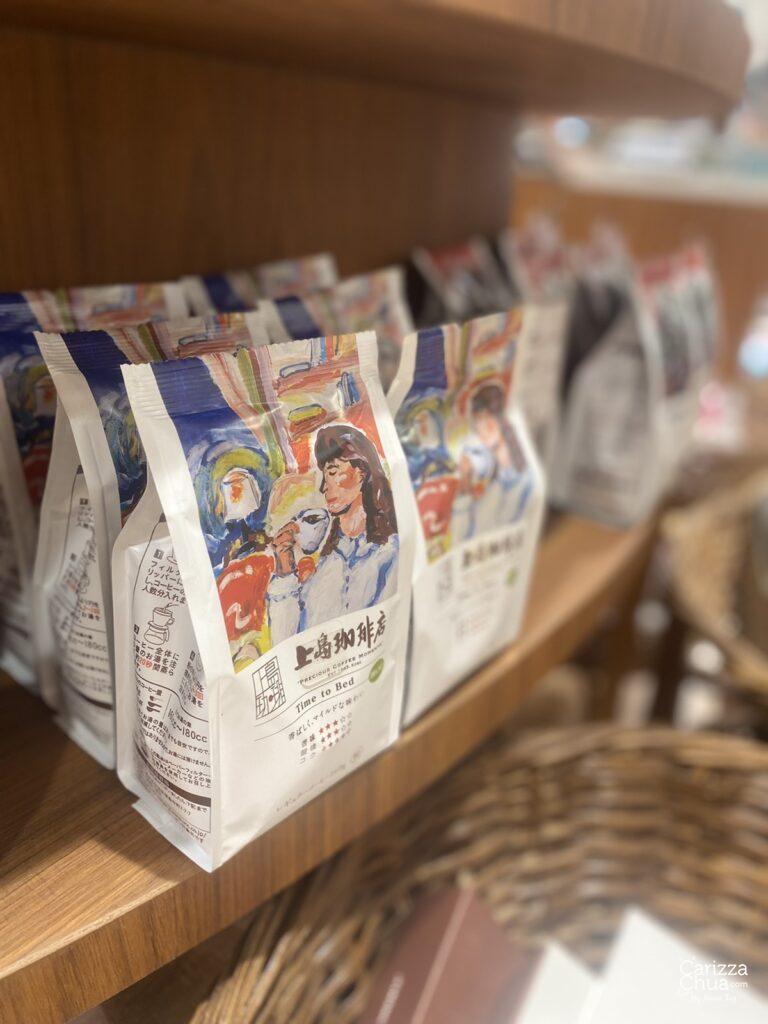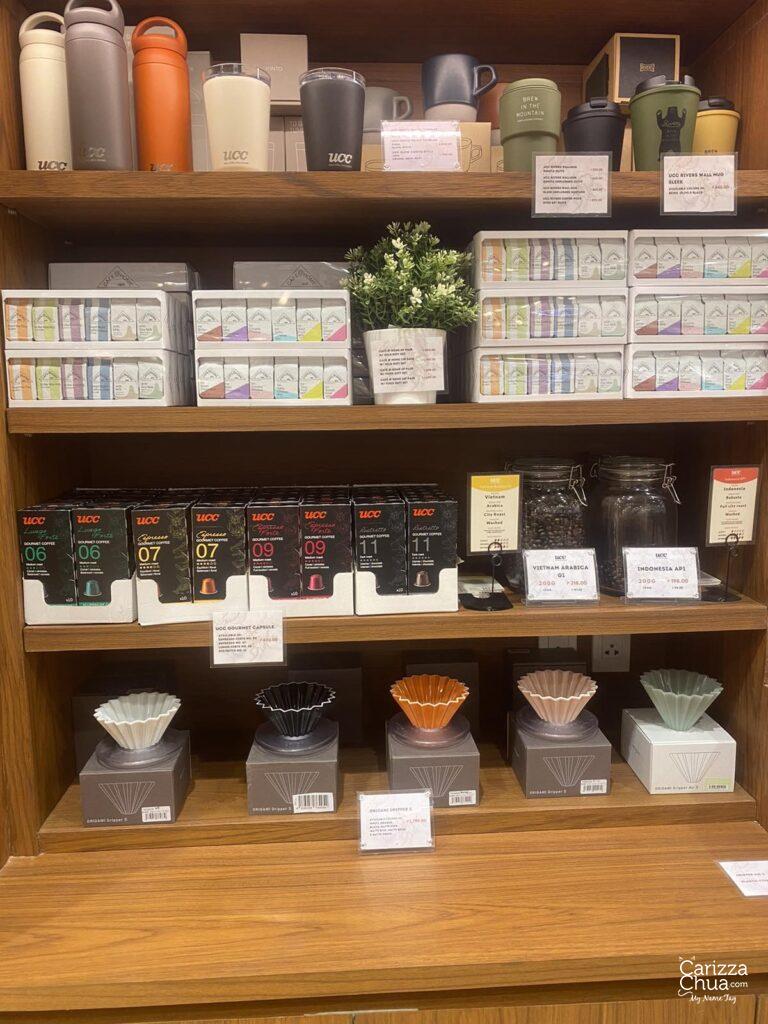 Edrick, one of their coffee masters, taught me how they brew a pour-over coffee precisely at their store. Look at the finesse versus the noob pouring of water. Now, I know the big difference haha!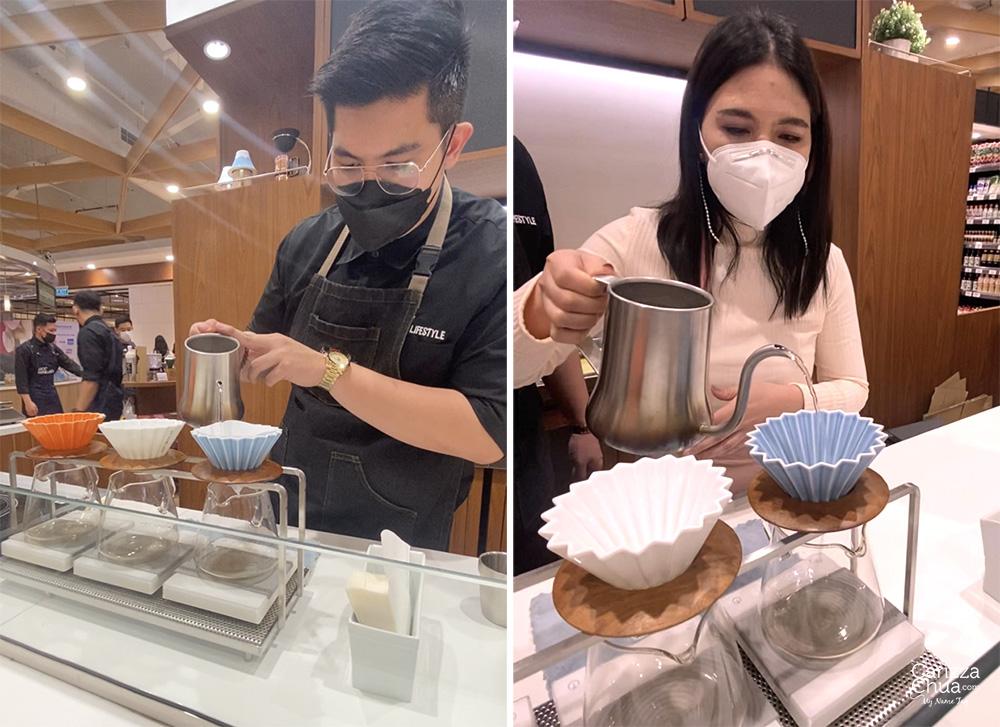 The whole experience was really fun. I can stay there all day!
I took home some pre-grounded coffee, coffee beans and origami dripper soooo I am excited to brew my own coffee at home – the Japanese way!