Wow! It's been a while since my last post. I've been incredibly busy with Siamese work. Since Facebook and Instagram posts are so much easier to consume, some of my updates will only be posted there and detailed reviews and stories will be published here. I find my blog very useful in recalling certain events in my life, previous beauty items or even remembering the names of my dolls.
And because of the busy schedule, I don't have much time for makeup play. Thanks to Ellana Cosmetics – I can still prettify and look presentable at work with some of their easy to use skincare and makeup products that not only lasts long, but also easy to remove at the end of the day. Let me share with you some of their products that are currently on my makeup essentials…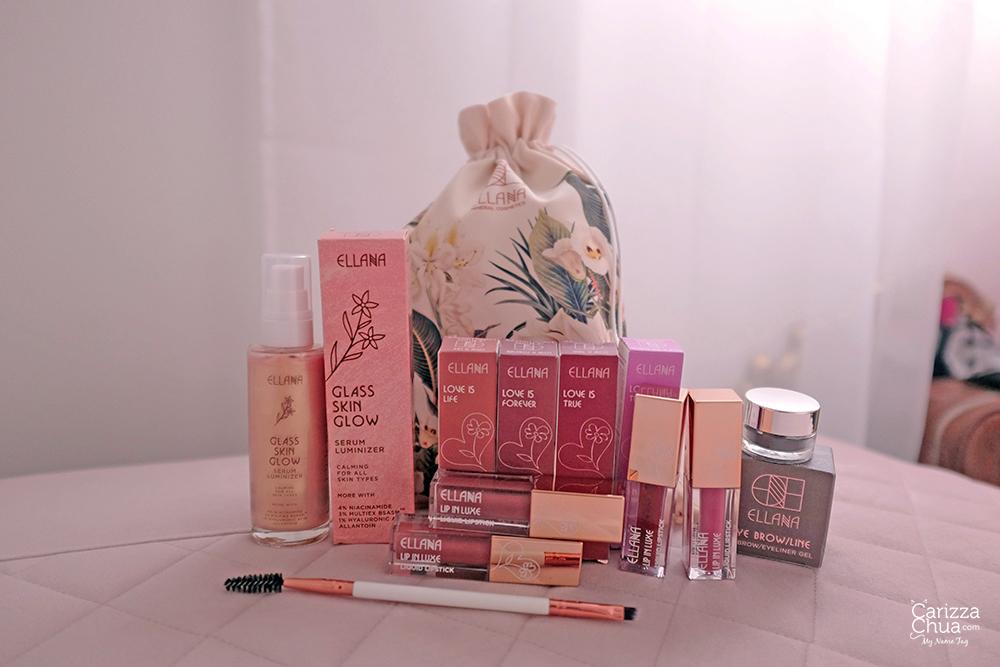 I have here Ellana Cosmetics Glass Skin Glow Serum Luminizer, Ellana Eyebrow/Eyeliner Gel and Ellana Lip in Luxe Lipsticks in 4 shades.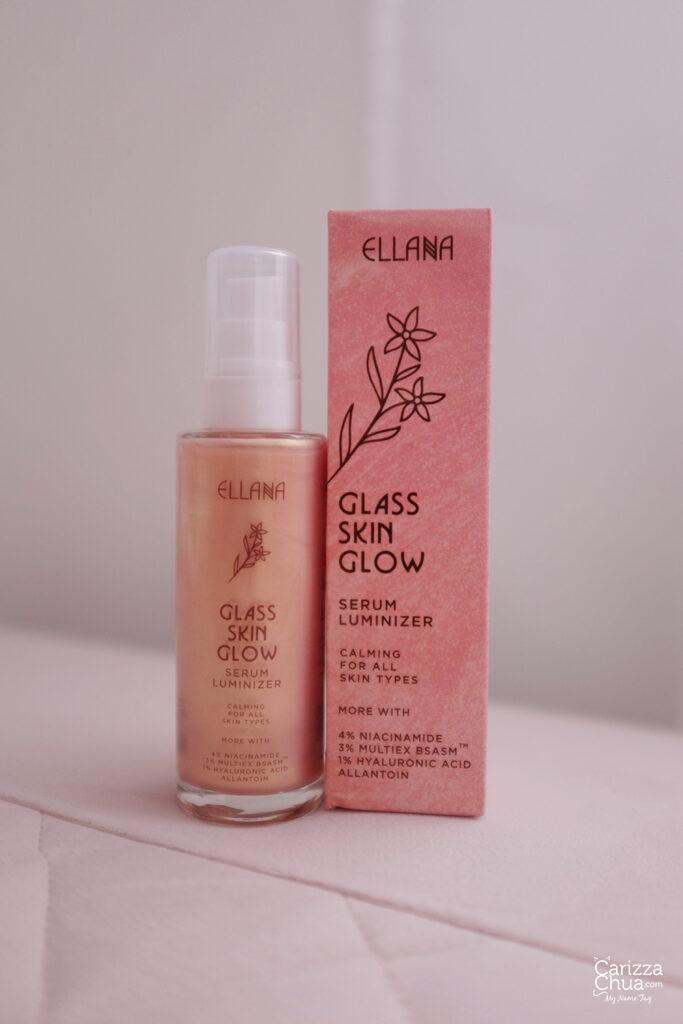 Ellana Cosmetics Glass Skin Glow Serum Luminizer is an instant glow-up fix that I truly love because it is safe to use on delicate skin, it's cruelty-free, vegan, fragrance-free and environment-friendly product.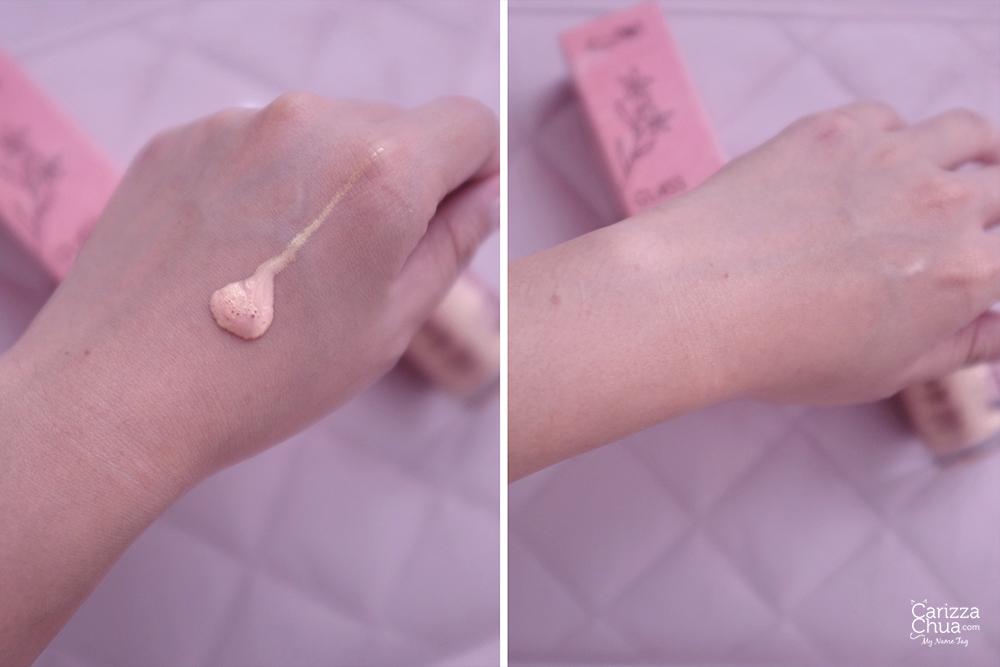 So what does this product do? It gives an instant illuminating effect like an easy-to-use highlighter, soothes stressed-looking skin, calms redness, repairs skin, reduces blemishes and diminishes dark spots, gives a glass skin effect that's very lightweight and not greasy at all, refines pores and in fact, it hydrates and moisturizes your skin!
This product contains 4% Niacinamide, 3% MultiEx Bsasm and 1% Hyaluronic Acid Allantoin. It's so comfortable to wear and I am loving the natural glow it gives. I think if this product can contain SPF then I could wear this all day under the sun.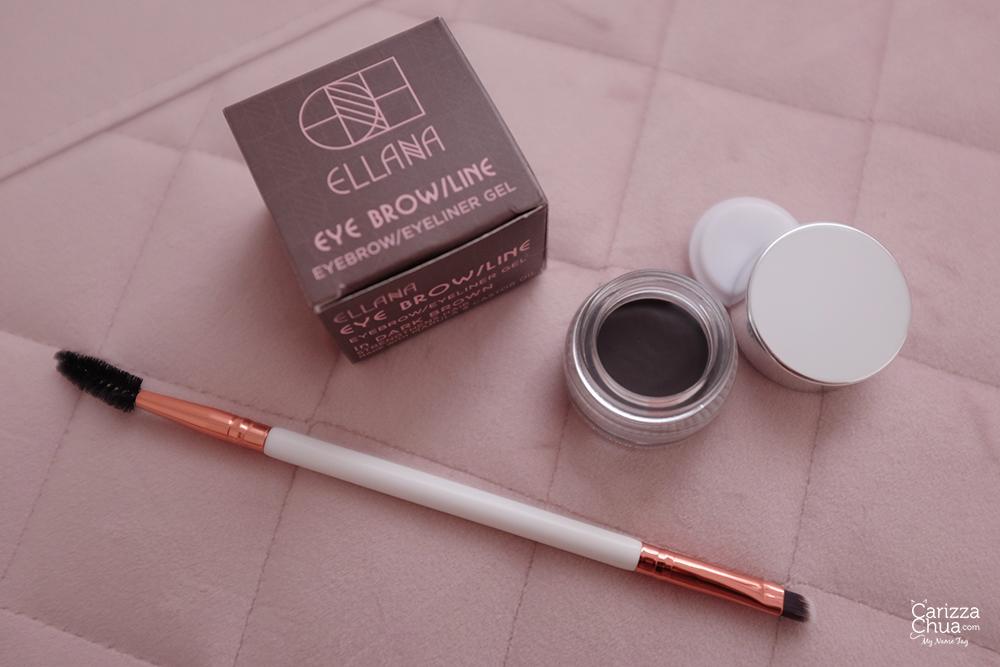 Another great product to try is this 2-in-1 eye product – Ellana Eyebrow/Line gel. It may look tricky to apply especially if you have trouble defining and fixing sparse/uneven eyebrows. You'd need the help of the brush applicator with spoolie to soften and set. But what I love here is that it's vegan, cruelty-free, earth-friendly and it's skin safe. Unlike other products, this eyebrow gel doesn't give me breakouts around the eyebrows, which is so uncomfortable especially when I do some facial expressions. You can also use it as an eyeliner – which I haven't tried yet (because I like using liquid eyeliners), it is said to be water resistant, strengthens eyebrow hair and highly pigmented.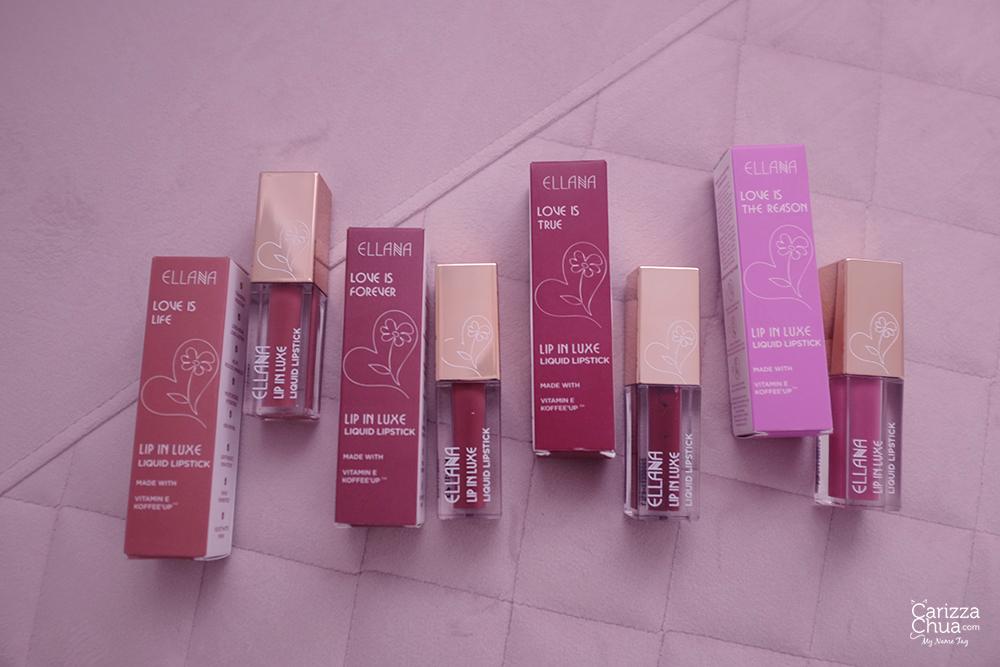 Now, moving on to my favorite… Ellana Lip in luxe liquid Lipstick is made with Vitamin E Koffee'up. It's definitely longlasting, blurs fine lines and wear and transfer resistant!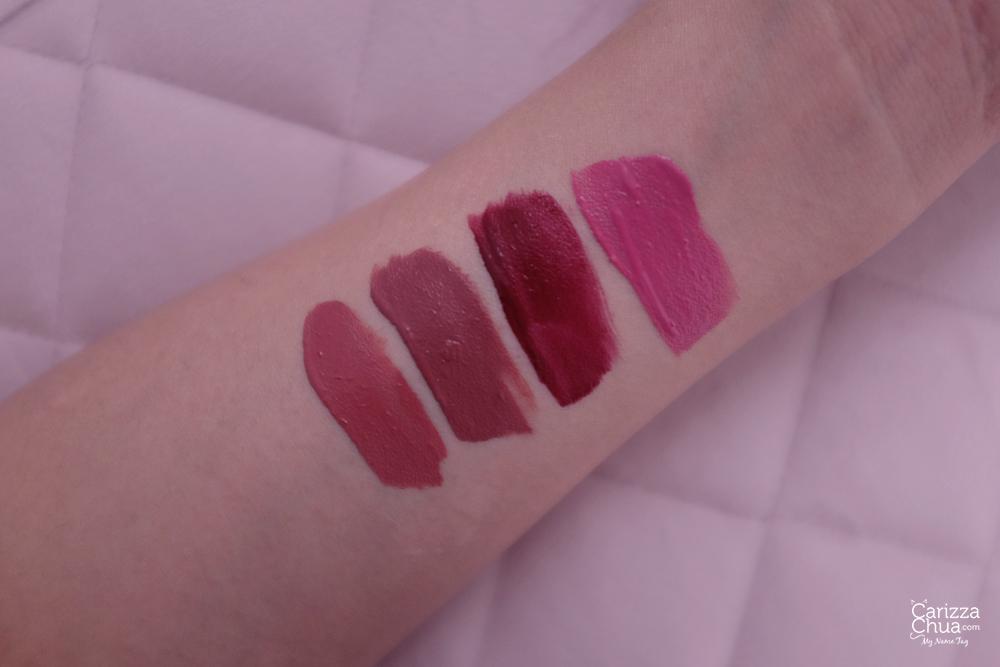 I have here the shades Love is Life, Love is Forever, Love is True and Love is The Reason. Among the four shades, I think love is Life is the color that complements my skin well.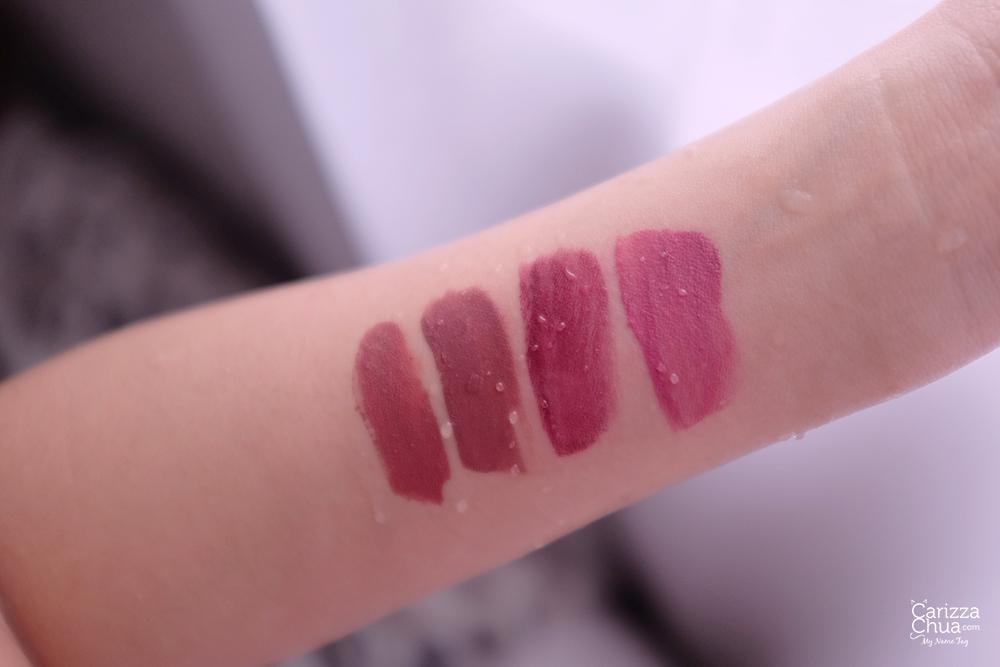 I also rubbed off the swatches with running water and boy, it was so hard to remove! You can get up to 50% off when you purchase from March 8-13. Now's your chance to try their new and best seller products!
Last Updated on 7 months by Carizza