I am back with new cosmetics from Dazzle Me. I discovered this brand last year while browsing through different makeup choices on a shopping site. Their packaging is really fresh and fun and that made me checkout the cart instantly. So now, I am trying out more from this brand and sharing my thoughts, in case you are searching for reviews about this product.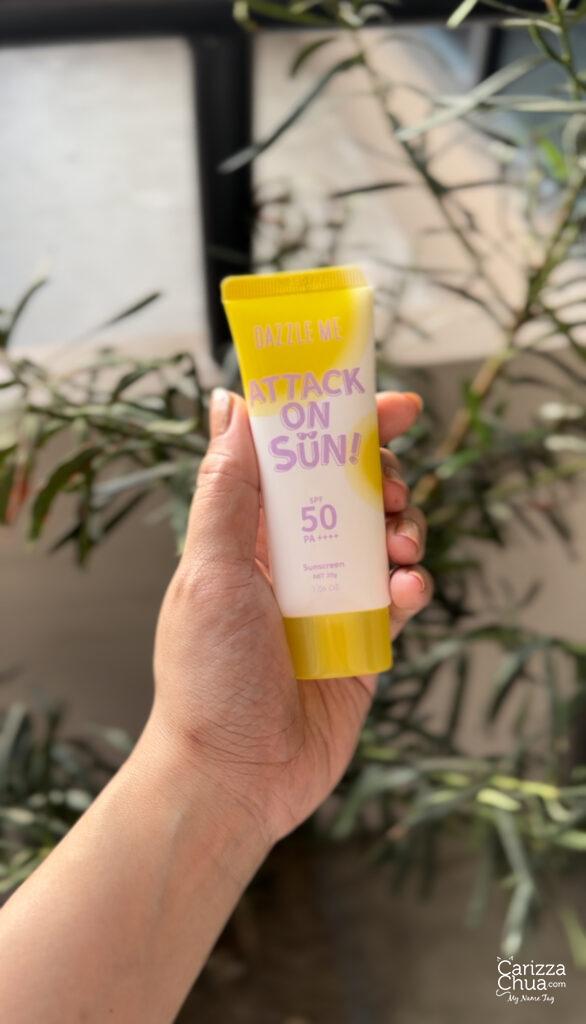 First is Dazzle Me Attack on Sun! SPF50 PA++++ (P199). This product has a strong sun protection, nourishing and enhancing resistance. It's the peak of summer so I apply sunscreen regularly even when indoors.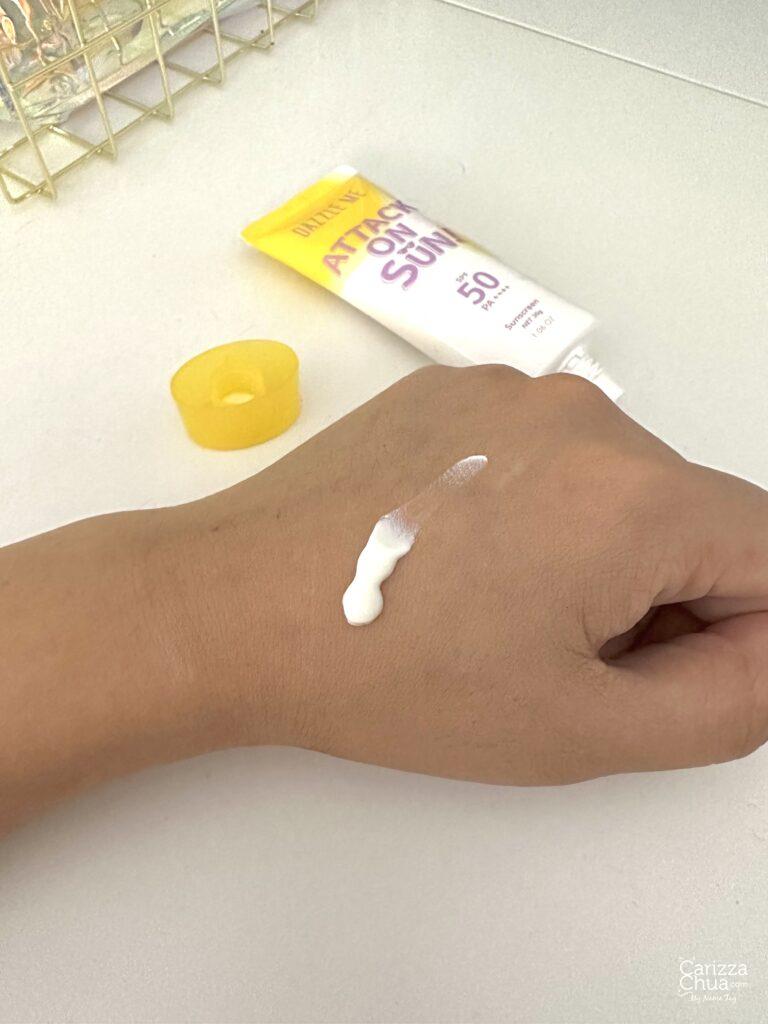 This product has a light creamy consistency that doesn't feel greasy even when under the scorching heat of the sun. The product is very simple yet effective. No itchy feel nor fragrance in the product so no unnecessary irritation. Just don't stay too long in the sun. For summer trips, it is still recommended to use a sunblock with high SPF.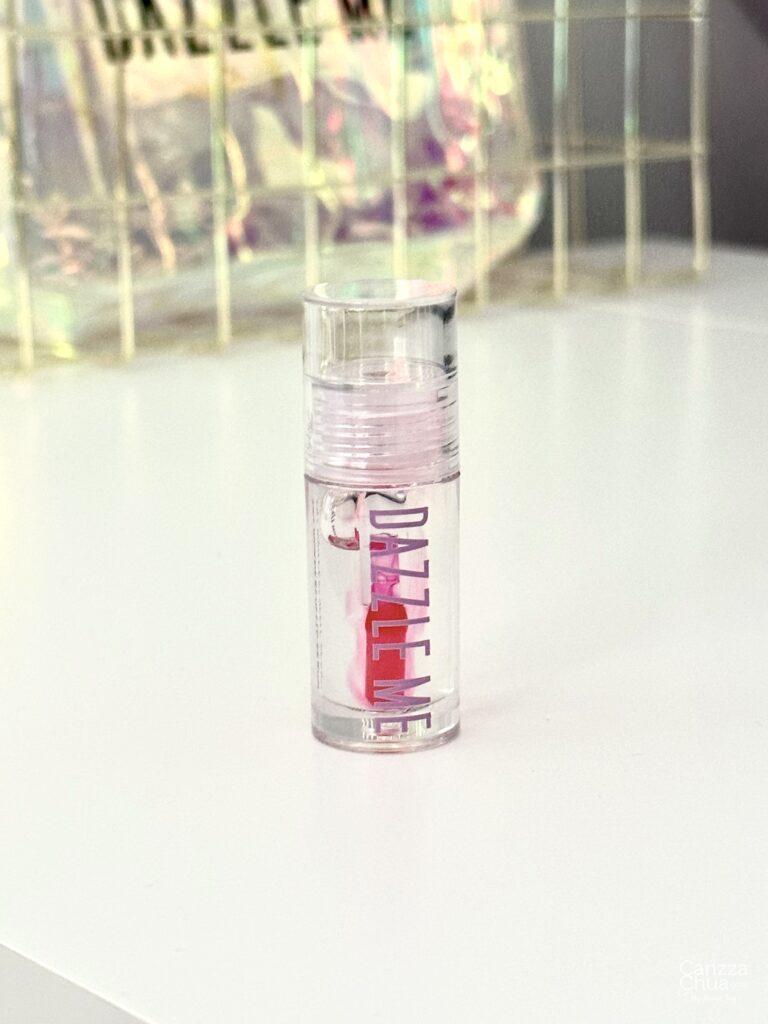 Another addition to my summer skincare routine is lip serum. It's all over the internet and it feels nourishing so I wonder why we didn't have this trend way back then. Dazzle Me 24/7 Wonderfullip Serum (P149) creates a glossy and healthy looking lip effect without the warm sticky feeling that regular lip glosses give. Love that it adds extra shine and subtle tint! I use this as a lip topper in the morning and as a lip treatment at night to avoid dehydrated-looking flaky lips.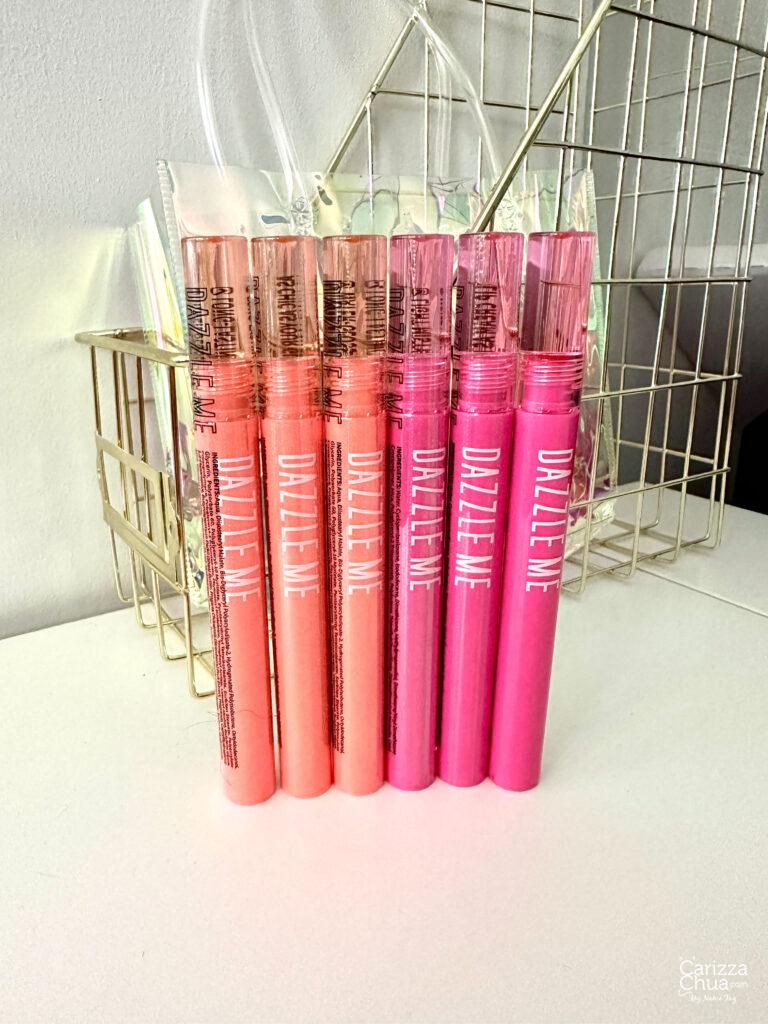 Now moving to my faves from this brand… Dazzle Me Glossy Girl Lip Cream and Dazzle Me Misty Matte Lip Cream. Regular price is P169 for Glossy, P179 for matte but they usually offer discounts on usual PH Sale Dates.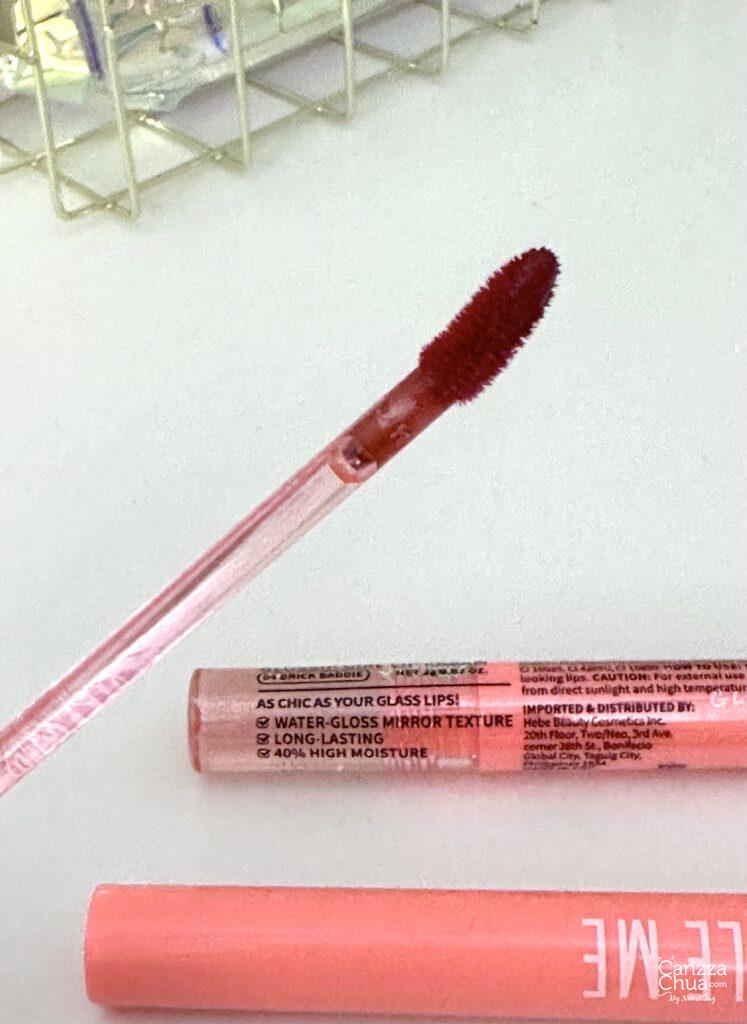 Glossy Girl Lip Cream gives a gloss-to-stain finish. A lustre of a gloss, pigment of a lip cream and dries down to a stain of a tint!
Misty Matte Lip Cream, on the other hand, gives a soft matte texture that's nondrying and doesn't emphasizes the lip lines.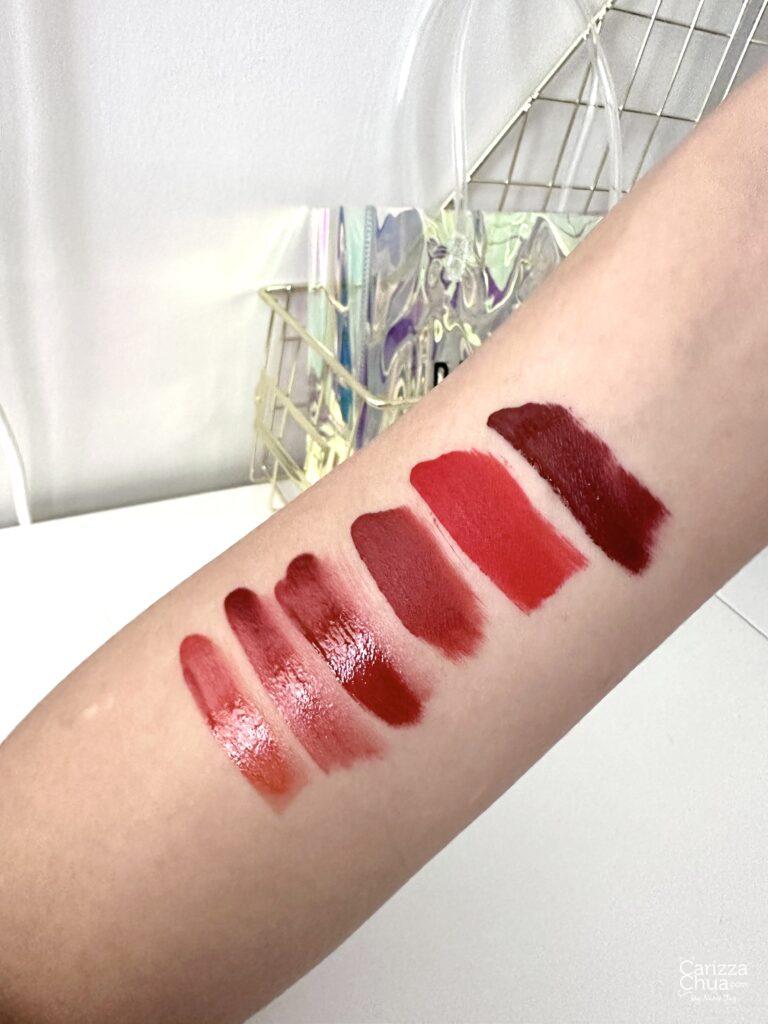 From L-R: Glossy Girl 03 Pink Punk, 04 Brick Baddie, 05 Redropolitan , Misty Matte 03 Heartbeat, 04 Poppy and 05 Rose Manor
See the difference of the two lip creams? Lip creams are not that long lasting but they all leave a nice stain the entire day even if not reapplied and I am happy with that.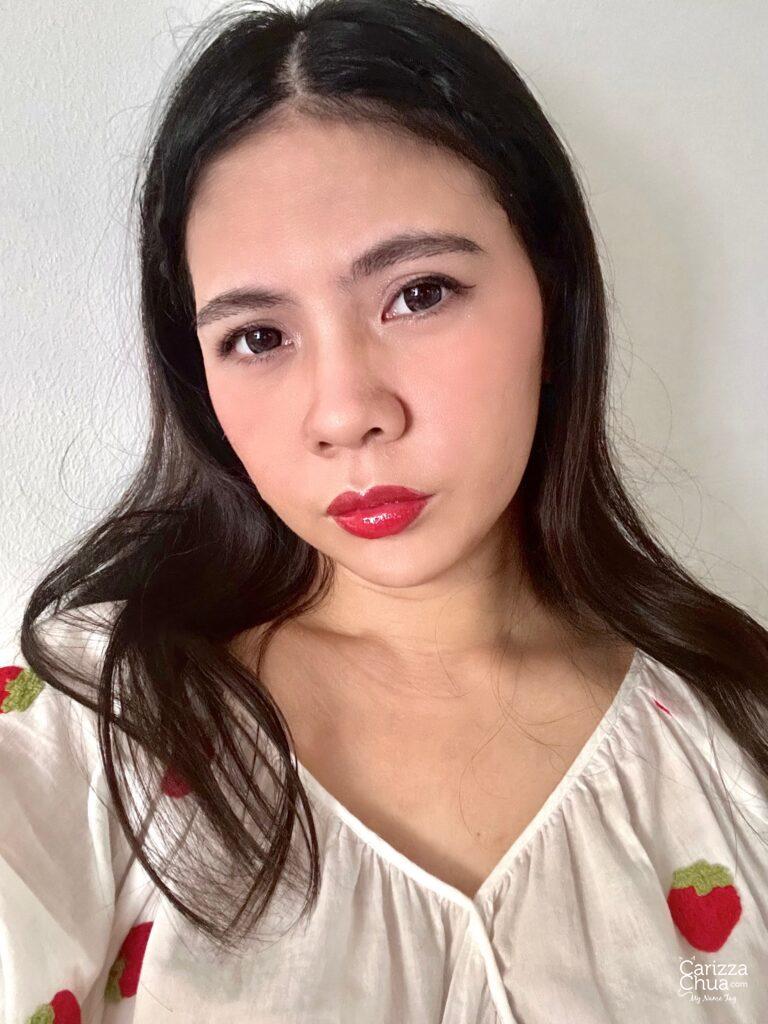 On photo, I am wearing Glossy Girl Lip Cream in 04 Brick Baddie + 24/7 Wonderfullip Serum. The lip color (without lip serum) stays long, semi mask-proof, smudge-proof and waterproof but if you rub it off forcefully, it still goes off.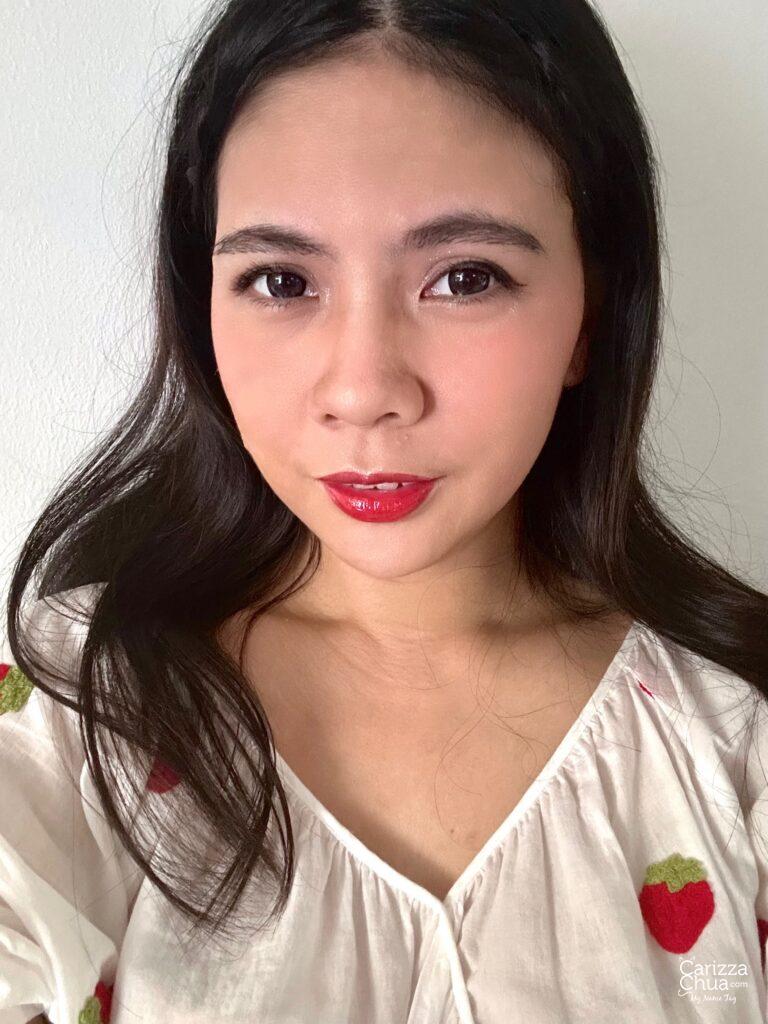 Don't underestimate these products! It's good to know that there are more and more good makeup products from China and they're all so affordable. Love that all products are cruelty-free and contains 0% alcohol, paraben and mineral oil too.
Would you dazzle the world wearing these products? What do you think?
Last Updated on 4 months by Carizza