The sun will come out… tomorrow! Today, I am reunboxing Movie Star Annie doll by Knickerbocker. Welcome to the world of Annie.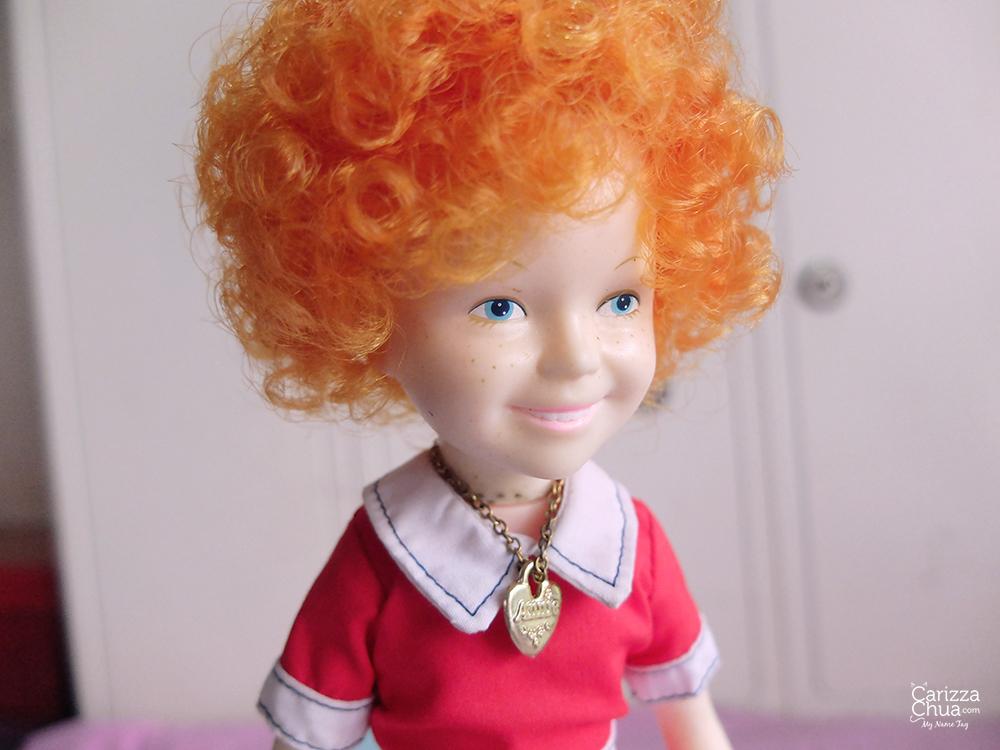 The doll's mold is far from Aileen Quinn's sweet face but who cares? It's iconic! Too bad, the box got damaged from shipment.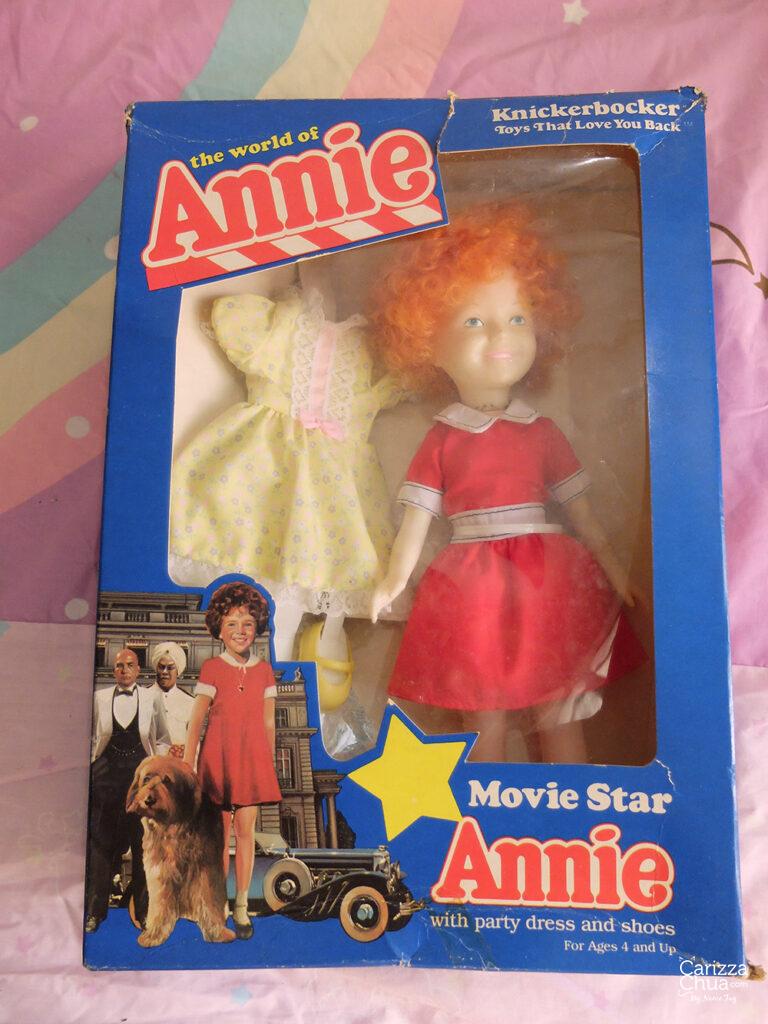 At the back, you'd see some scenes from the 1982 film, Annie.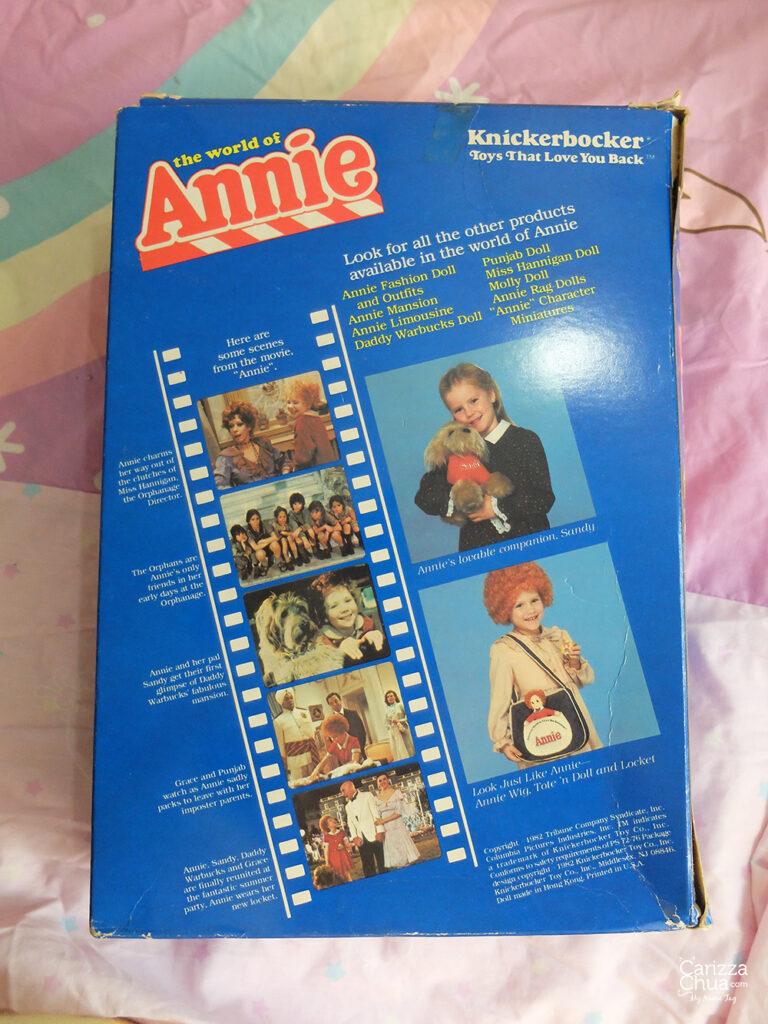 This is a 1982 doll, approx. 11″ tall with red curly hair, that comes with an extra yellow party dress, shoes and a heart locket.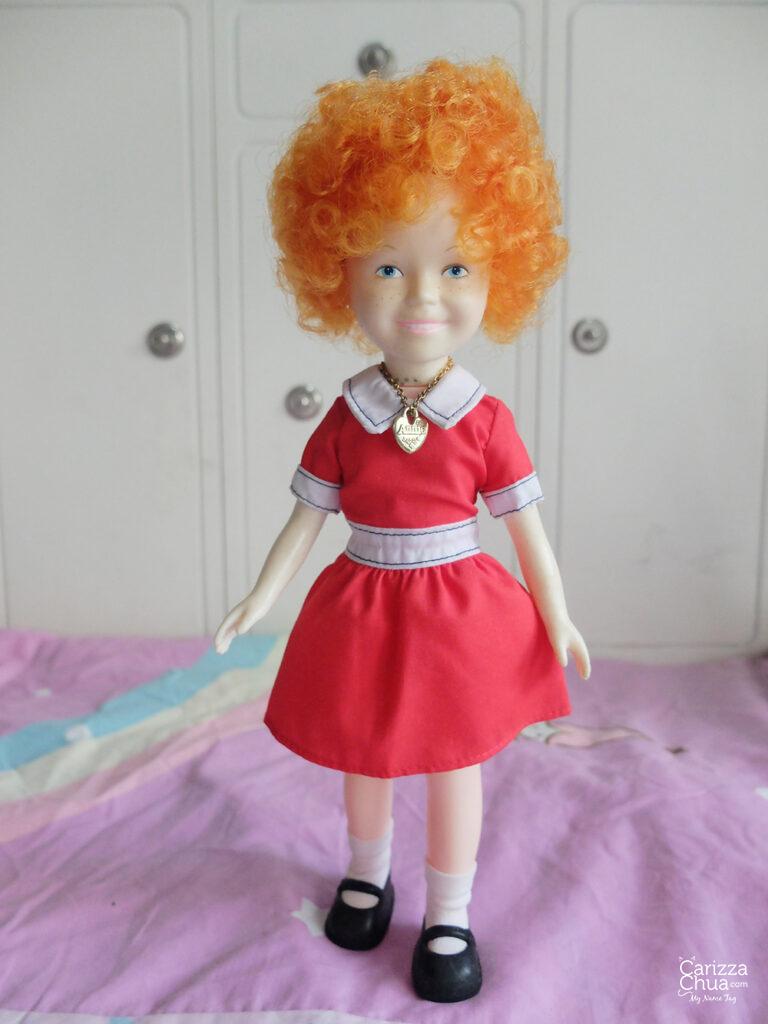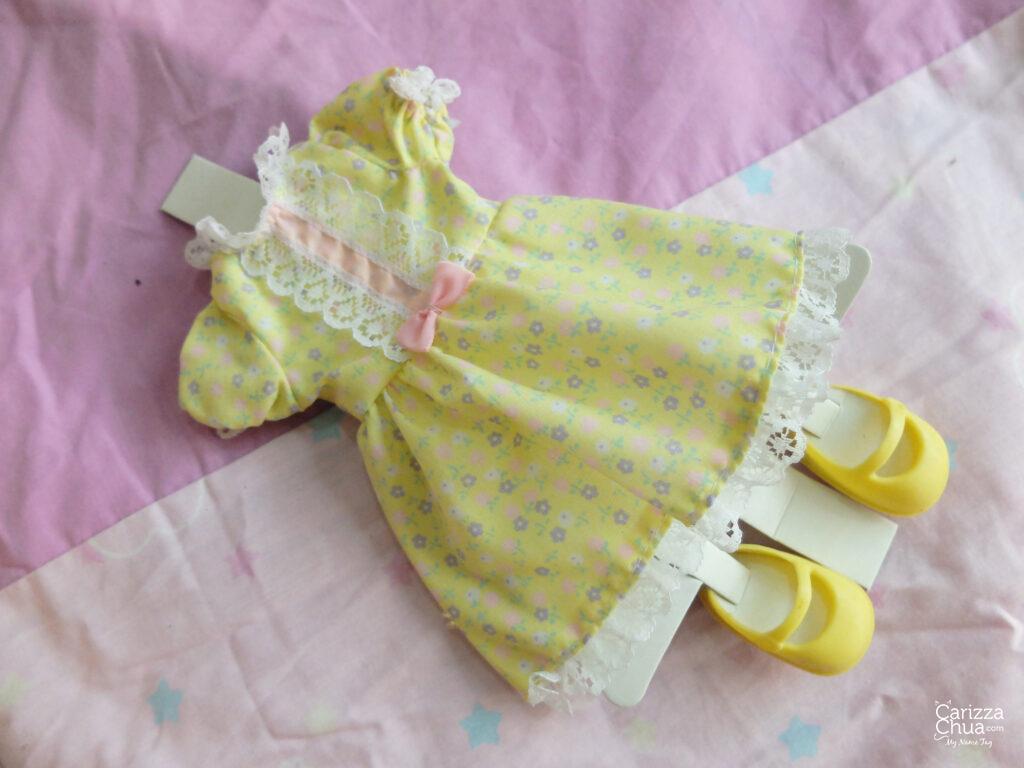 Her vinyl skin is reacting to the metal necklace, similar to Barbie's stain on metal earrings. But it's too cute so I still did not remove it.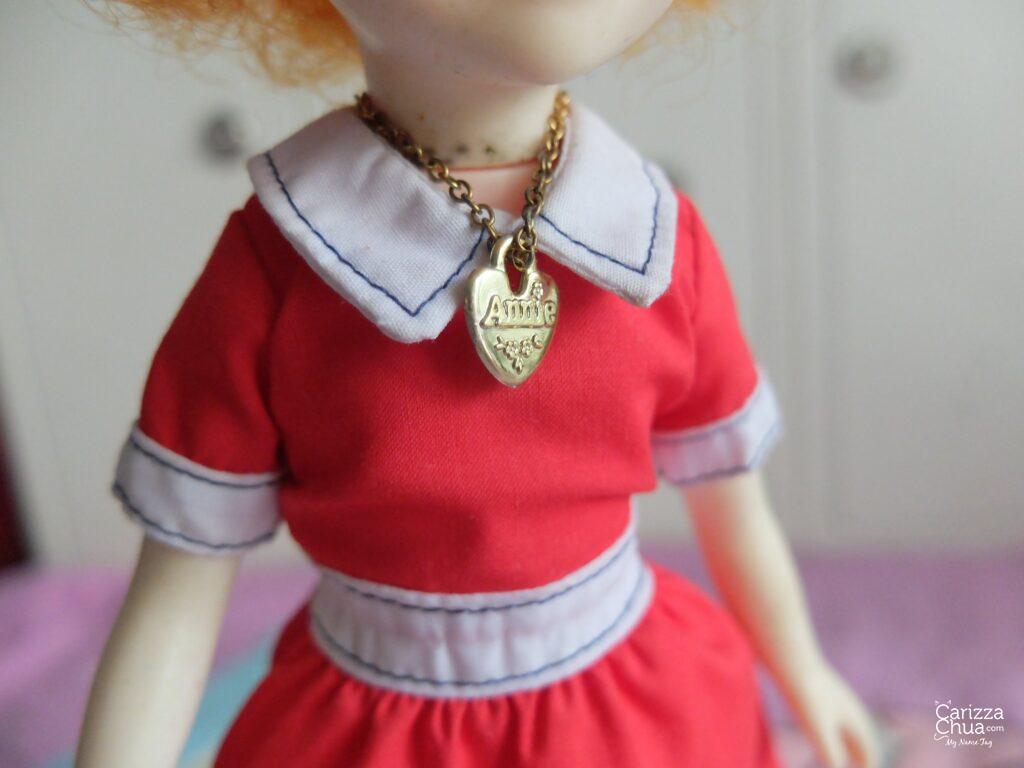 And here's Annie's lovable companion, Sandy!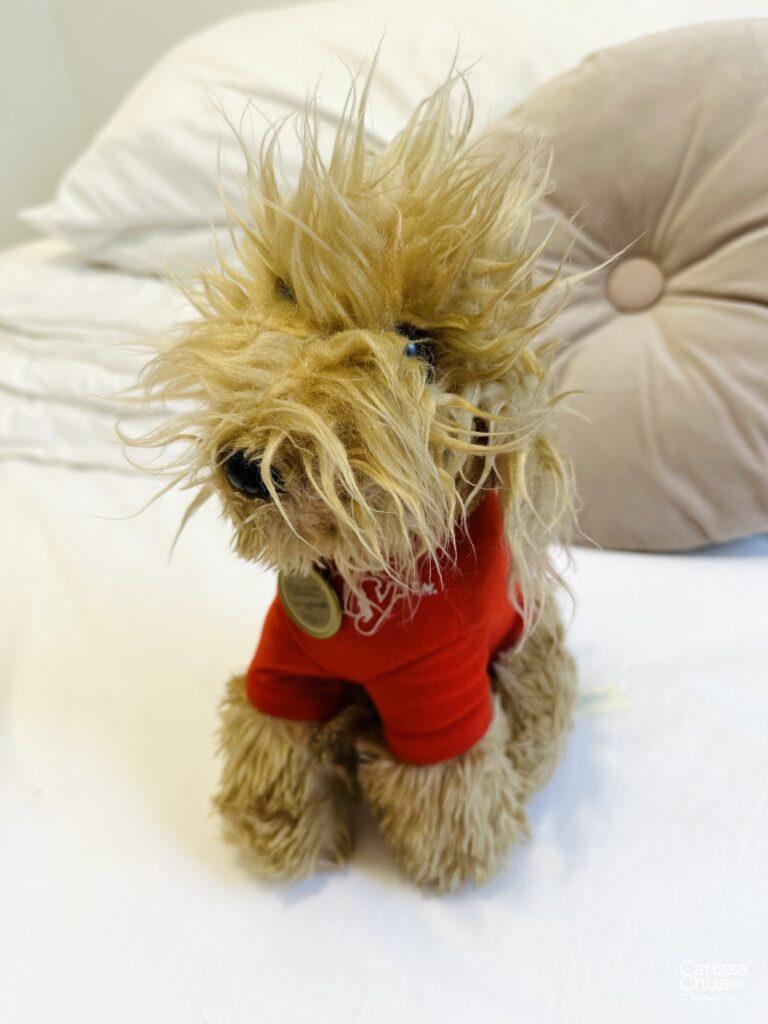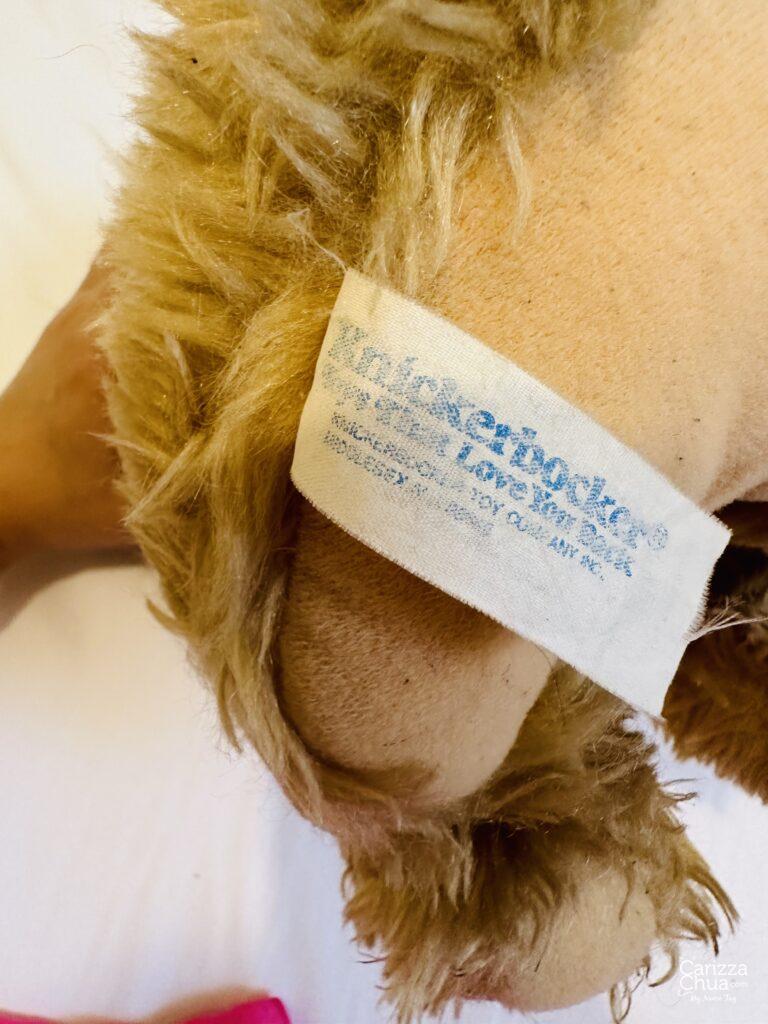 This plush was also released by Knickerbocker in 1982 but we got this separate from the doll. It has an existing tag which has the name of the previous owner.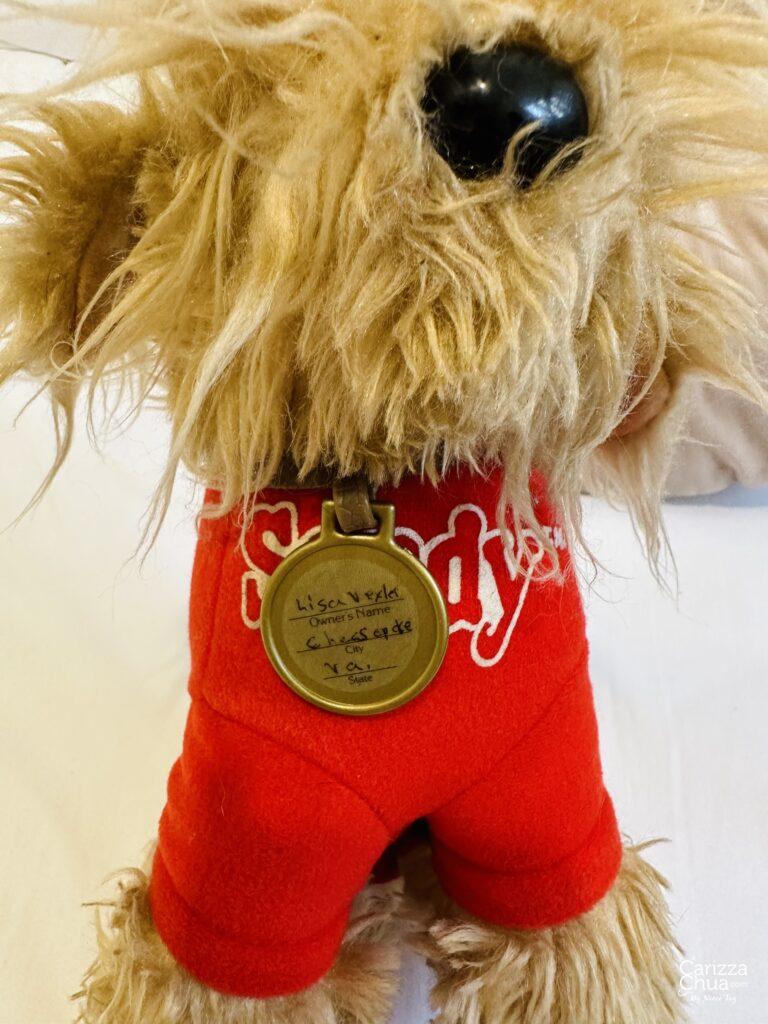 Lisa from Chesapeak VA, if you are reading this… Hello!
Last Updated on 4 months by Carizza