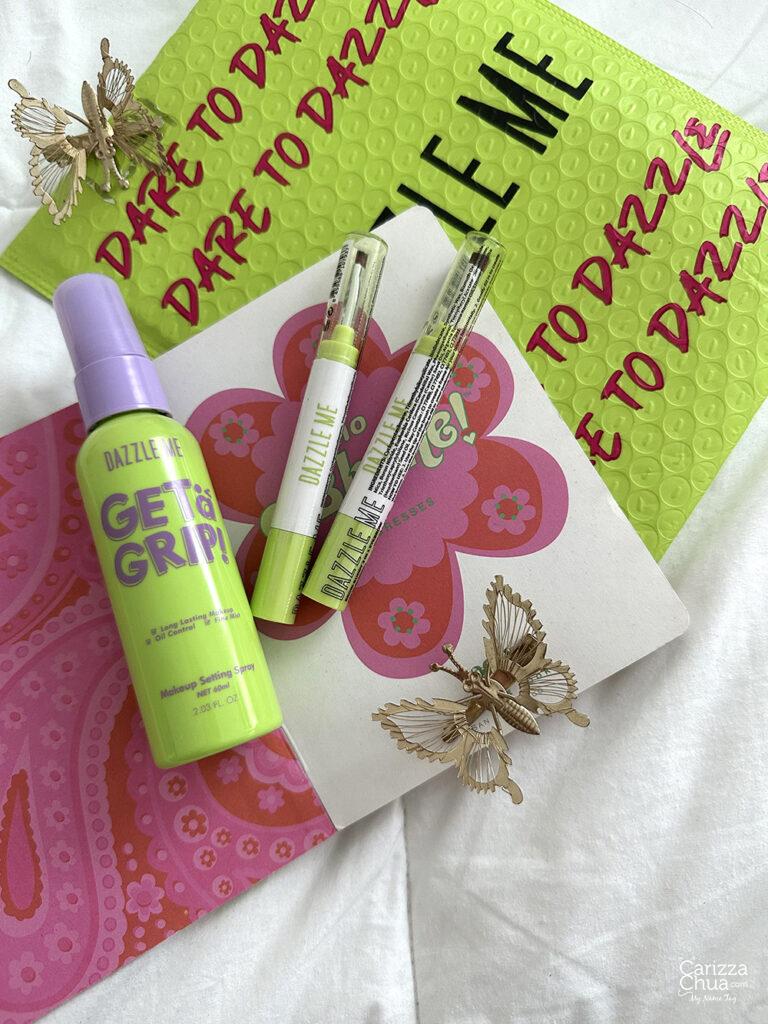 Do you change your skincare and makeup when the weather changes? I do! Aside from my daily mood and event, I also consider the weather condition. Since the rainy season is here, my skin can now enjoy layers of creamy makeup and less SPF. I can slather on beauty oils, balms and creams and that means longer makeup routine than summer! Now, I am back to using creamy blushes, lip gloss and now, this pomade and setting spray from Dazzle Me.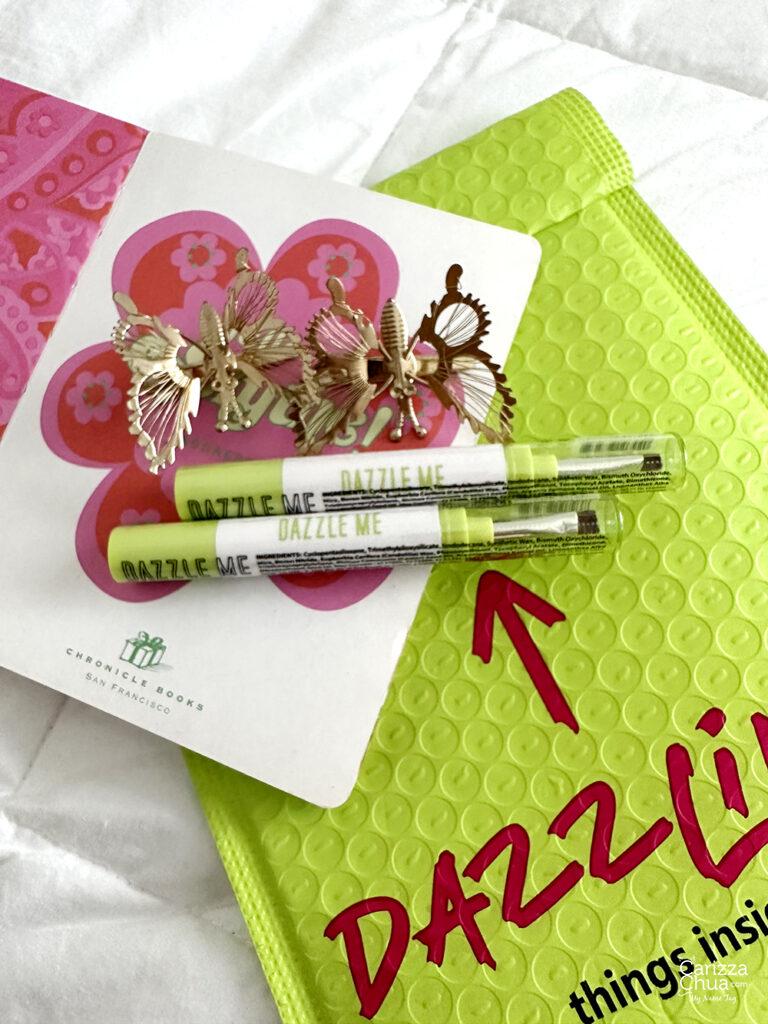 Dazzle Me Brow-Buddy 3 in 1 Eyebrow cream has 12H staying power, water-resistant barrier, sweat-proof and smudge-proof formula. This is made of skin-friendly ingredients so 0% alcohol, 0% paraben and 0% mineral oil. I can say that whenever I wear this product, it doesn't itch nor cause pimples on my oily skin.
It arrives in a teeny tiny pot on one end of the stick. It's highly pigmented so this amount will probably last long even if you use the product as an eyeliner or for aegyo sal (Korean lower eyelid highlight makeup).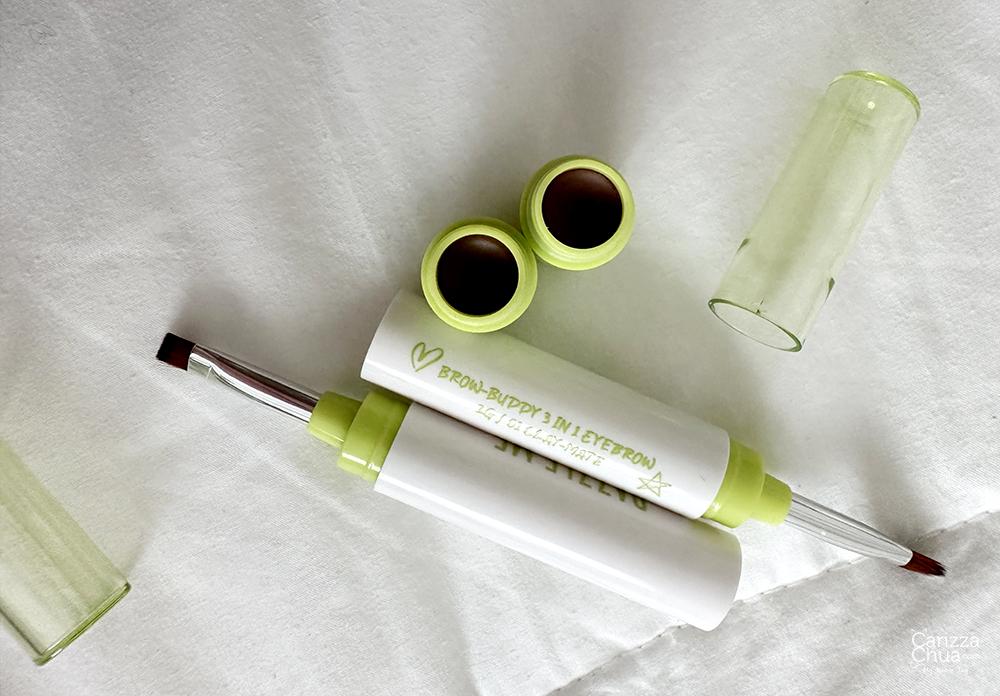 Available in Co-Ash (suitable for dark hair color) and Clay Mate (for light hair to brown hair color) shades. I think both shades are still in the brown hue. Clay Mate is a bit warmer though.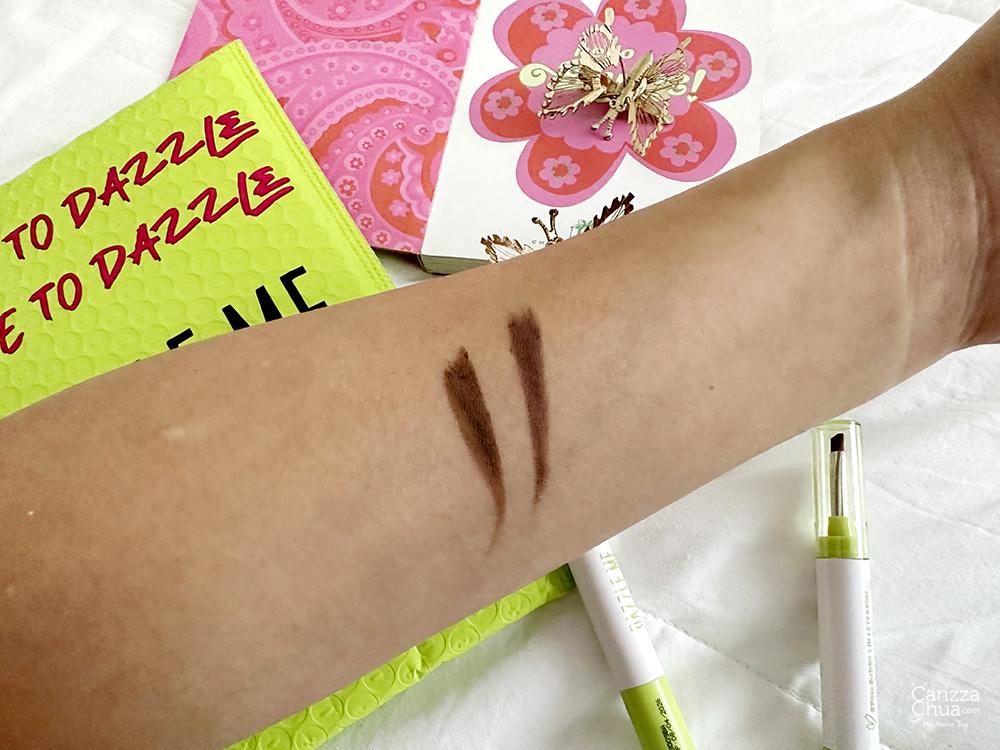 To check its waterproof claims, I splashed water on my swatch and sure enough, the eyebrow swatches did not budge.
On photo, I used the product on my eyebrow and lower eyelid. I skipped using it as an eyeliner because I still have this bad habit of rubbing my eyes.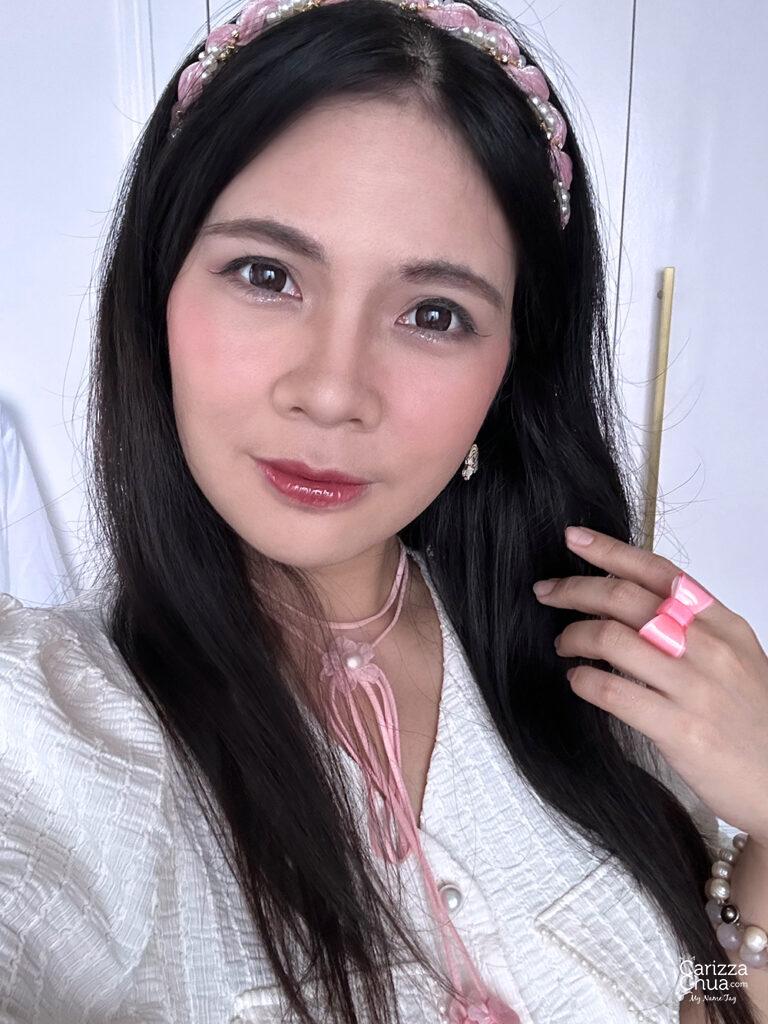 With its short dense bristles, it gives a perfect control for creating light and angled strokes that help define and shape the brows. Even without professional makeup skills, I can have instant groomed brows anytime that lasts the whole day!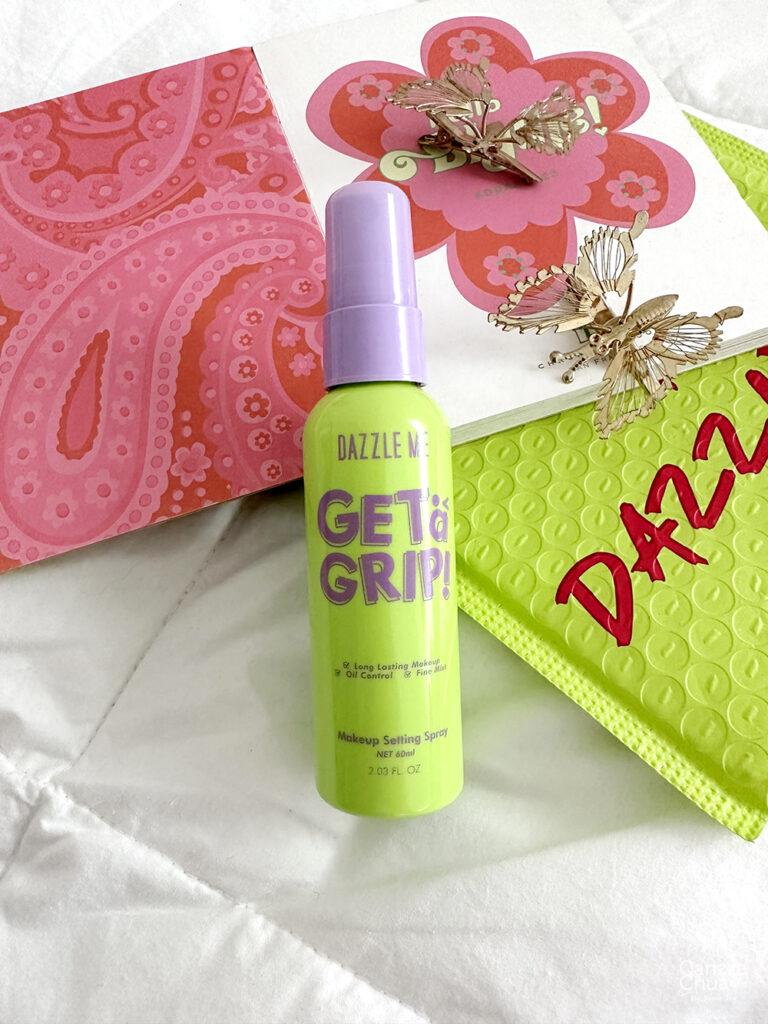 Setting spray shouldn't be an expensive makeup routine even if it makes you feel extra lux! Dazzle Me Get A Grip! Makeup Setting Spray is a budget-friendly beauty essential that has hydrating and lightweight formula, giving an overall smudge-proof, waterproof and transfer-resistant makeup finish throughout the day. It's also mask-proof! It's really helpful especially when wearing a mask as it prevents foundation from transferring.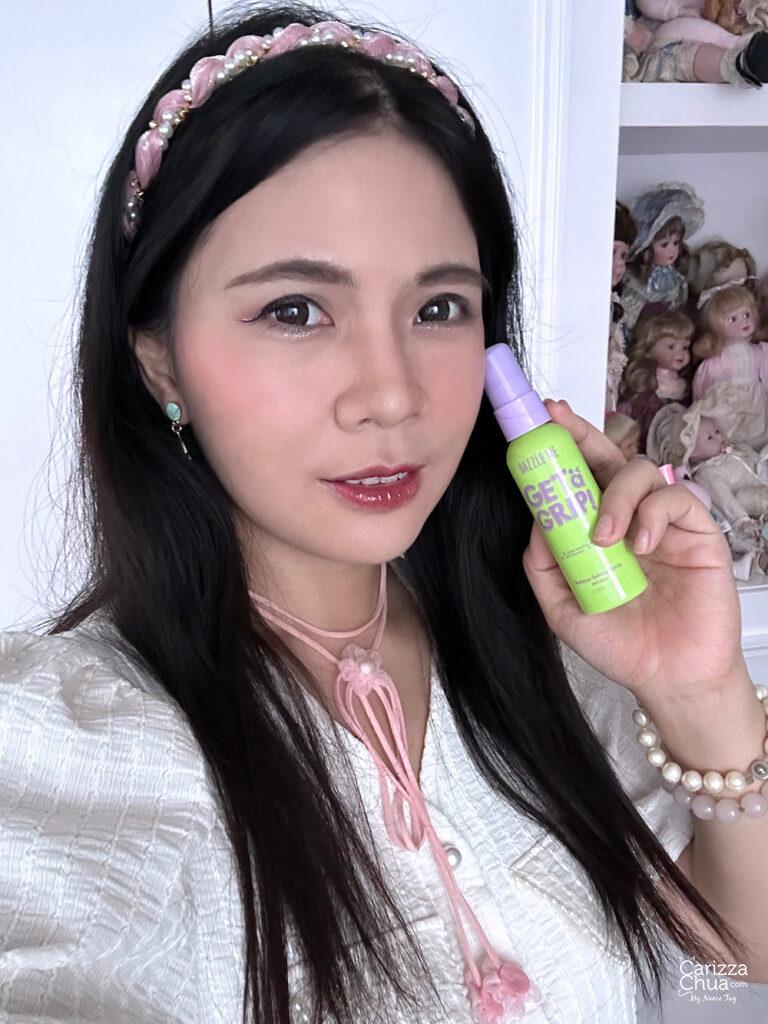 Love this as it locks in makeup, doesn't cake the foundation, nor make my skin look oily in the middle of the day. I can still find some patchy areas but I guess it's my makeup application. I am just happy that because of its hydrating effect, my face doesn't look flat nor feel dry. Btw, it has no SPF so there's no extra backup against the sun's UV rays. You still need it even on rainy days!
When sprayed as the final step in doing makeup, it helps ensure your eyeshadow, foundation and blush stay put and protected. It has a light refreshing minty scent and it gets absorbs quickly into the skin. The scent is not that overwhelming but I am not so sure if it can irritate some skin types. I didn't experience any though.
Splashing water on my face resulted in minor smudging and slight moist/oily cheeks are visible after 6 hours of wear, although I didn't need to redo my makeup.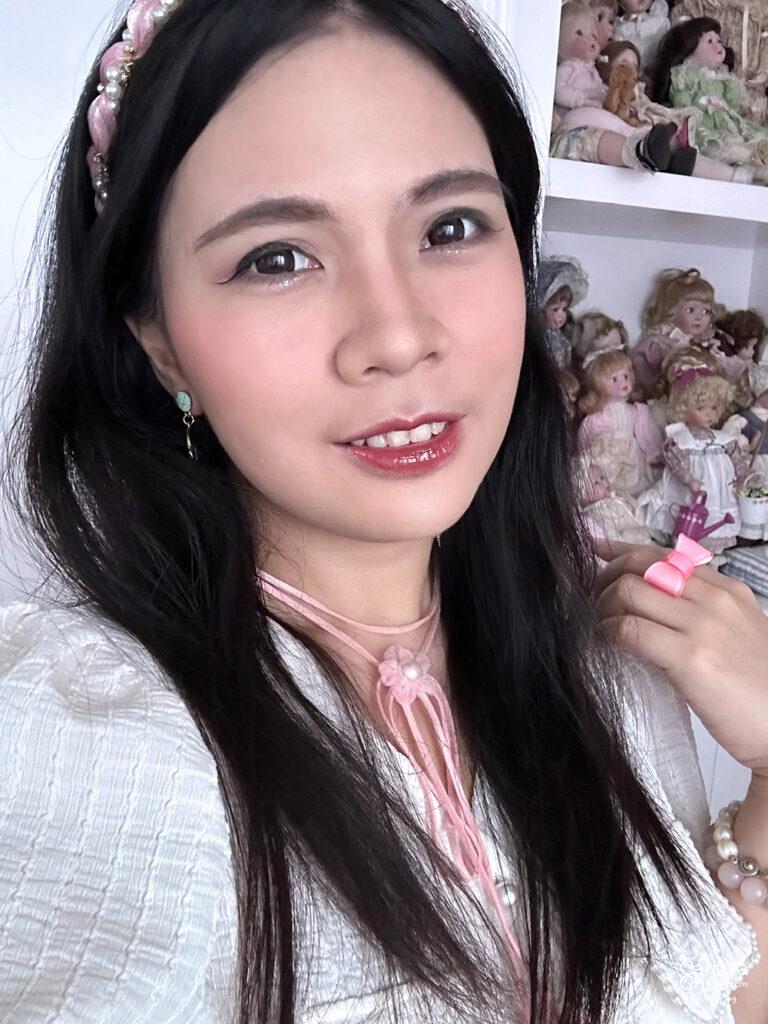 Dazzle Me makeup packaging is giving Y2K vibes and I am loving it! Especially now I am soo addicted to NewJeans music, leaving me inspired to bring out my colorful trinkets, LOL, Blythe and Monster High dolls. It also brightens up my mood on this gloomy weather. If you are looking for an effective, fun yet budget-friendly makeup, Dazzle Me is your girl!

Dazzle Me PH Cosmetics is available in 140+ stores nationwide and major shopping sites like Lazada and Shopee. For more information, follow Dazzle Me PH on Instagram.

Last Updated on 4 months by Carizza