Dolls. Dolls. Dolls. My room is slowly becoming a dollhouse. They are now everywhere! I decided to place some of my porcelain dolls out of the cabinet so they can get some fresh air.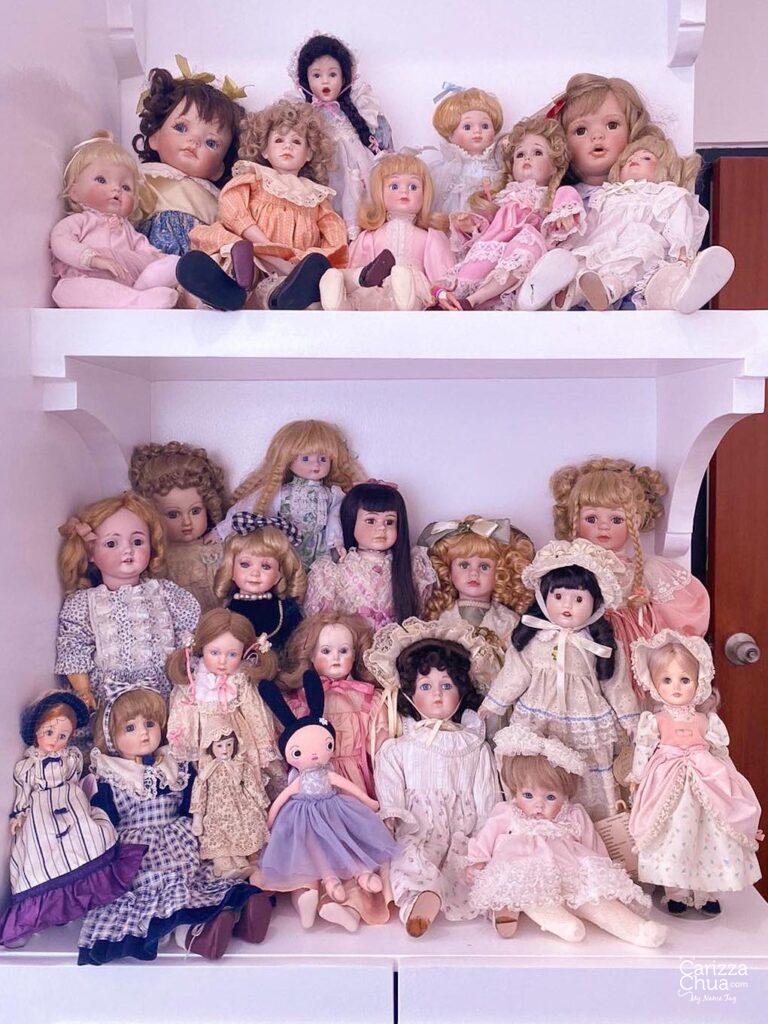 Do you see Petunia making new friends?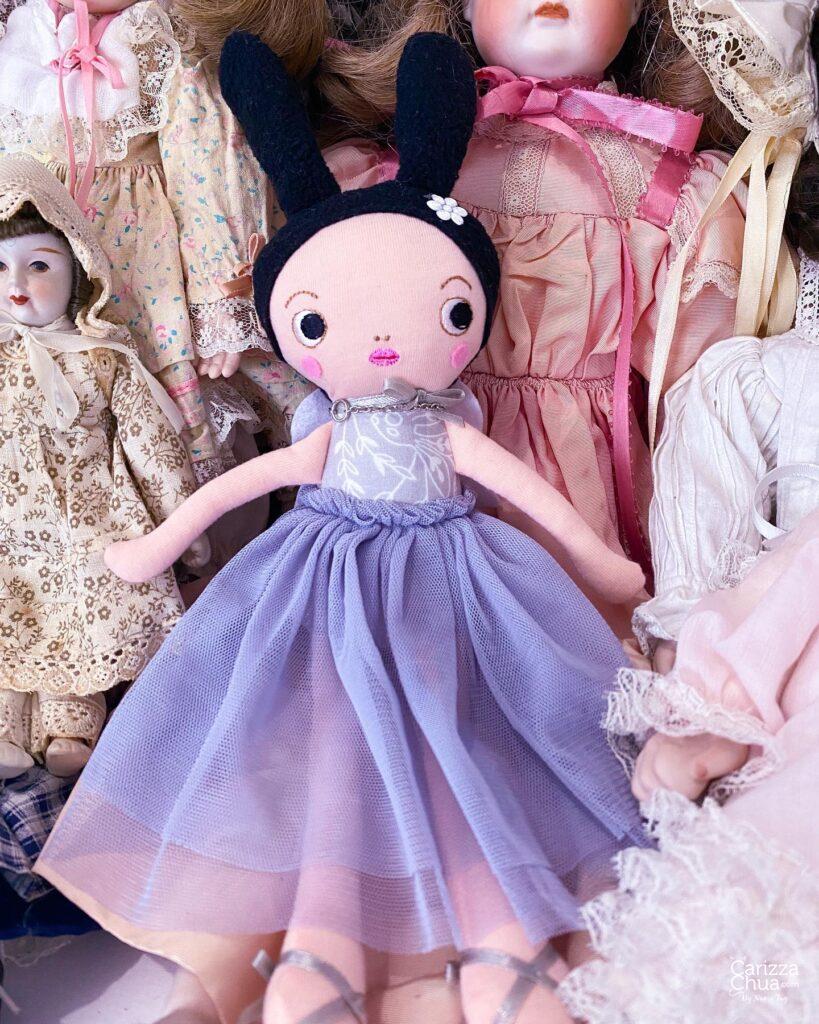 Petunia, the guardian angel doll, is from Papemelroti by Robert Alejandro. So cute! I shared this photo with him on Facebook and I'm glad it made his day.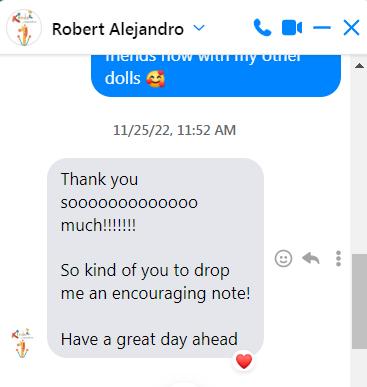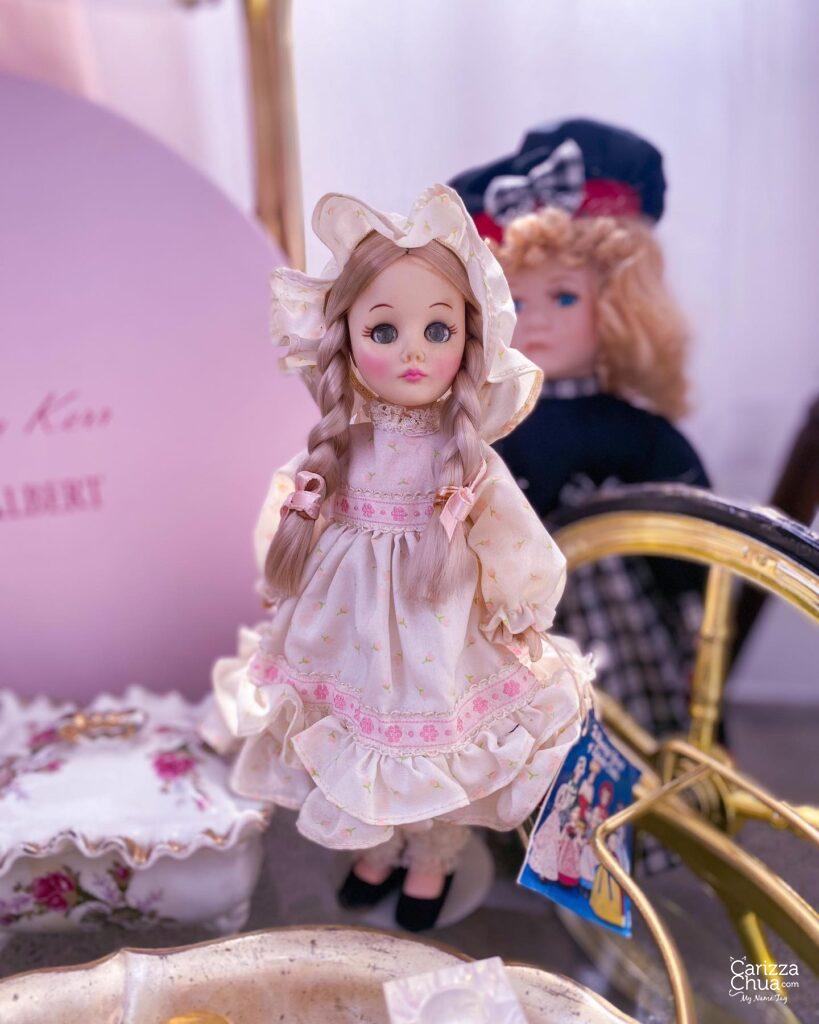 "Mary had a little lamb" doll by Effanbee from The World of Effanbee Dolls collection.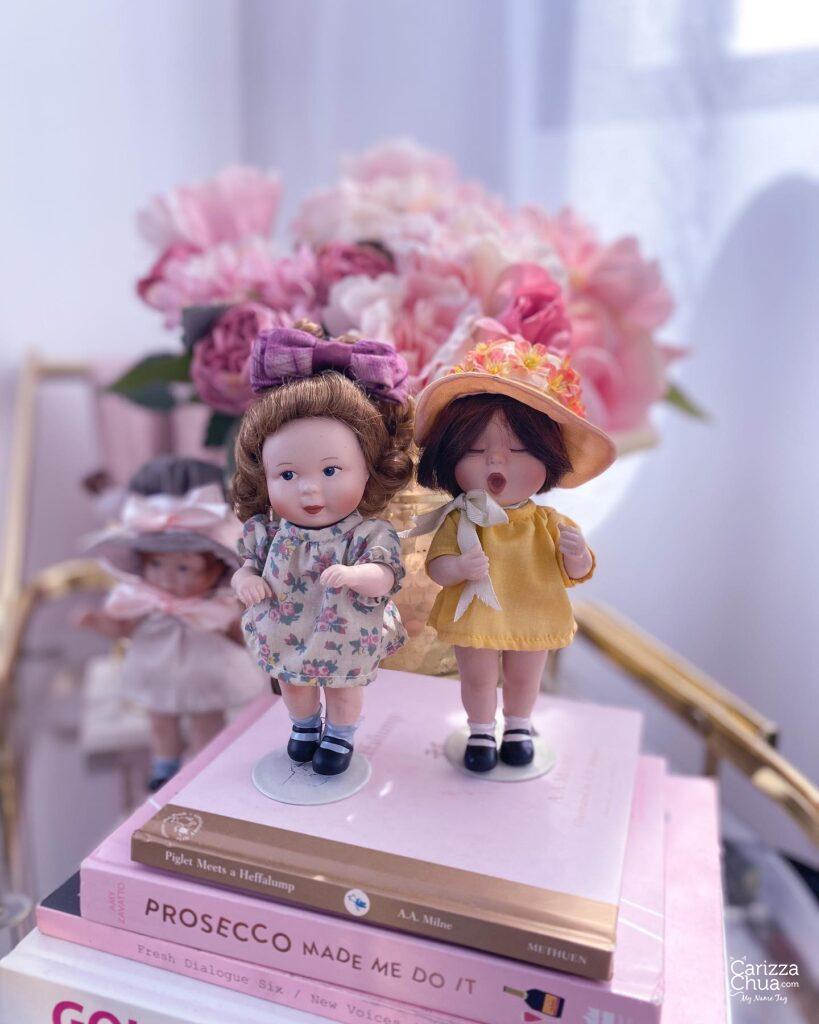 These little girls used to have a tag that says "A Fine Porcelain Collector Doll Available Exclusively From Danbury Mint." Here's their sister: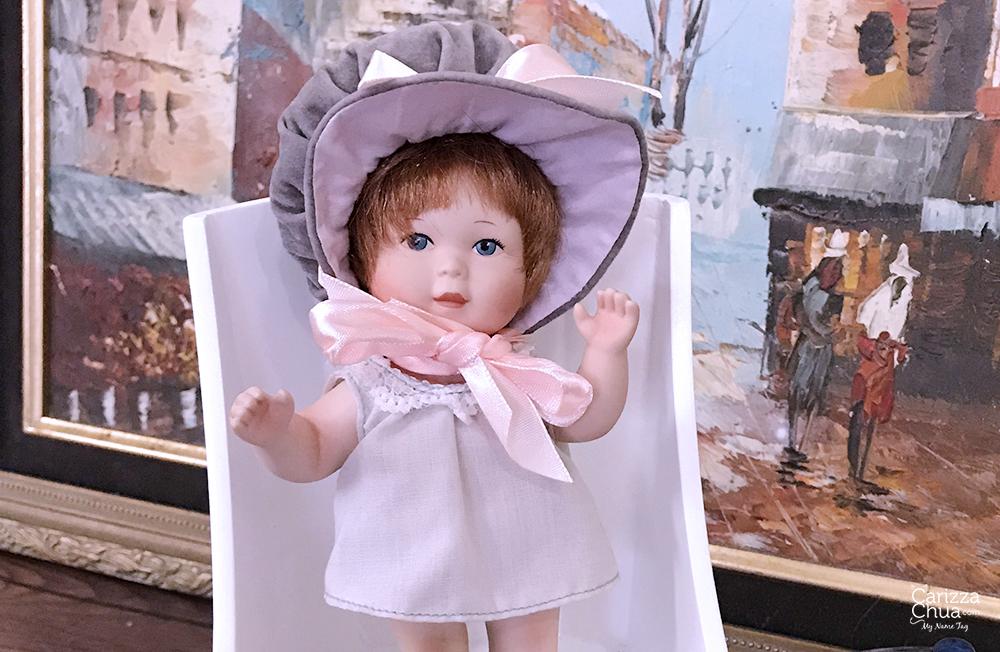 Last March, we went to Art in the Park and scored some paperbacks and pins from isTorya Studios. Happy to find this from Marina Cruz's exhibition in 2007!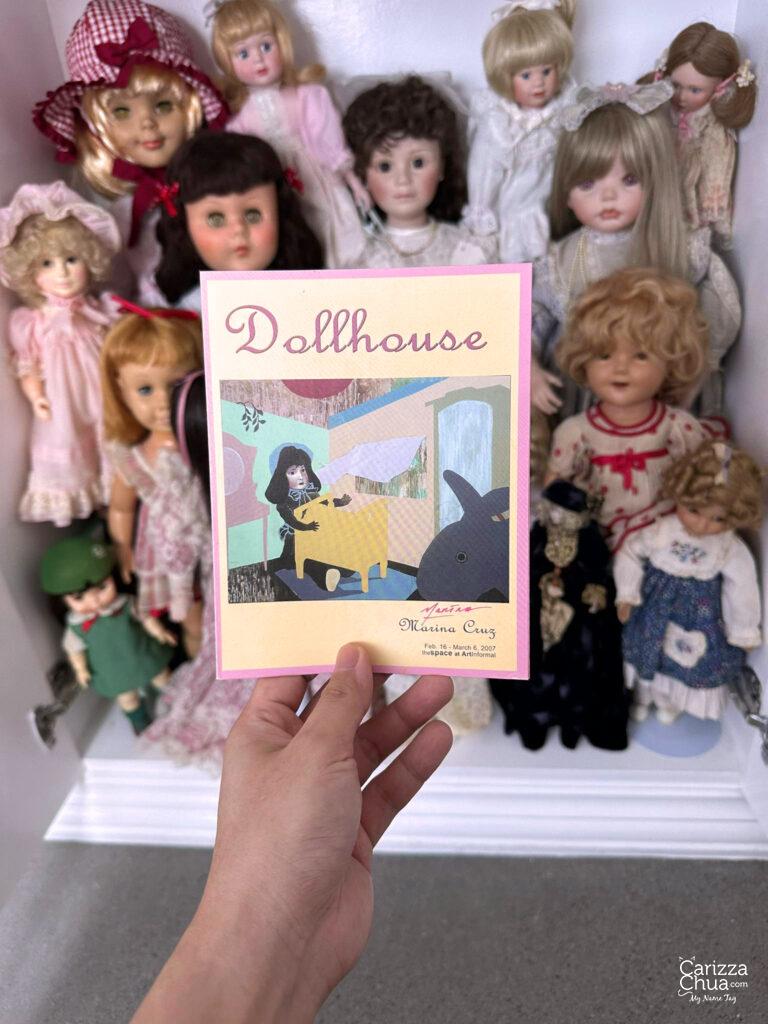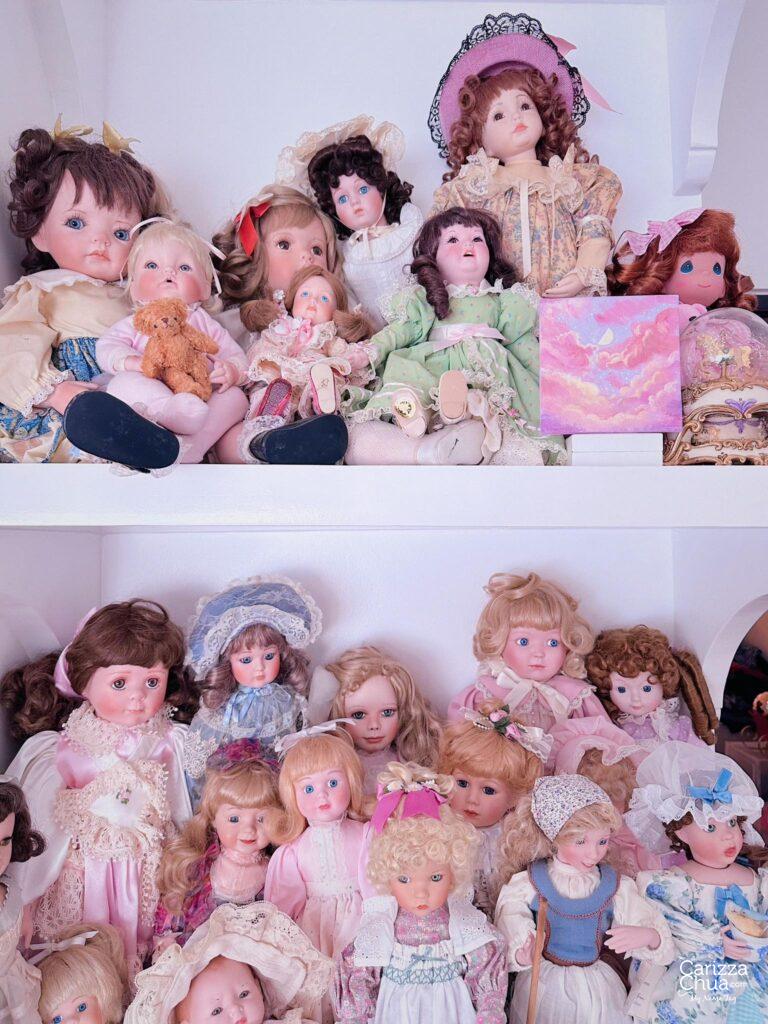 I recently changed the display featuring three new dolls that I got from Tina, a doll collector friend. These are the three ladies on the lower right corner. That's an Ashton Drake "Mary Mary Quite Contrary" Porcelain Doll by Dianna Effner, 1991 Ashton Drake "Cinderella" also by Dianna Effner and Ashton Drake "Little Miss Muffet" by Wendy Lawton.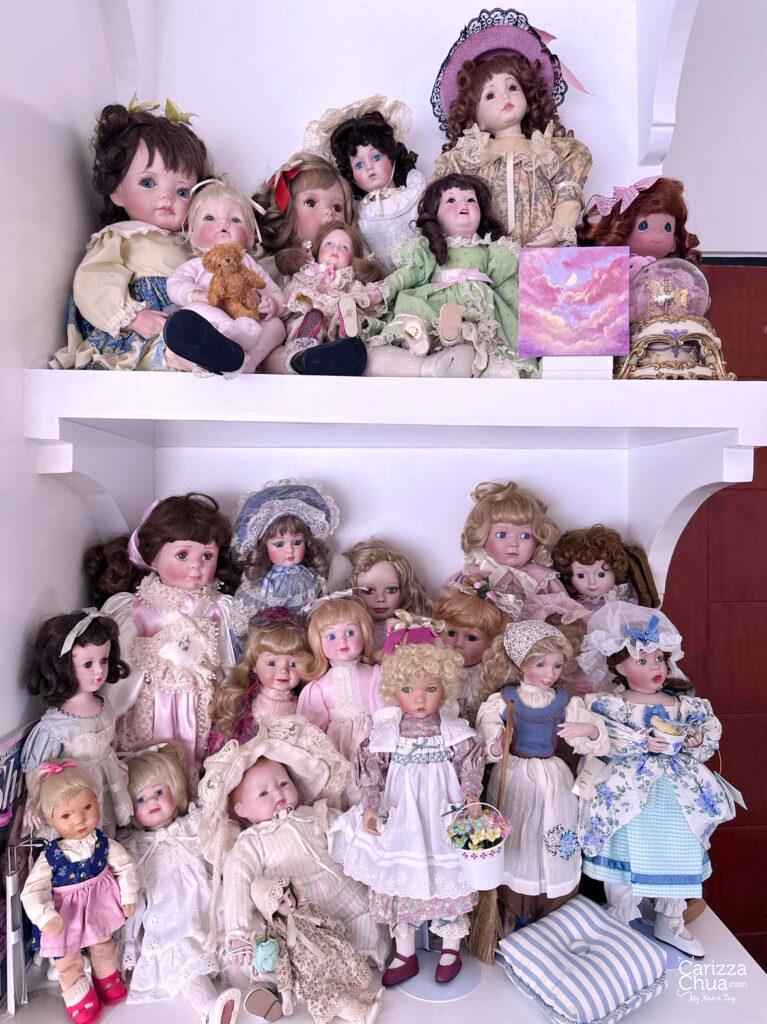 Ending this post with a photo of me on the day I raided Tina's dollhouse last June. She's a legend!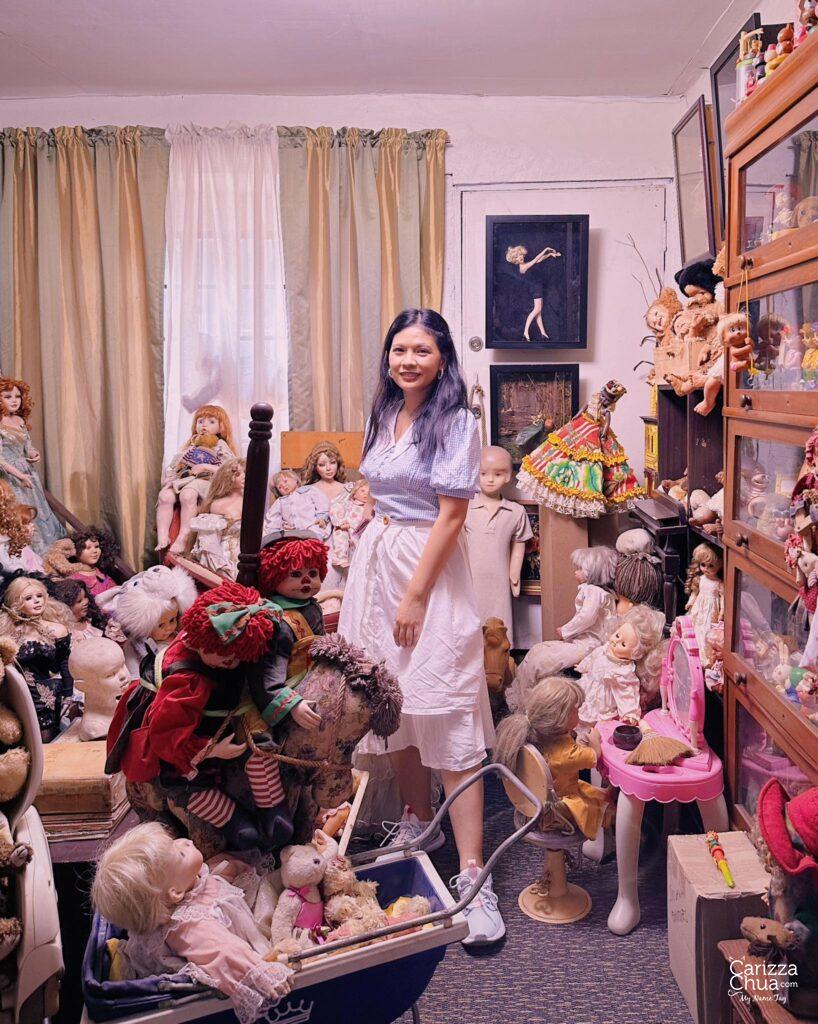 Last Updated on 3 months by Carizza