If there's an outfit that I'd wear over and over again – it's a pink plaid skirt. I just love how dainty it is whether you pair it with a white sweet blouse, t-shirt, turtleneck or a sweater.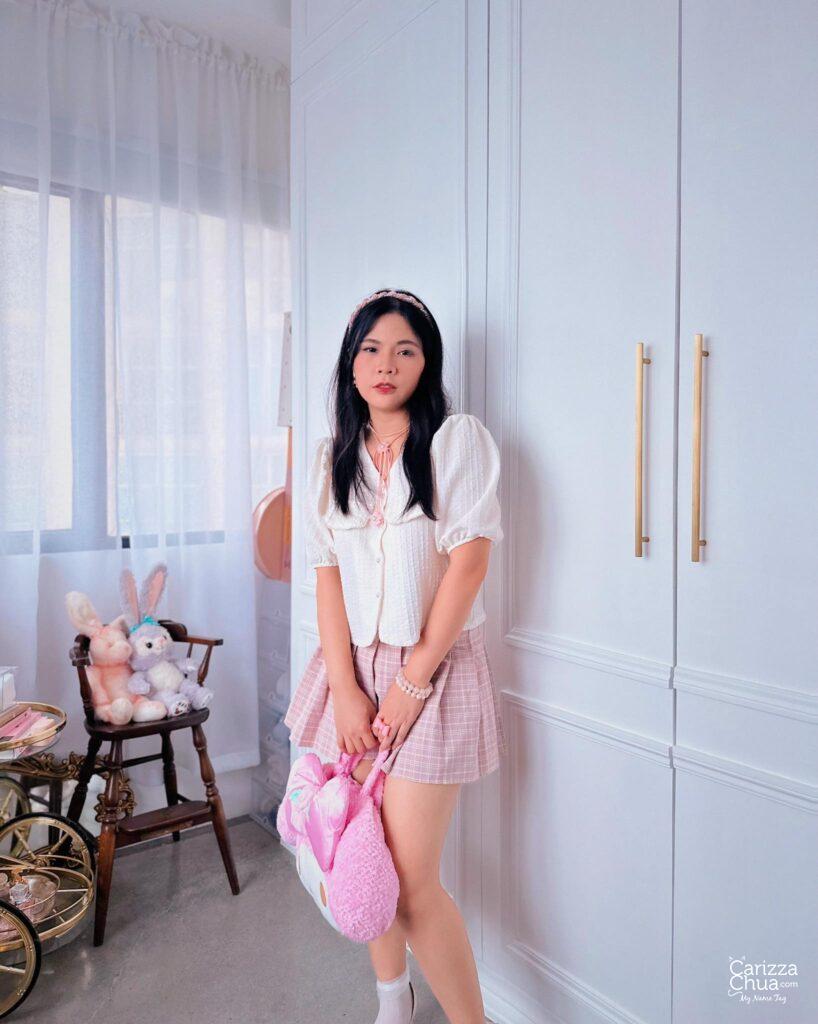 Today, I picked a cute blouse for a dainty style with Liz Lisa bag and accessories to match my mood.
This Liz Lisa necklace is a cute find! I love pink and pearls and this accessory is everything! And this Liz Lisa x My Melody collaboration bag is definitely a good highlight. Yes, it's almost Liz Lisa from head to toe!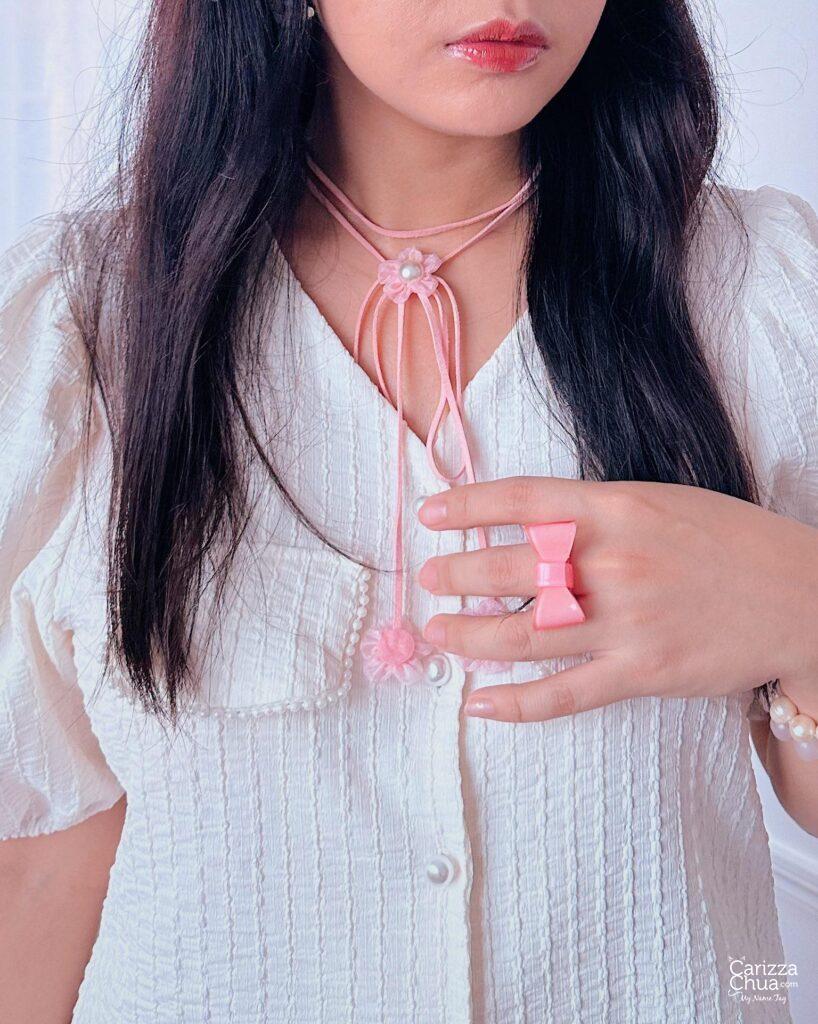 Instead of my usual sneaker era, I opted for lacy socks and cute sandals. It's kindly hot lately and pairing this plaid skirt with sneakers and sweater is not a good choice for now. Though, I'll reserve that style some other time!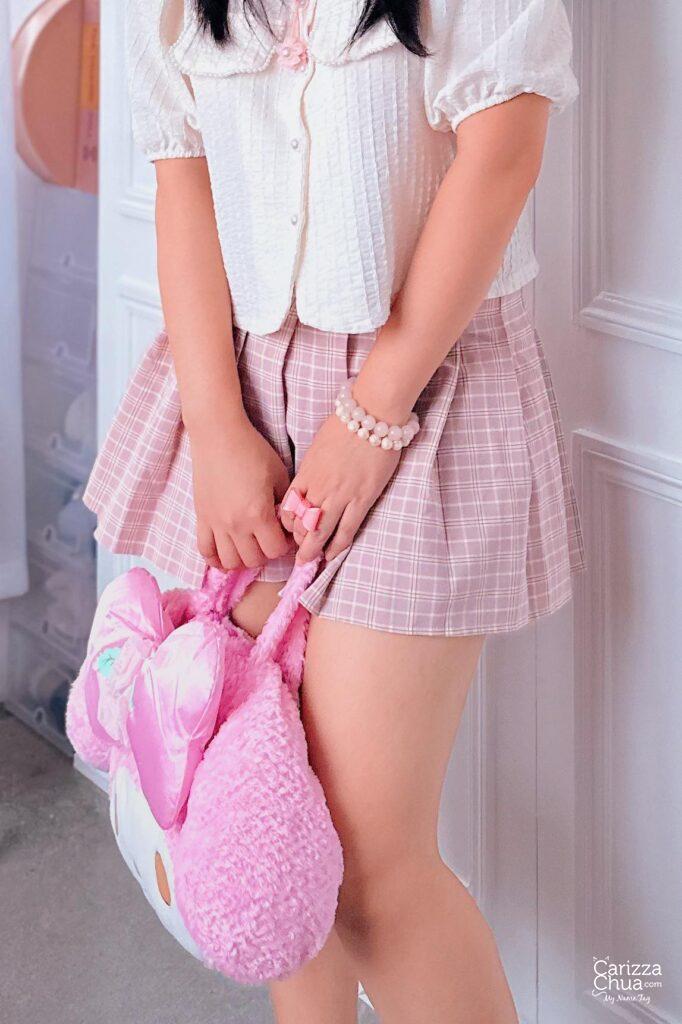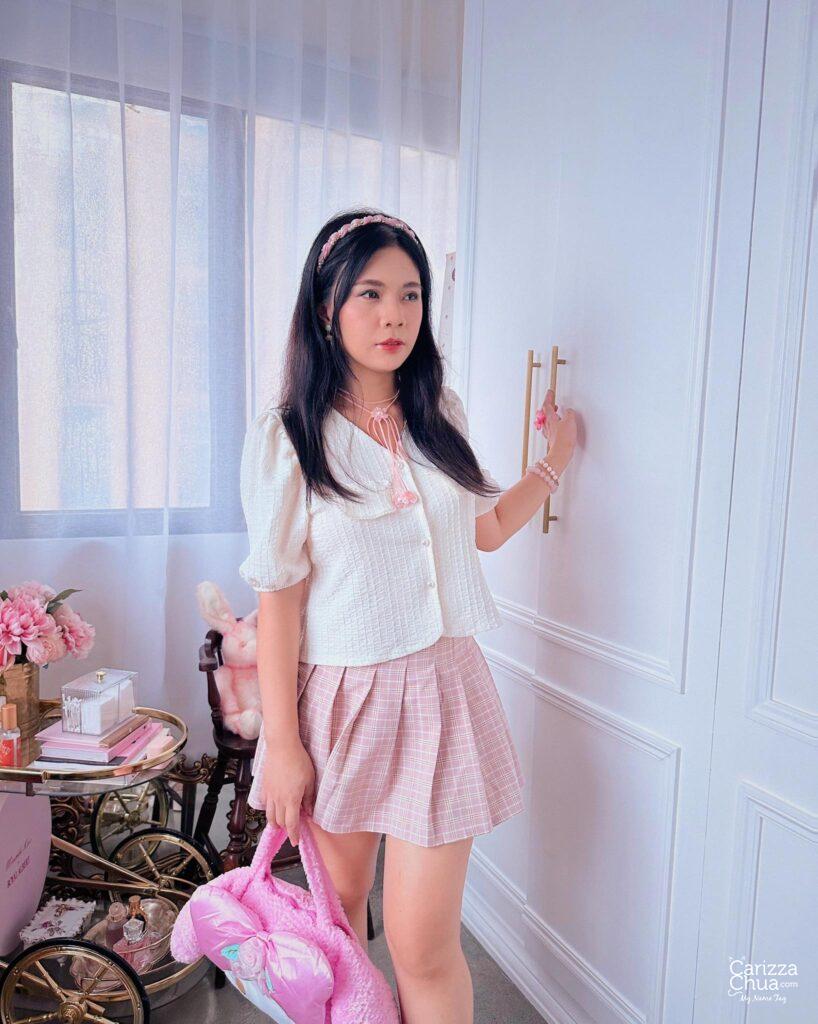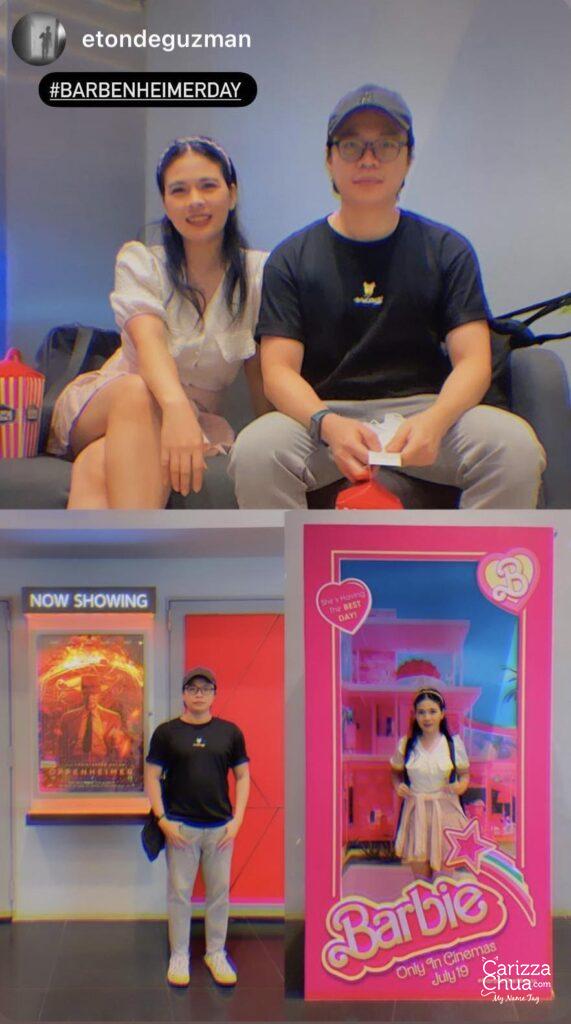 I actually wore this outfit for the Barbenheimer Day! We started with Barbie The Movie and ended with Oppenheimer. Surprisingly, I enjoyed both films and didn't fall asleep! Thanks to the power of cotton candy!

Last Updated on 4 months by Carizza