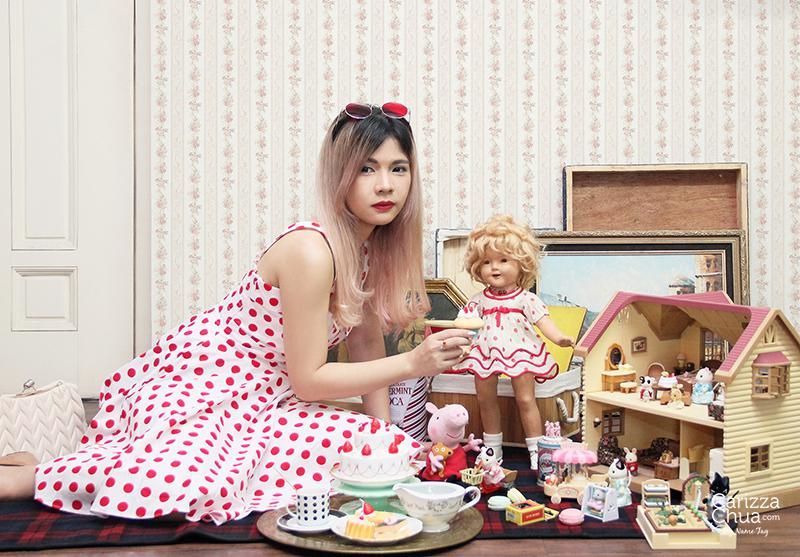 Who's that bunch of personality? Played dressed up like a legend three years ago with my favorite girl, Shirley!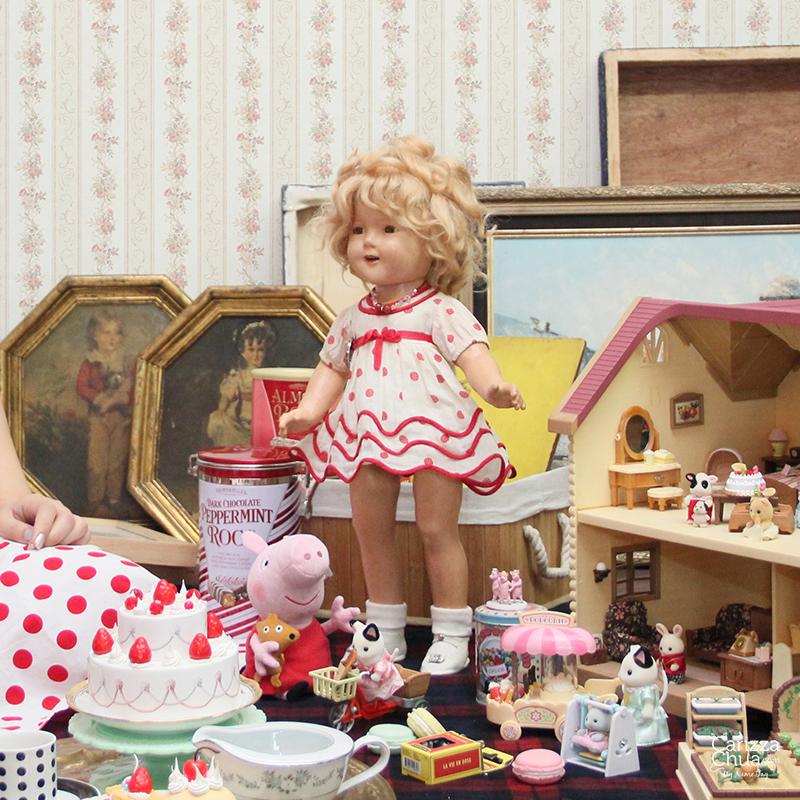 Shirley Temple here is wearing the iconic Baby Take a Bow dress from the 1934 film Stand Up and Cheer. This composition doll is made by Ideal. Mine is a prototype doll, as doll collectors would call, since she is not marked on the body. She has an Ideal marked at the back of her head though. This doll was marketed in fall of 1934, when the film had just come out, and Shirley was just beginning to gain popularity. Here's the tap performance where she appeared.
Isn't she adorable? I can watch this all day. It's one of my favorite ST performances that's why when I saw a white-red polka dress, I quickly added it in my cart! Now, we can play teatime together while wearing polkas.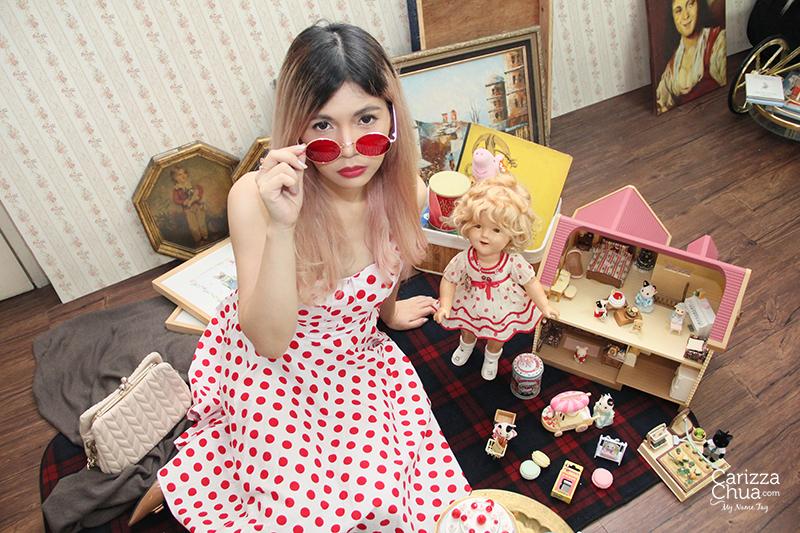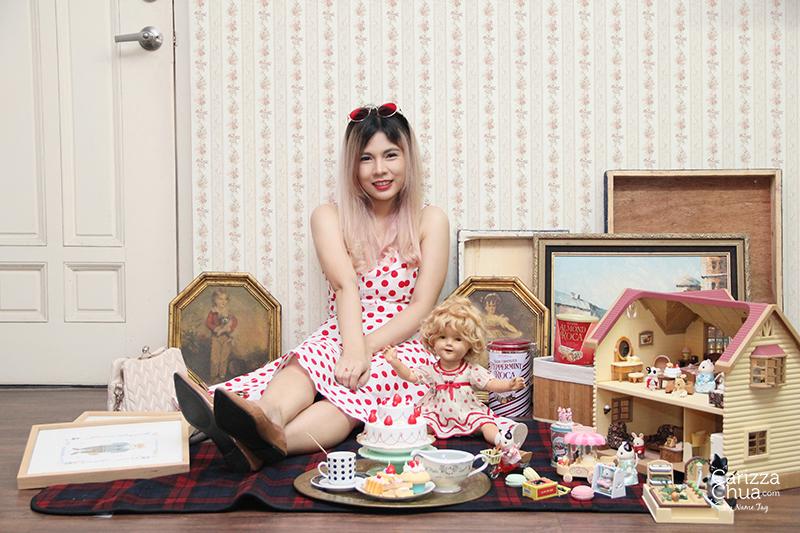 More about my Shirley Temple dolls here:
https://www.carizzachua.com/2015/02/shirley-temple-dolls/