Earlier this month, I started using products from Pureforet Centella Asiatica Collection. These products are for acne-prone and sensitive skin, with natural plant-based ingredients to restore skin to its youthful and problem-free state. They're all about cultivating natural plant-based ingredients. I read a lot of great reviews about Pureforet brand and in fact, Pureforet is an award-winning, hypoallergenic, natural beauty brand from Korea so I was so excited to try them out when I first unboxed and shared it on my Instagram. So let's start with Centella Natural Soap.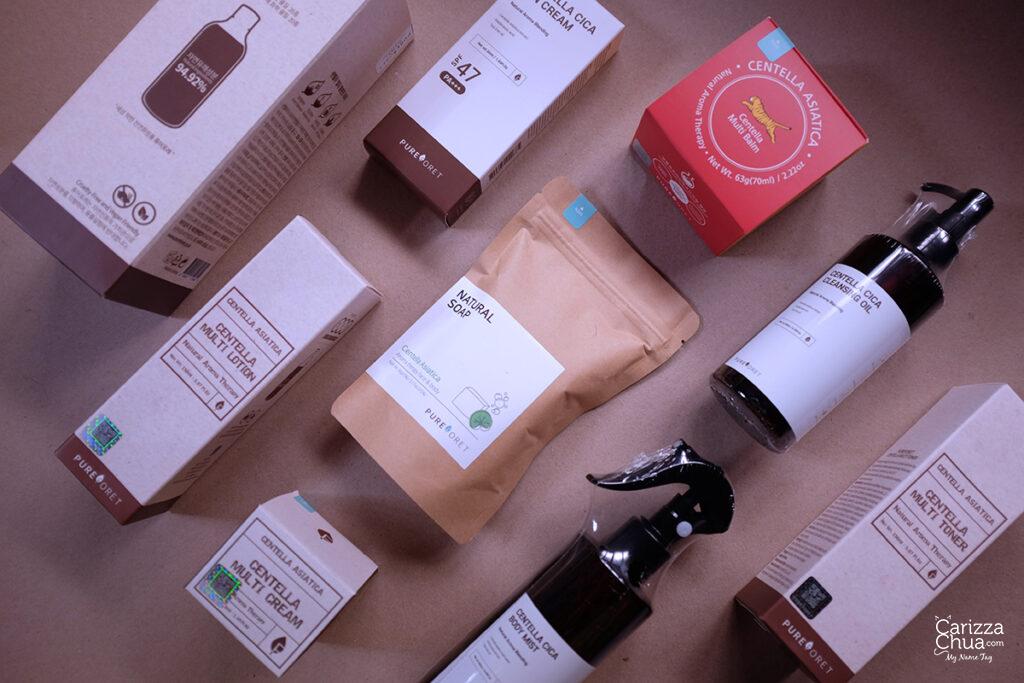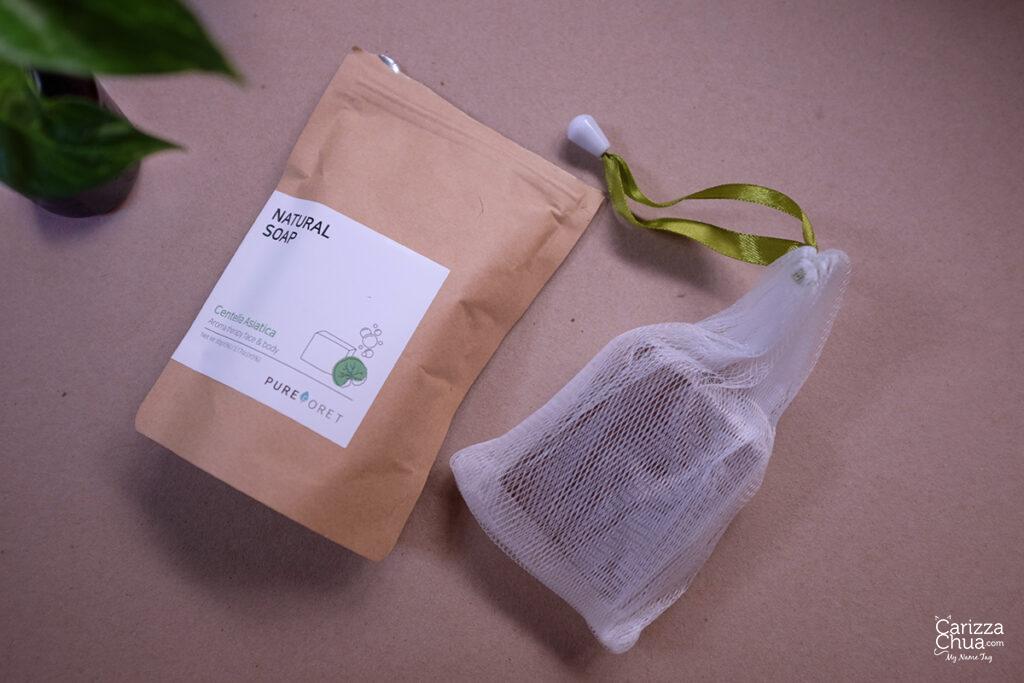 I would like to start with one of the best products in their collection. Since I normally get breakouts on my face and back, this product suits me. This all-natural soap with powerful restorative properties can be used for your face and/or back. It's enriched with their star ingredient Centella Asiatica, which helps reduce inflammation and heal wounds; rich in amino acids, beta carotene, fatty acids, and phytochemicals; cleanses as it soothes, nourishes, and moisturizes; further fortified with vitamin E and botanical oils.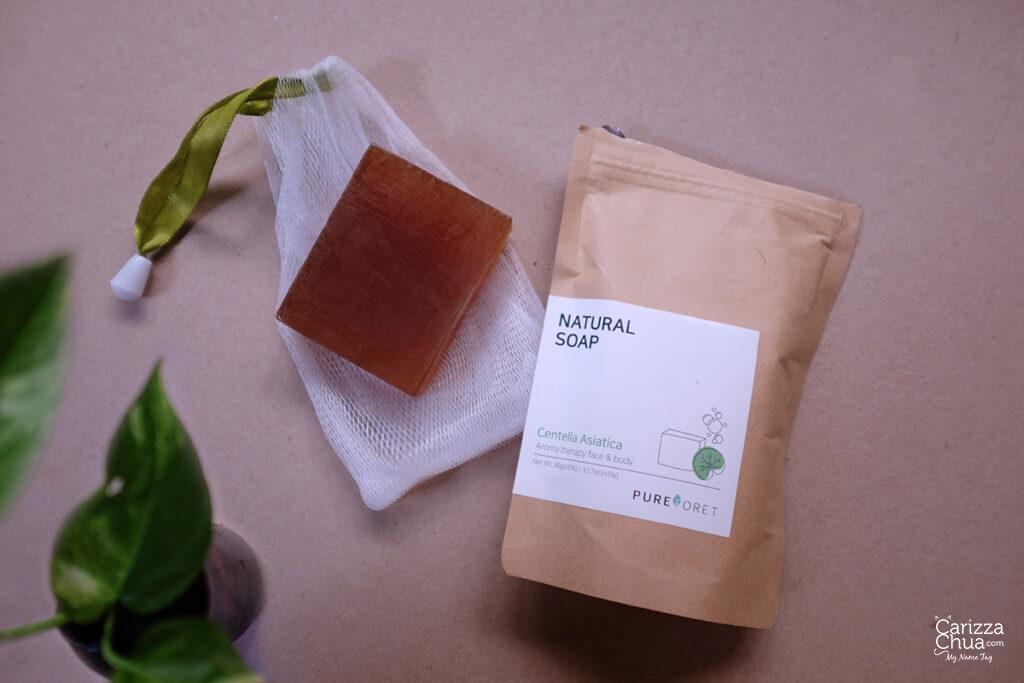 I honestly switched from charcoal soap to this as I find charcoal too drying for my skin. It comes with a net bag which is very useful if you wish to use this for your body. And I suggest to purchase bar soaps for face and body separately.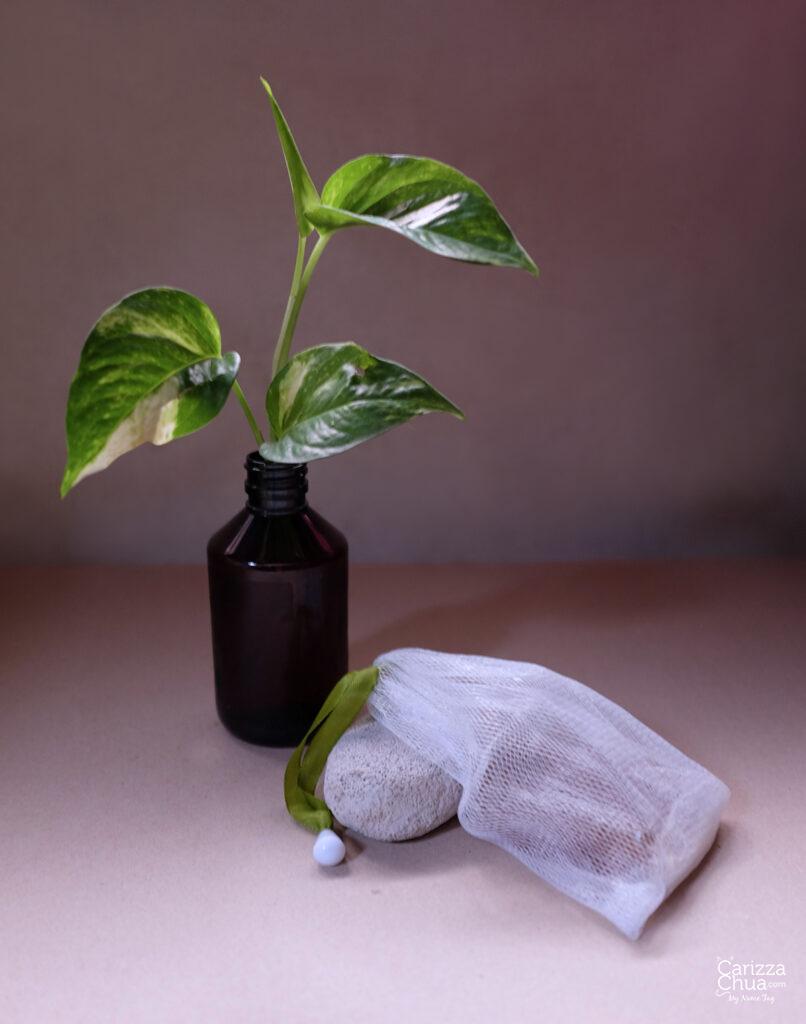 Centella Multi Balm is their anti-acne balm that's especially good as a spot treatment for acne and for soothing irritations on dry skin. I have here the 70ml tub and it has a travel sized tin container inside that you can fill up with a spatula in case you need to bring it for your travels.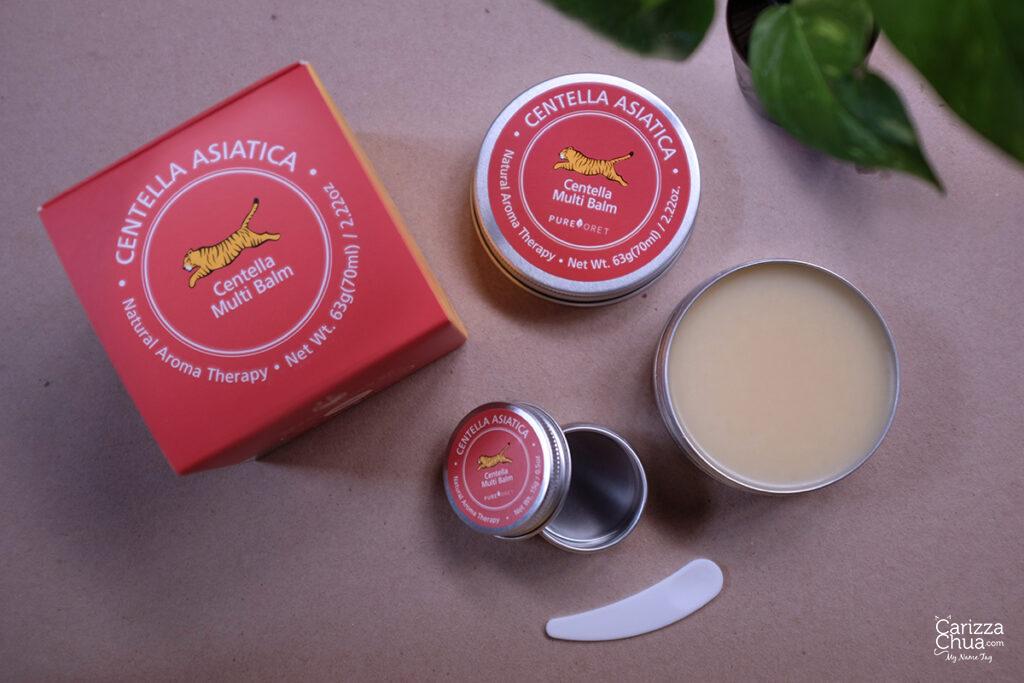 I think this product is not only good as a spot on treatment for pimples but also as an ointment for itchy skin. The trick is to apply this when you start to feel something itchy on your face to prevent acne but once it is there, I guess spot injectable at the clinic would be your last resort. Especially if it's cystic. Ugh. Next one is the Centella Cica Cleansing Oil. This cleansing oil has a high concentration of Centella Asiatica that fights acne and soothes inflammations as it moisturizes skin.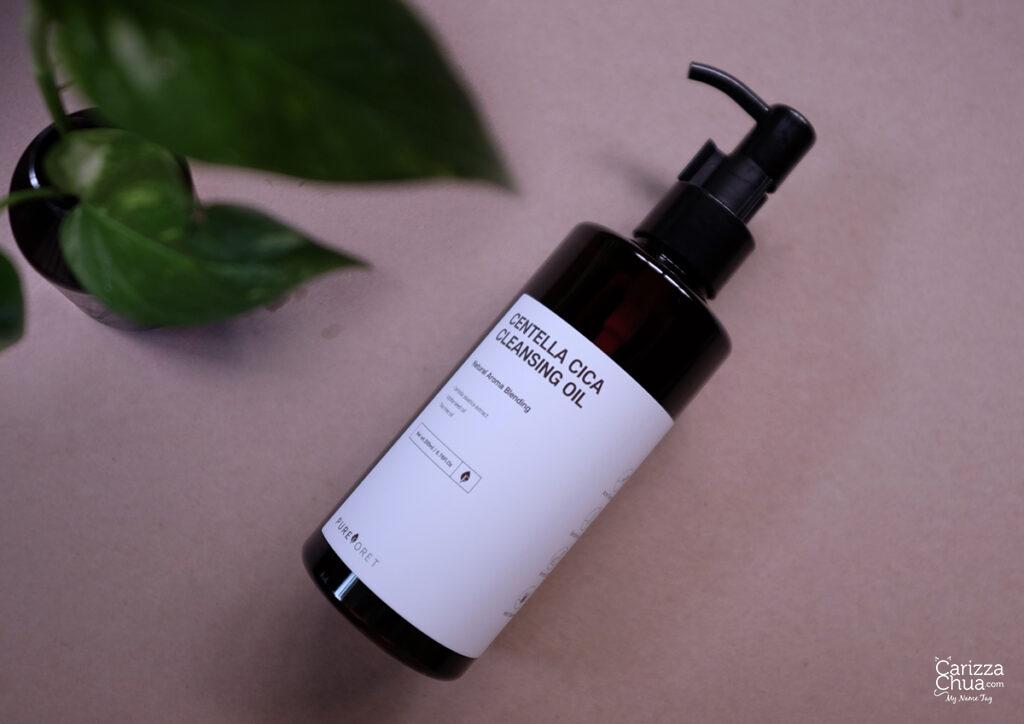 Personally, I am not comfortable with cleansing oils because I have oily skin. And using oil-based products make me feel like I would get breakouts anytime. If you're like me, then you might want to try Centella Multi Cleansing Water. It's a mild cleansing water that effectively removes makeup while it cleans, soothes, and refreshes irritated skin.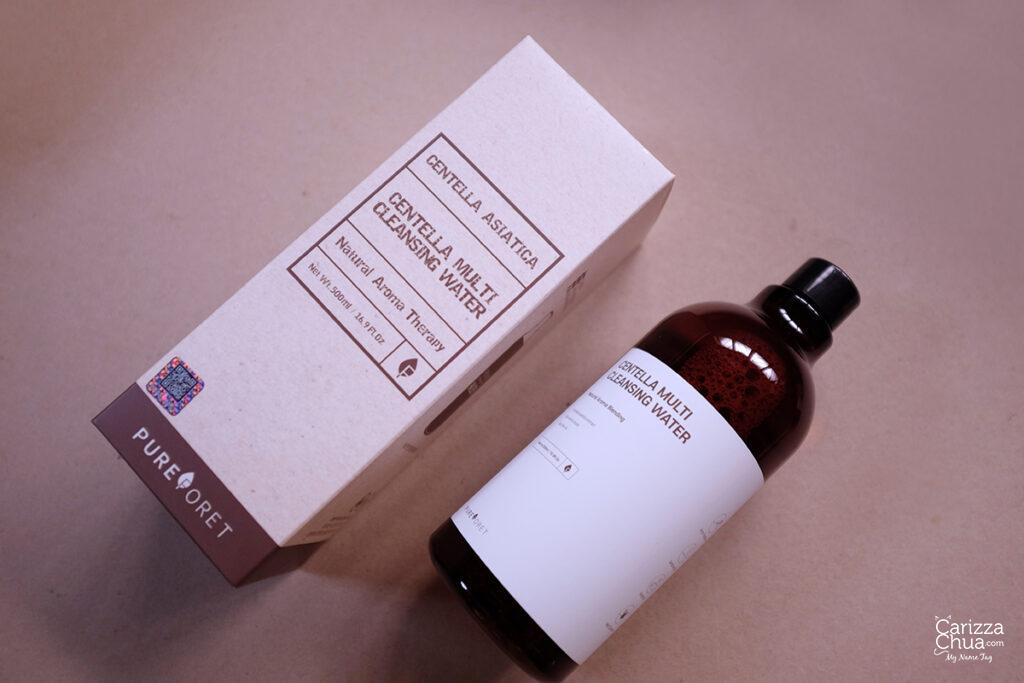 The active ingredients are camellia seed oil, macadamia seed oil, jojoba oil, green tea extract, Japanese knotweed extract and lavender oil. It has a strong anti-bacterial and regenerative properties from centella asiatica. It delivers excellent healing effects on inflammations and wounds with madecassic acid; enriched with willow bark extract, salicylic acid, and tea tree oil to suppress bacteria, remove unnecessary dead cells, and intensively heal skin. No artificial fragrance. HIGHLY RECOMMENDED. I always get pimples from wearing different cosmetic products for long hours and this one clears my skin in an instant like micellar water – with extra healing powers for my acne. I apply it with a cotton pad which I also got from them.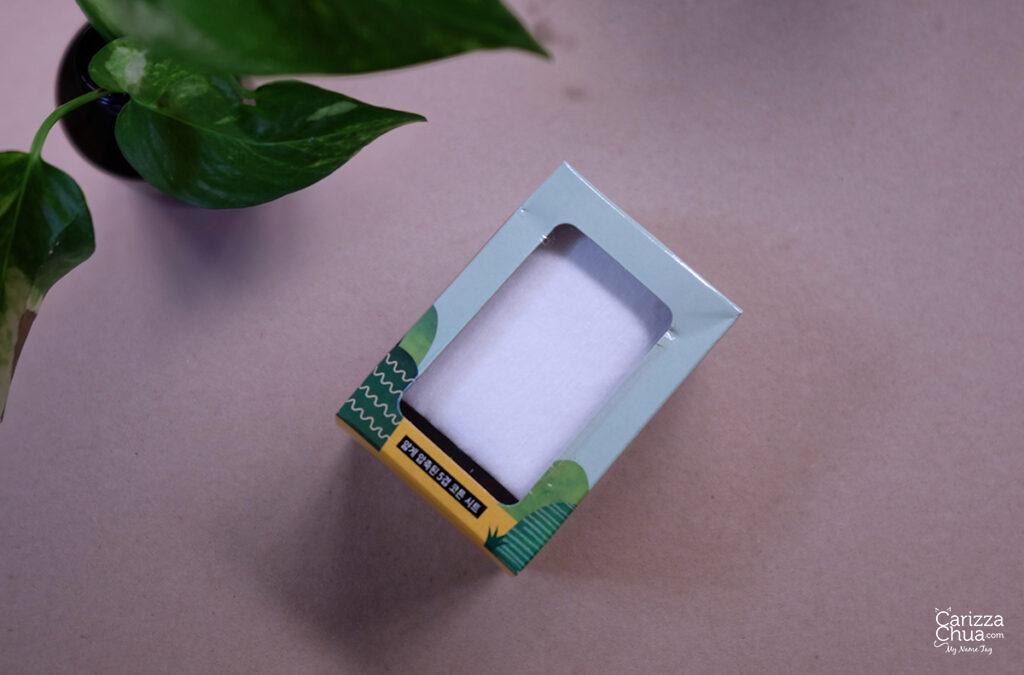 Need a toner that's suitable for acen-prone skin? Here's Centella Multi Toner. After washing your face, use this product before any moisturizer. I don't know if this is legal but I usually put a few drops of this toner into the palms of my hands and then press it into my face instead of using a cotton pad. But when in doubt, I still use a cotton pad to remove last traces of dirt.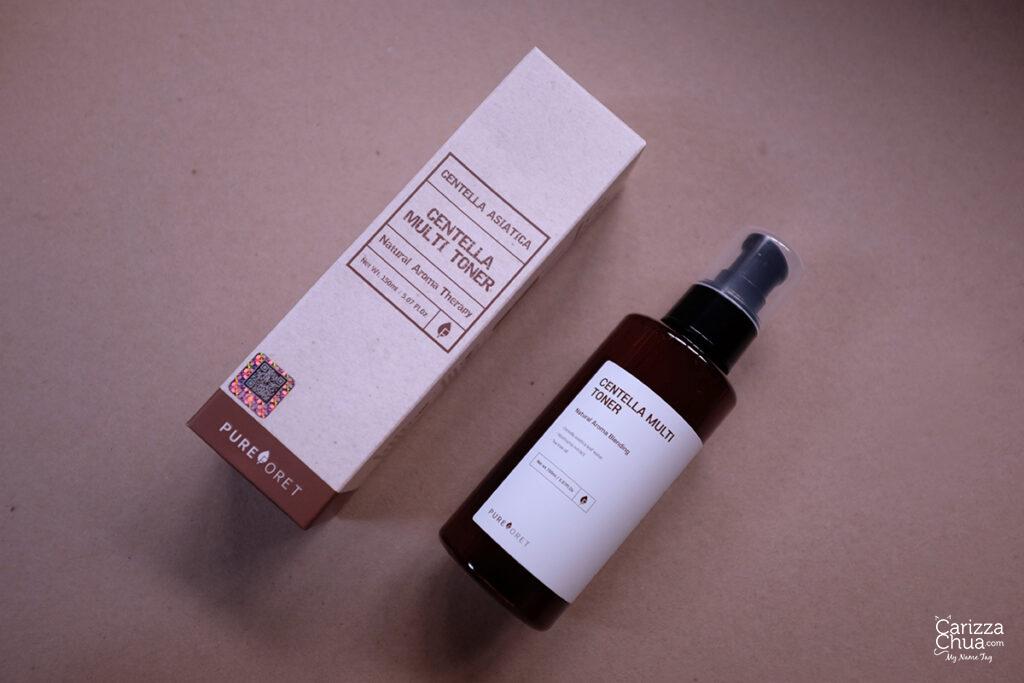 Ever used an anti-acne body lotion? Well, I haven't! And this one is new for me. Centella Multi Body Lotion has strong anti-bacterial and regenerative properties from centella asiatica.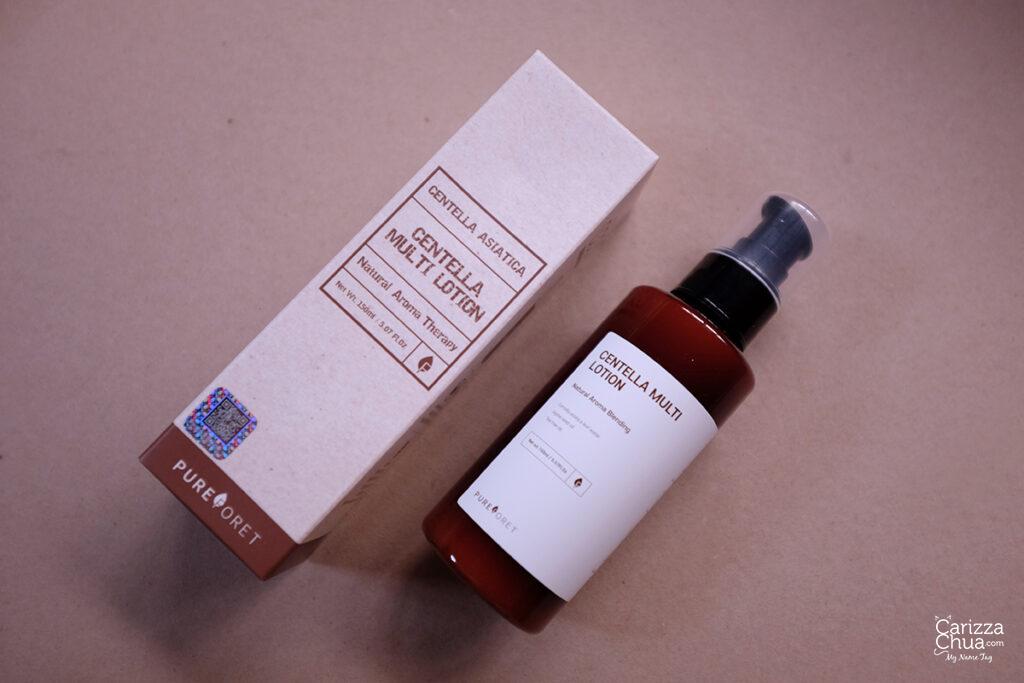 It has a very light consistency and it doesn't feel heavy on skin so you can use it for your face or body – if you also get acne all over your body. Well, I know a friend who gets acne on his legs! That's so weird but I guess that's why we have products like this.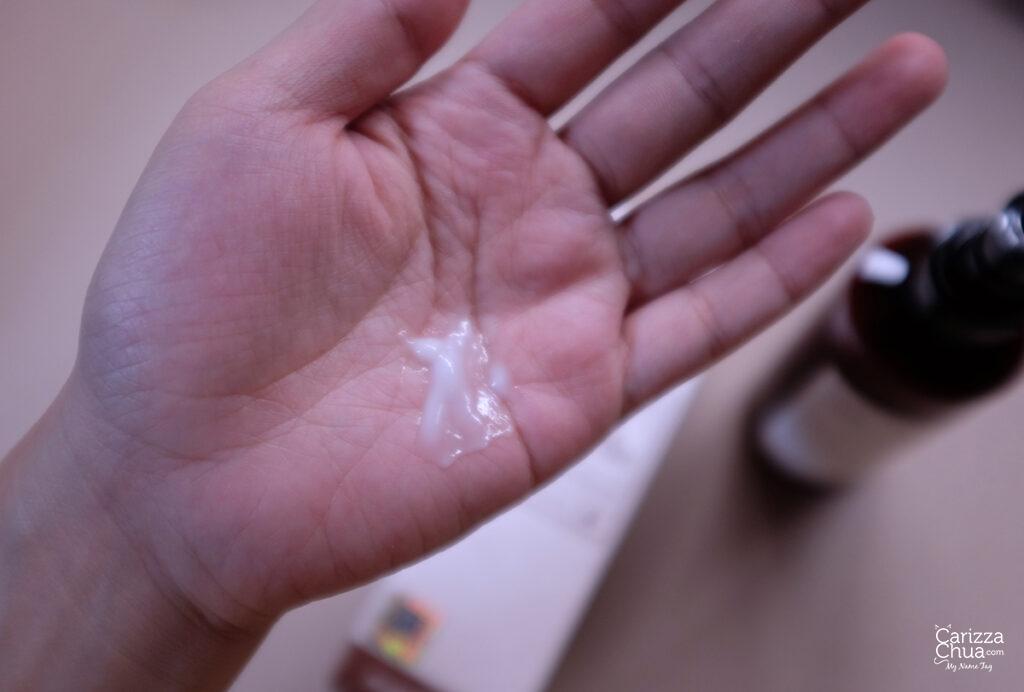 Another favorite from this line is Centella Cica Body Mist. Again, it can be used for your face and body. I generously use this mist to prevent maskne and bacne. A lot of people are getting maskne nowadays! And if you feel uncomfortable using too much products, this one will do. This body spray with a high concentration of Centella Asiatica that fights acne and soothes inflammations as it moisturizes skin. Super favorite! Now I think it would be hard to remove this from my daily skincare regimen.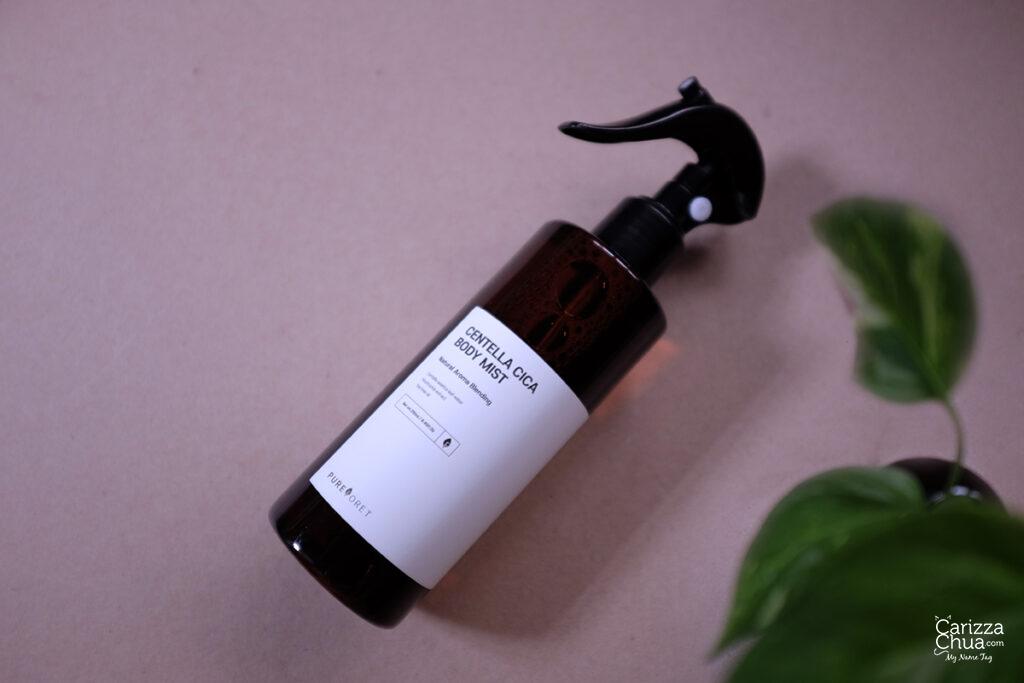 If you have sensitive, weak, and oily skin, then you might need to add Centella Multi Cream in your routine. This multi-benefit anti-acne cream richly moisturizes your skin as it fights acne and heals irritations.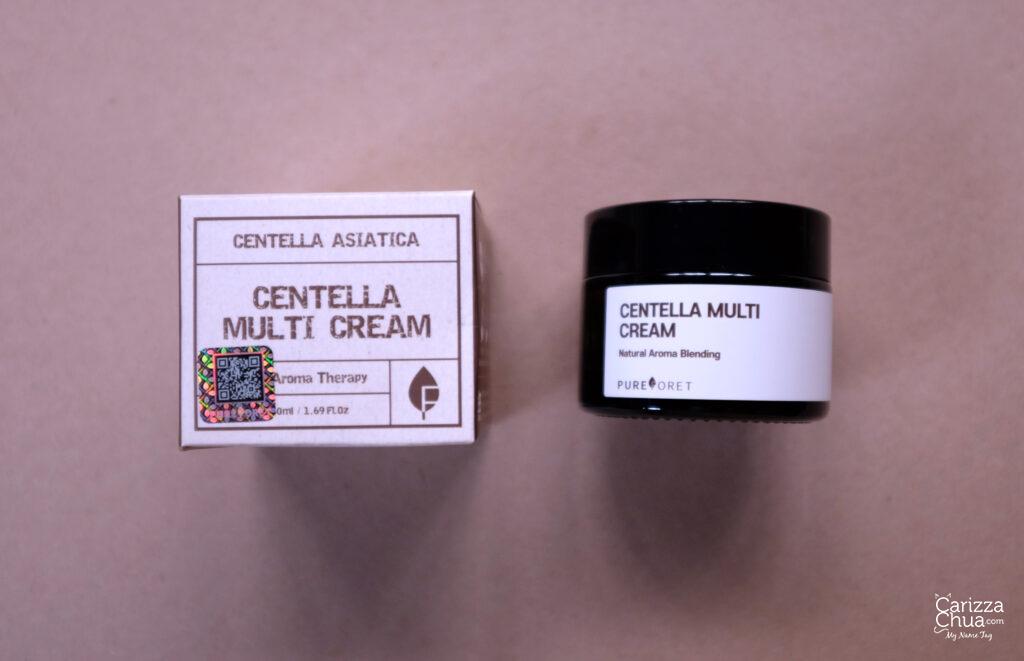 This little tub is a good alternative if you normally use a night cream with strong fragrance that could irritate you skin. It feels very light on skin when applied but it actually has salicylic acid and tea tree oil to suppress bacteria, remove unnecessary dead cells, and intensively heal skin.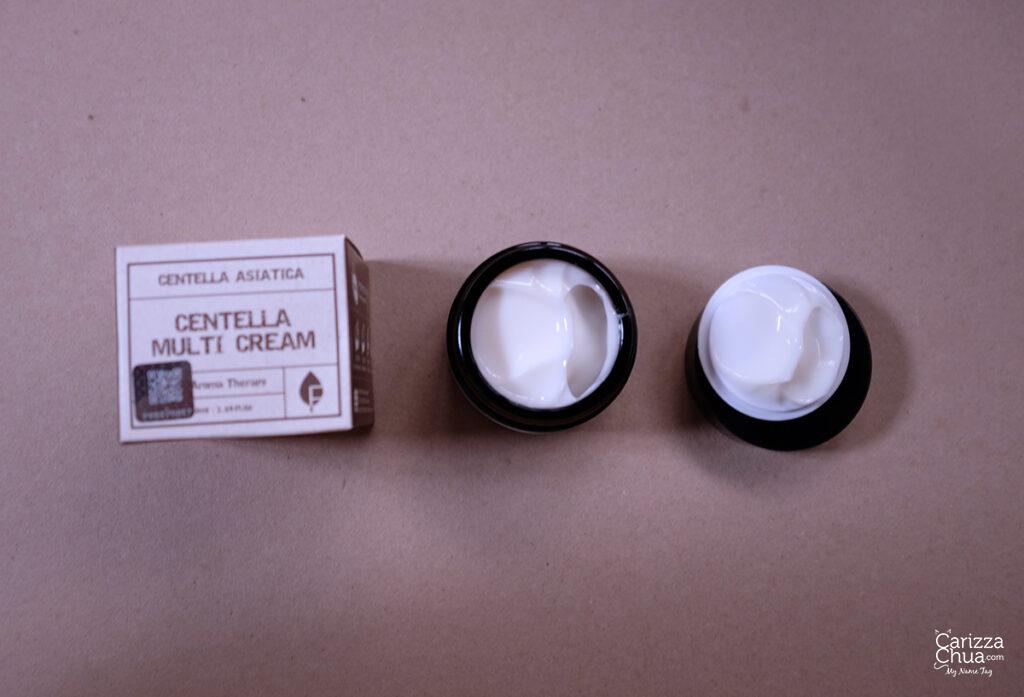 If you need to run errands outside, best to protect yourself not only with a mask and face shield but also with sunscreen. But if you have acne-prone skin, you have to use a sunscreen that protects you from the harmful rays of the sun while working its magic to heal your acne. Here's Centella Cica Sun Cream SPF 47 PA+++ to the rescue.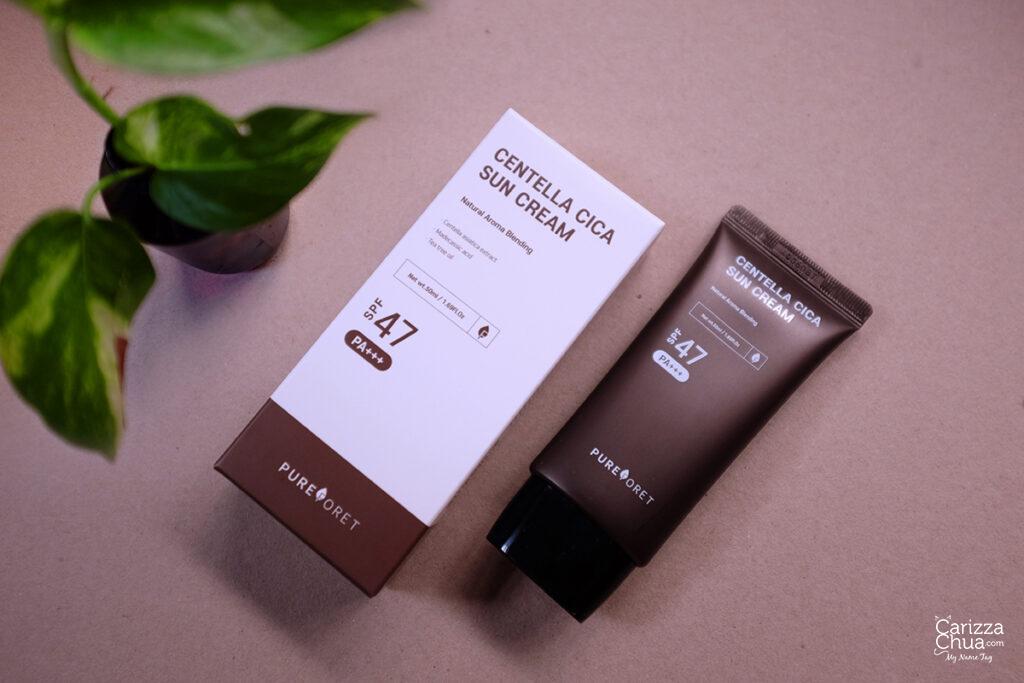 It has a slightly thick consistency so I think I'd better stick with Biore. But if you get exposed frequently under the sun and you have acne, I would recommend you to use this one. It has extra benefits such as minimizing wrinkles and brightening your skin. Ideal for dry, sensitive skin. I don't think it will work in our hot, humid weather though. But if you stay indoors, let's say in an airconditioned room, and you work in front of your computer the whole day, then you need this extra protection.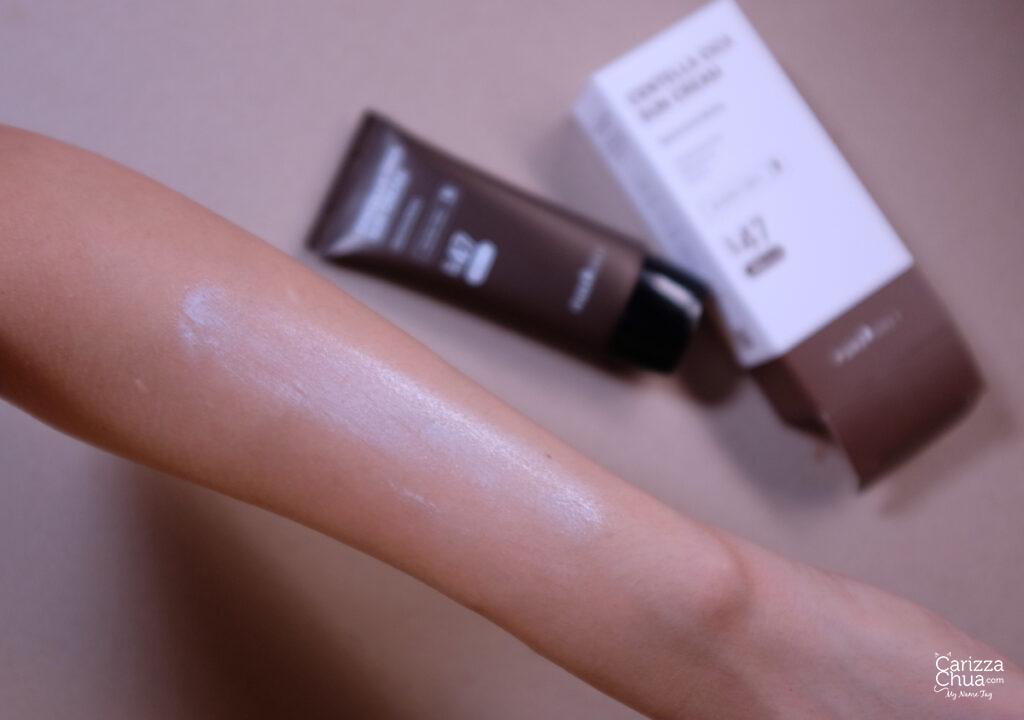 I almost forgot about the mask! If you still have time to spare before bedtime, you might want to add this Centella Multi Mask Pack in your regime. This multifunctional sheet mask would help in healing while you sleep, brighten your skin as you wake up and has anti-aging properties. For me, I usually apply mask before bedtime but remove it after a while before actually sleeping because leaving it overnight leads to skin irritation and result to more pimples.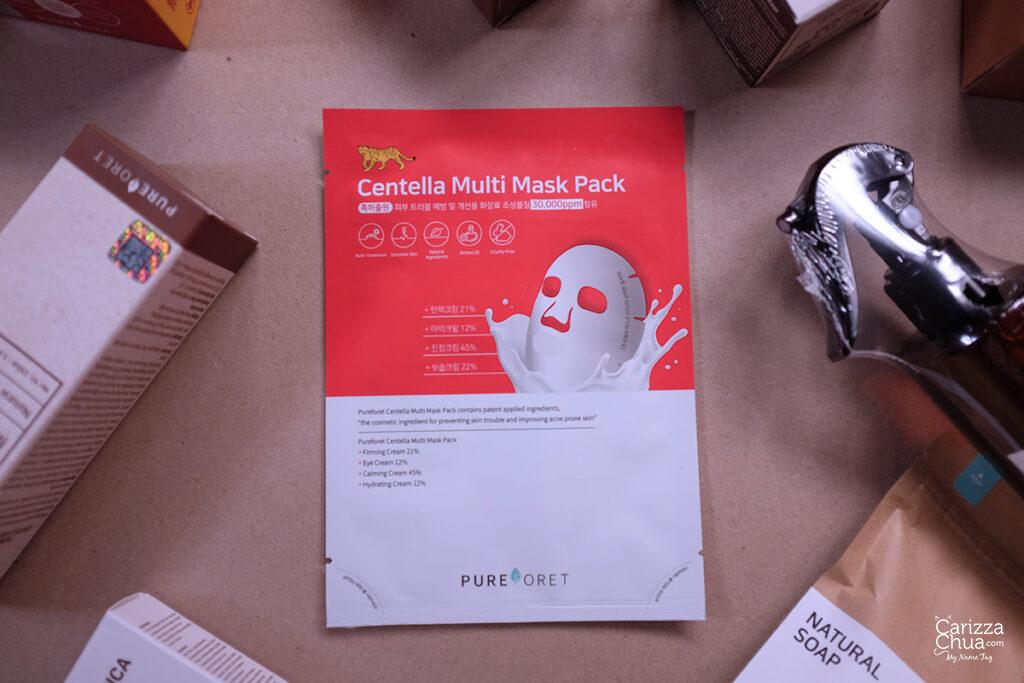 So far, I am bacne-free with the help of these products from Pureforet. I haven't done any acne treatments at the clinic for my back but surprisingly, no new pimples! And I think Pureforet contributed a lot in preventing new breakouts. While I still get pimples especially on my eyebrow area (grrr…), I still continue to use some of these products hoping that I'd be acne-free on my face soon.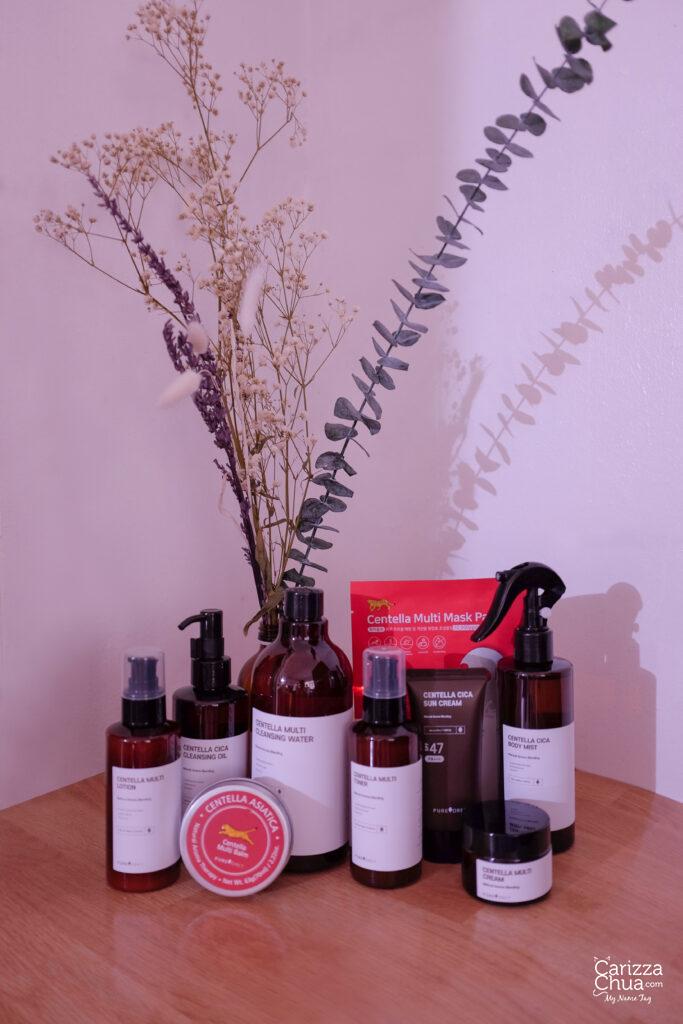 I will not go through each of the ingredients anymore because that would be A LOT. I am just happy to share that this whole skincare line is hypoallergenic, paraben free, cruelty-free, and vegan-friendly! The Centella Asiatica ingredient may sound too strong for the skin as an ingredient but in fact, it isn't. All products feel light on skin except for the sun cream. In fact, I regularly use the Centella Natural Soap, Centella Multi Cleansing Water, Centella Multi Toner, Centella Cica Body Mist and toner without any trouble. It's also good to know that each product doesn't even reach a thousand bucks so adding some of these in your skincare routine wouldn't break the bank.
What do you think about Pureforet's Centella Asiatica line? For more updates, follow them on Instagram @pureforet.ph. You may also order these products online from Beautymnl. Some products are currently on sale so don't miss it!
You might also like